words // Brandon Richard
Whenever it ends, when we look back for a signature moment from the Miami Heat's historic win streak, it may end up being Monday night's classic game against the rival Boston Celtics.
Obviously determined to put an end to Miami's winning ways, the Celtics stormed out of the gate and held a 31-19 advantage at the end of the first quarter. Boston led by as many as 17 in the first half and 13 with eight minutes left to play before Miami made their streak-preserving run.
With a little less than three minutes to play, LeBron James found Mario Chalmers at the top of the perimeter for a go-ahead three, Miami's first lead since early in the first quarter. Avery Bradley responded with a three of his own, which LeBron answered with a tying layup. Then, with about 10 seconds left to play, LeBron embraced his role as closer by knocking down a jumper that would prove to be the difference in the game. Paul Pierce missed a potential game-winning three and the Heat escaped with a 105-103 victory in Boston.
In addition to the game-winner, LeBron had a highlight dunk comparable to DeAndre Jordan's posterization of Brandon Knight.
With Miami trailing big in the second quarter, Dwyane Wade stole the ball from Jason Terry and started a series of passes that went from Chalmers to Norris Cole. Cole lobbed the ball to a trailing LeBron, who ascended to the Garden rafters before serving Terry with a Knight-like facial. The dunk was finished off with a death stare — probably because of the trash Terry had been talking in interviews leading up to the game.
For win #23, the game-winner and Jason Terry dunk, LeBron laced up a silver, black and red PE colorway of the Nike LeBron X. We've seen LeBron play in this colorway before, and now we'll probably never forget it.
Check out a few videos and photos from yesterday's game and let us know if LeBron over Jason Terry is the dunk of the year.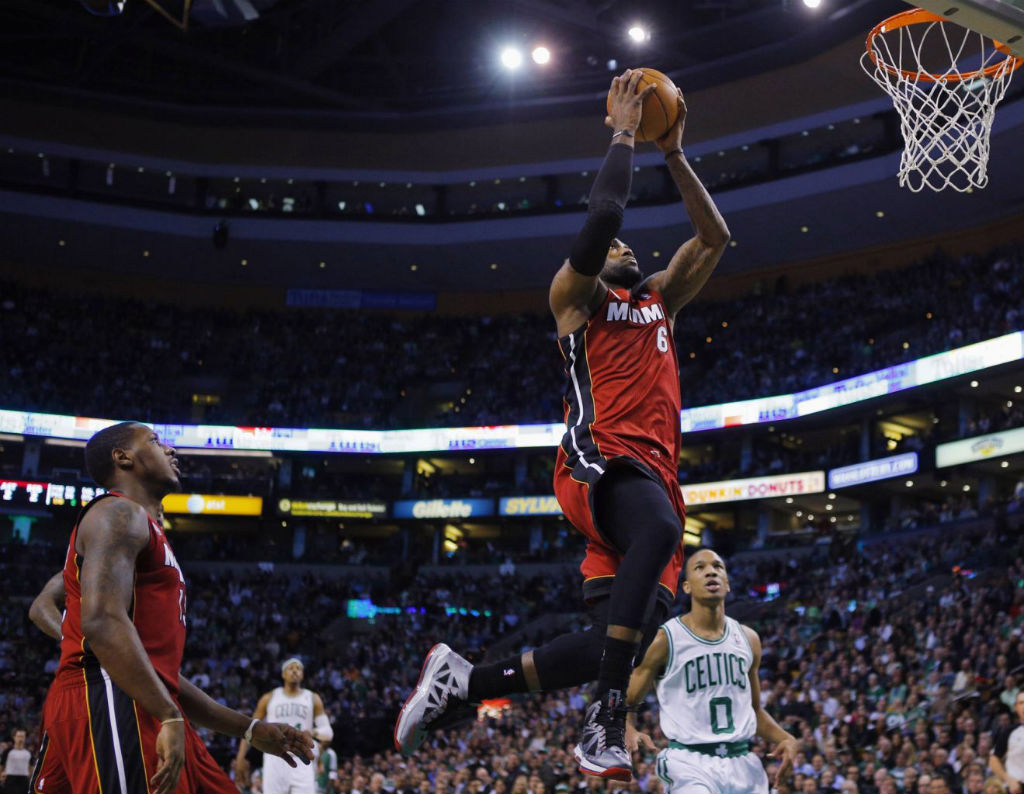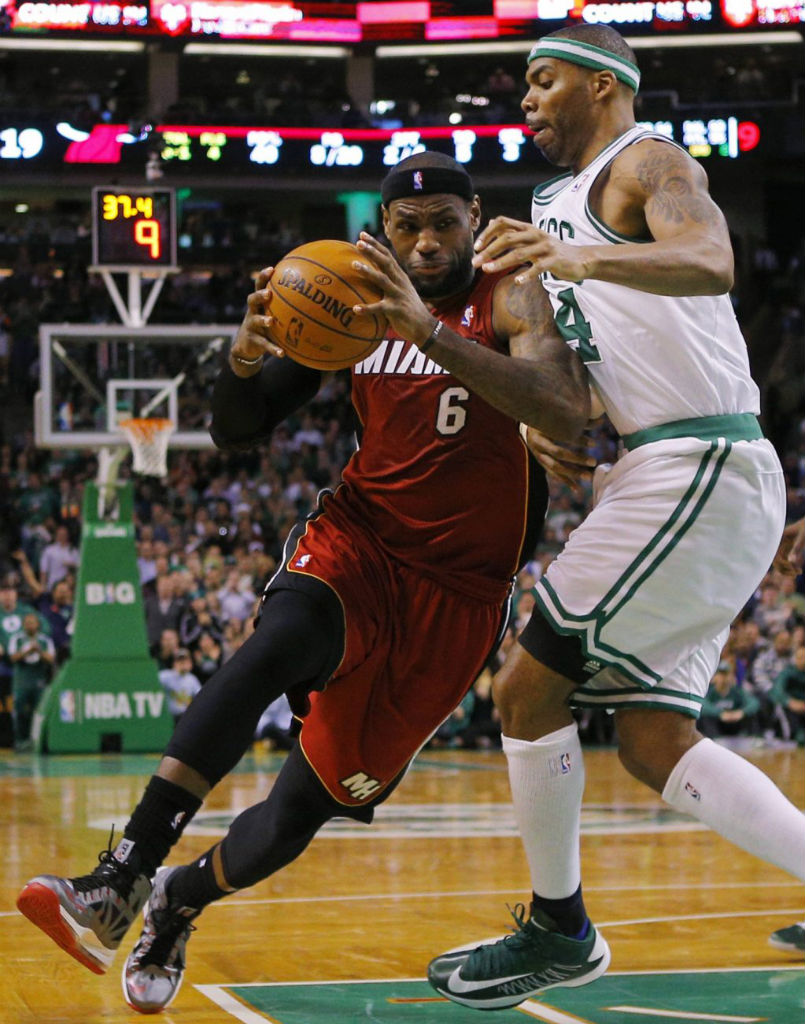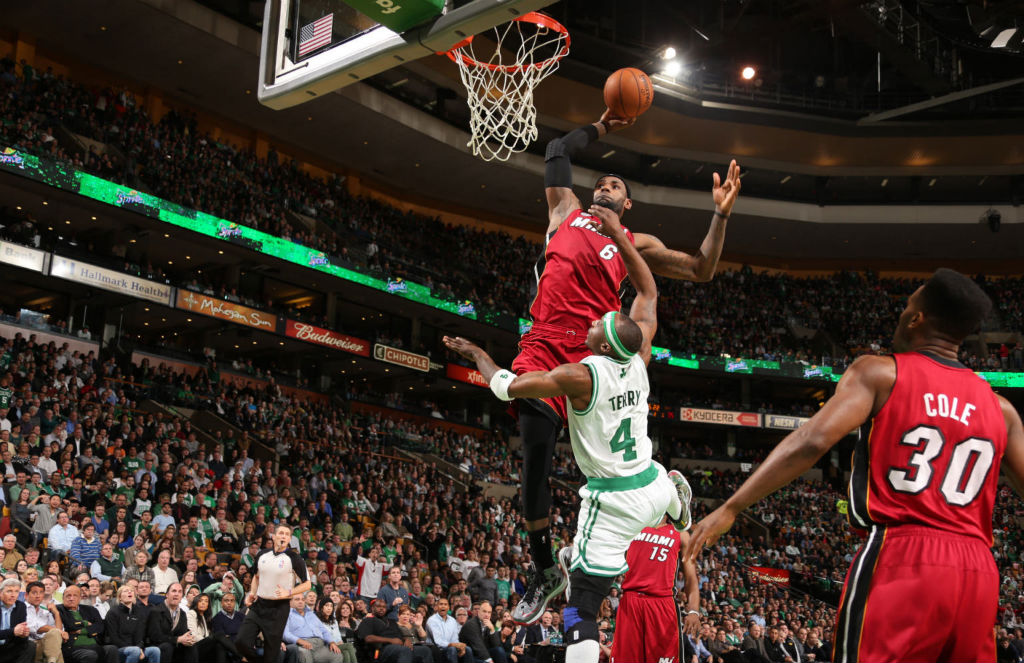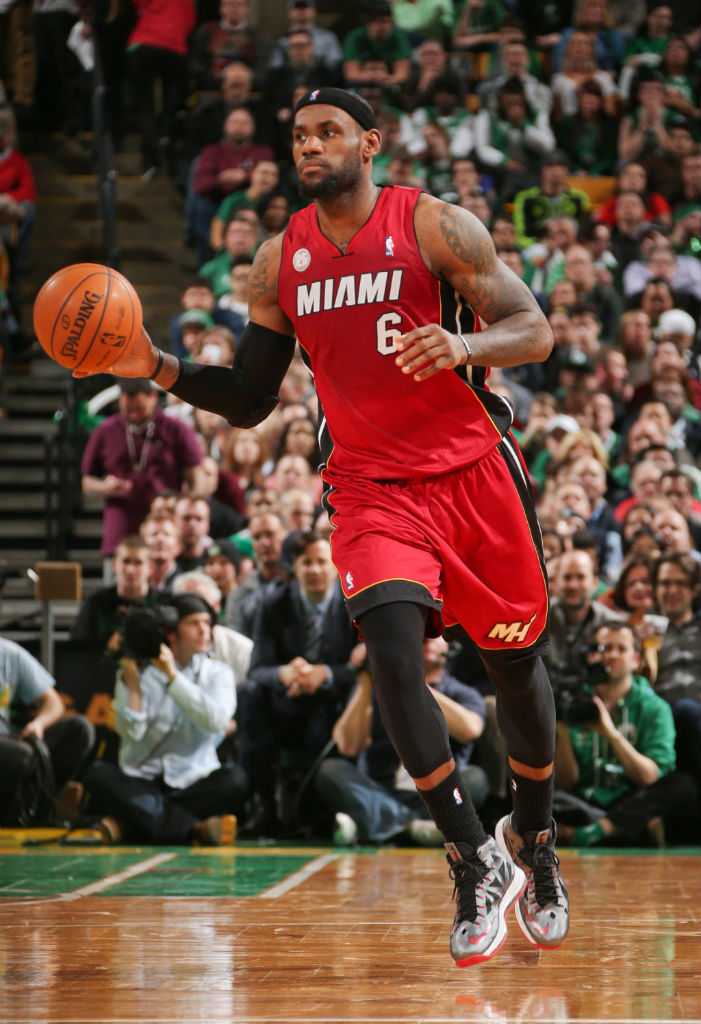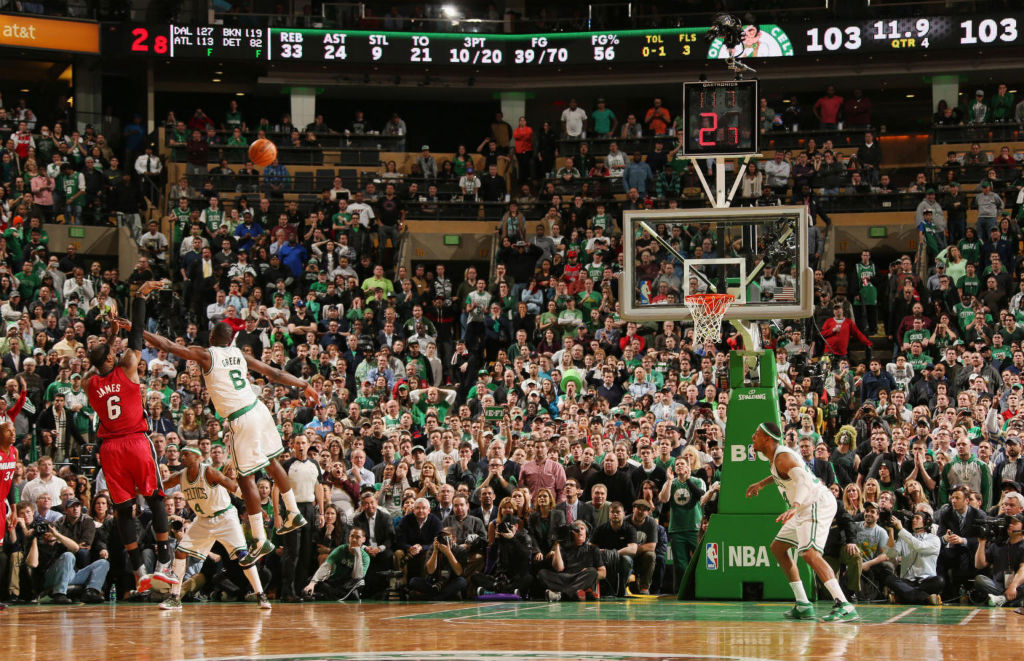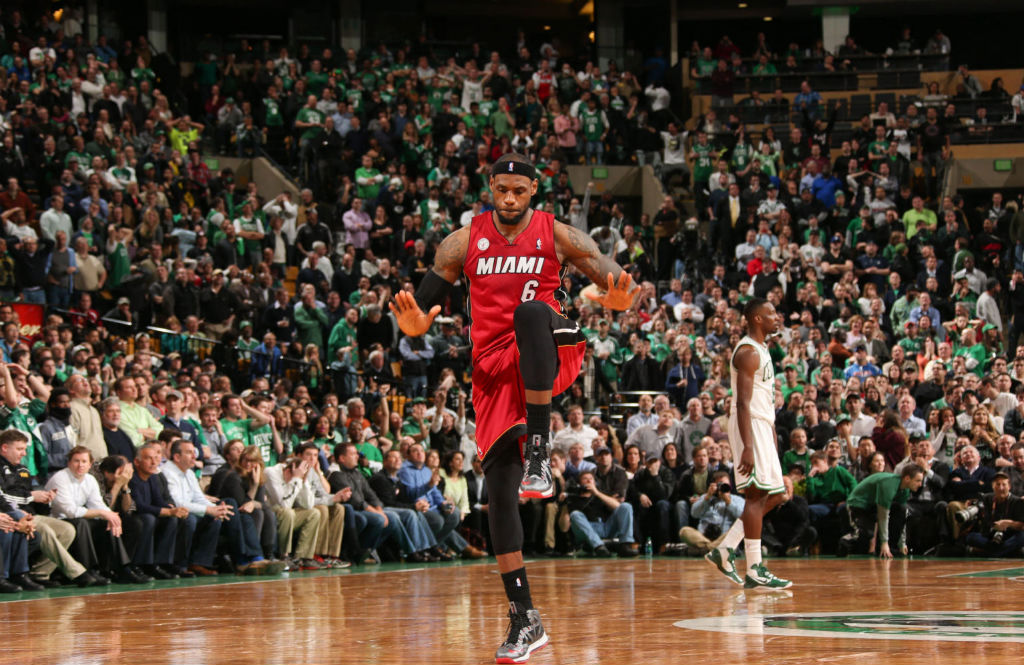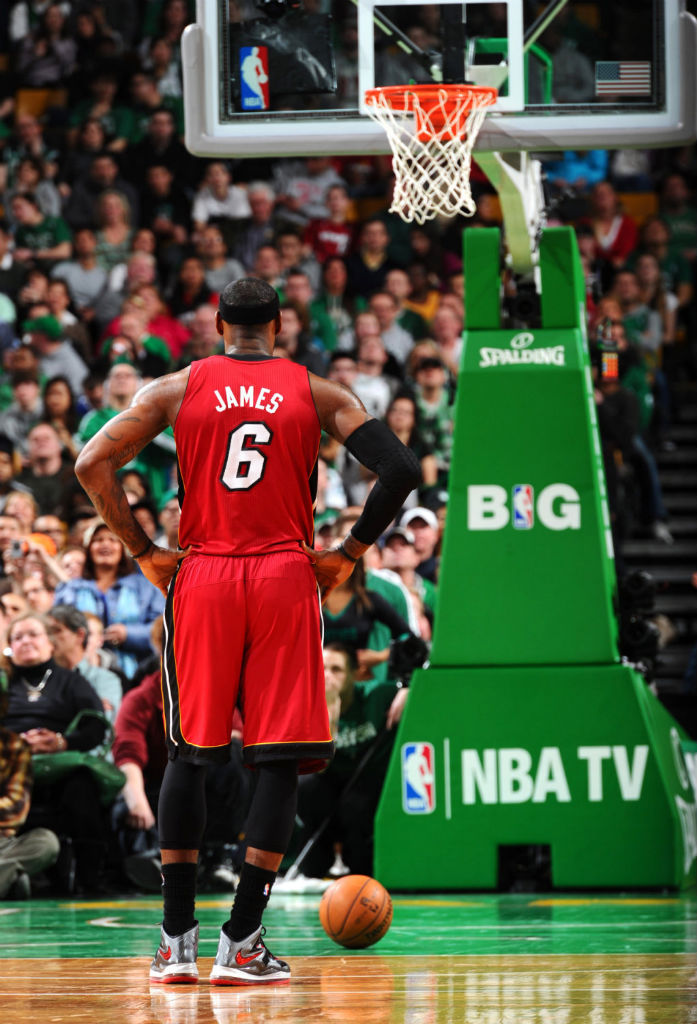 images via Yahoo