words // Brandon Richard
In recent interviews, Kobe Bryant has stated that he believes he will step away from the game in two seasons. However, his 34-year old body seems to have other plans, functioning as if it were about 10 years younger. This isn't déjà vu; Kobe has put another NBA star on a poster. First it was Chris Paul. Later in Brooklyn, the combination of Gerald Wallace and Kris Humphries. Now, Atlanta Hawks forward Josh Smith becomes the latest victim of a mamba strike.
What makes this one special? It ignited a crucial Lakers victory in the team's quest to battle back for a postseason run. Trailing by 1 with 2:25 left to play the fourth quarter, Kobe used a soft Dwight Howard screen to temporarily free himself up from Smith, only to find the versatile defender back in front of him within a second. He then used a between-the-legs crossover to get a step on Smith, beat him down the lane and threw down a nasty one-hander over his extended hand. Behind Bryant's 34 points, the Lakers held on for a 99-98 victory, reaching .500 for the first time since December.
For his throwdown on J-Smoove, Kobe rocked the "Lakers Home" colorway of his Nike Kobe 8 System signature shoe. The kicks feature a white and grey upper, purple branding and a yellow sole.
You can view Kobe's latest posterization in the video above and check out several game shots below.
Click here for more NBA Highlights.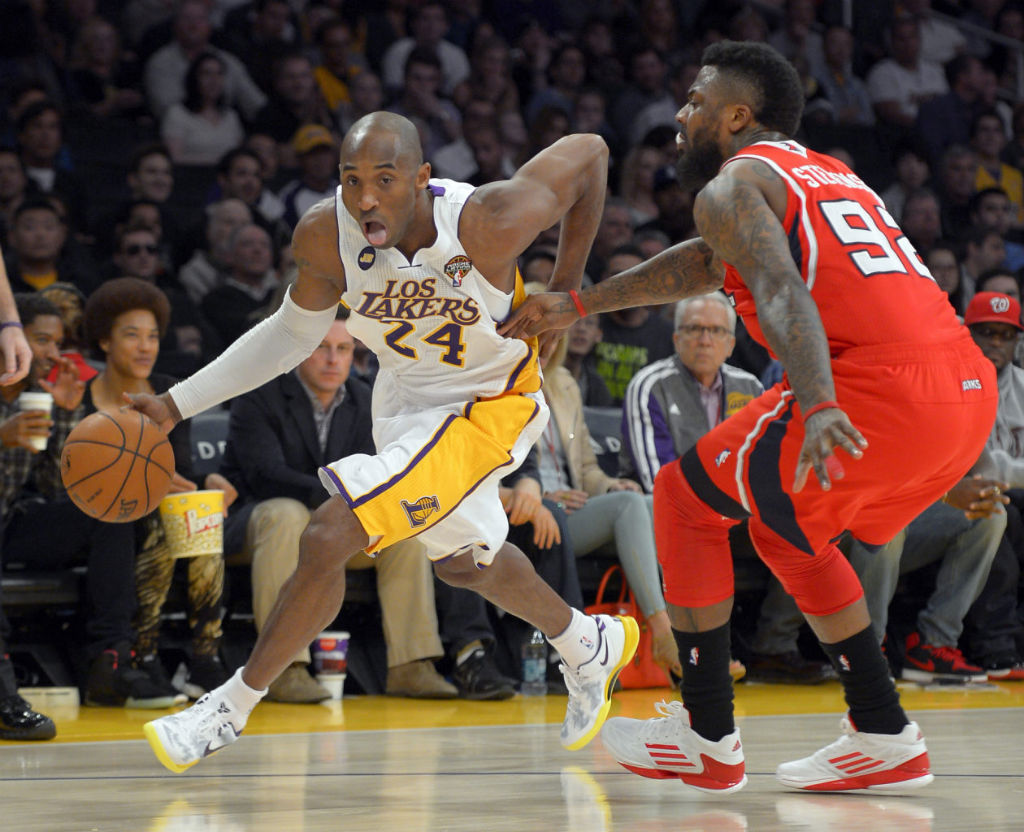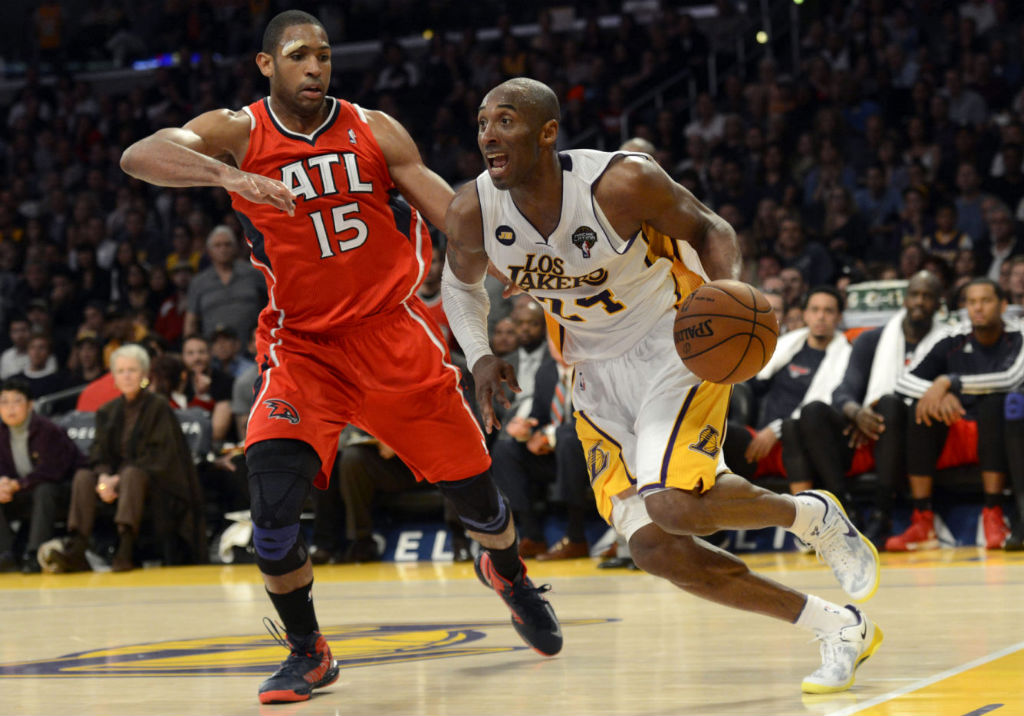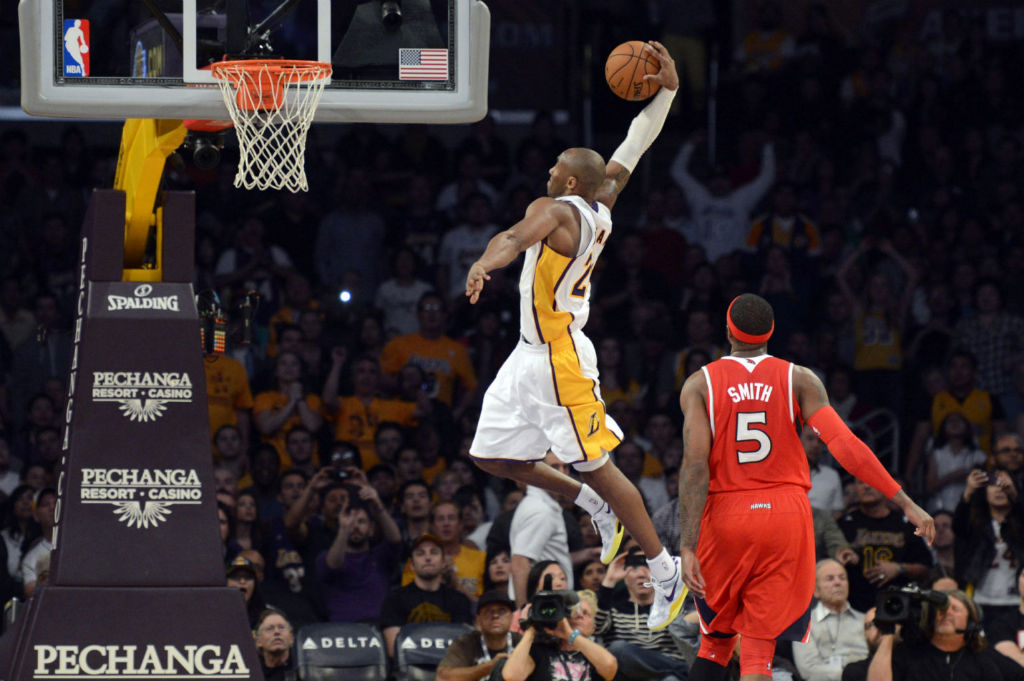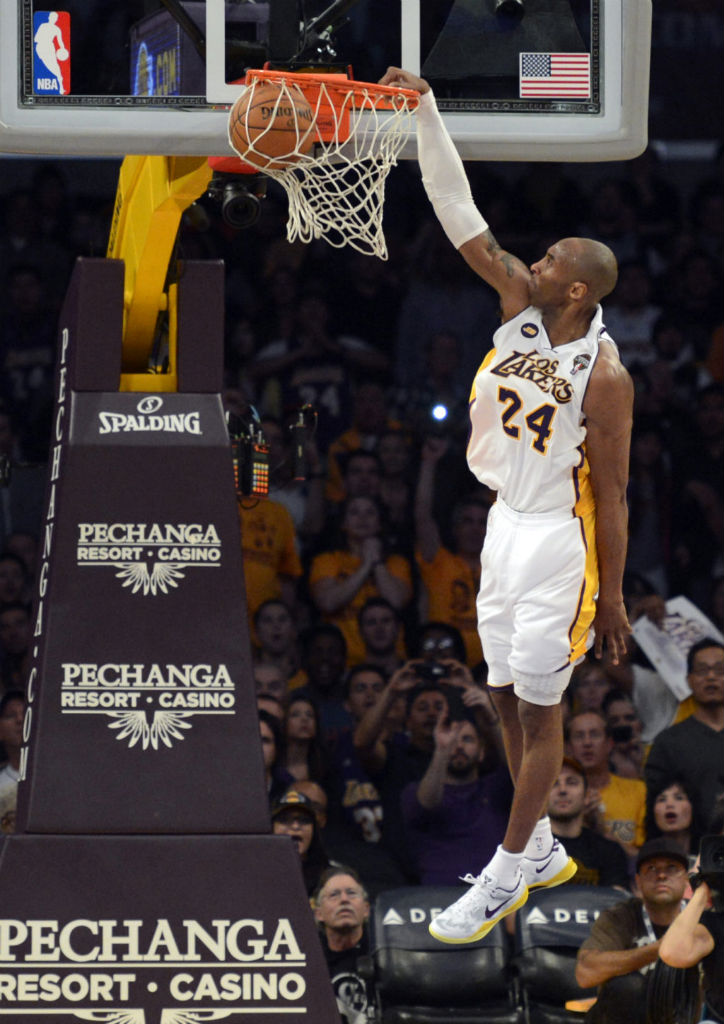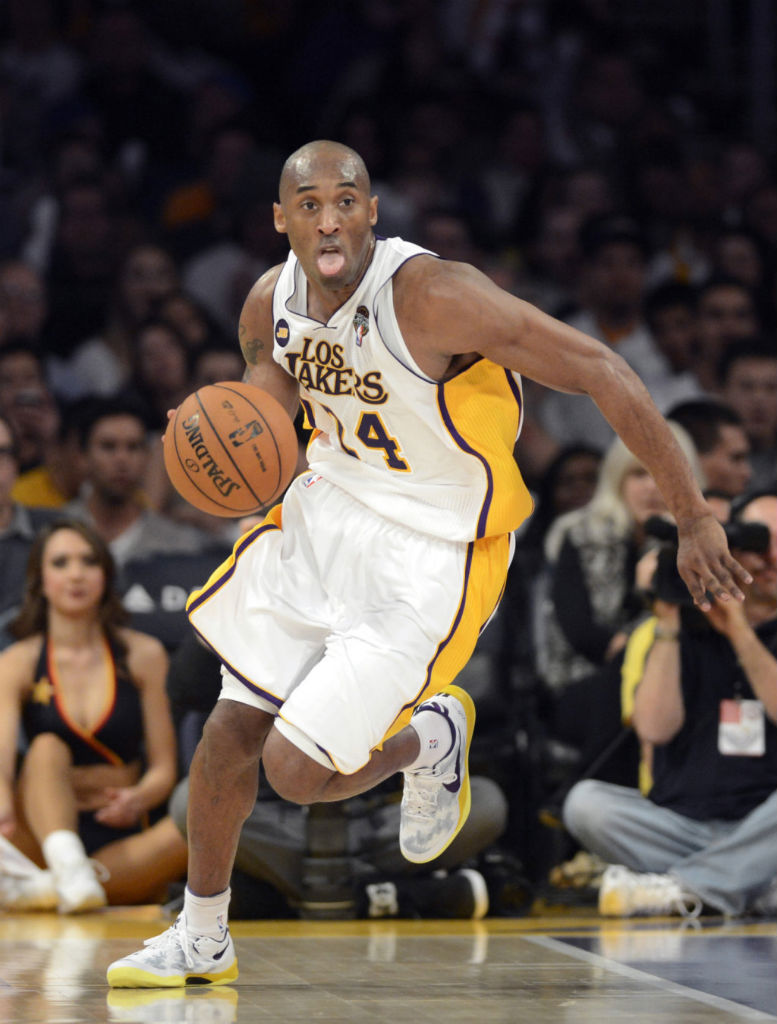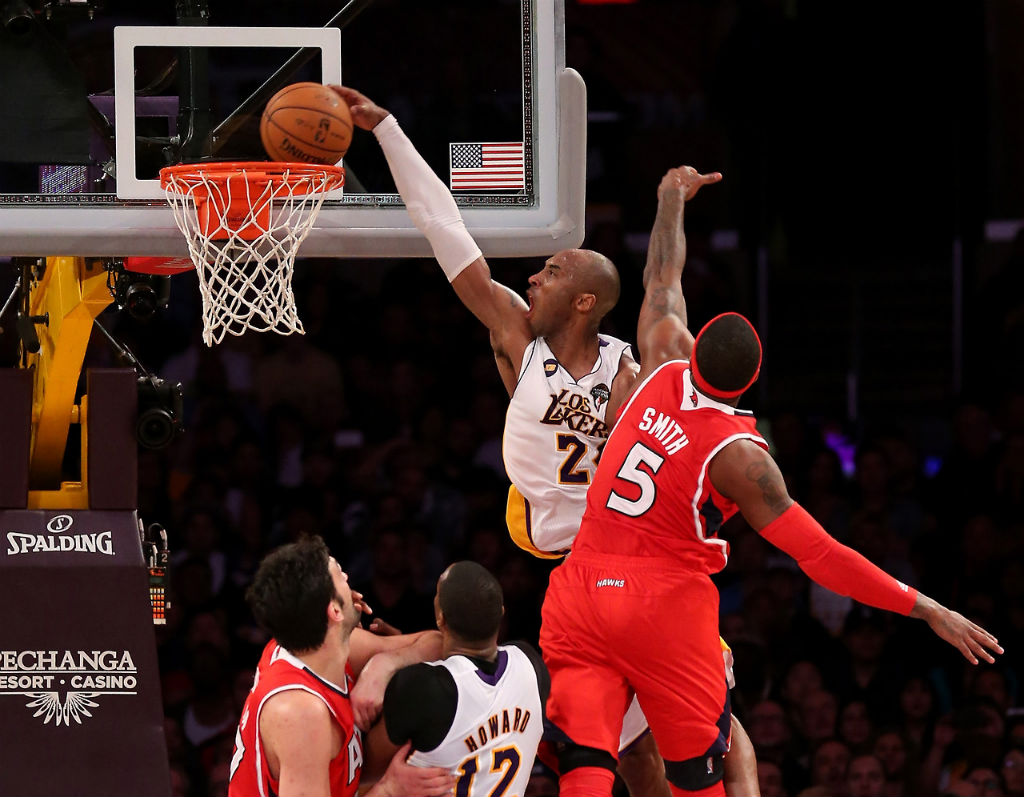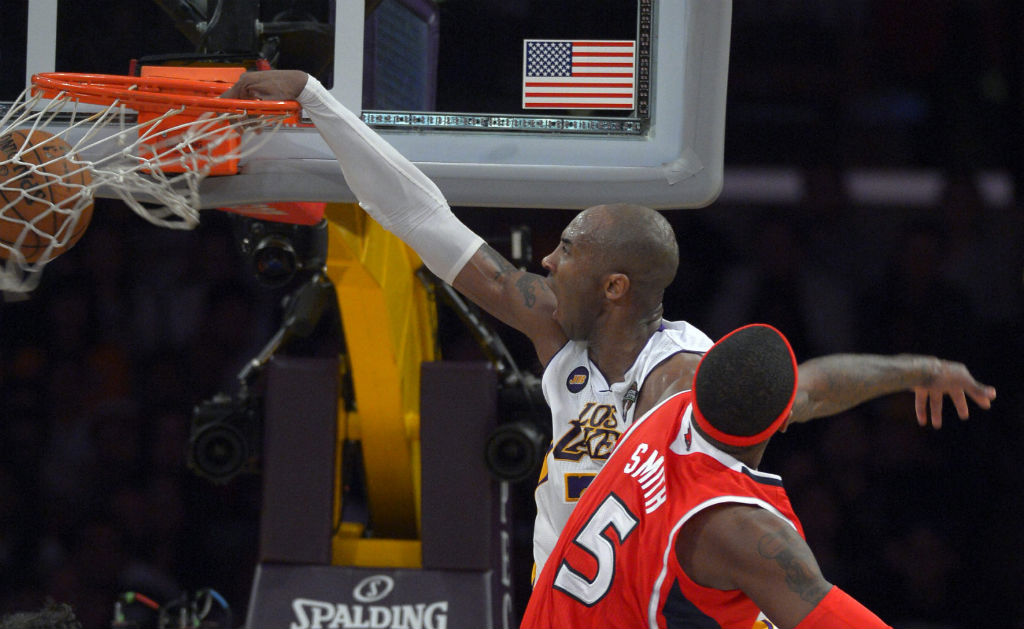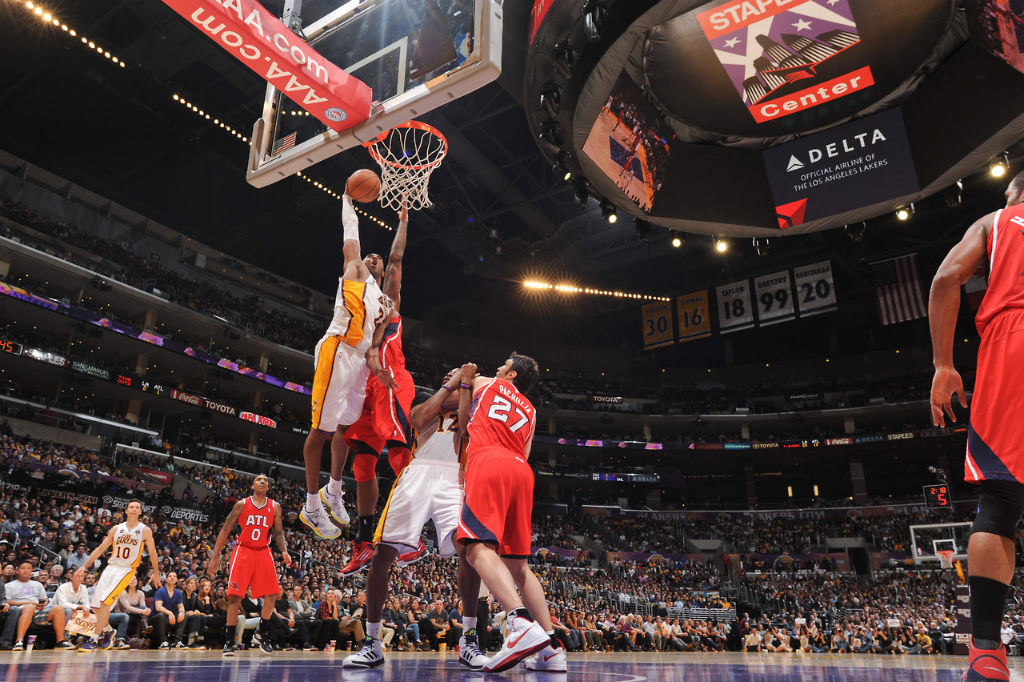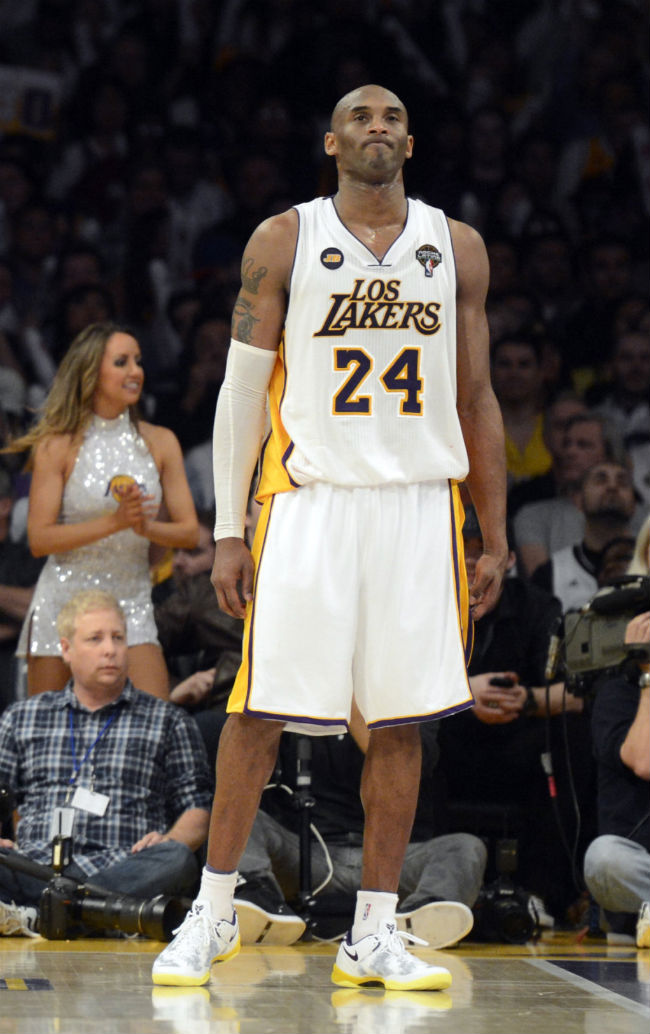 images via Yahoo