words // Brandon Richard
We're not sure what's happening in March, but it's been a bad month for anybody trying to draw a charge in the paint or defend lobs. Just ask Denver Nuggets big man Anthony Randolph, who found himself on the wrong side of a DeMarcus Cousins poster in Saturday night's game against the Sacramento Kings.
In the third quarter of the closely contested game, JaVale McGee overplayed a pass from Isaiah Thomas to Cousins, who took advantage of the open lane and served up a powerful one-hander over a waiting Randolph.
For Saturday's game, Cousins laced up a purple colorway of the Nike Zoom Hyperdisruptor, the same model worn by Boston's Jeff Green when he posterized Chris Bosh back in January.
Cousins posted 24 points, 15 rebounds and 5 blocks in a 101-95 loss to the Nuggets. Check out his dunk highlight above and a few shots from the game below.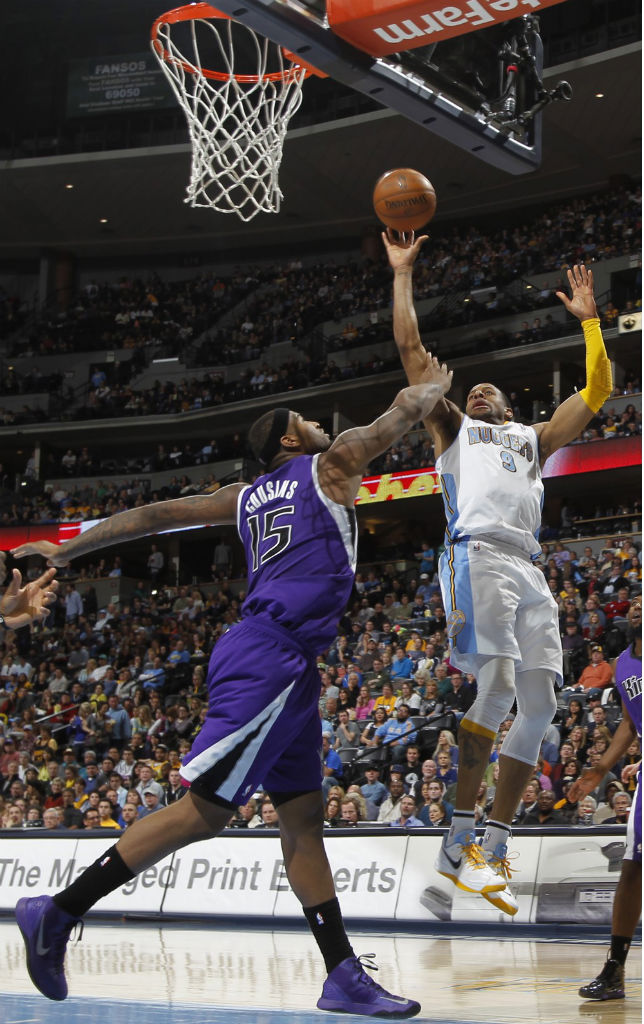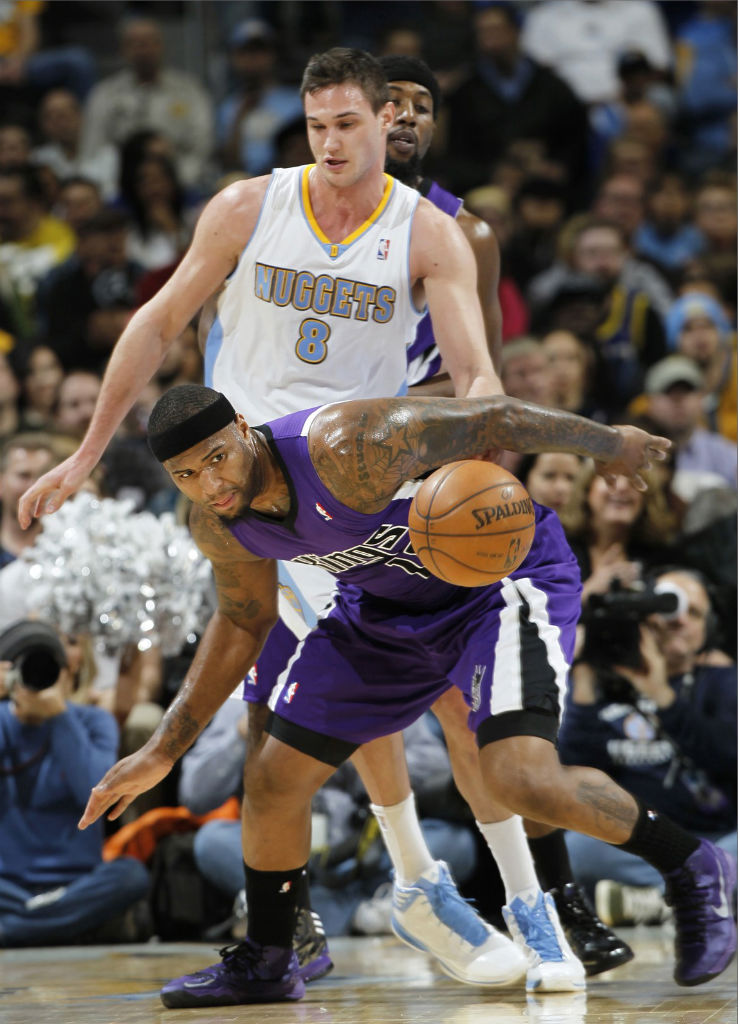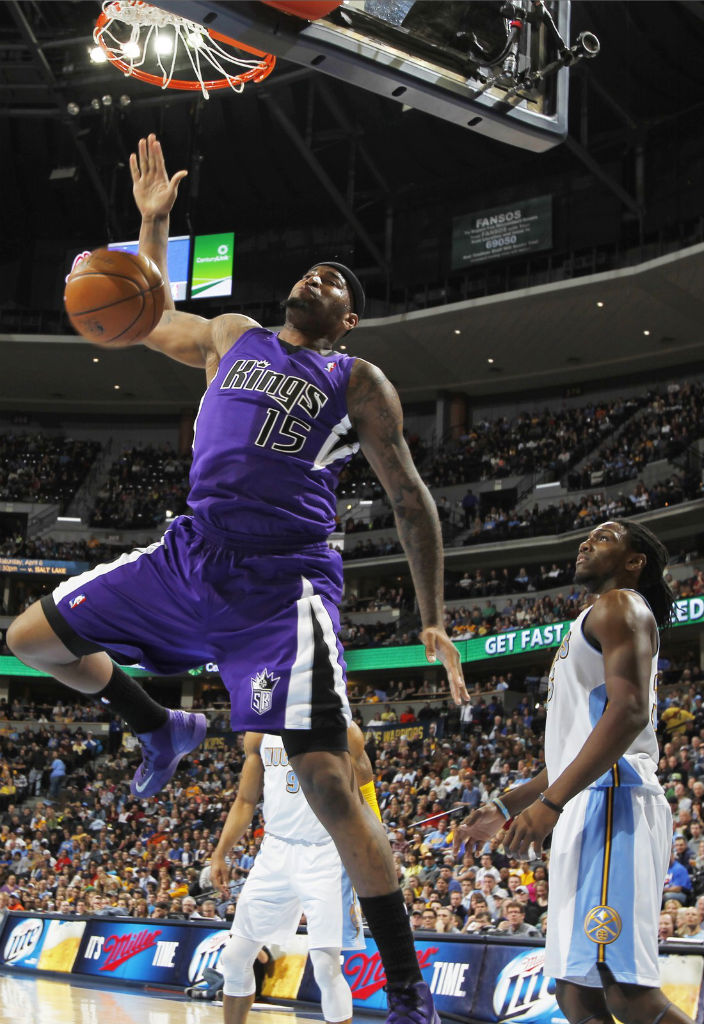 images via Yahoo