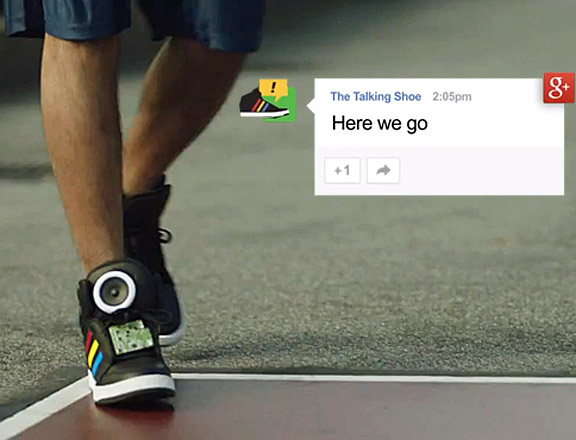 words // Luis Sanchez
Google and adidas come together to introduce "The Talking Shoe" at this year's SXSW Festival in Houston, Texas.
The Talking Shoes bring to life the adidas Originals AR 3.0, featuring a small comupter, accelorometer, pressure sensors, a gyroscope, speakers and Bluetooth capabilities. Google describes the talking shoes as an experiment in how you can use connected objects to tell stories on the web today.
The shoes alert you when you're being lazy or down, and motivate you to remain active throughout the day with voice alerts and can even relay information directly to your phone via Bluetooth.
Check out the innovative Google x adidas Talking shoe in the video below.
via ABC News