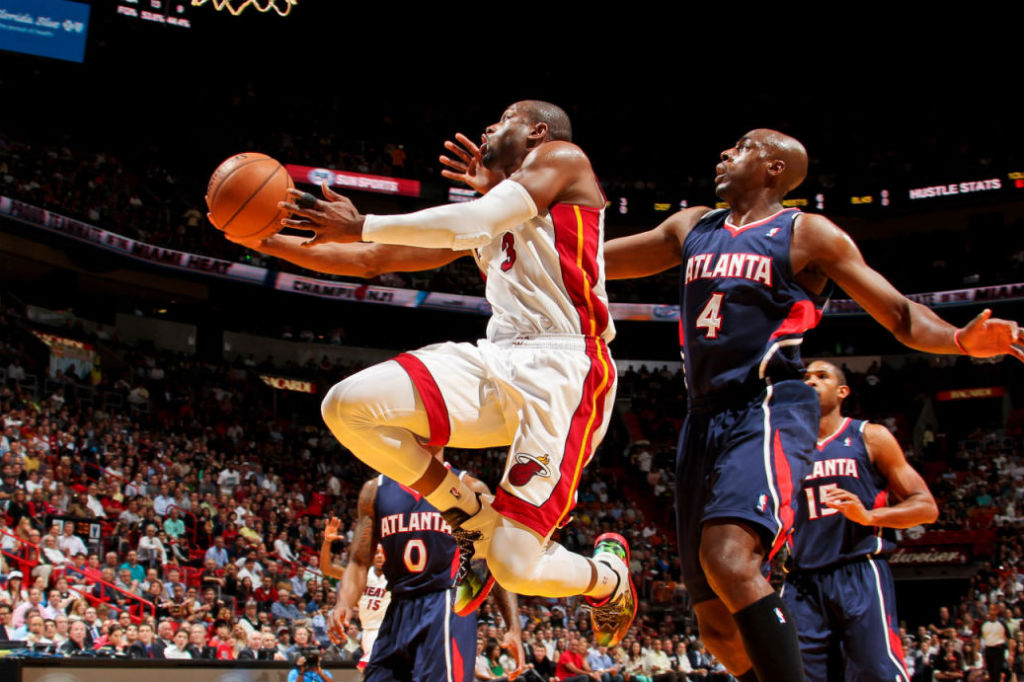 words // Brandon Richard
Last week, the Li-Ning Twitter feed stated that Dwyane Wade will have worn as many as 28 different make-ups of the Way of Wade by the time the season ends. Perhaps that number should be bumped up to 29, as they probably didn't account for a pair of Mache customs fitting into the lineup.
In last night's game against the Atlanta Hawks, Wade laced up Mache's "Gradient Peel" design, which reflects Dwyane's on and off-court demeanor. The white upper represents his clean and refined surface layer, while the gradient print beneath is symbolic of the man he becomes on the court.
Wade put up 23, 4 and 6 in his "Gradient Peel" custom kicks to help push the Miami Heat's win streak to 19 games, tied for the fourth longest of all time.
Mache has been on quite a roll lately, from getting national coverage for his "Ironman" LeBron X project to seeing his customs hit the NBA court. What's next? Read on for several game shots and be sure to follow @MACHE275 on Twitter and Instagram for future project updates.
images via Yahoo