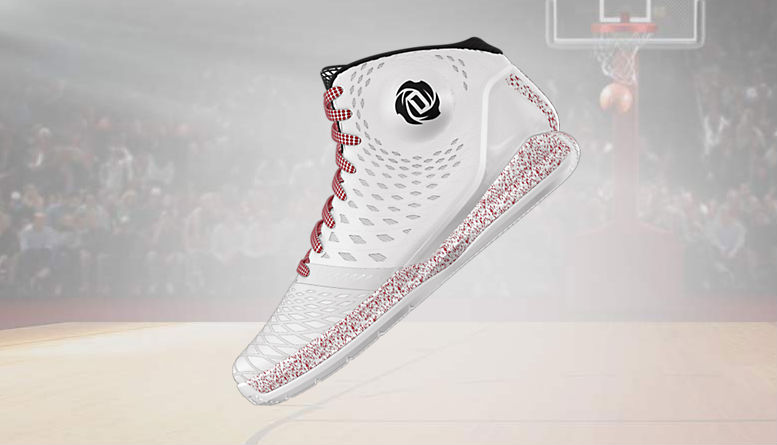 words // Brandon Richard
Twitter once again proves to be one of the most effective ways for fans to get one-on-one interaction with their favorites athletes.
Back in February, Portland Trail Blazers point guard Damian Lillard launched a sneaker design contest, giving his fans the opportunity to design a pair of Rose 3.5s for him to wear in a game through the miadidas platform. After personally sorting through thousands of Twitter submissions, Lillard chose two designs to lace up in upcoming games. On Wednesday night, he put the first of the two winning designs to work on the court.
Designed by Portland's Scott Boldt, the first winning entry is predominantly decked out in white with a red speckle along the 3-Stripes and midsole. Red also works the laces, while black appears on the tongue, inner lining and 'D1' logo on the lateral ankle.
It was a rough night for the Blazers with the visiting Brooklyn Nets in town, but Scott's design looked great on the court. Enjoy a few photos from last night's game below.