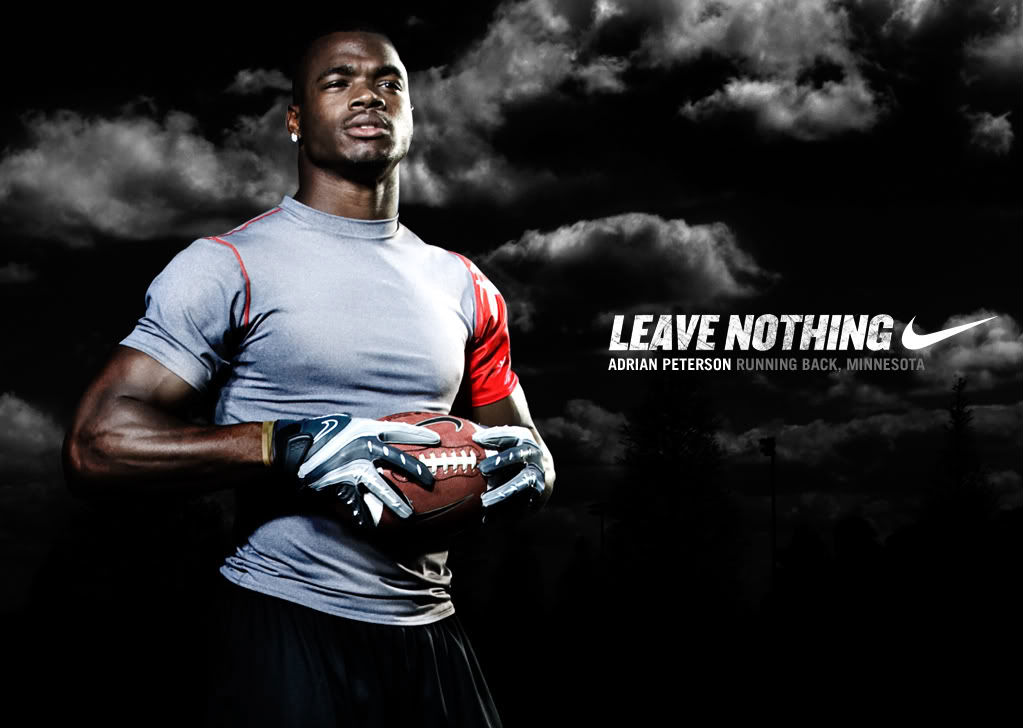 words // Brandon Richard
One of the strangest things about Adrian Peterson's improbable 2012 MVP season — he did it without an official shoe and cleat deal. With the market cold following surgery to repair a torn left ACL and MCL in December 2011, Peterson decided to run into the 2012 season as a footwear free agent.
If you recall, Peterson surprised us all by starting off the season in the adidas adizero 5-Star Mid. He also wore adidas in Week 2 before finishing up the remainder of his historic campaign in the Nike Super Speed and a "Blackout" colorway of the Vapor Talon Elite 3/4. Despite the fact that Peterson had comfortable settled back into Nike cleats, there was no official deal signed.
Peterson went on to rush for a league-leading 2097 yards, just 9 yards short of breaking Eric Dickerson's all-time record. He was also named a Pro Bowler, All Pro, Offensive Player of the Year and beat out Peyton Manning for AP MVP. You think companies were lining up to sign him after that?
Yesterday, Peterson announced on Twitter that he has in fact signed a new deal with Nike for the upcoming season. He's been running in Nike since high school and will continue to do so when he takes another shot at Dickerson's record next season. No word yet on the terms or length of the deal.