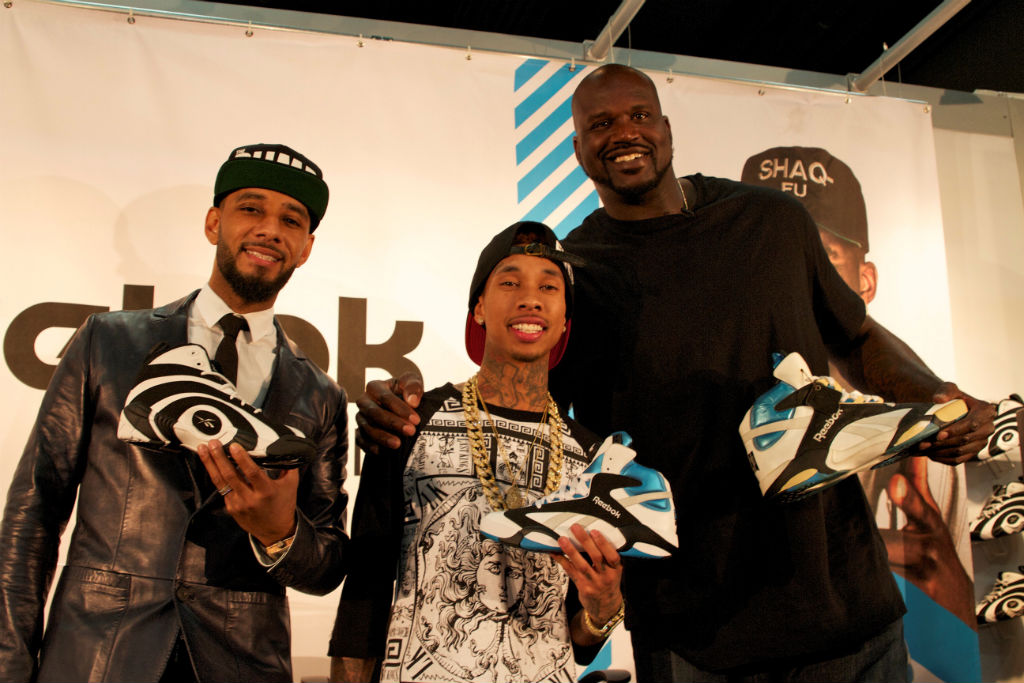 words // Brandon Richard
Almost 15 years after goingtheir separate ways, Reebok and Shaquille O'Neal came back together at Project Trade Show in Las Vegas yesterday evening.
The event started with Reebok VP Todd Krinsky highlighting 2012 and early '13 successes, including the Allen Iverson Collection, Pump re-releases, Kamikaze II, T-Raww and more. Credit for the brand's return to the main stage was given to Classics Creative Director Swizz Beatz.
A longtime close friend of Shaq, Swizz knew the time was right to bring back the iconic Shaq Attaq and Shaqnosis models. Shaq joined Swizz on stage to reminisce about being the first Reebok signature athlete, his days in the league, first ad, music and more. The two also talked in depth about the returning classics.
Back from 1992, the Shaq Attaq will make its return to retail on April 19 for $160 at select retailers. The Shaqnosis will follow on July 19 for $125.
Detailed photos and information for each release coming shortly. In the meantime, check out some visuals from yesterday's Project event.