words // Brandon Richard
Following a successful re-launch of Shawn Kemp's Kamikaze II sig, Reebok Classics will turn its attention toward Shaquille O'Neal and the Shaqnosis in the coming months.
Shaq's '95 classic is previewed here in two upcoming colorways, one original and the other something new. The black and white pair is the style that originally released and has been the lone colorway for nearly 18 years. Iridescent snake-textured panels appear on the all-new black and red colorway, which may be some kind of nod to the "Year of the Snake." Swizz Beatz previewed a sample version of this colorway back in November.
We're still awaiting official release details from Reebok and we'll be sure to relay that information to you once it becomes available. In the meantime, let us know what you think about the new Shaqnosis colorway.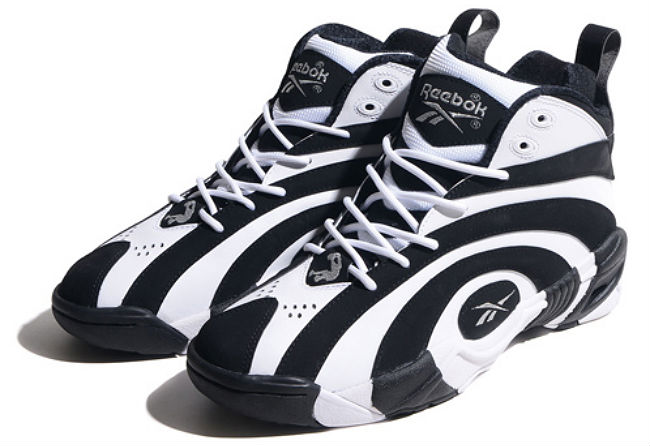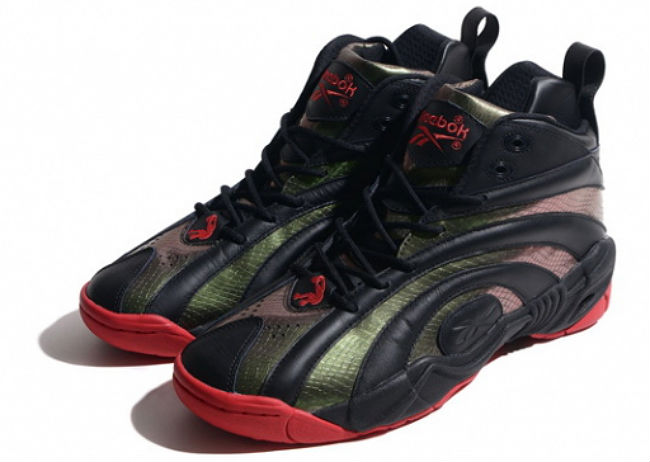 via KiDulty