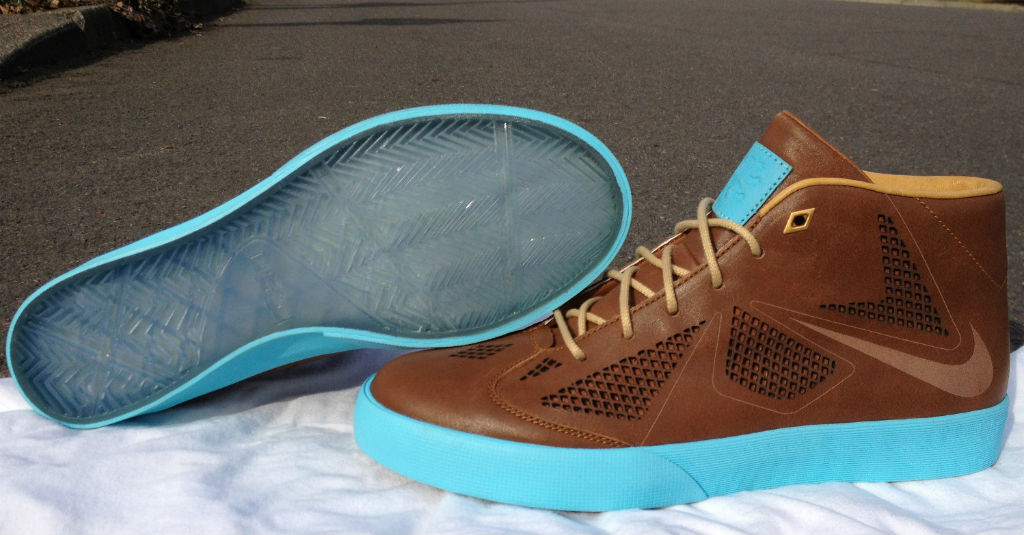 words // Brandon Richard
The LeBron X goes casual? An upcoming "Denim" drop and the recent "Cork" release have steered LeBron's signature line in that direction, but is it possible that Nike Sportswear is thinking of taking things a step further?
Recently listed by wowfactor101 on eBay is this NSW LeBron X Lifestyle NRG trial sample, which features a genuine leather upper and vulcanized sole. Other details include a leather-lined interior, LeBron's lion logo embossed on the tongue patch and etched into the midsole, boot-style laces and a translucent herringbone rubber outsole.
Vulcanized construction on sport-inspired silhouettes is a strategy we've seen heavily utilized by the Jordan Brand in recent years. If Nike designers continue to push casual make-ups of LeBron sigs, would you be interested in a shoe like this or should they stick the current NSW versions they're releasing now?