words // Zack Schlemmer
Welcome to another edition of the Kicks on Cards Weekly Collection. This week we start out with Grant Hill in his third signature sneaker from FILA, the GH3. Hill's second model gets most of the love from his FILA sigs, but there are at least a few of us who consider his third shoe the best. FILA will be bringing back some of their 90's favorites this year like the Stackhouse and GH2 (now called the Ninety-Six), so let's hope the awesome GH3 with its pre-Foamposite-like upper will also get a reissue from FILA. Who would like to see these return?
We head next to Darius Miles in one of his Air Jordan IX PE's. Darius had an impressive selection of Air Jordan IX PE's during his career including his Cavs version and this Clipper colorway featuring blue patent leather. Now if only his career would have been as nice as his Air Jordan collection...
We get two late 80's Nike Basketball classics for the price of one on the next card, with the great Drazen Petrovic in the Air Flight High and Benoit Benjamin in the Air Revolution. We finish this week up with Reggie Miller in his Air Total Max Uptempo and the obscure Sean Higgins in the often overlooked Air Max Strong. What's your favorite shoe in this week's collection?
Grant Hill -- FILA GH3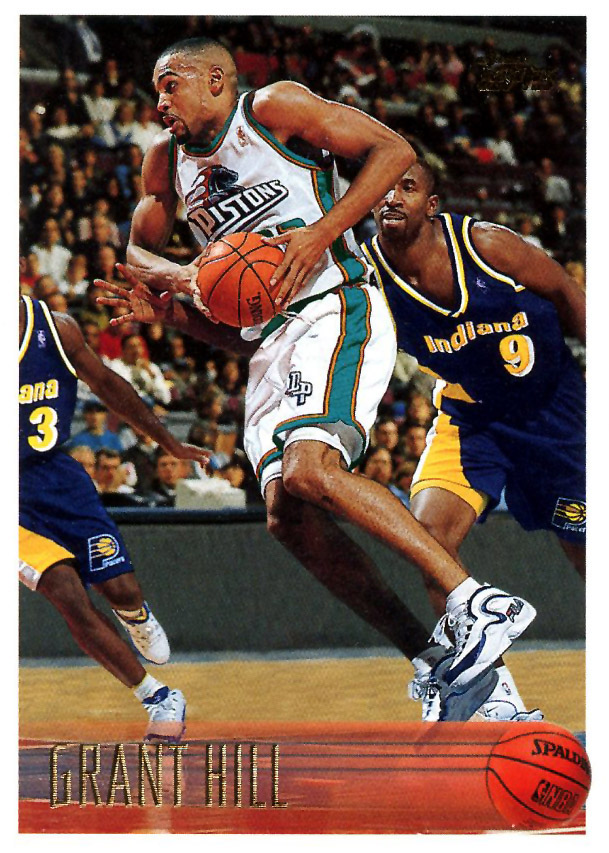 Darius Miles -- Air Jordan IX PE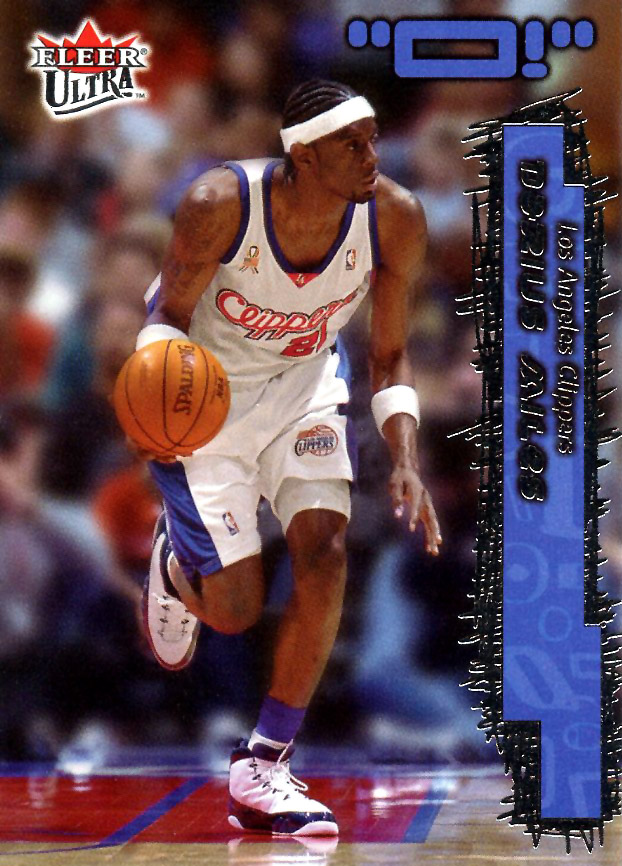 Drazen Petrovic -- Nike Air Flight High, Benoit Benjamin -- Nike Air Revolution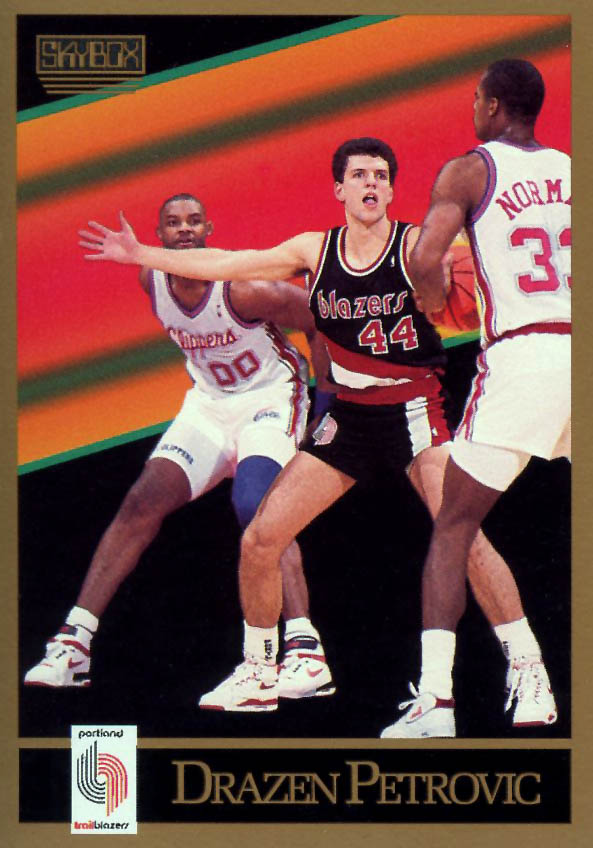 Reggie Miller -- Nike Air Total Max Uptempo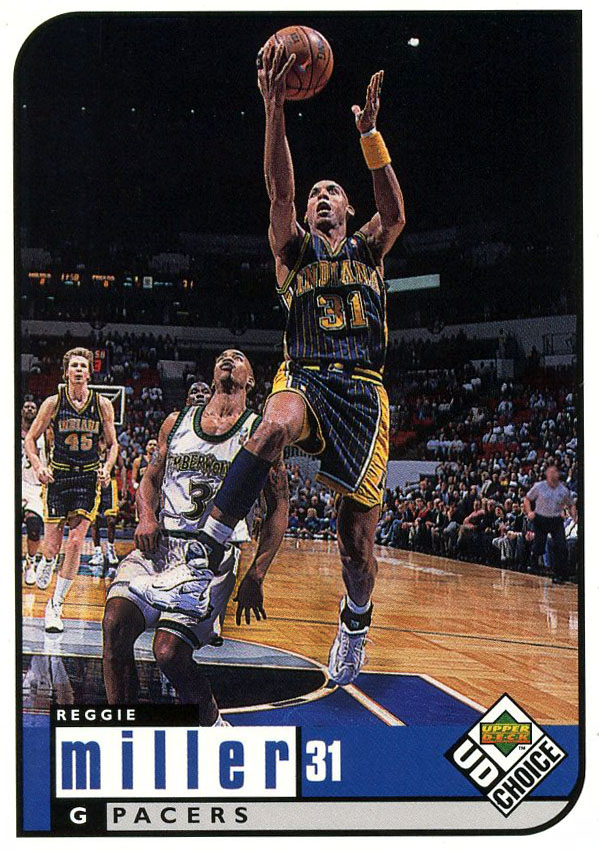 Sean Higgins -- Nike Air Max Strong