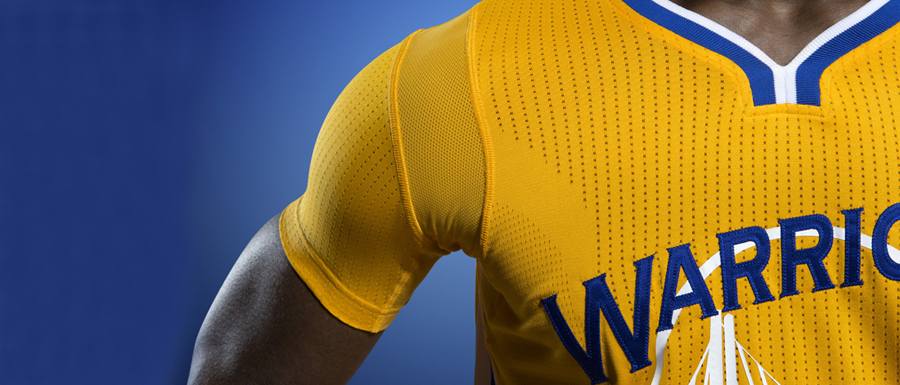 words & images // Nick DePaula
When adidas Basketball and the Golden State Warriors unveiled their new "adiZero Short Sleeve Jersey," there was, um, healthy debate in our official post.
Throughout the 200 comments on the first look post, many wondered about how the players would respond to wearing sleeves in a pro game for the first time, if fans would really be more likely to purchase and rock the new cut, and of course, if the whole change was even necessary to begin with.
Well, at 7:30 PM tonight on ESPN, we'll all get our first glimpse of the new Short Sleeve Jersey in action, as the Warriors play host to the San Antonio Spurs in what will be the first time ever that an NBA team has all rocked sleeves.
Check out the jersey that arrived for me in further detail below, and let us know what you think of the new Short Sleeve look as you're watching tonight.
(And yes, I opted for an Andrew Bogut -- because I'm expecting him to look hilarious on TV.)
Check here for more Jersey Spotlight features.