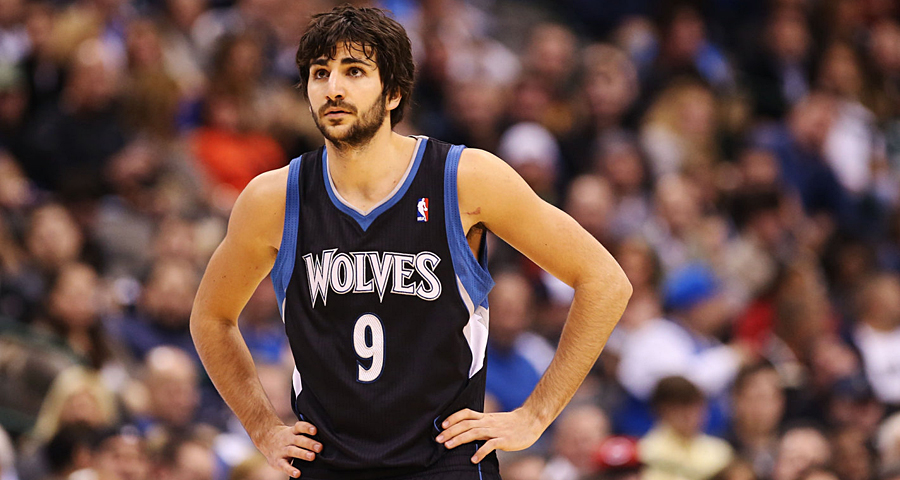 words // Nick DePaula
interview // Zac Dubasik
When Ricky Rubio, along with fellow newcomer John Wall, joined on with adidas Basketball this season, he helped to bolster a pro roster already headlined by several marquee starting point guards throughout the NBA.
Most current adidas athletes in the league began a relationship with the brand while playing stateside AAU basketball, or as they followed their favorite players growing up. Rubio was able to grasp the strength of adidas on a global scale while growing up in Spain.
Sole Collector caught up with Ricky earlier this morning to hear all about his relationship with the brand, what he's looking for in his sneakers on court and what it was like to play in the league's "Rising Stars" game to kick off All Star Weekend in this interview ahead.
Zac: Adidas is a European brand and you obviously grew up in Europe. How much of an influence did the brand have on you and how visible was it to you growing up?
Ricky Rubio: It's a big brand in Europe, and when you see someone wearing adidas, it was always, "I want those!" They have style and they're great and they're comfortable too.
ZD: How important was being familiar with the brand early on when you decided to sign with adidas?

Ricky: First of all, it was because I thought [their shoes] were comfortable. Two, I was happy with Nike, but adidas came and showed me all of the stuff they were doing and it amazed me. I was [thinking], "Wow, that's such a big global brand and it would be a big thing to do."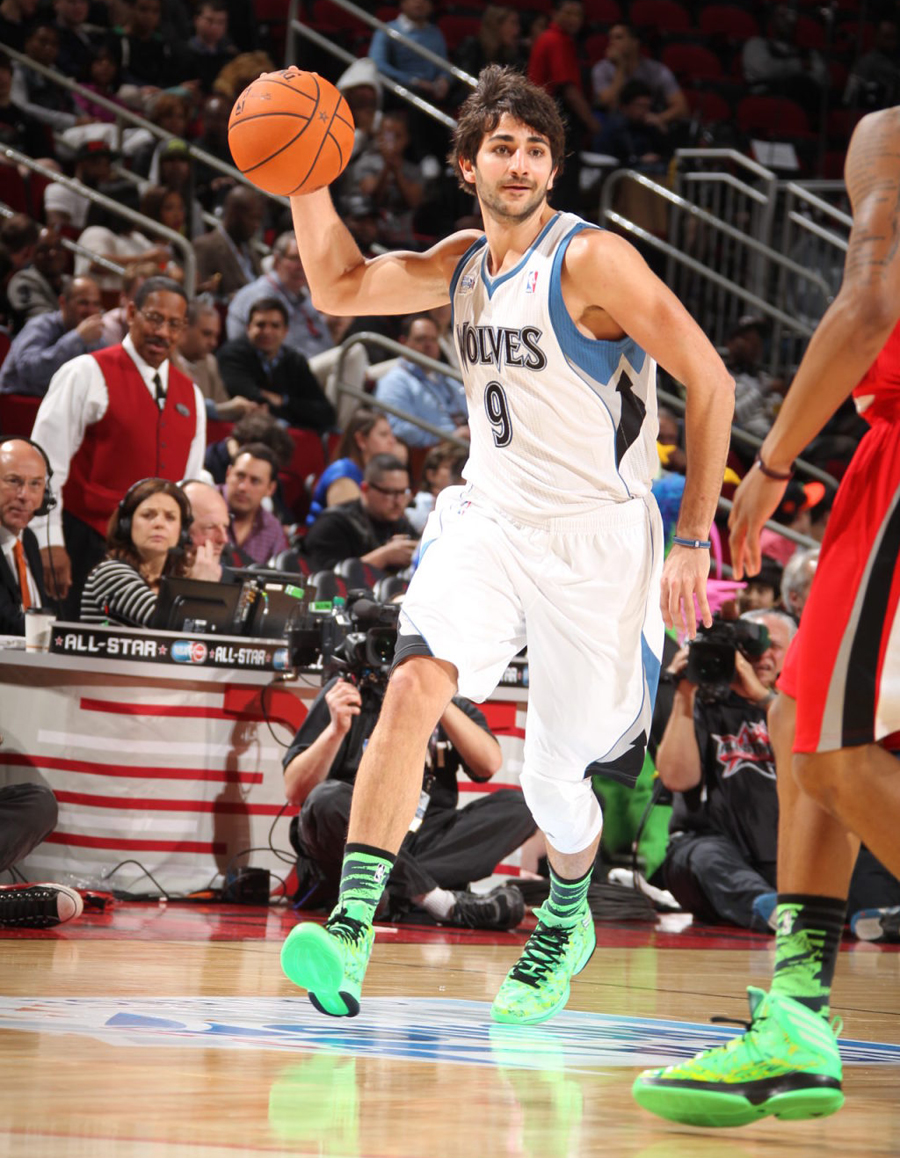 ZD: Is there anything in particular that you're looking for in your shoes when you're playing?
Ricky: You keep thinking they can't get better, and then suddenly, the next year's is even better. I didn't think they could get lighter, and the next year, the new Crazy Light 2 right now is something that when you put on the shoe, it seems like you're wearing nothing. That's a feeling that you want to have. They're so comfortable, and I don't jump much [laughs], but it feels like nothing is keeping you down.
ZD: Do you ask for certain colors or materials on your shoes? What kinds of things do you like?

Ricky: Well, I don't like crazy colors really, but yesterday, they made me wear the green ones. [laughs] Those were good for one game, but not for a long season for me. [laughs] I like white and black with our team colors and to keep it simple.
ZD: What kinds of things do you like to wear off the court?
Ricky: I love all of the stuff that Originals has. They're comfortable, and they have things in a big size for me too, so that's great. [laughs]
ZD: What size are you?
Ricky: XL on clothes, and sometimes I get a 2XL too.
ZD: And growing up, did you have any favorite original adidas?
Ricky: I really just like the classic Superstars and the simple ones. I always just keep it simple.
ZD: What was it like playing again in the Rising Stars game last night?

Ricky: It was a great time, and I enjoyed every second. I was having fun the whole time.
ZD: When you were watching the Rising Stars draft a few weeks ago, was there any team you were hoping to play for, or any guys in particular that you were looking forward to playing with?

Ricky: All of them at the end of the day are great players. Kenneth Faried showed last night how much energy he has, and it's amazing how he plays basketball so hard every single second.
ZD: Adidas really has become known for all of the point guards they have now too. What's it like to be with a brand that has a really good group of players at your position?
Ricky: Being on the same brand as Derrick Rose means a lot. He's someone to follow and to watch and learn from. There's a lot of good point guards right now, like Damian [Lillard] too, and I don't think anyone will beat him for Rookie of the Year.
ZD: There's just a lot of great point guards throughout the league right now too, and the position is so strong.
Ricky: You have a challenge every night. It's hard, but it gives you extra pressure to be good and be ready every night. You have a challenge and you have to take it and that helps you to improve a lot.