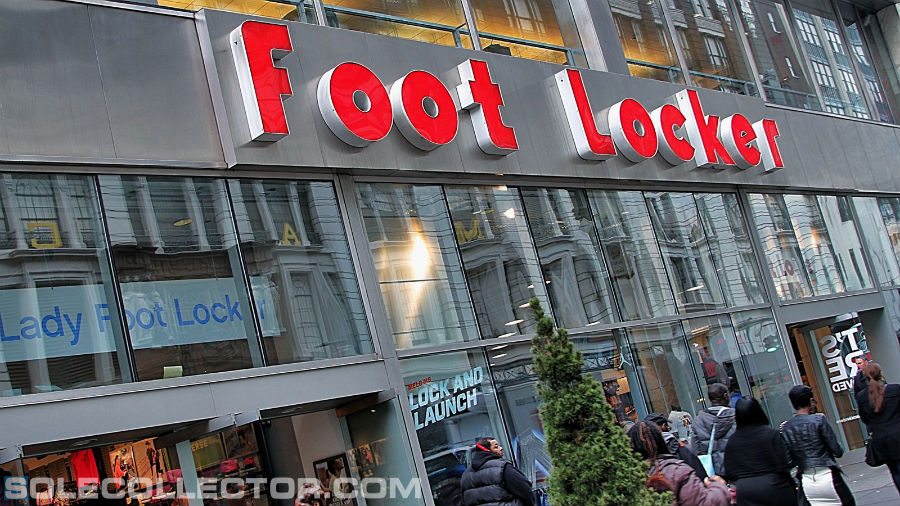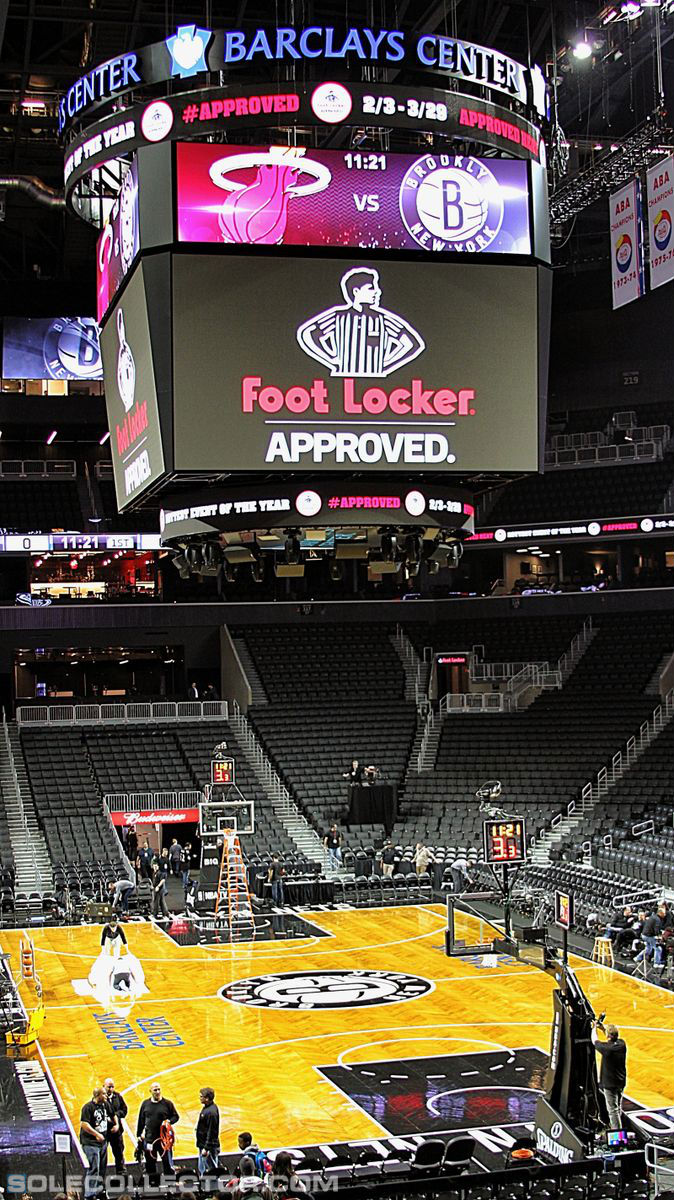 words & images // Angel Navedo
If Foot Locker's Week of Greatness last November warranted a lavish evening in Chelsea's Ainsworth, it's only logical that the sneaker retailer would launch its Approved Heat campaign in grand fashion at the Barclays Center.
From February 3 to March 29, Foot Locker plans to release a new sneaker each day, beginning with a Super Bowl Sunday restock of the "Stealth" Air Foamposite One, the Black/Red Jordan XIII and the "Energy" KD 5 at its House of Hoops locations.
To celebrate the campaign, Foot Locker sponsored a sneaker-media pickup game on the same hardwood court where LeBron James later dropped 24 points on the Nets for a Heat win.
Wearing new sneakers and gear supplied by Foot Locker, Black defeated White 70-68 after an intense 60 minutes of moderately athletic basketball, a few bricks and airballs, and some erratic fast breaks that appeared to happen in slow motion. But my sincerest compliments to all who actually participated; I'm the unathletic writer handling the camera like a youthful AI with the rock and a fresh 24 seconds.
The duffel bags contained t-shirts from Jordan Brand, adidas, and Foot Locker, an Under Armour sweatshirt, basketball shorts from Adidas and Under Armour, and a reversible jersey. Teams were divided by sneakers in the box — White wore the new adidas D Rose 3.5 while Black laced up the Black/Red Melo M9.
Once the media wear test ended, we watched Nets center Brook Lopez and Heat guard Ray Allen knock down effortless jumpers while the Brooklynettes rehearsed. Those were professionals at work immediately after the court was doused with unleaded struggle.
Nets forward Kris Humphries, co-star of Foot Locker's "Mirror" commercial with the Rockets' James Harden, met the media in The Vault, a lounge in the Barclays, following the debut of the new ad, posed for a few pictures, and left to prepare for the night's game.
The rest of the evening was spent in the 40/40 Club, enjoying dinner and drinks, before heading back down to watch the Heat defeat the Nets. Take a look at the pictures from the day-long event, starting from Foot Locker on 34th Street in Manhattan and ending with LeBron James working the Nets for a 20-point win in Brooklyn.