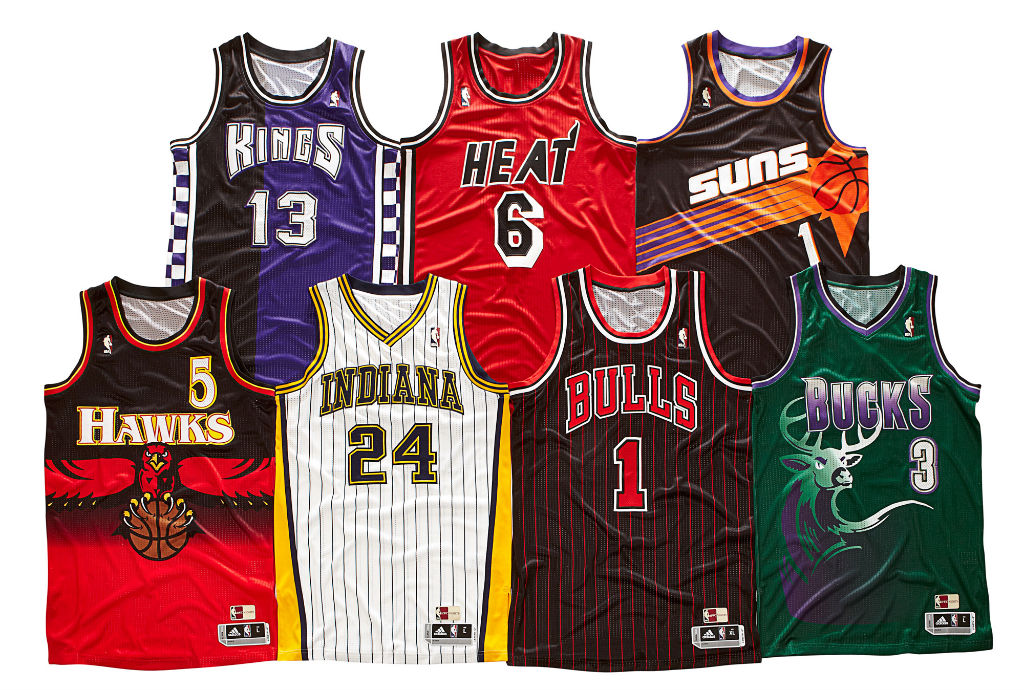 words // Zack Schlemmer
We've seen looks back at some of the best shoes worn with the original versions of this year's NBA Hardwood Classics uniforms from the Hawks, Heat and Suns so far this week, and we continue today with the Sacramento Kings "Split" and Milwaukee Bucks "Big Buck" uniforms.
The Kings wore their two-toned split purple and black uniforms, complete with checkered sides, as road alternates for only the 1995-96 and 96-97 seasons. There has never been a look quite like these funky purple and black uniforms that Kings players like Mitch Richmond and Michael "The Animal" Smith wore briefly for those two. Teams have experimented with two-toned uniforms, and even checkers (Charlotte Bobcats NASCAR Nights) since, but none are as cool as these.
The Milwaukee Bucks also unfortunately only wore their awesome road alternate green "Big Buck" uniforms for those same two seasons as the Kings and their Splits. A fan favorite Bucks uniform for many, these jerseys with an angry deer sweeping across the front were rocked by Bucks stars like Glenn Robinson and Vin Baker, along with a young rookie named Ray Allen.
Since neither of these teams wore these two alternate uniforms very long or very often, we had to combine them into one post for sheer lack of photos. That doesn't mean you won't see plenty of great kicks, though, with appearances by the Nike Air Max Uptempo III, Mitch Richmond's rarely seen black colorway of the Air Bakin', and the Big Dog's Reebok Prophet.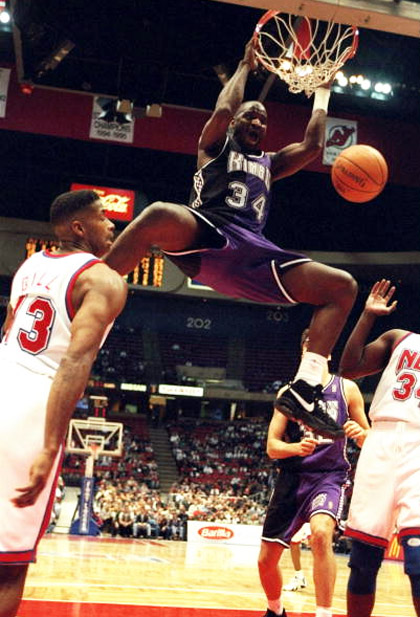 Michael Smith -- Nike Air Modify Force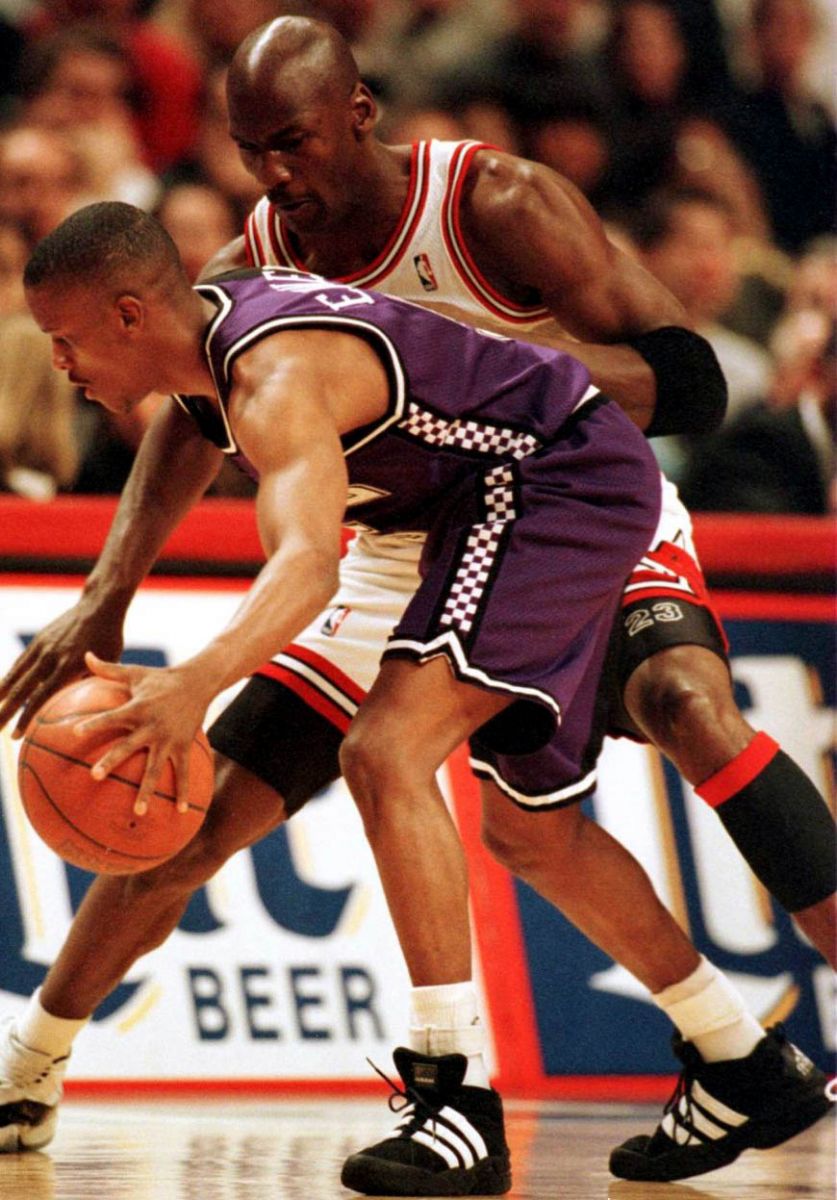 Tyus Edney - adidas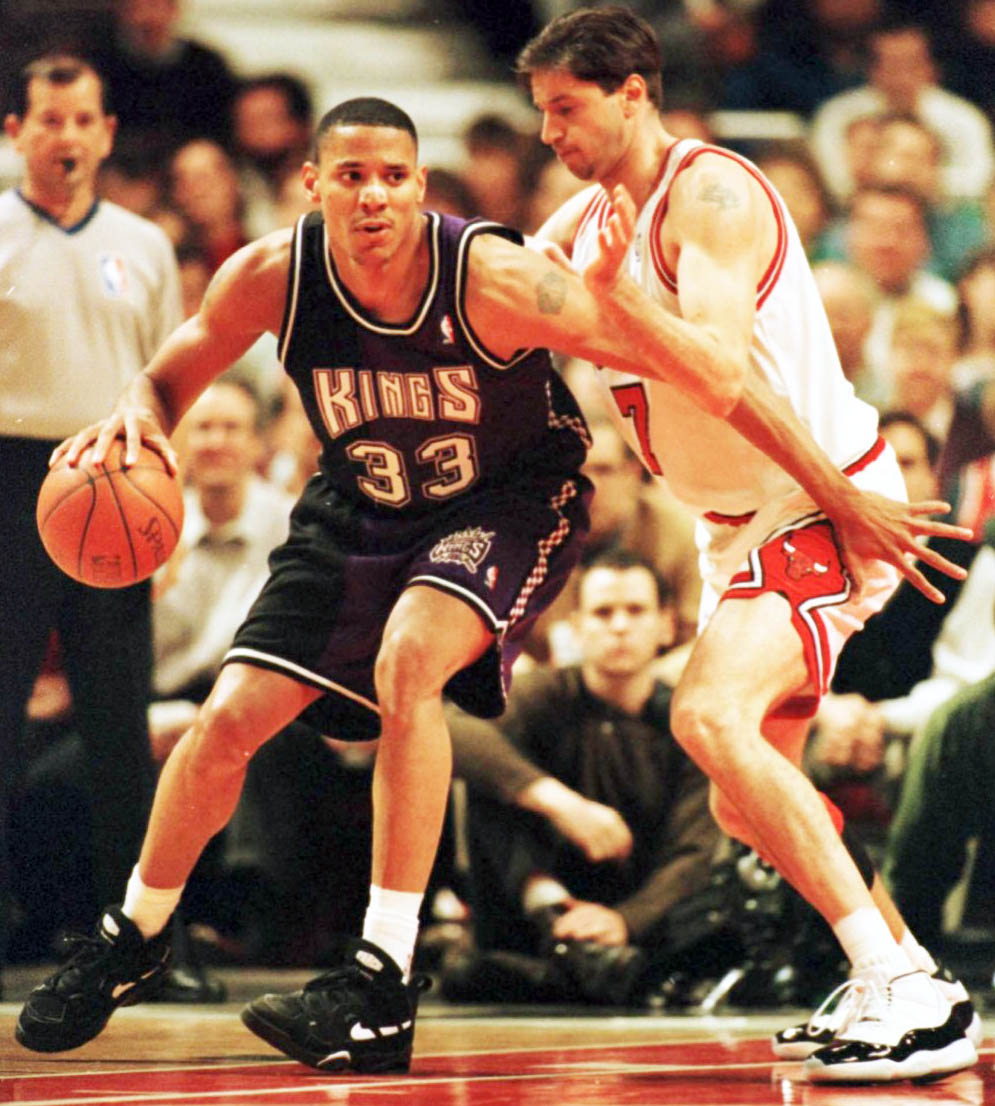 Brian Grant -- Nike Air DVST8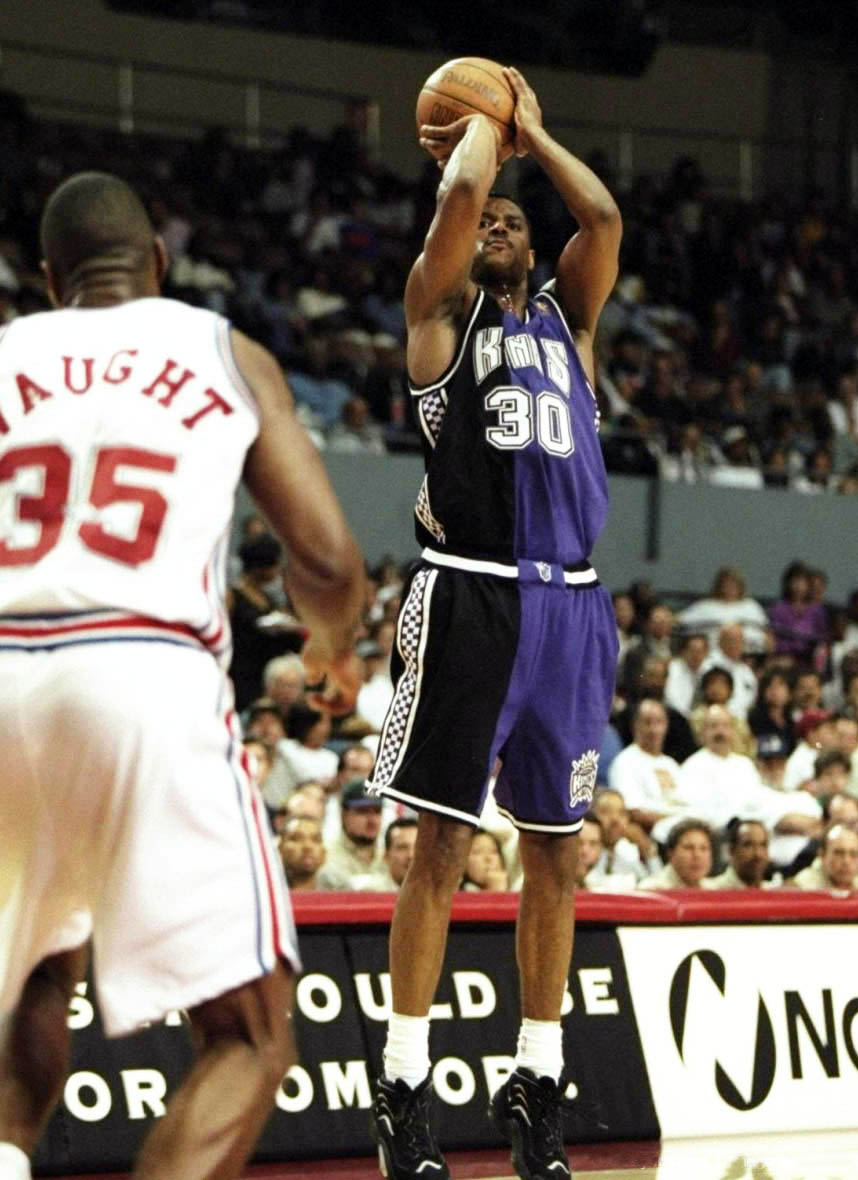 Billy Owens -- Nike Air Meastro '96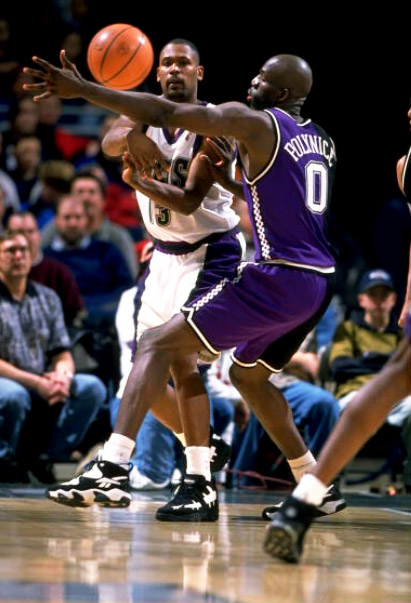 Olden Polynice -- Reebok Avant Guard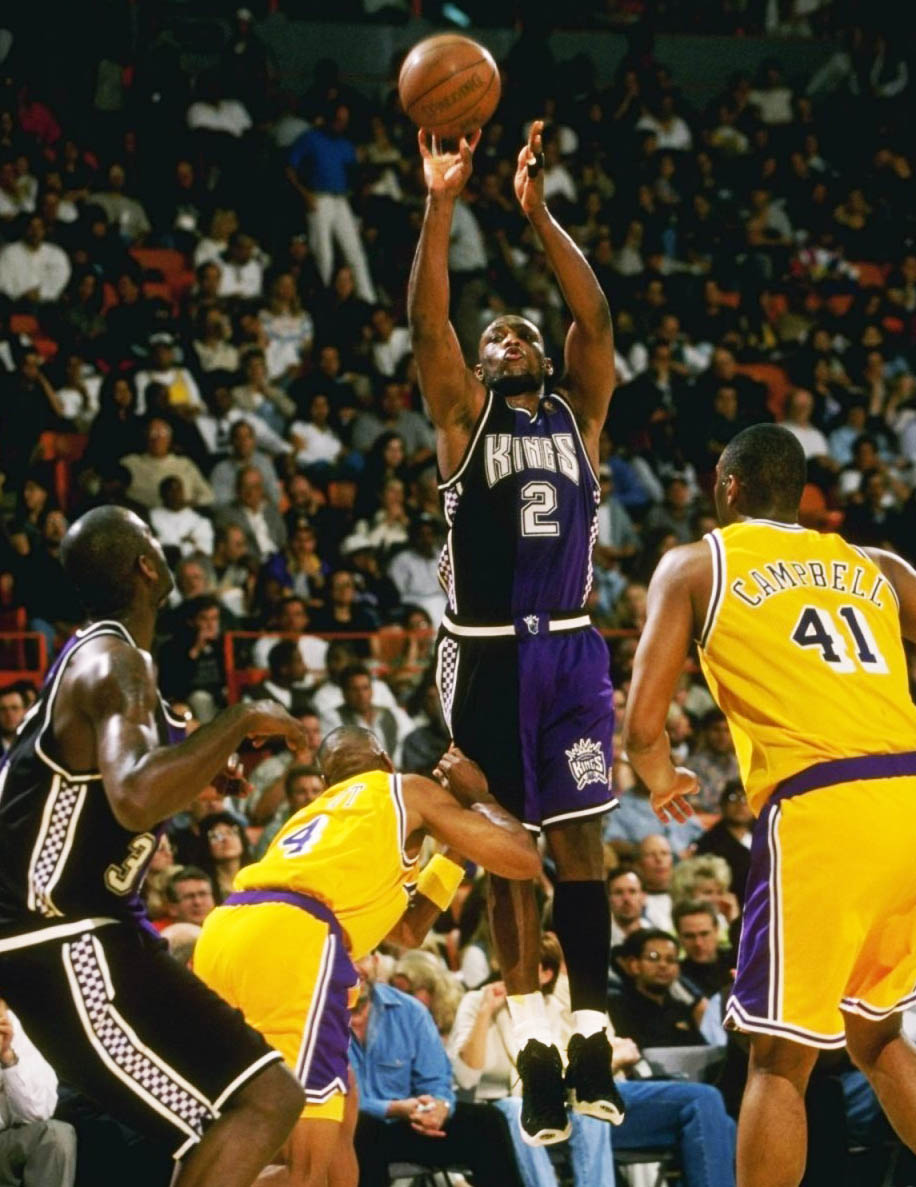 Mitch Richmond -- Nike Air Bakin'
Sherman Douglas -- Nike Zoom Flight 95, Glenn Robinson -- Rebok Rail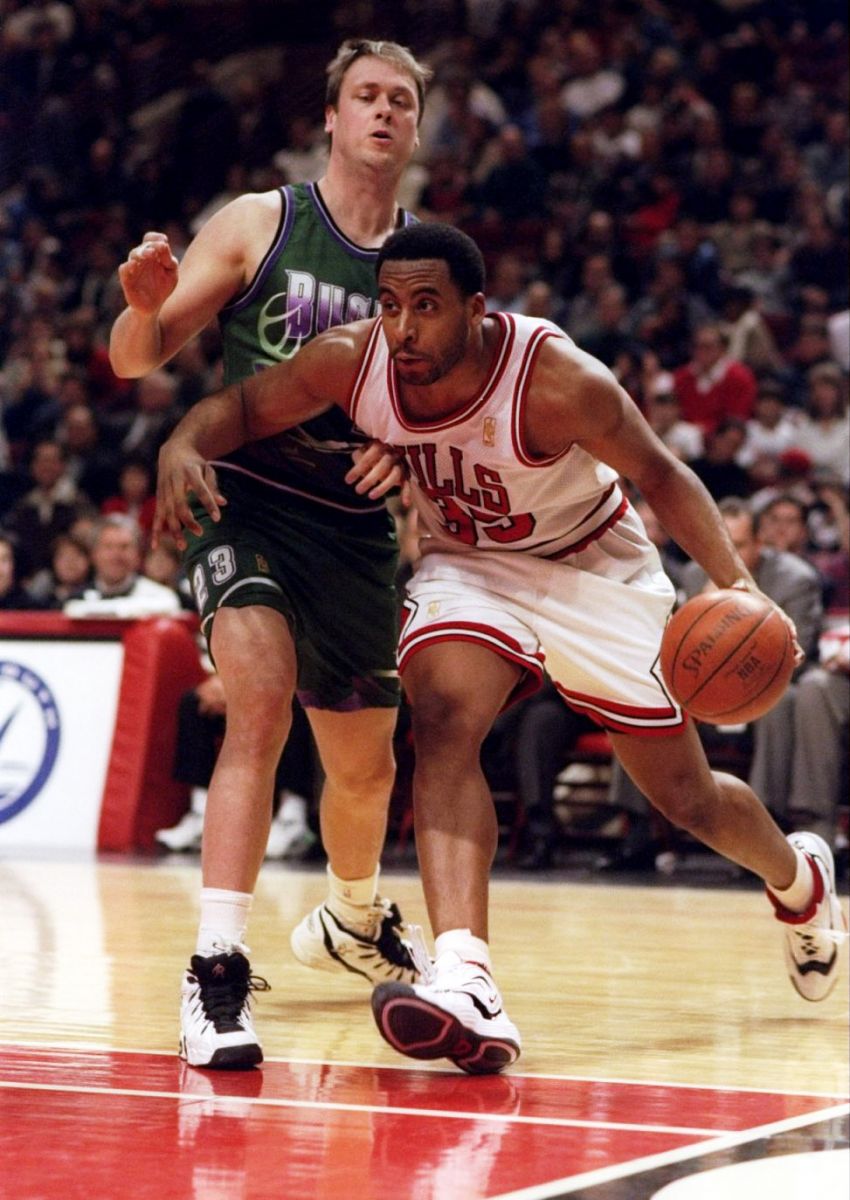 Joe Wolf -- Converse Muscle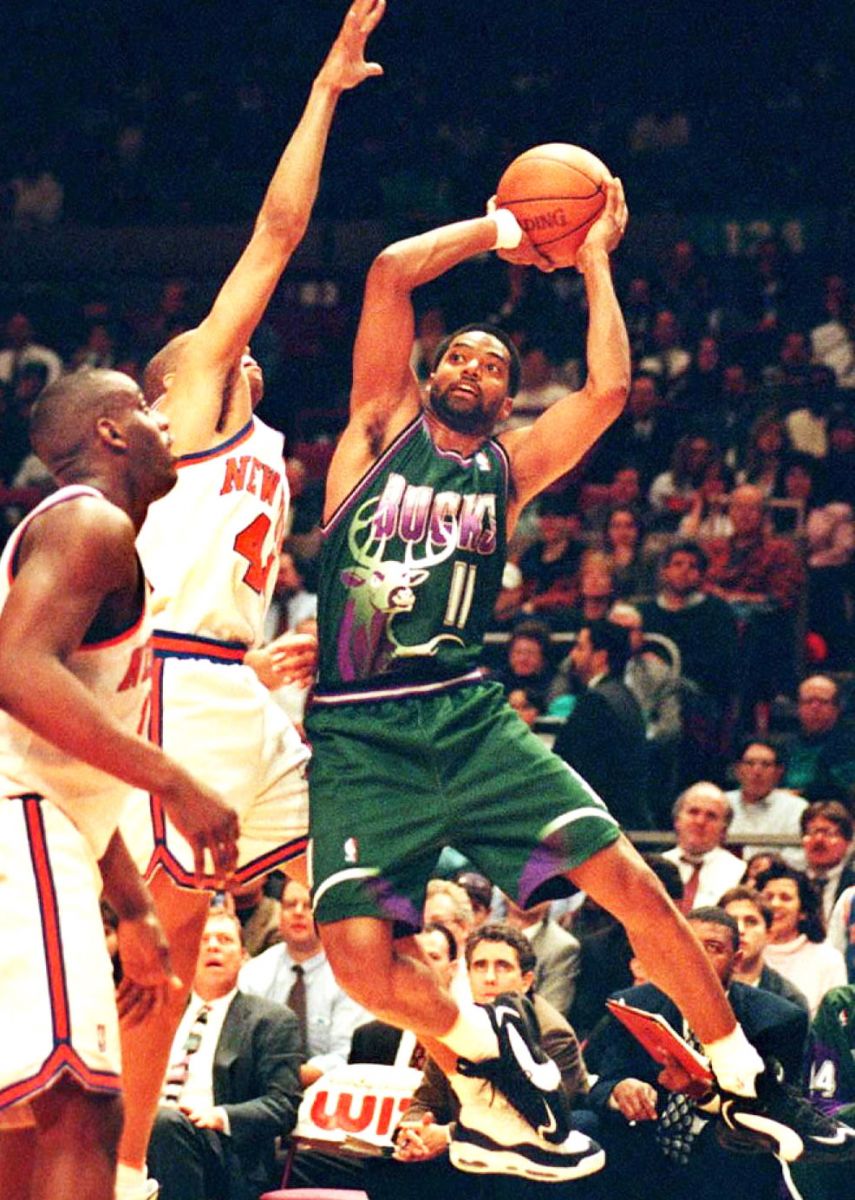 Lee Mayberry -- Nike Air Way Up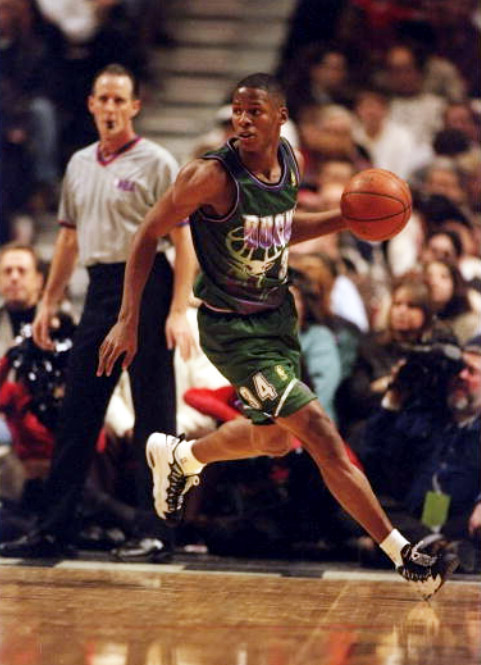 Ray Allen -- Nike Air Money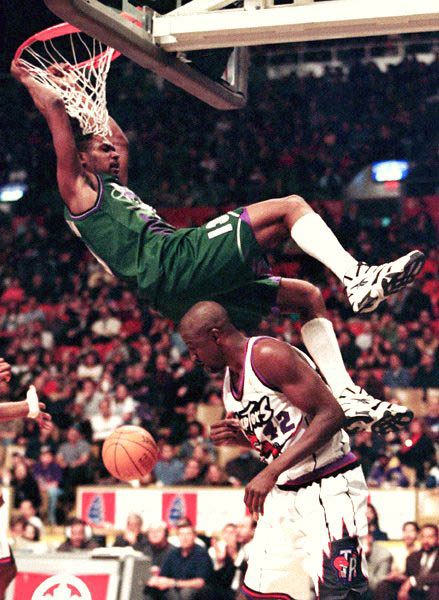 Glenn Robinson -- Reebok Prophet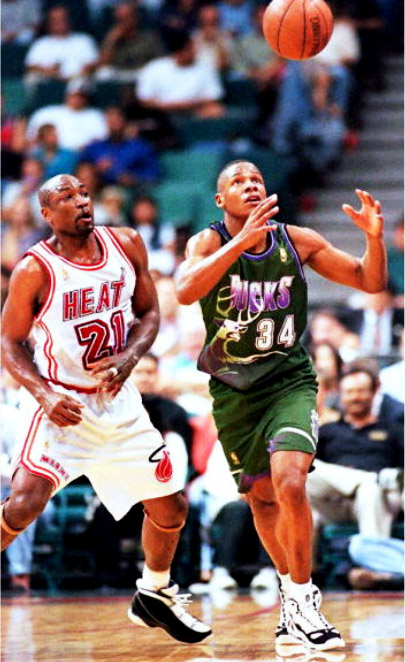 Ray Allen -- Nike Air Max Uptempo III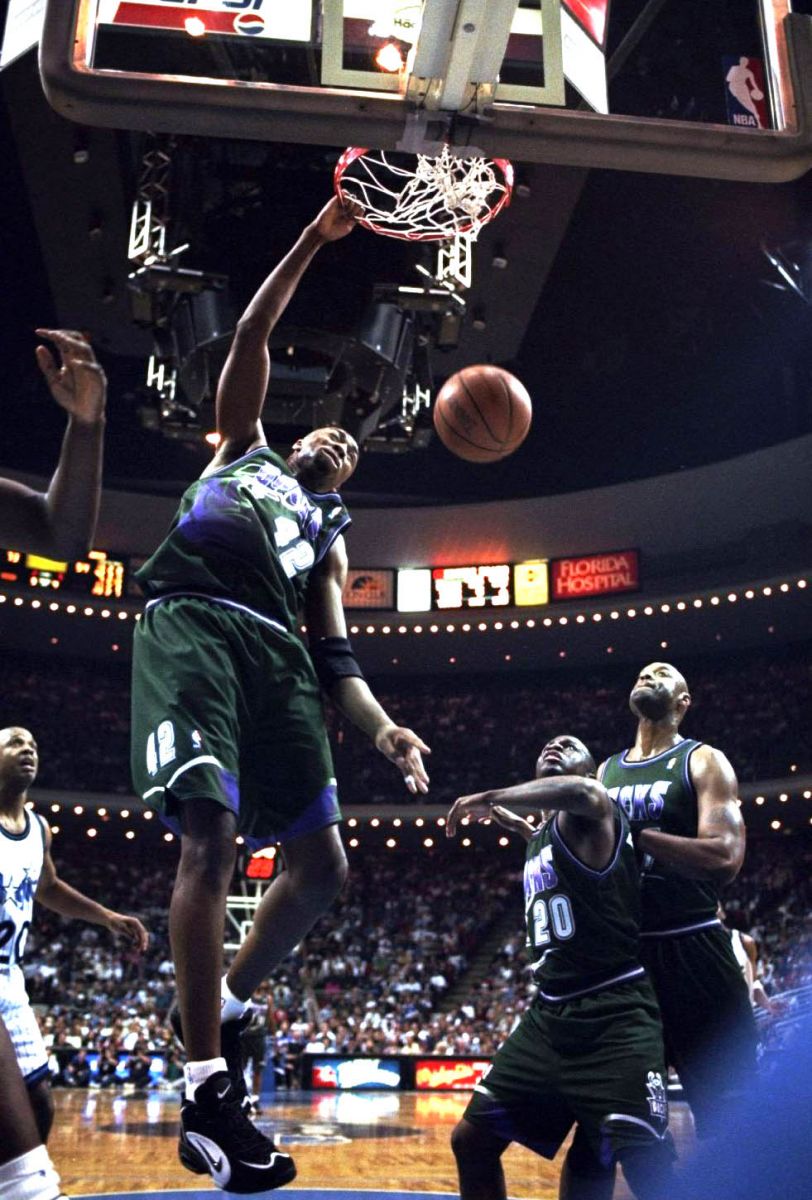 Vin Baker -- Nike Air Way Up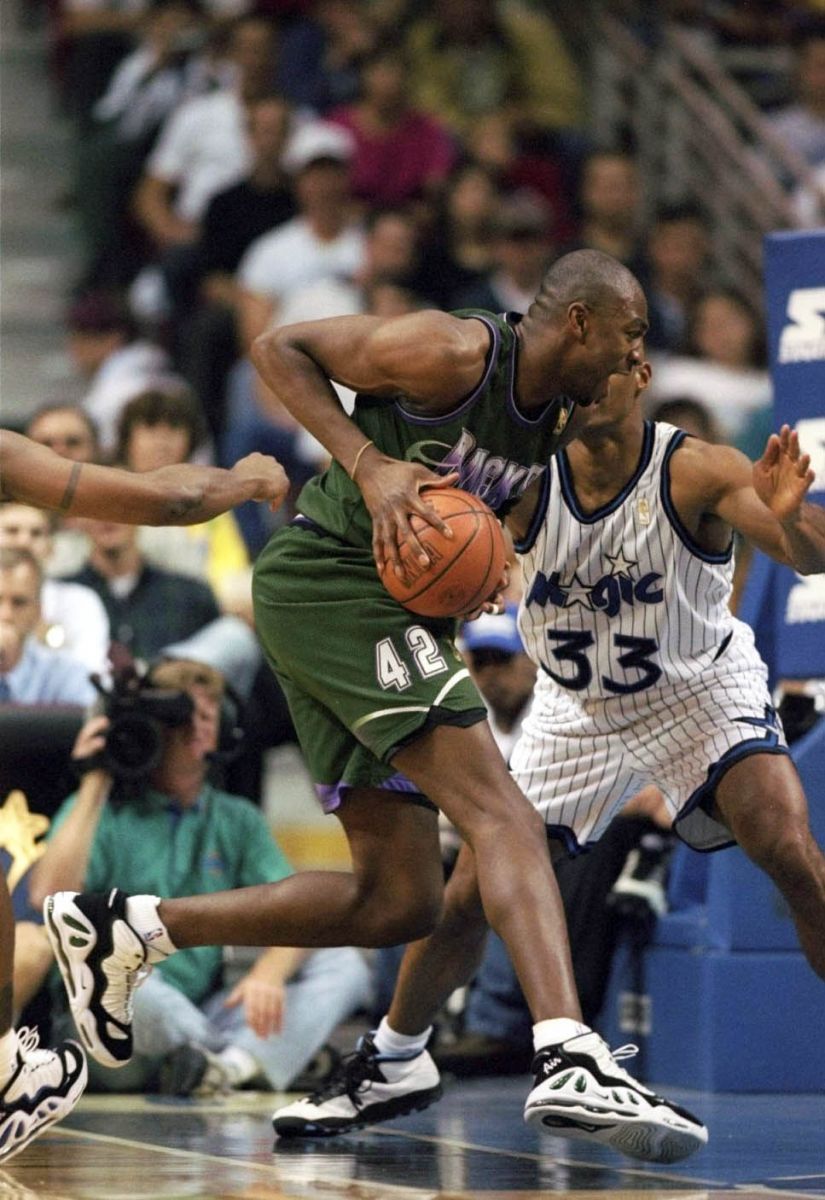 Vin Baker -- Nike Air Max Uptempo III