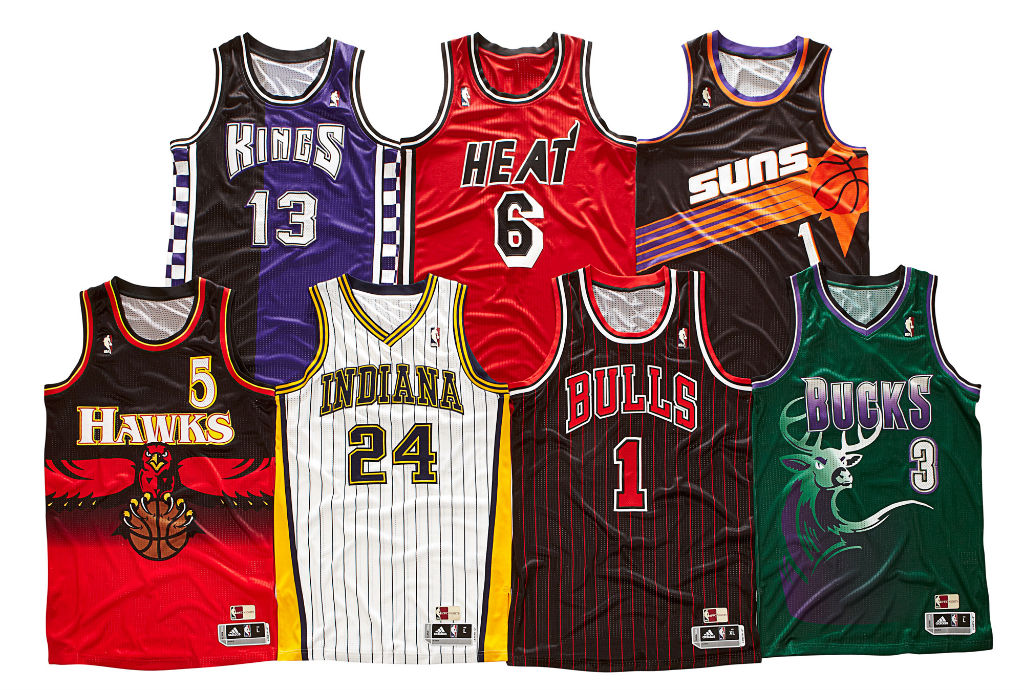 words // Zack Schlemmer
The look back at some of the best shoes worn with the original uniforms of this year's NBA Hardwood Classics throwbacks from adidas continues today with the Phoenix Suns and their black road alternate uniforms. The Suns wore these black uniforms as an alternate to their purple-based "Fireball" uniforms from the 1994-95 to 1999-2000 seasons. The Fireball design, first introduced on Charles Barkley's first year with the team, is definitely one of the best of all 90's NBA uniforms, and the black version is arguably its best look.
Let's go now to those 90's Phoenix suns teams and take a look at some of the best shoes worn on court with the black Fireball uniforms. You'll of course see Charles Barkley and Jason Kidd in some of their best kicks, along with many other Suns players from Wesley Person to Penny Hardaway. Do you have a favorite sneaker sighting?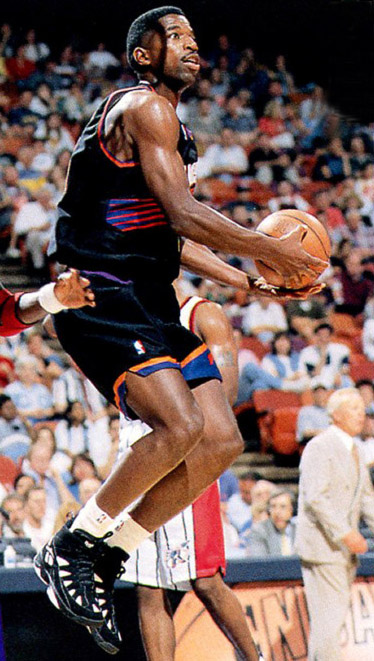 A.C. Green -- Reebok Swingman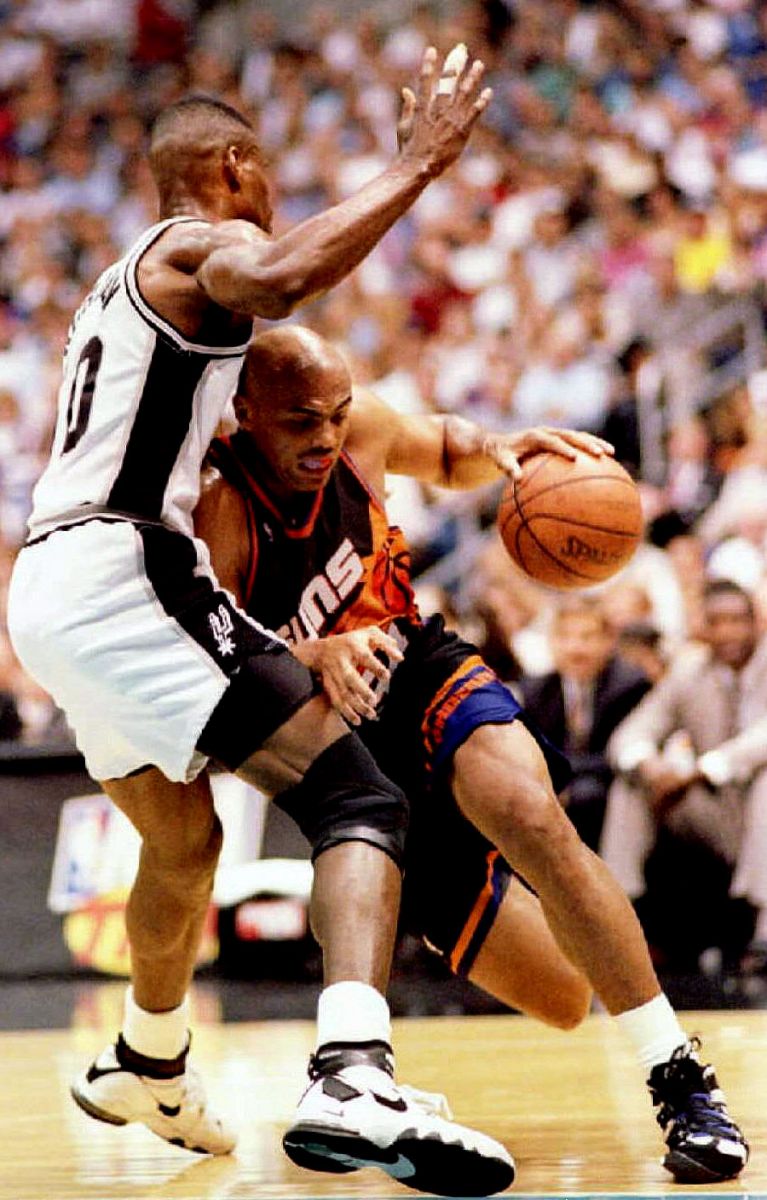 Charles Barkley -- Air Max2 CB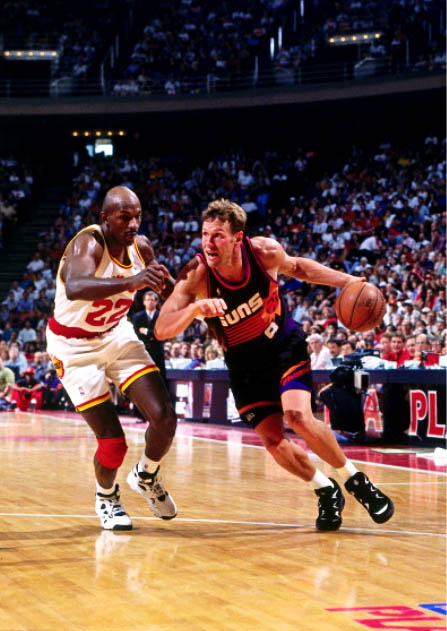 Dan Majerle -- Nike Air Uptempo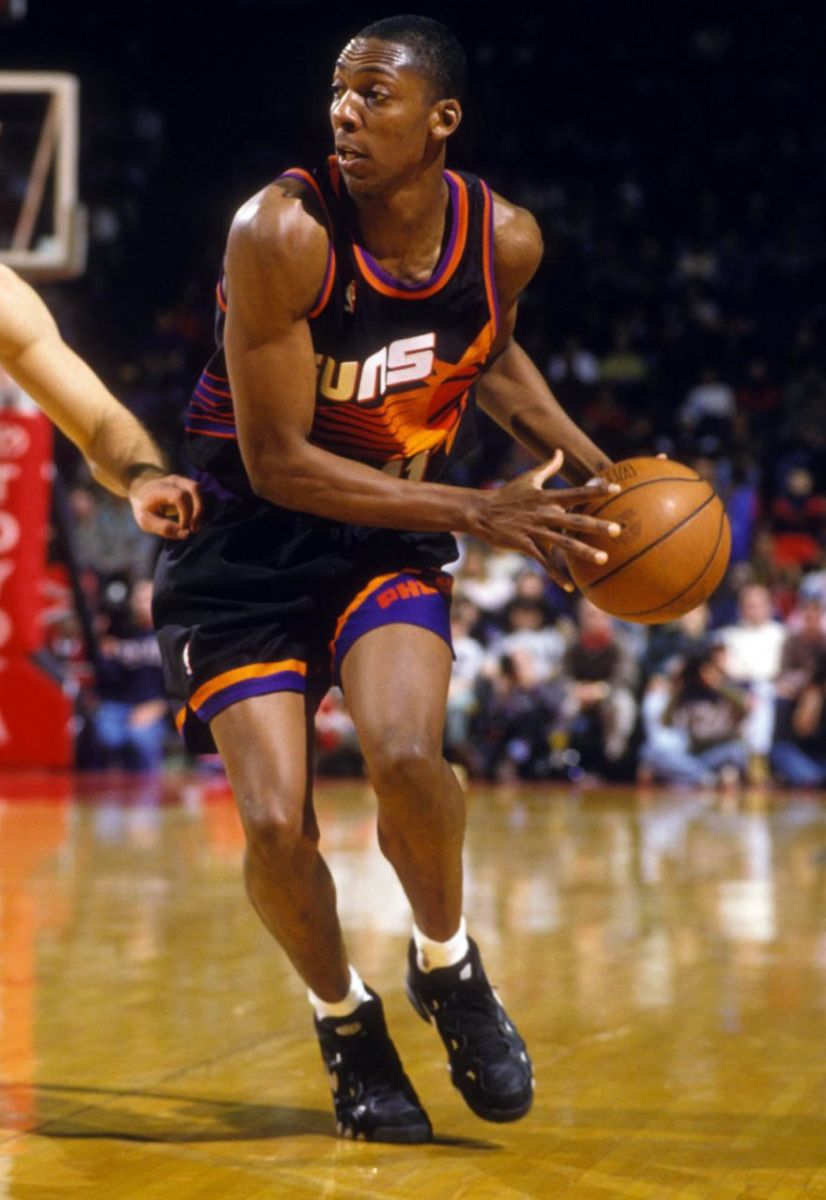 Wesley Person -- Nike Air Max 2 Strong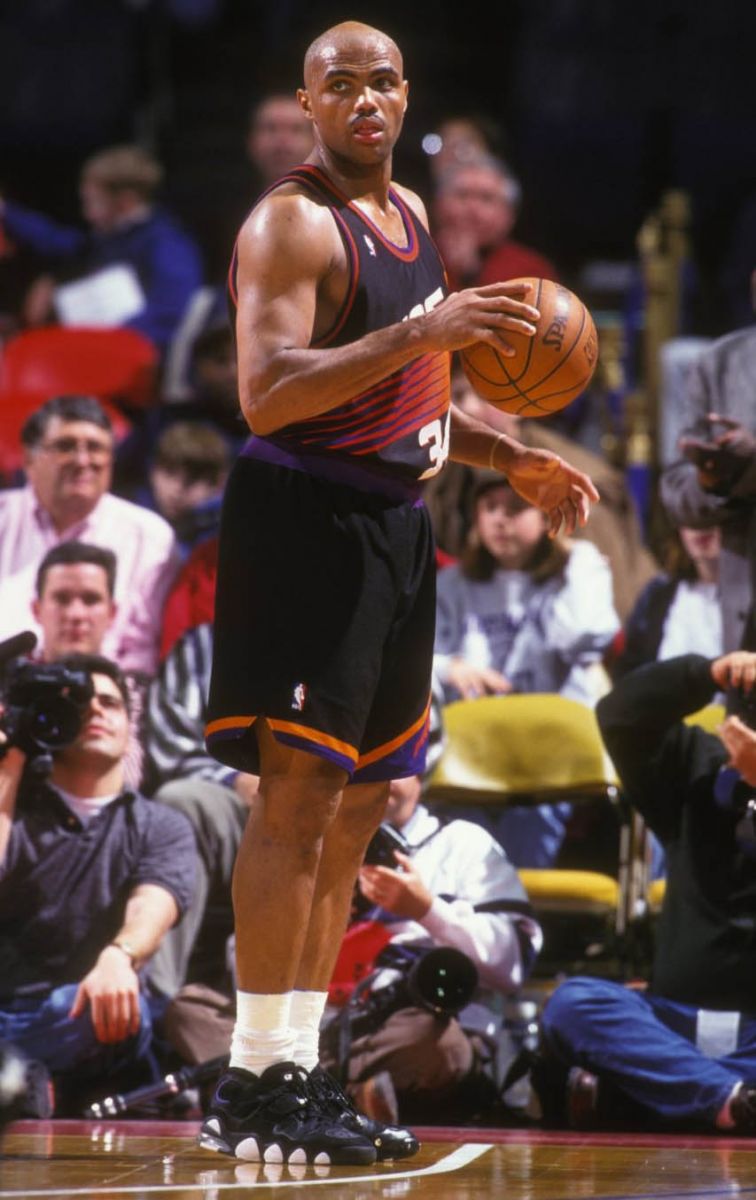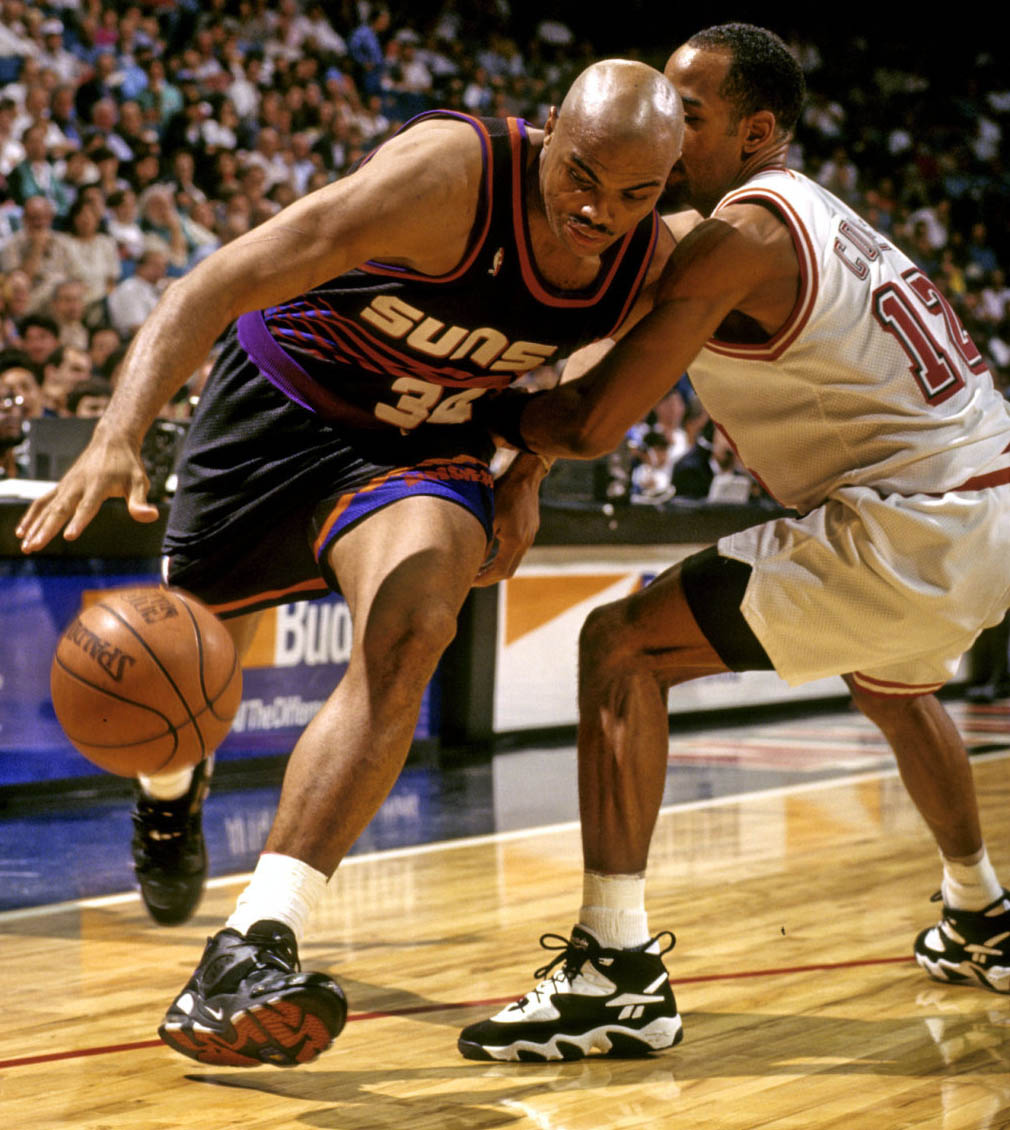 Charles Barkley -- Nike Air Max CB 34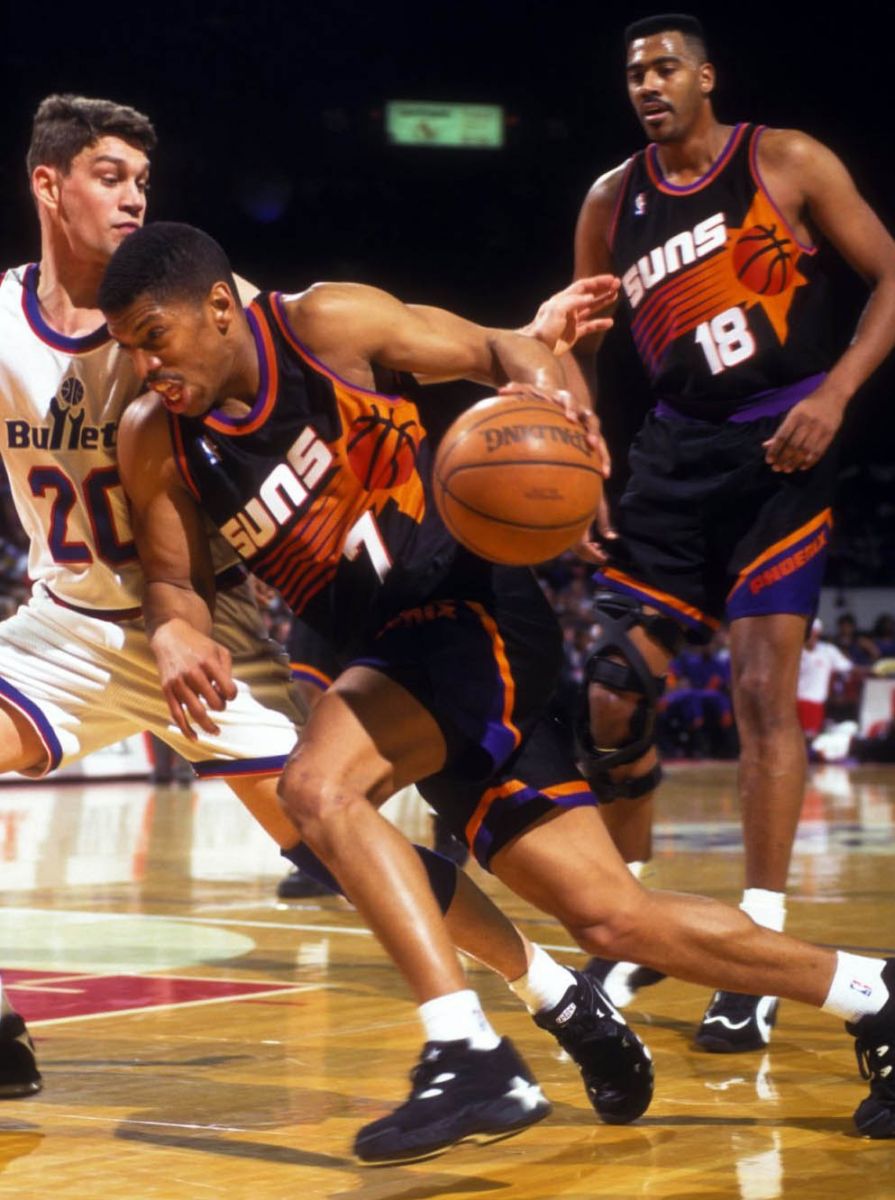 Kevin Johnson -- Converse R.A.W. Energy Low, Hot Rod Williams -- Nike Air Wayup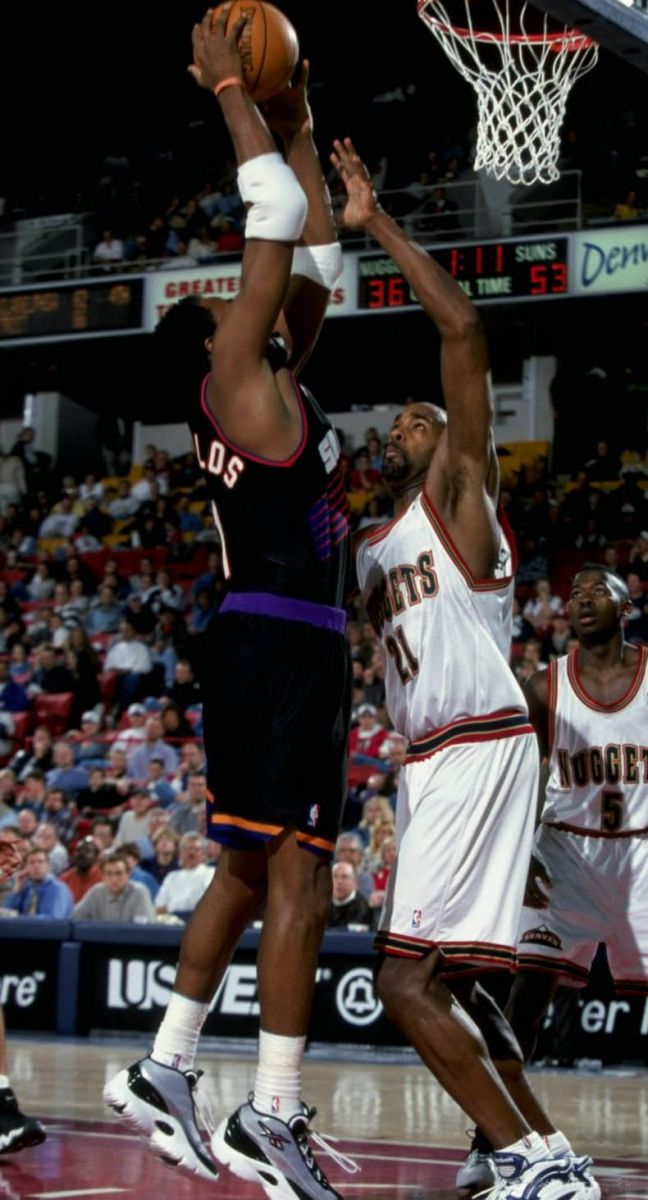 Cedric Ceballos -- Reebok Reignman II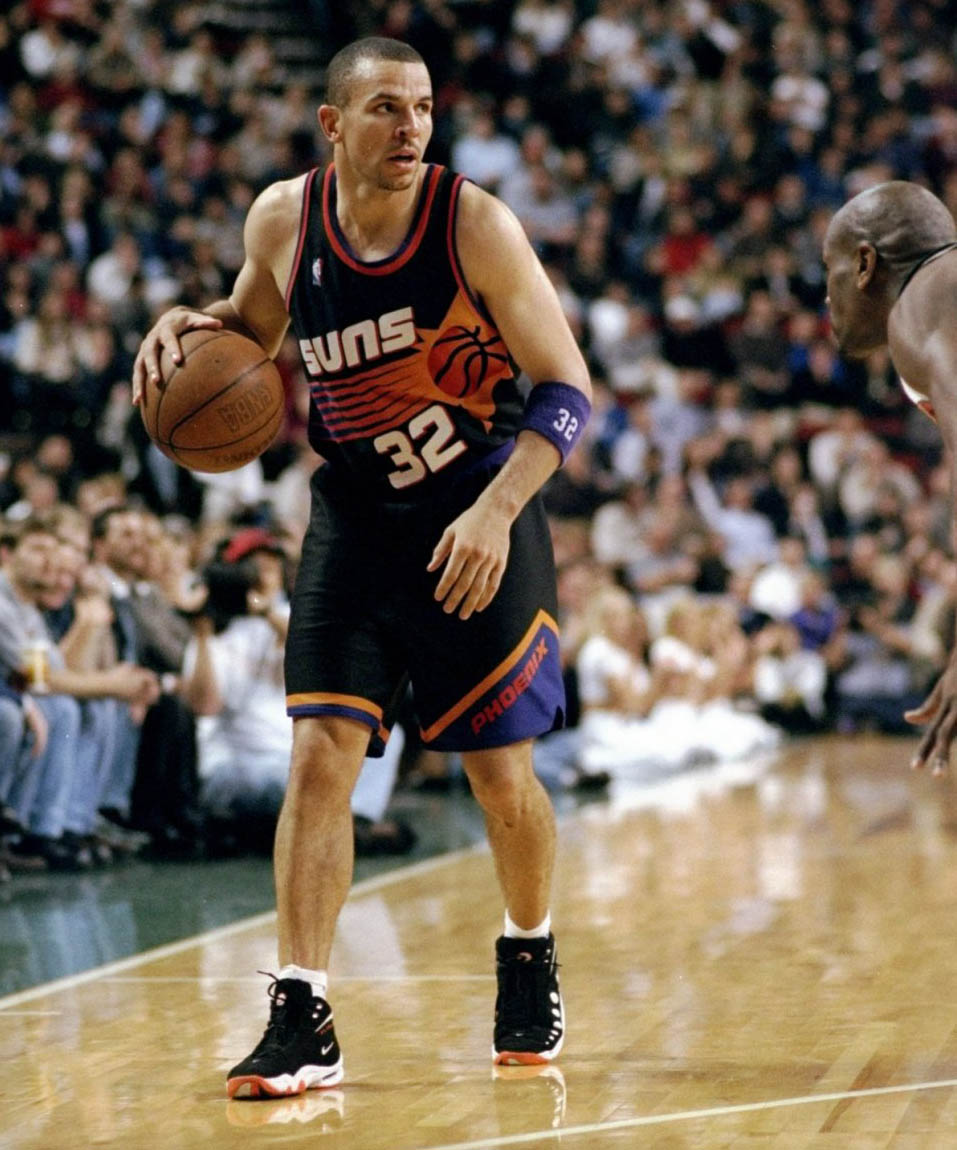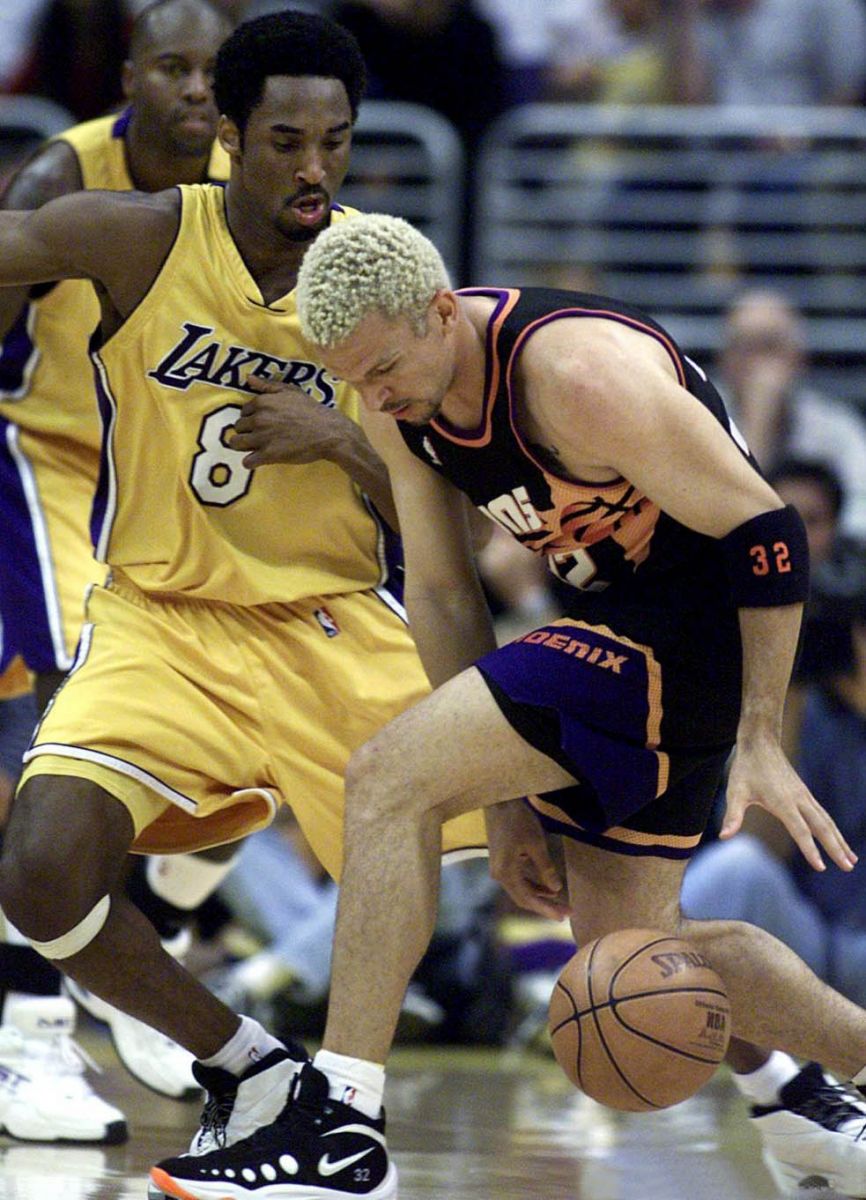 Jason Kidd -- Nike Air Afterburner Flight PE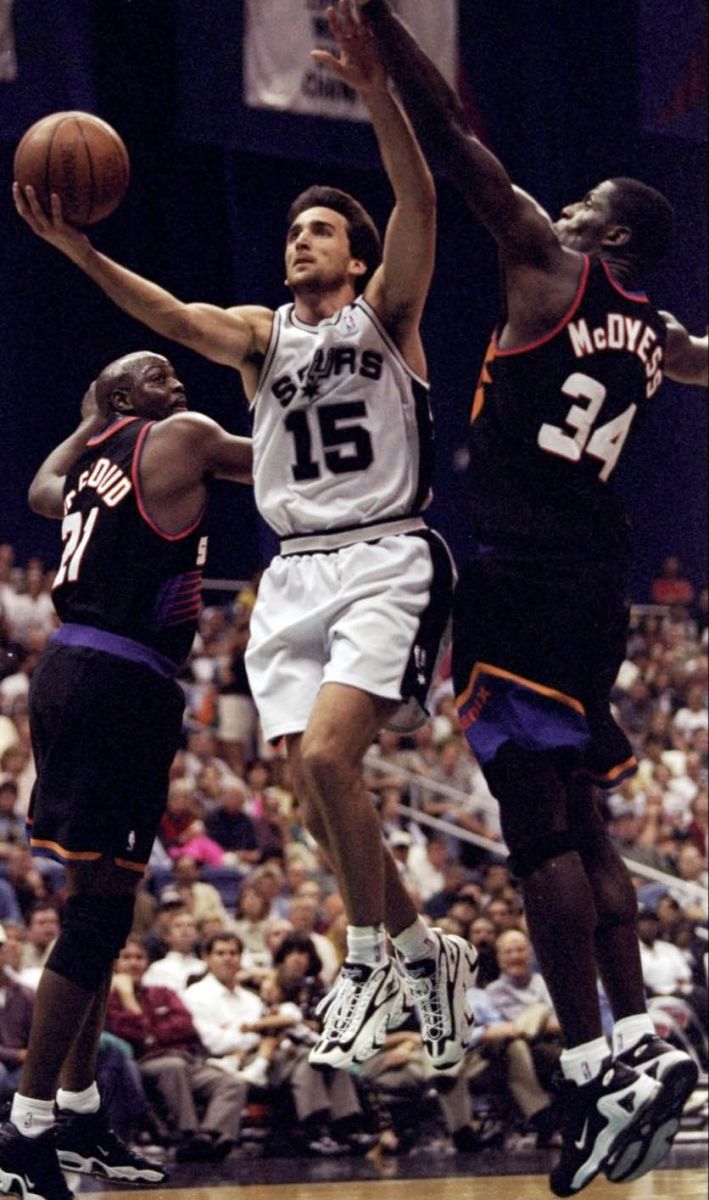 Antonio McDyess -- Nike Air Max Battle Force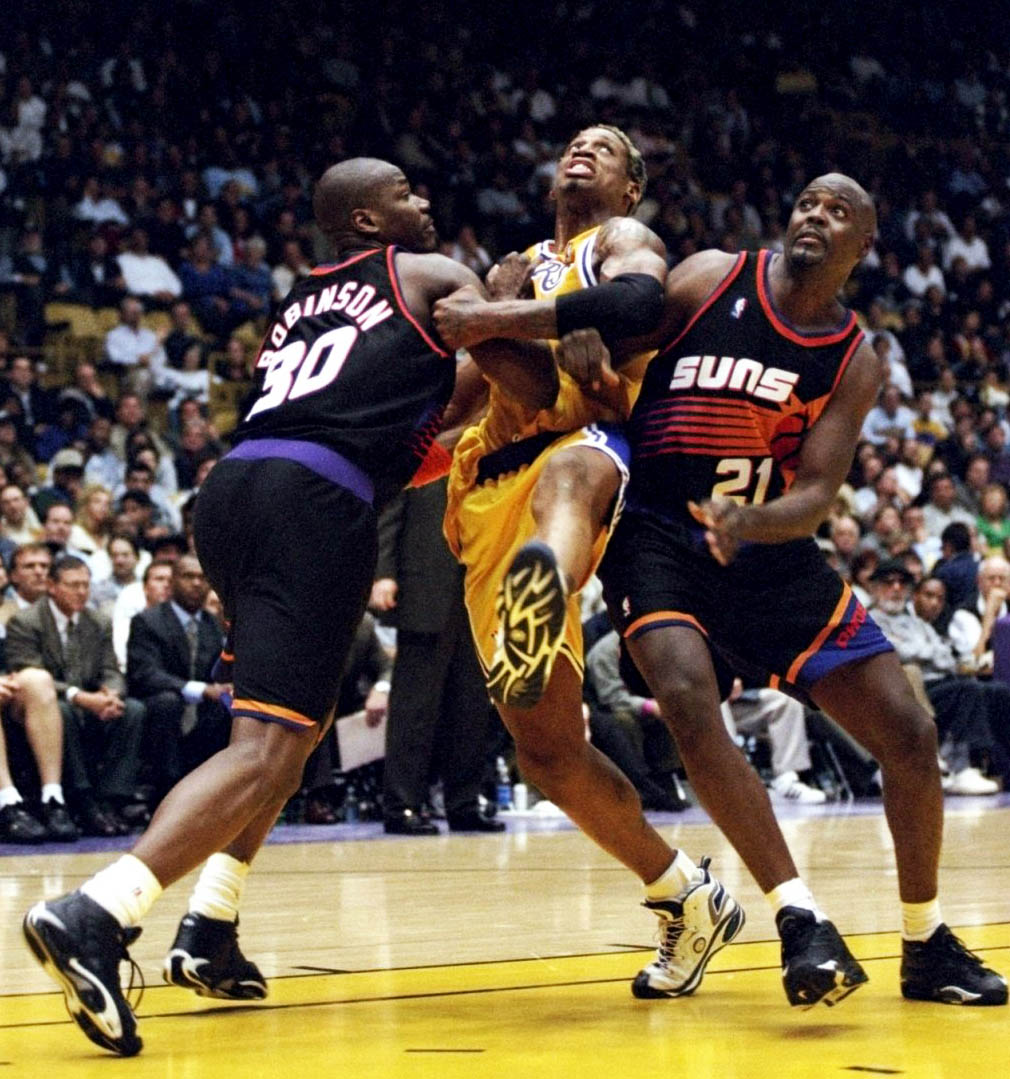 Cliff Robinson and George McCloud -- Nike Air Holistic Uptempo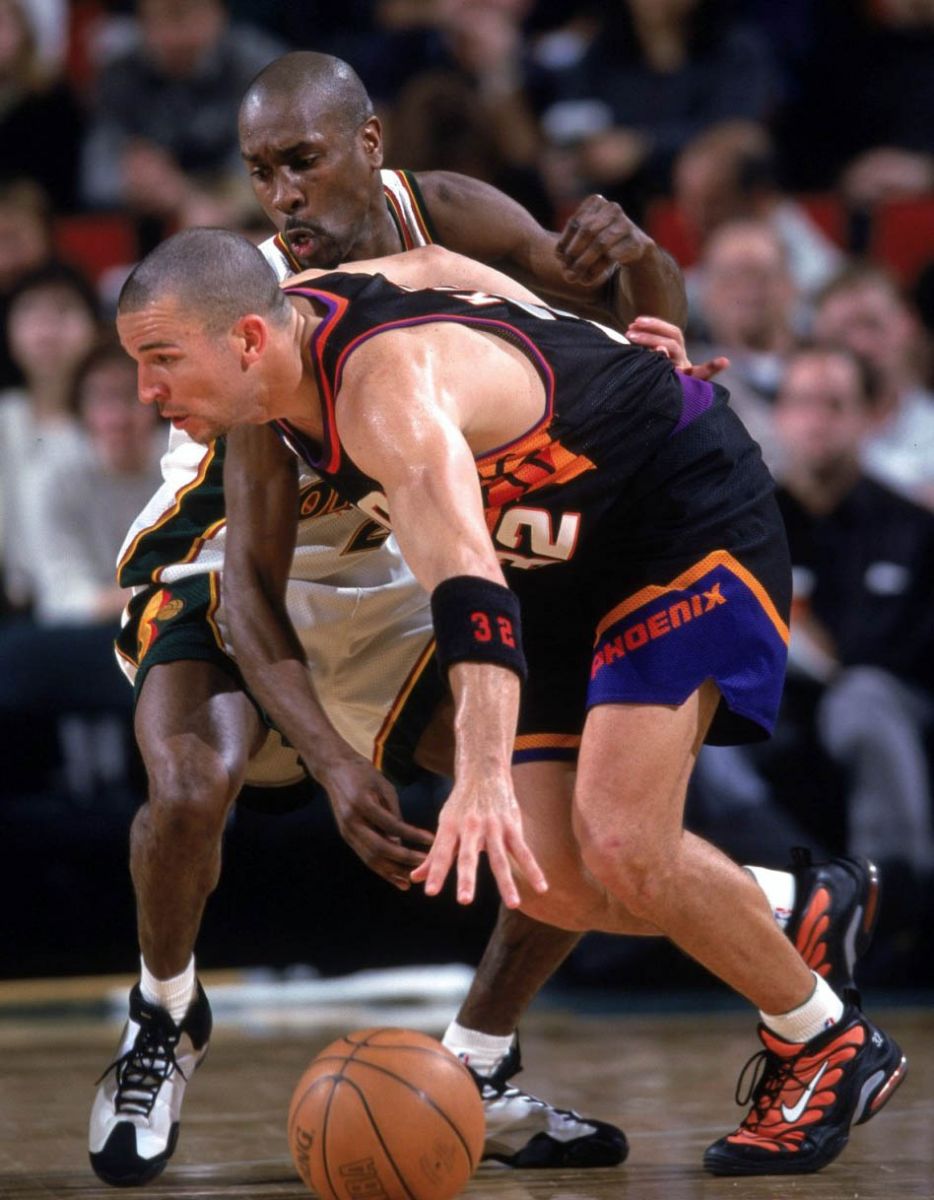 Jason Kidd -- Nike Air Flight Determination PE
Penny Hardaway -- Nike Air Flight Determination