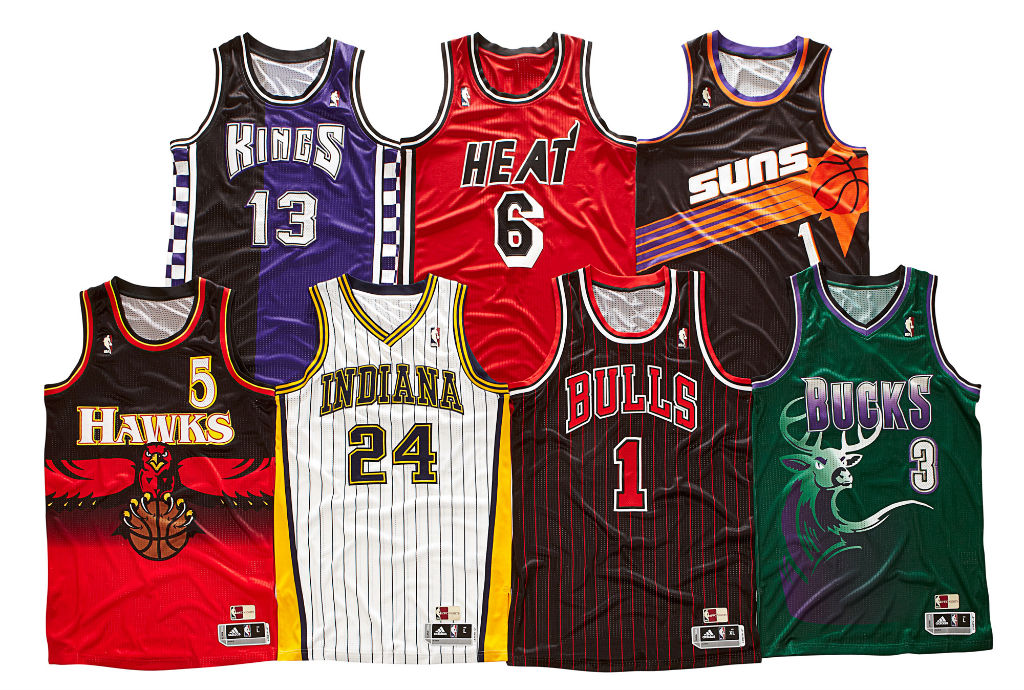 words // Zack Schlemmer
We continue our trip back to the 90's this week to check out the best shoes worn with the original versions of this month's NBA Hardwood Classics uniforms by adidas with the pinstriped outfits of the Indiana Pacers. Along with the "Big Hawk" Atlanta Hawks uniforms, the Pacers pinstripes are the only uniform from this year's Hardwood Classics throwbacks that were not worn only as a road alternate uniform. The Pacers wore this pinstripe design for both home and away colors from the 1997-98 season all the way up until they got their current look in 2006.
From a trip to the NBA Finals in 2000 to the infamous Malice at the Palace in 2004, the striped Pacers unis saw plenty of action in their days and were worn by Pacer greats like Reggie Miller, Rik Smits, Dale Davis and Jalen Rose. Along the way came plenty of great shoes including Reggie Miller's various Air Jordans, Travis Best's Nike Air Flight Persistence, and even a sighting of Brad Miller in the Air Jordan VII(!).
Check out all of the best Pinstriped-Pacers shoes below, and let us know your favorites of the group. We apologize in advance for no pictures of Fred Hoiberg and Zan Tabak.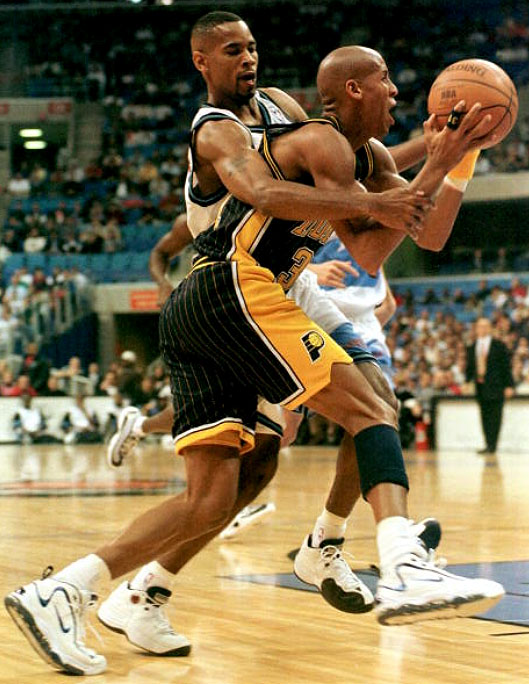 Reggie Miller -- Nike Air Total Max Uptempo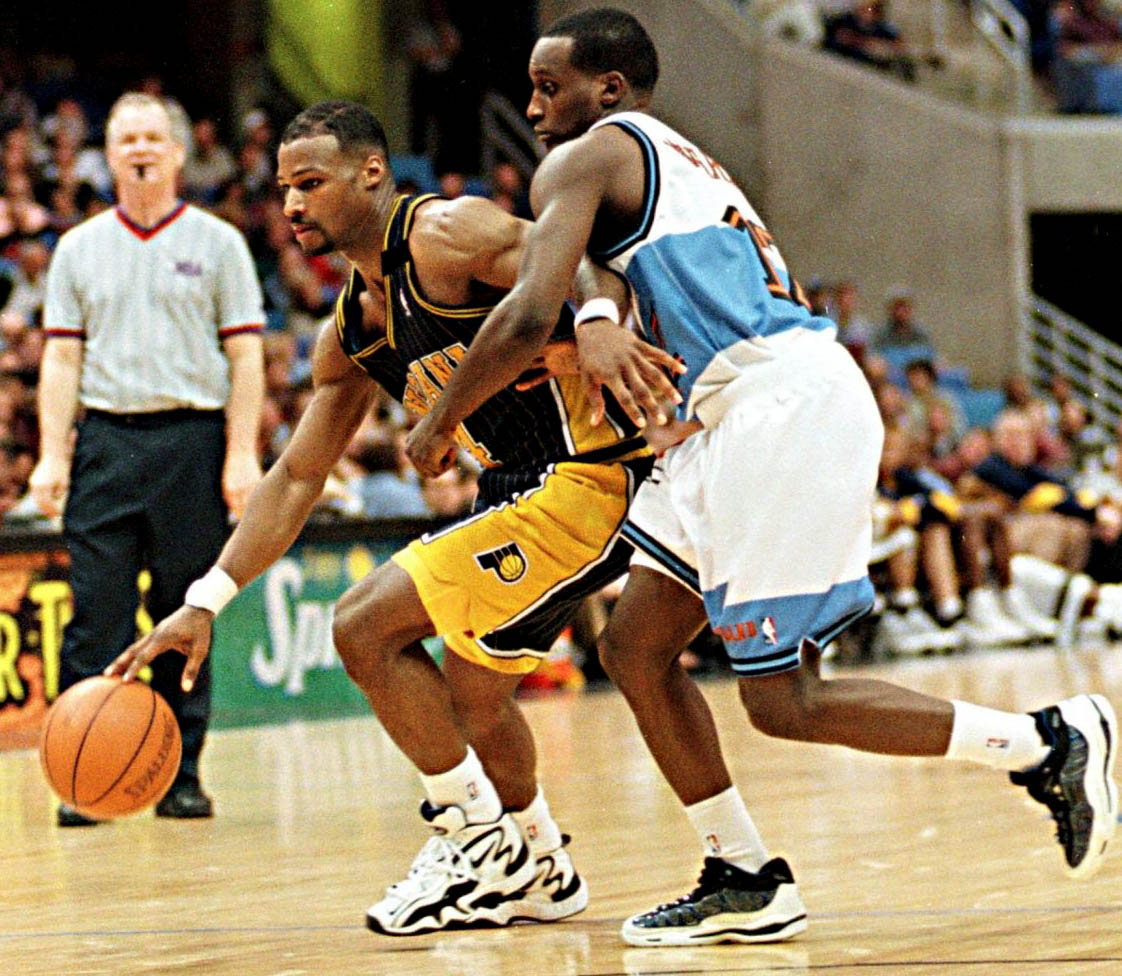 Travis Best -- Nike Air Winged Flight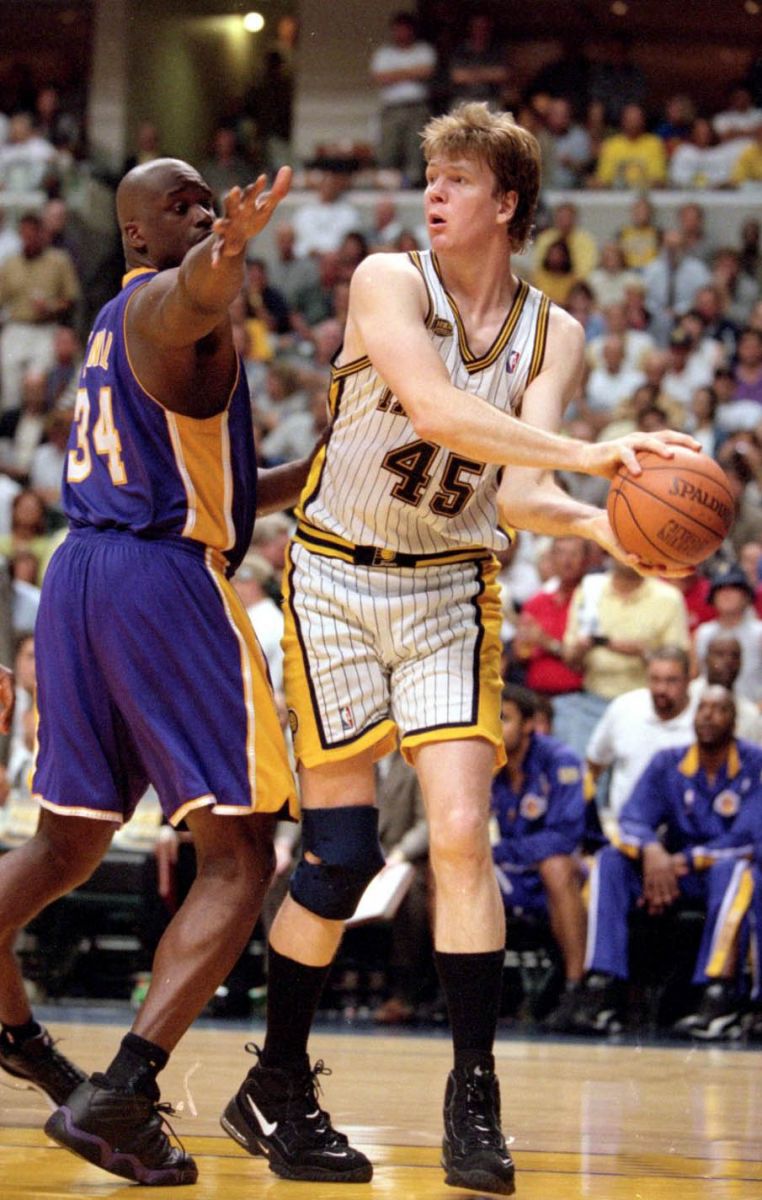 Rik Smits -- Nike Air Adjust Force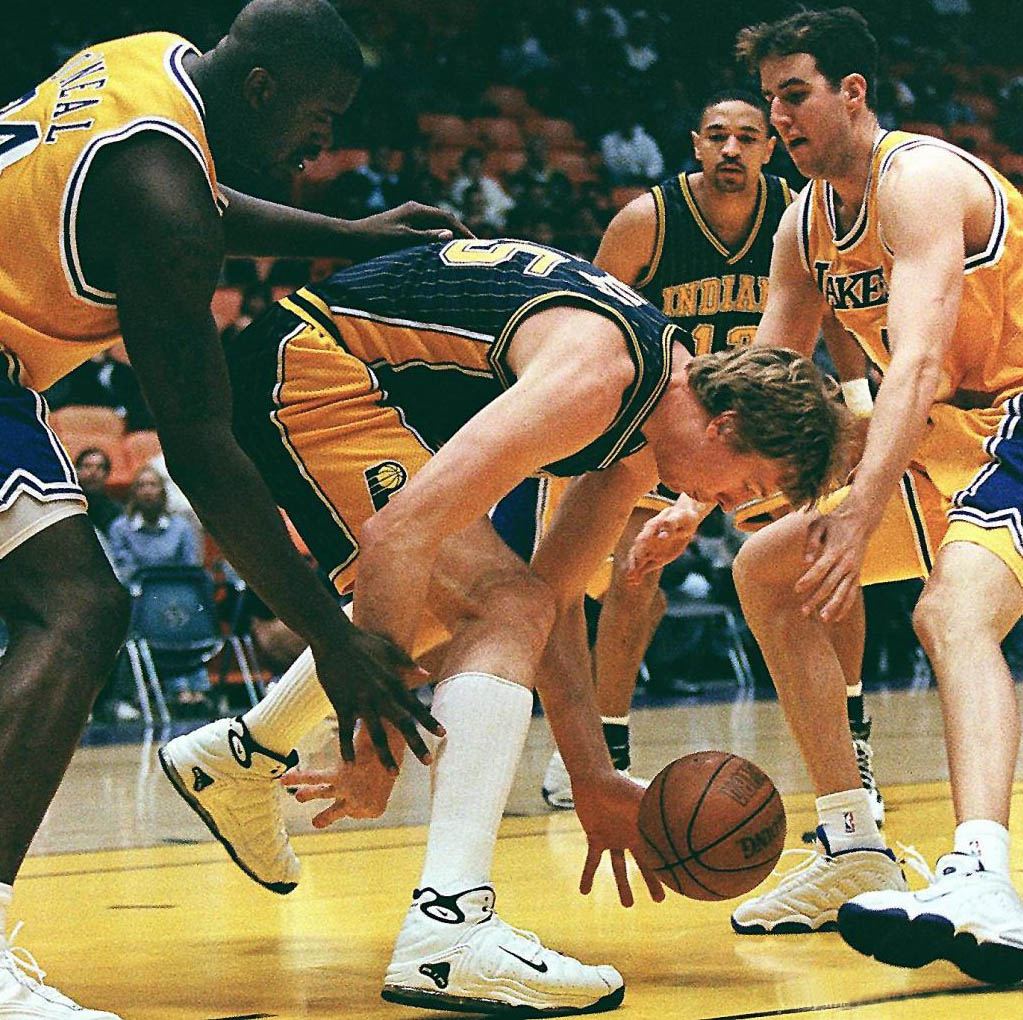 Rik Smits -- Nike Air Max Battle Force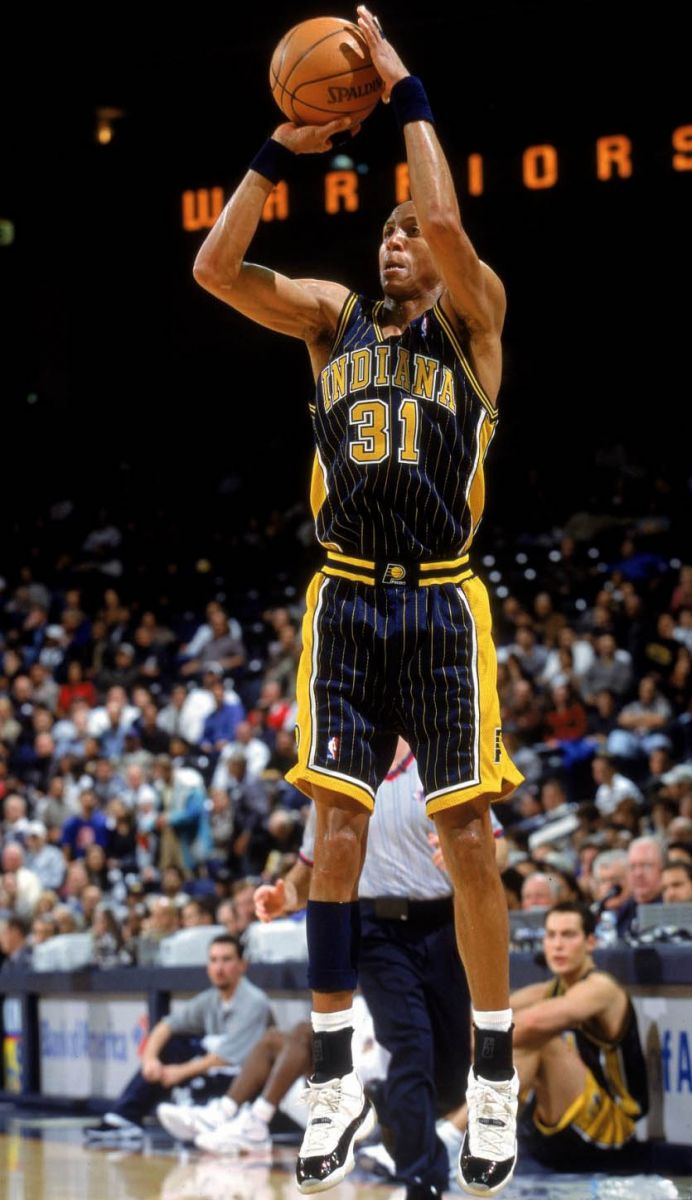 Reggie Miller -- Air Jordan XI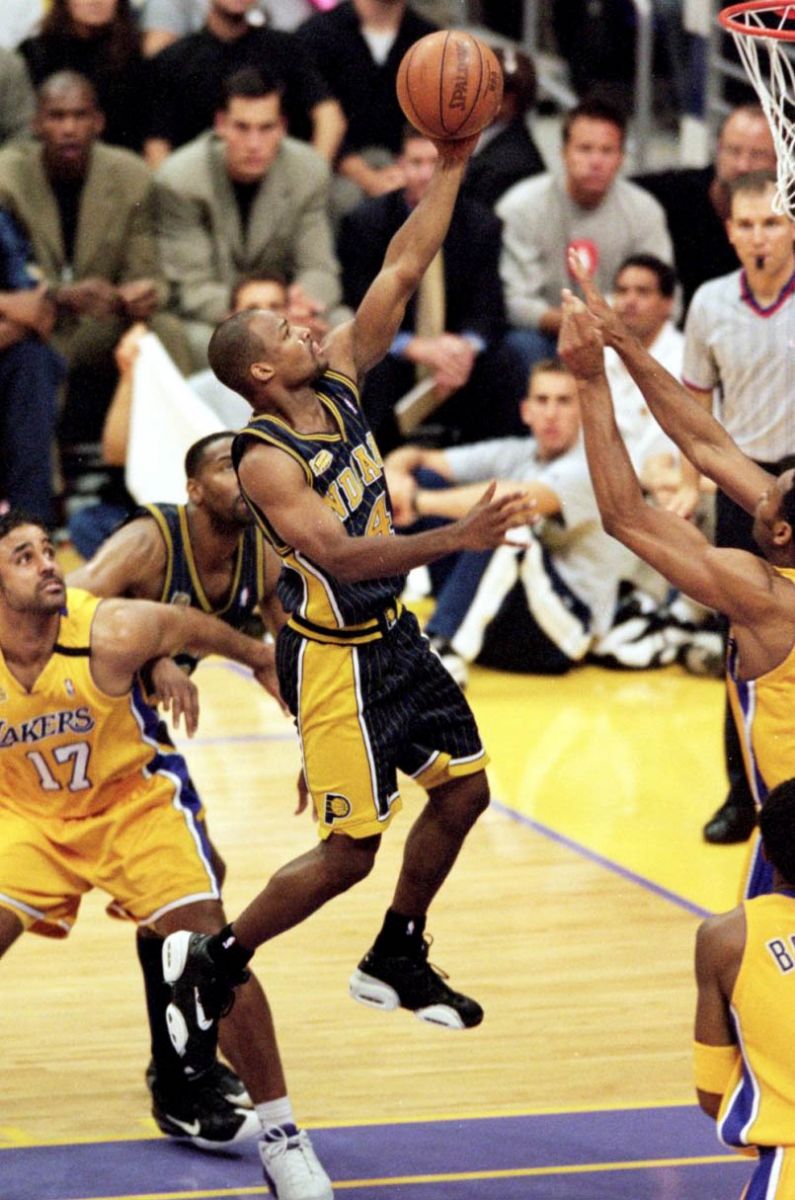 Travis Best -- Nike Air Flight Persistence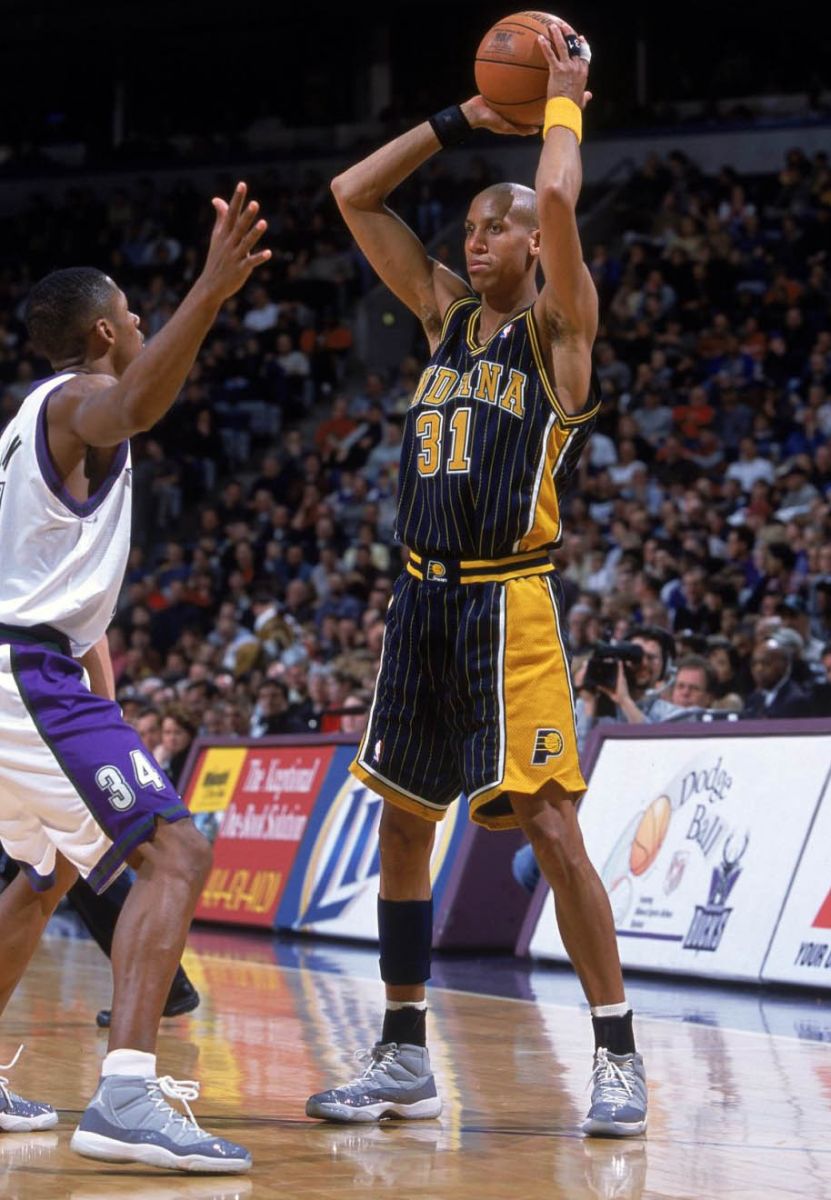 Reggie Miller -- Air Jordan XI
Jermaine O'Neal -- Air Jordan XI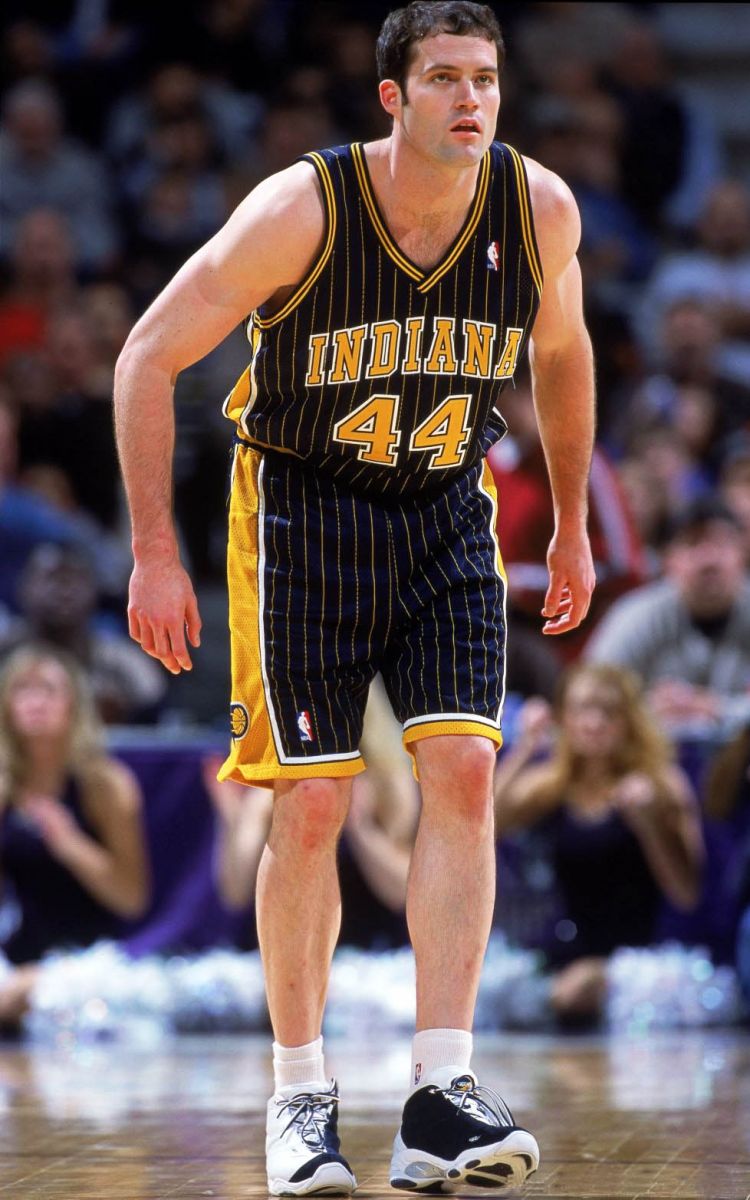 Austin Croshere -- AND1 Tai Chi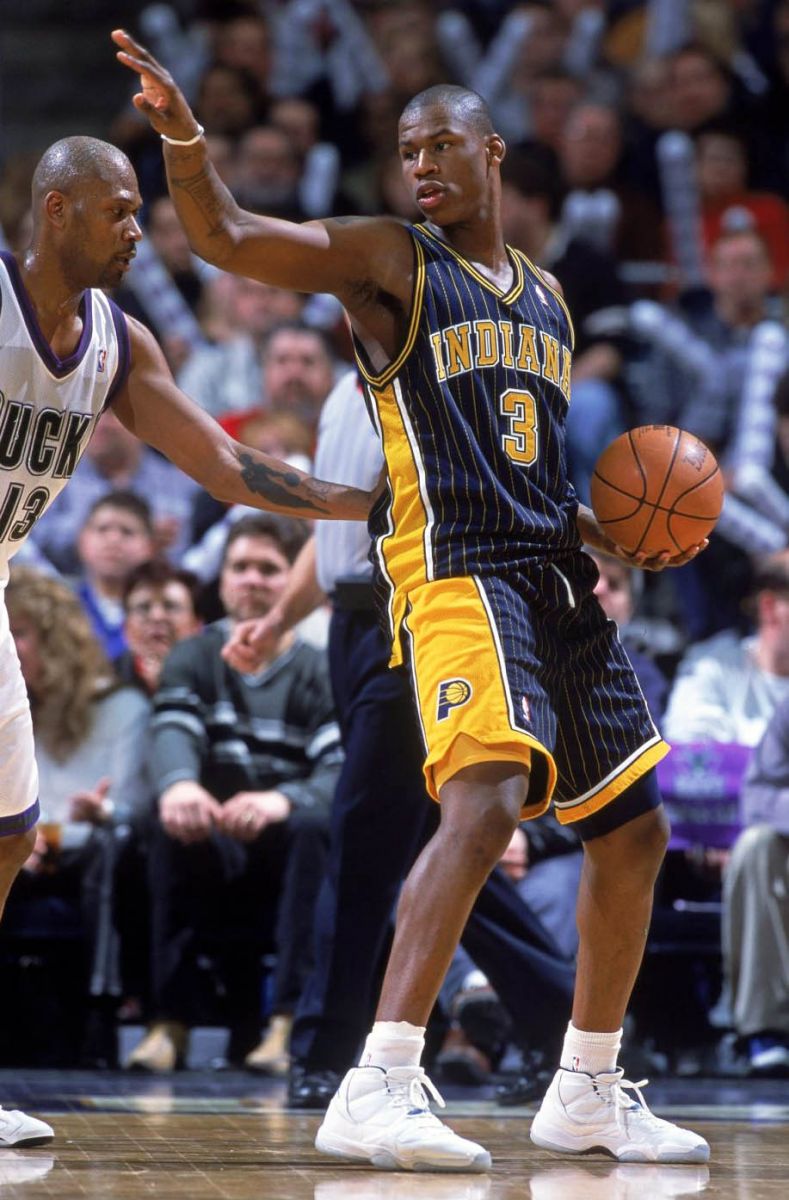 Al Harrington -- Air Jordan XI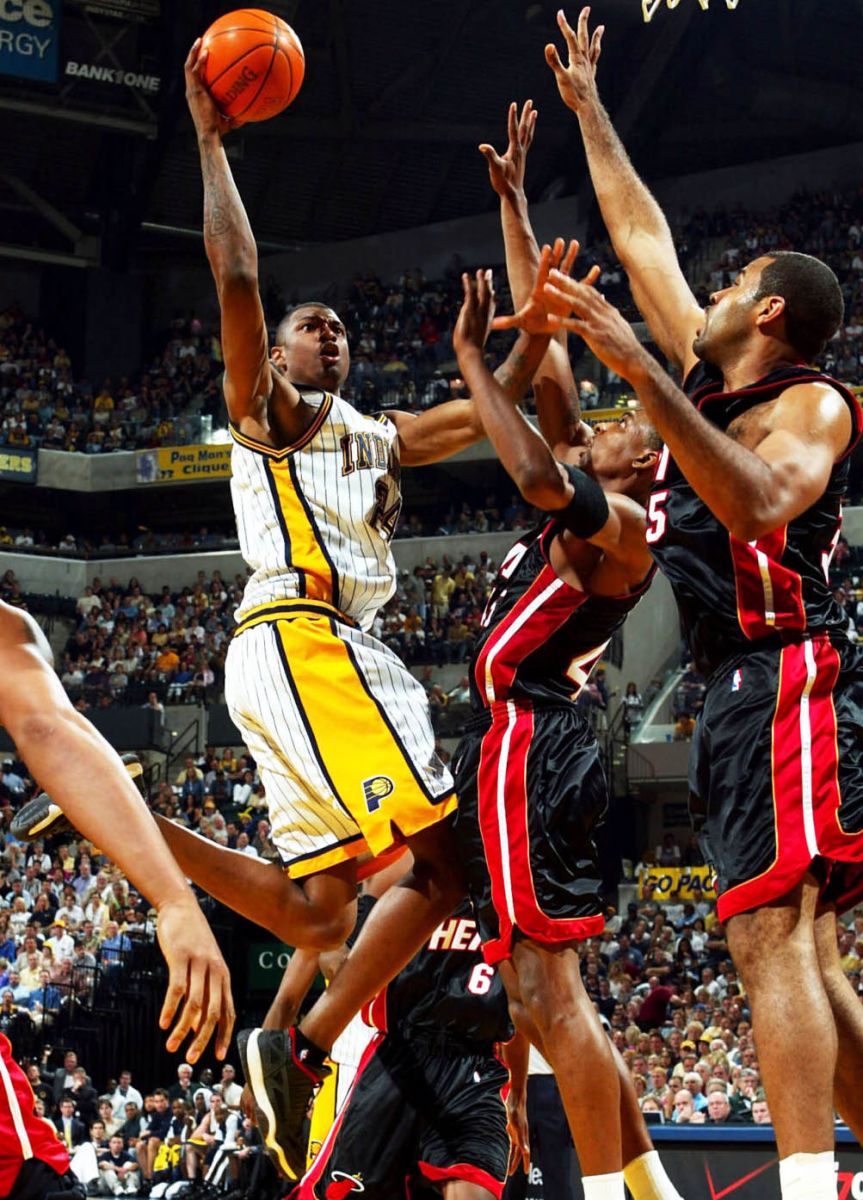 Johnathan Bender -- Air Jordan XI Low IE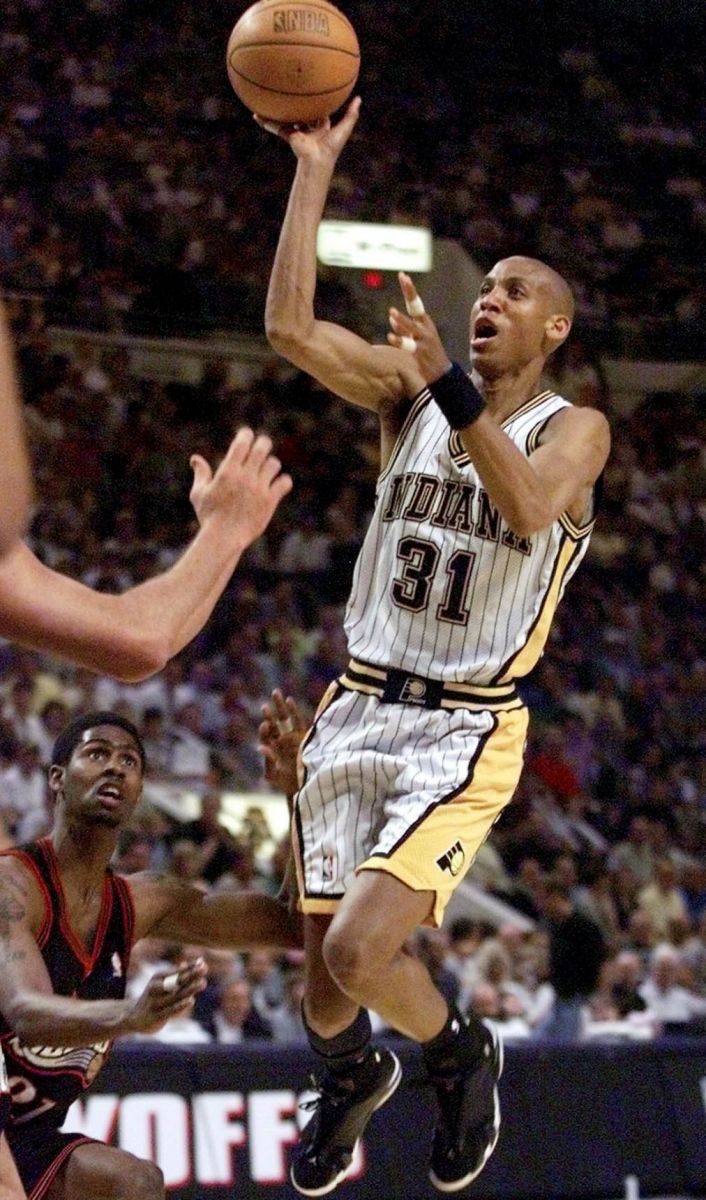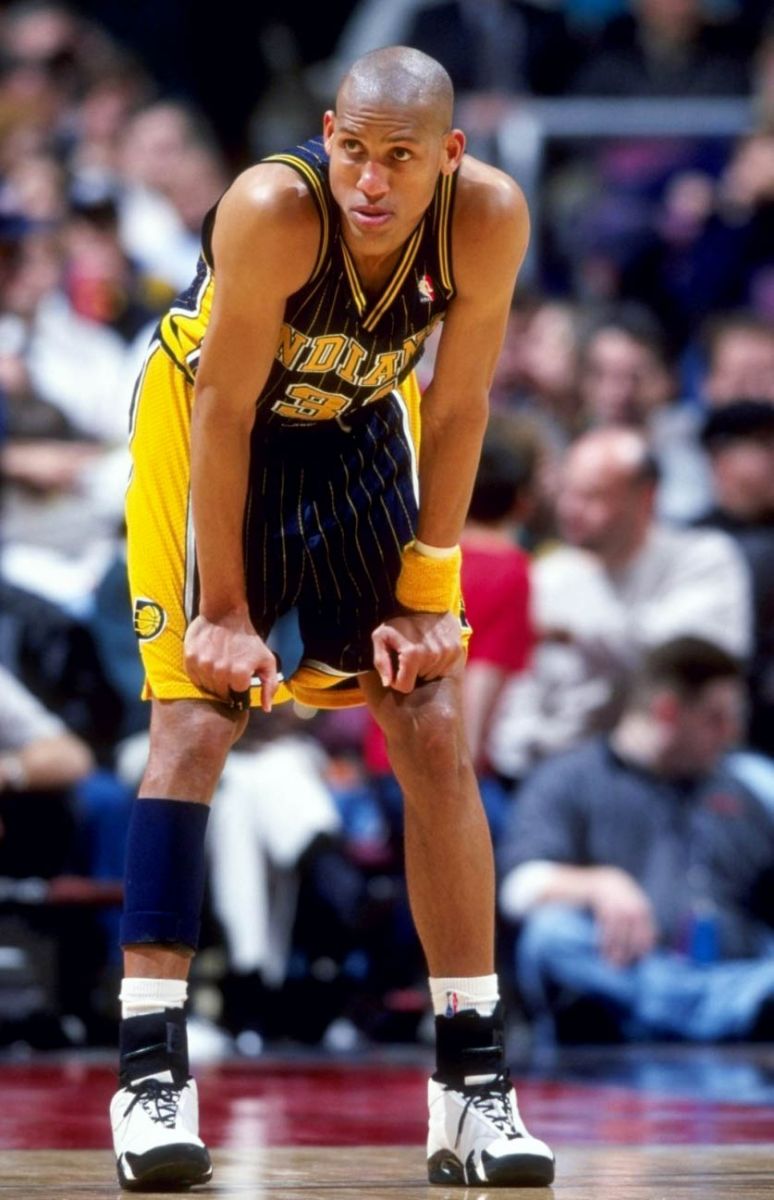 Reggie Miller -- Air Jordan XIV PE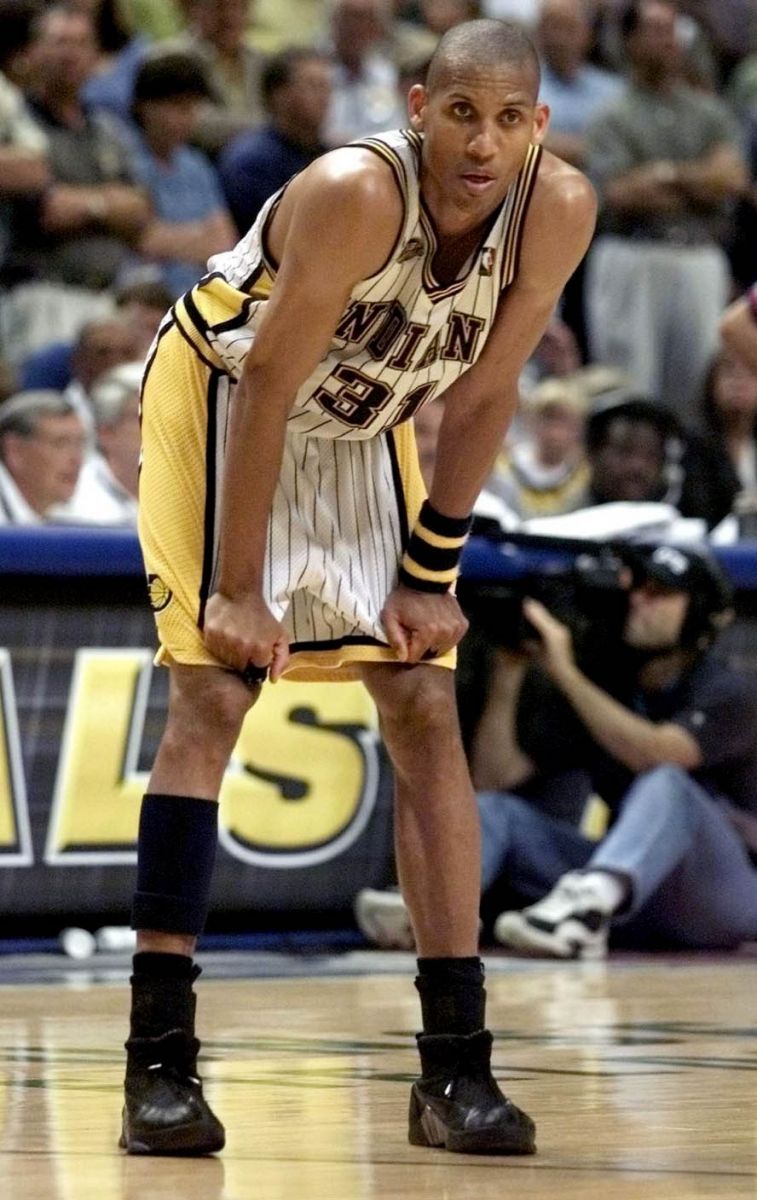 Reggie Miller -- Air Jordan XV PE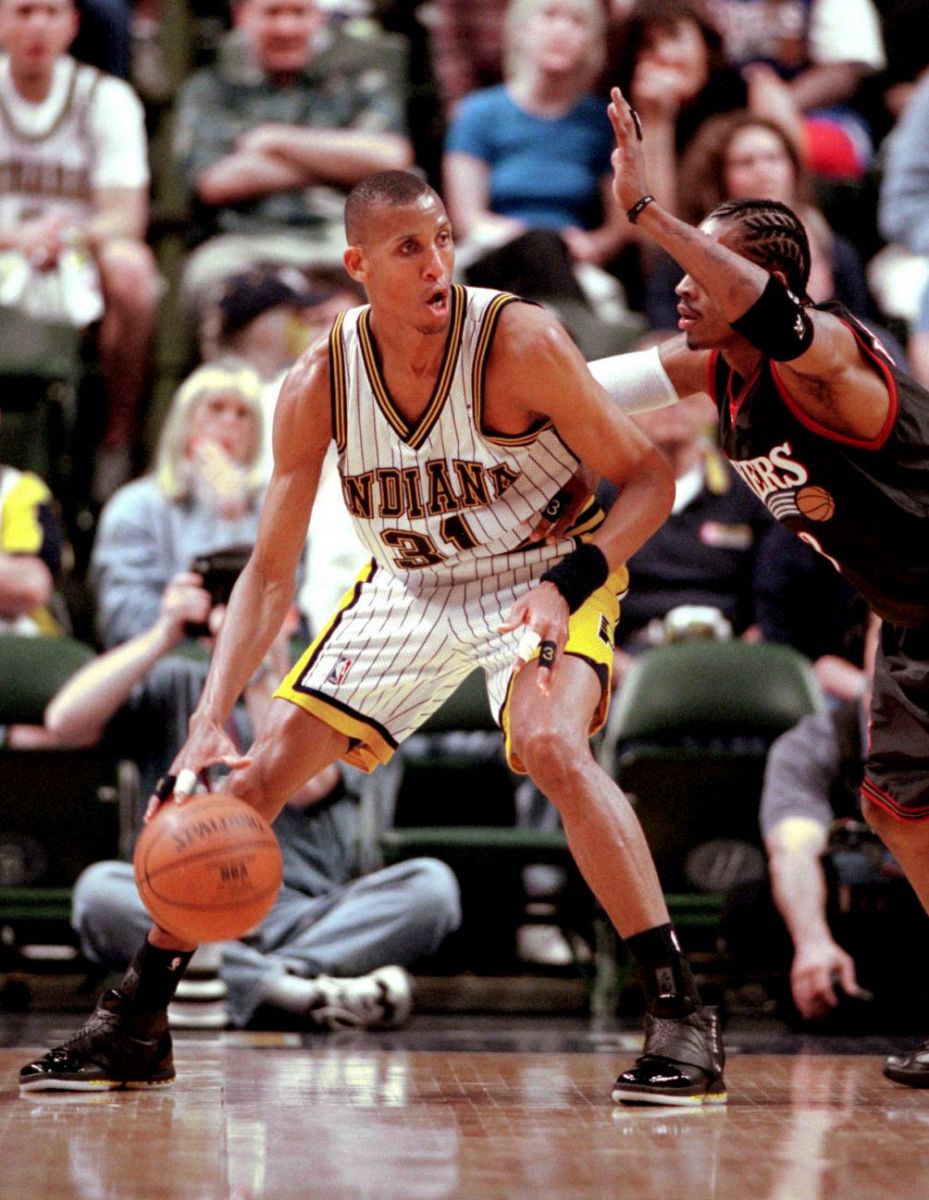 Reggie Miller -- Air Jordan XVI PE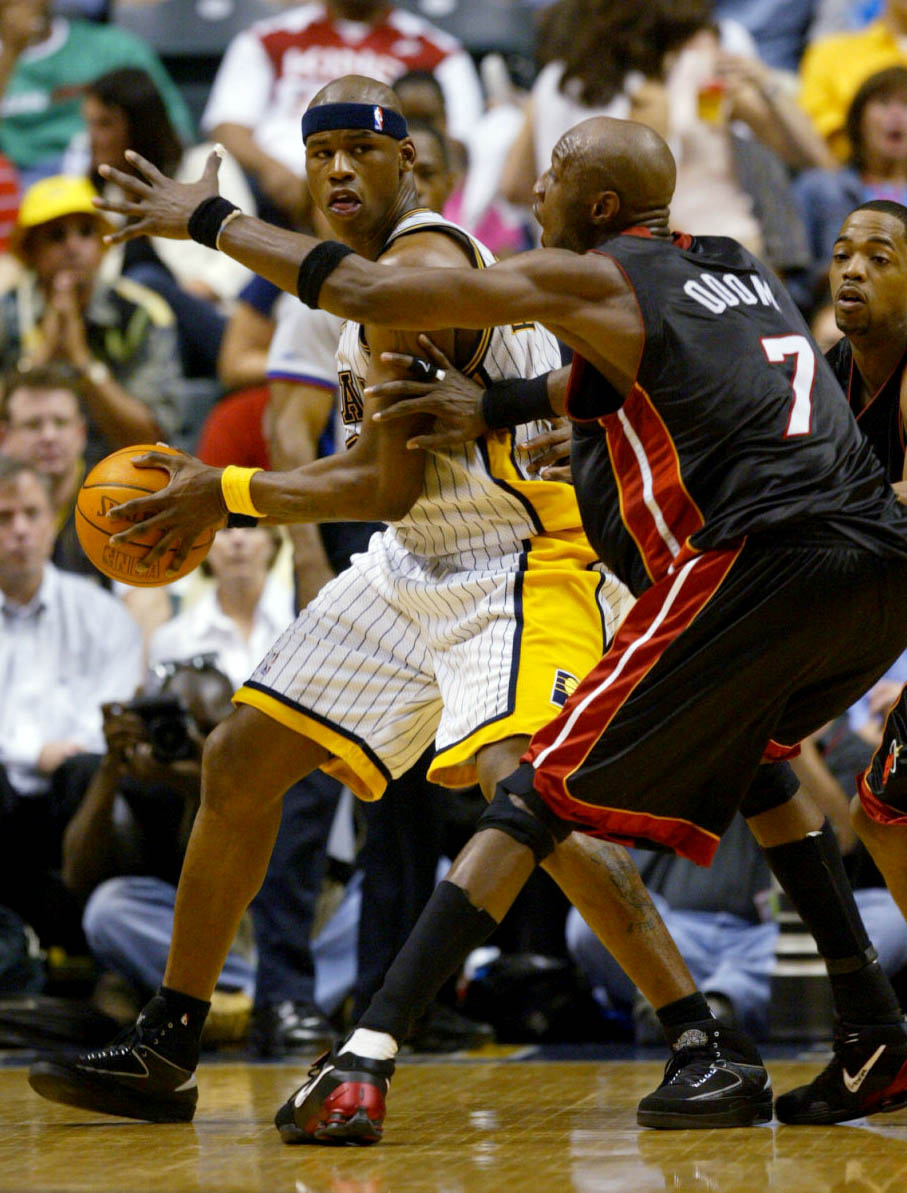 Al Harrington -- Air Jordan II Retro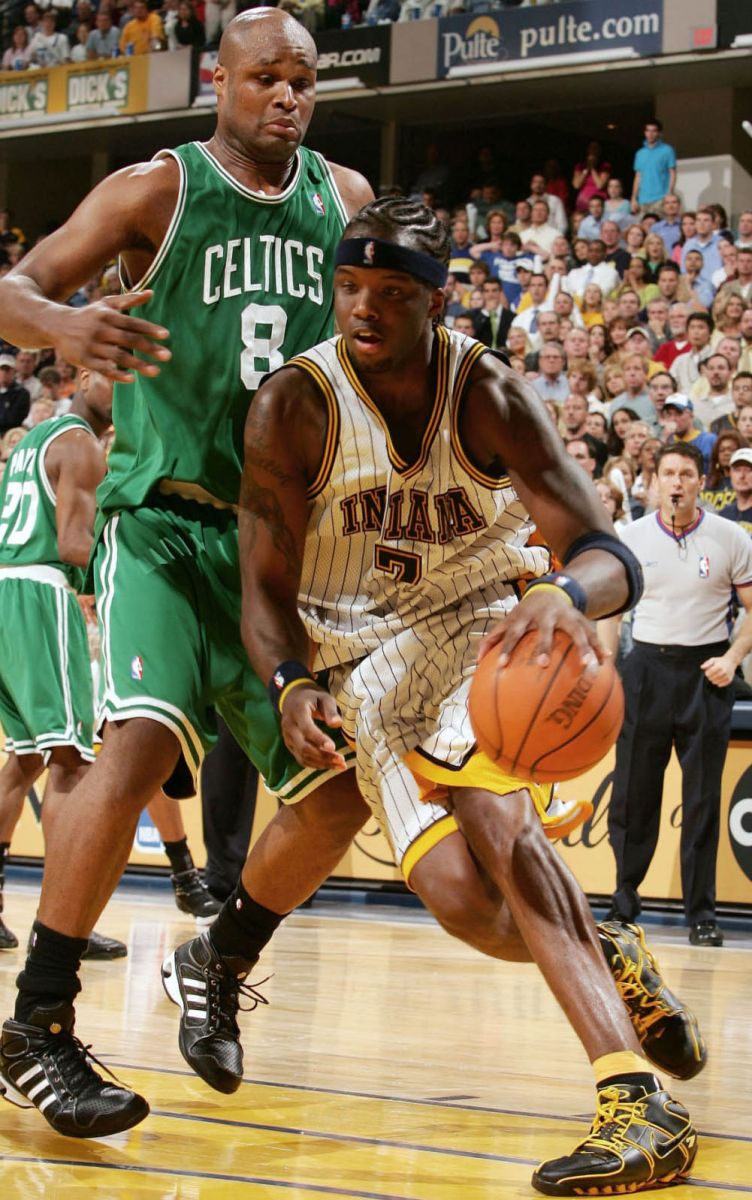 Jermaine O'Neal -- Nike Shox Bomber PE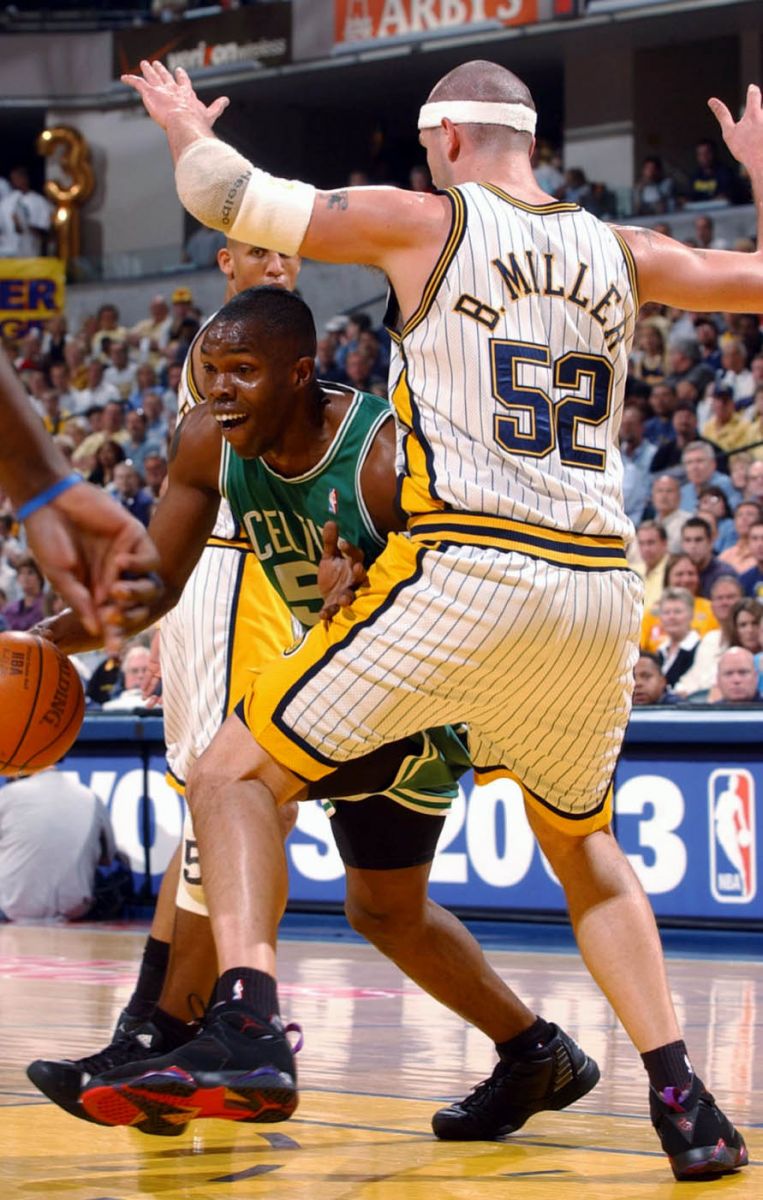 Brad Miller -- Air Jordan VII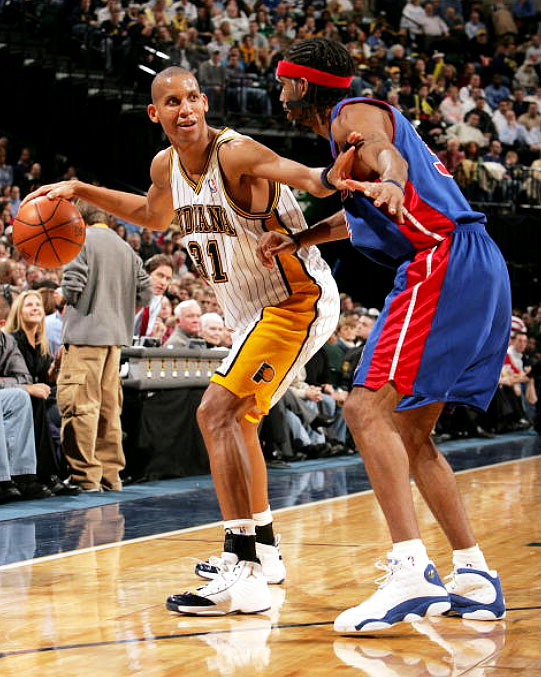 Reggie Miller -- Air Jordan XIX SE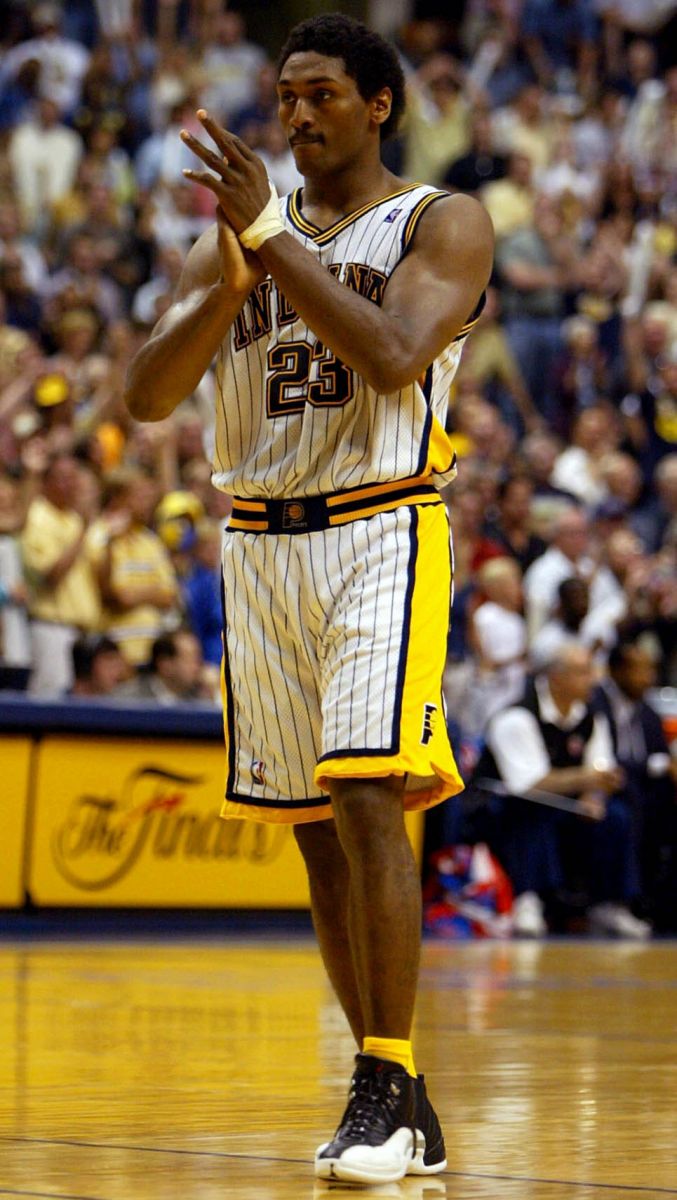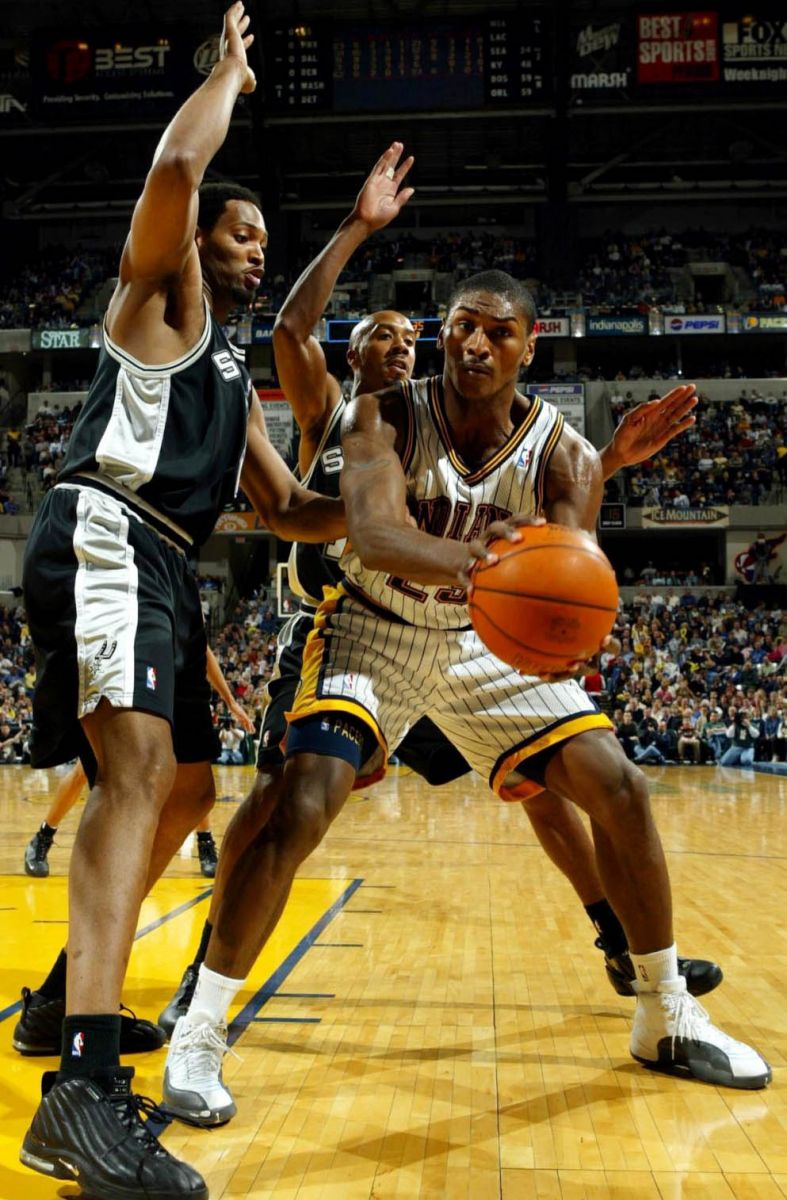 Ron Artest -- Air Jordan 12 Retro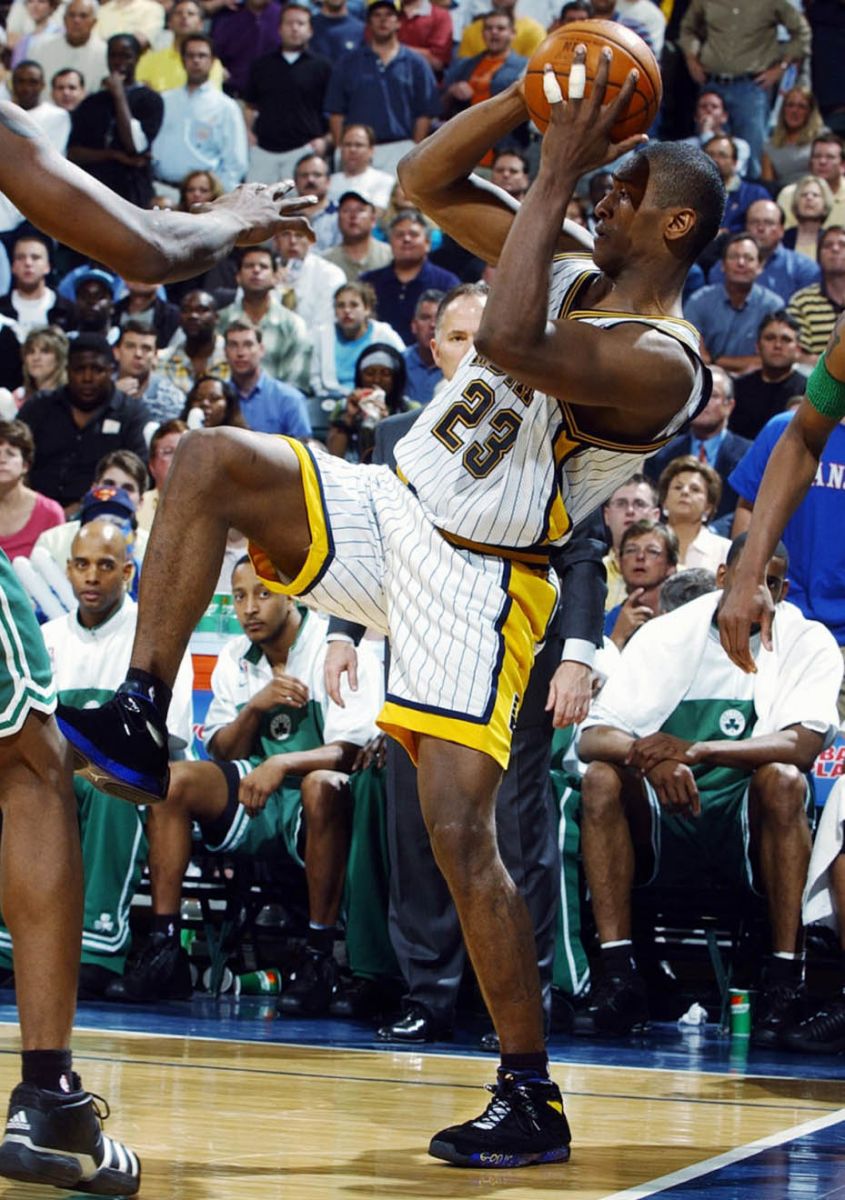 Ron Artest -- Air Jordan XVIII