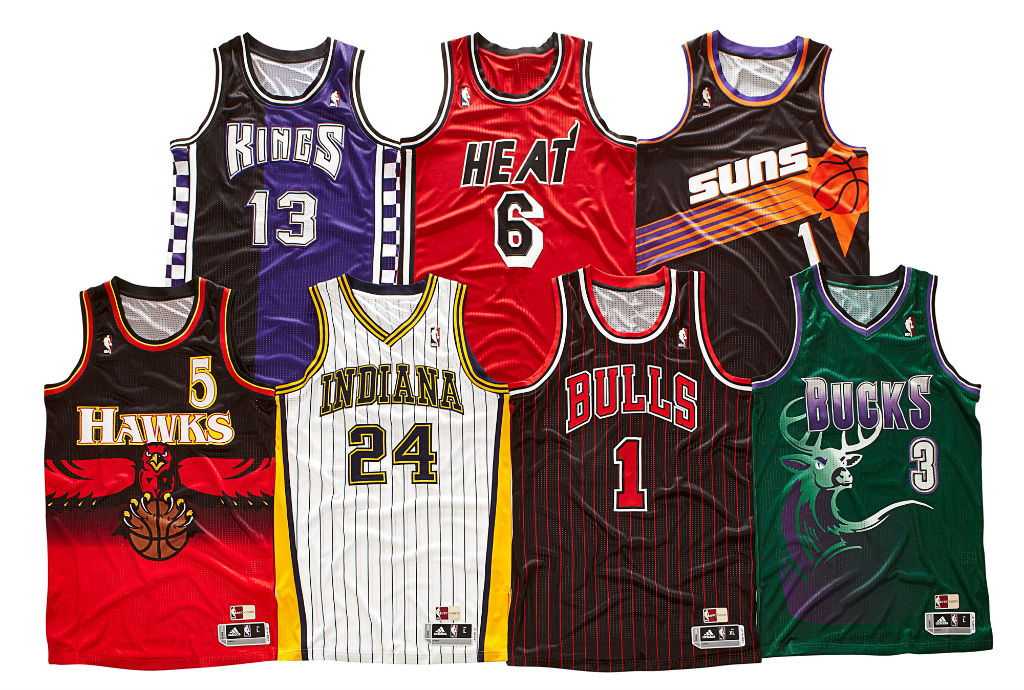 words // Zack Schlemmer
The Hardwood Classics special edition Flashback series concludes today with a look at the best shoes worn with the original Chicago Bulls black pinstripe uniforms. You've seen the other six original teams represented by this year's NBA Hardwood Classics throwback uniforms by adidas already, and we saved the best team for last (in most of your opinions, at least) with the mid-90's Chicago Bulls in their pinstriped black outfits.
An all-time classic NBA uniform, the Bulls actually only wore the pinstripes for two seasons from 1995 to 1997 before switching to a different black road alternate jersey without the red stripes. The Bulls did, however, accomplish a lot in the two seasons they wore them: recording the best season record in NBA history with 72 wins and 10 losses in 95-96 and winning two championships. Were these stylish pinstripes worn periodically throughout those two seasons the secret lucky charm to their success?
Check out Bulls greats Michael Jordan, Scottie Pippen, Dennis Rodman, Toni Kukoc and more all wearing some of the best shoes to ever touch an NBA court like the Nike Air Wayup, Air Shake NDESTRUKT, and a couple of Air Jordans you may be familiar with below.
Steve Kerr -- Nike Air Go L.W.P.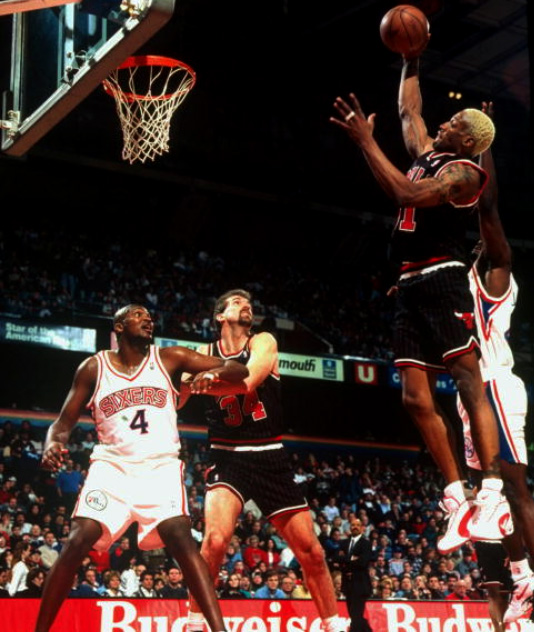 Dennis Rodman -- Nike Air Wayup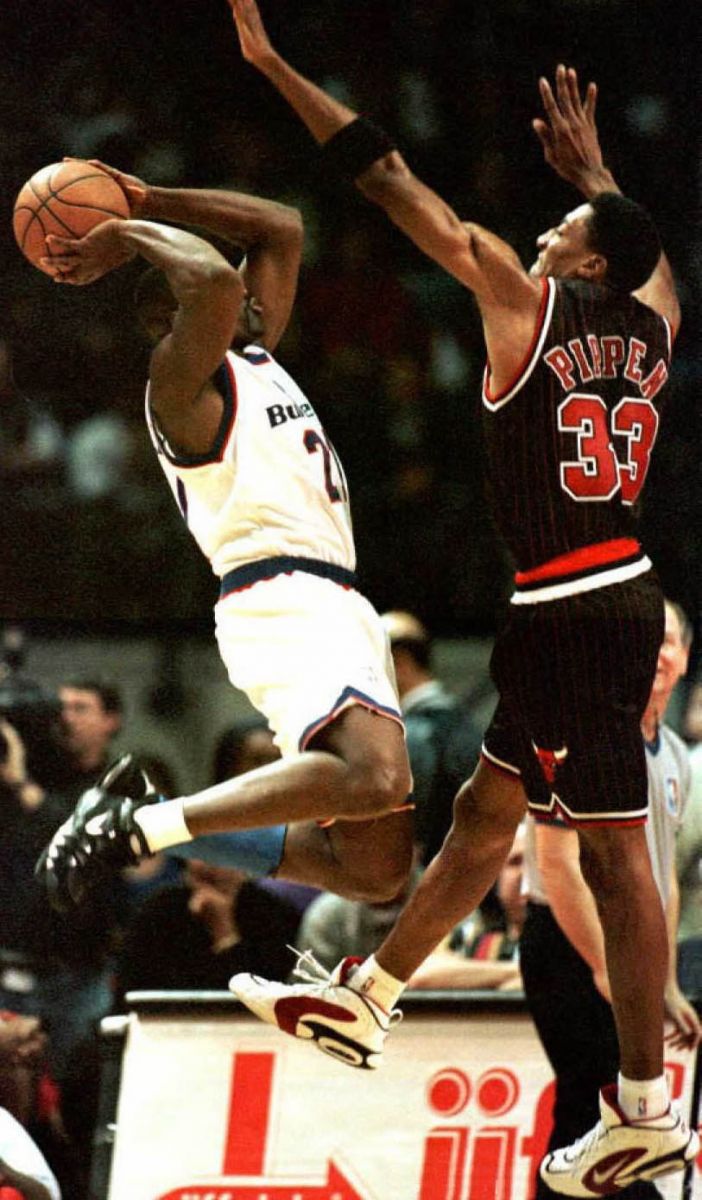 Scottie Pippen -- Nike Air Wayup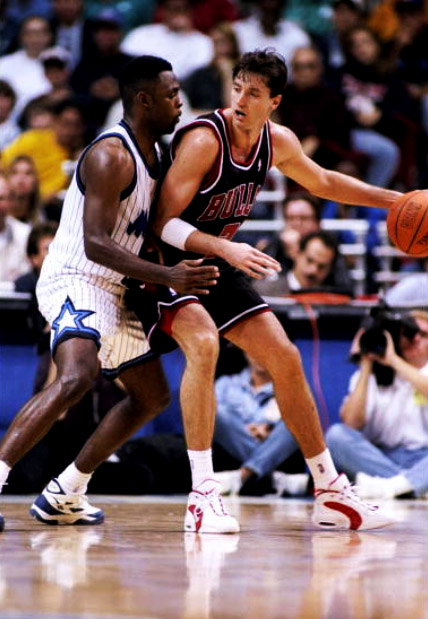 Toni Kukoc -- Nike Air Wayup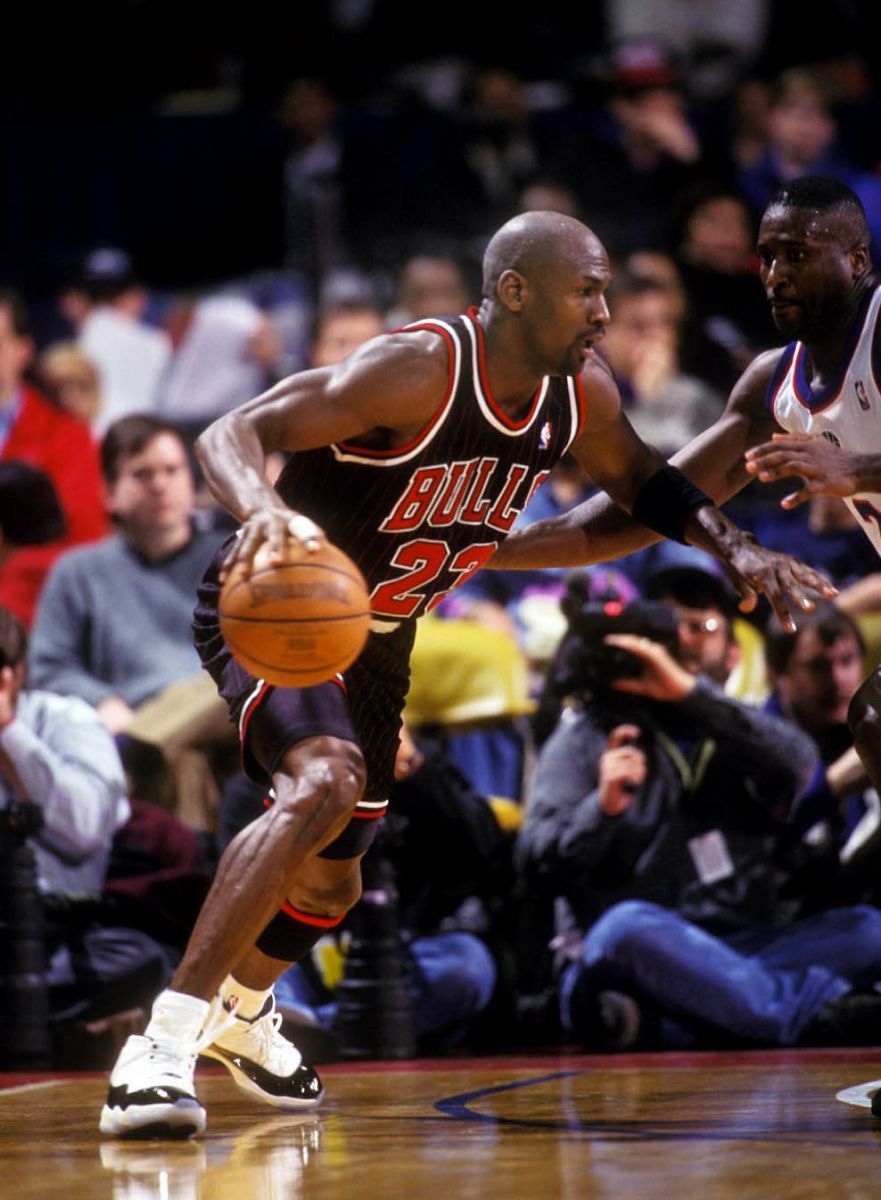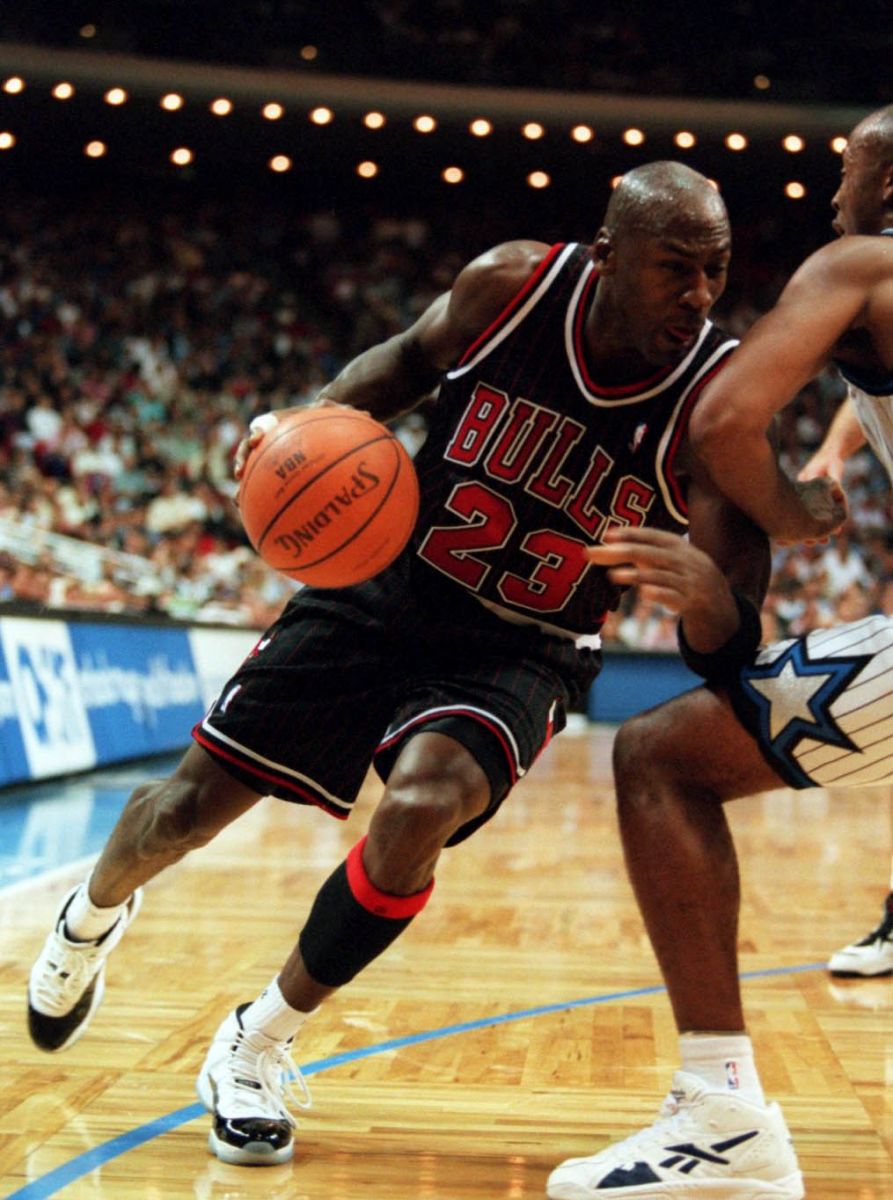 Michael Jordan - Air Jordan XI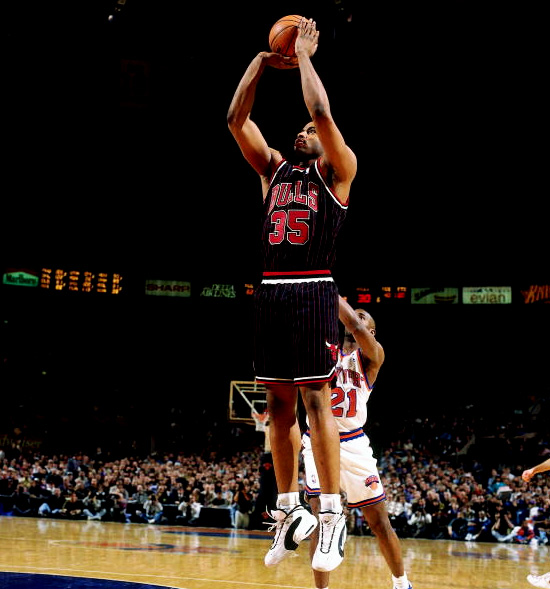 Jason Caffey -- Nike Air Wayup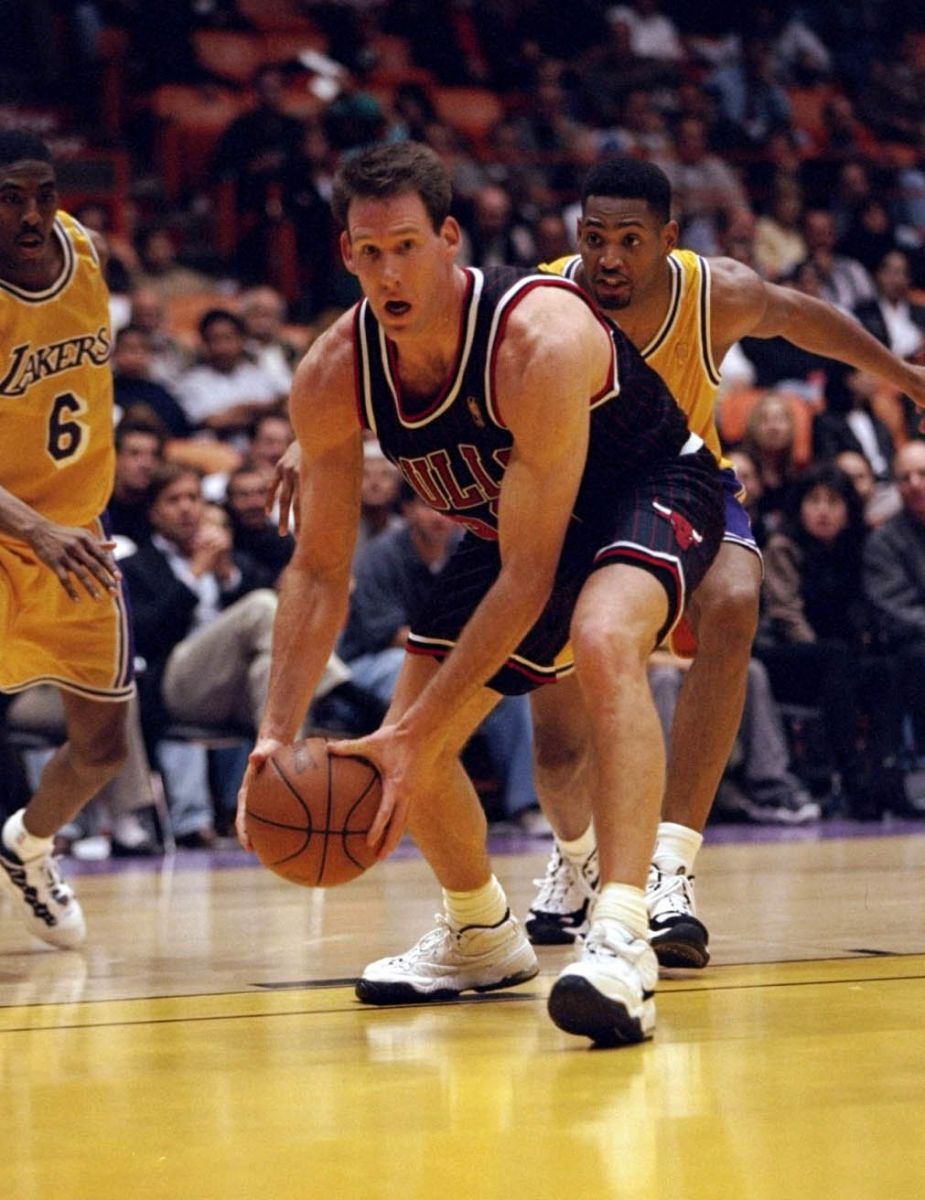 Jud Buechler -- Nike Air Adjust Force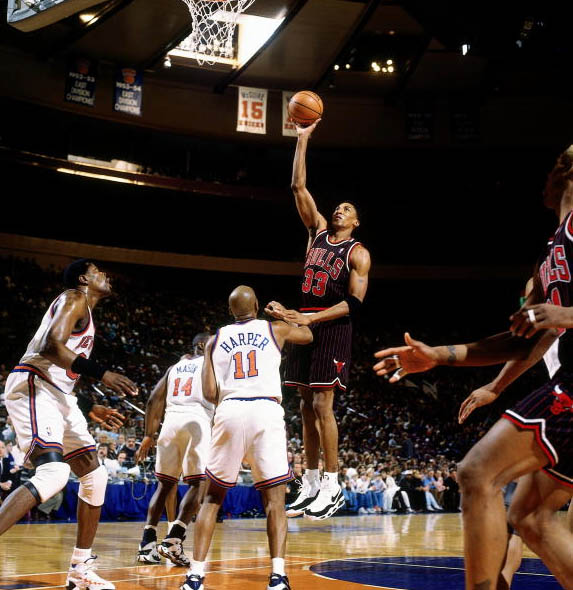 Scottie Pippen -- Nike Air Max Uptempo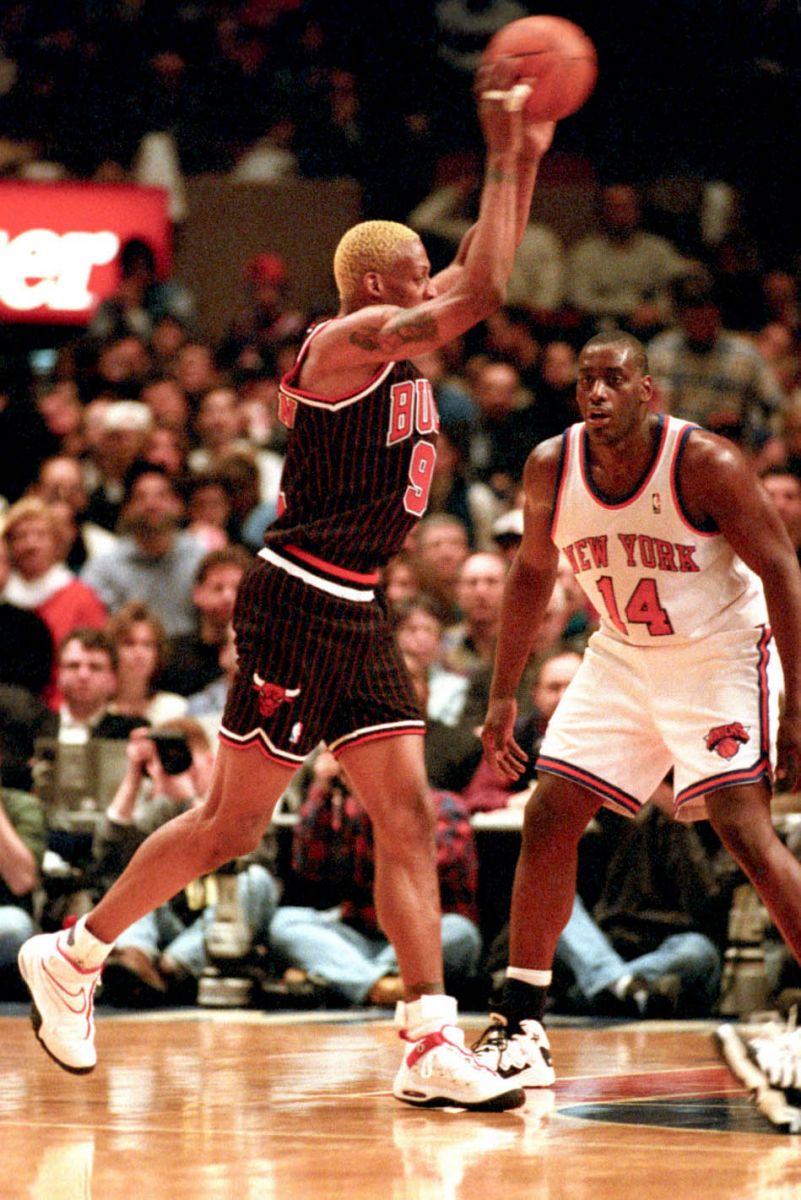 Dennis Rodman -- Nike Air Shake NDESTRUKT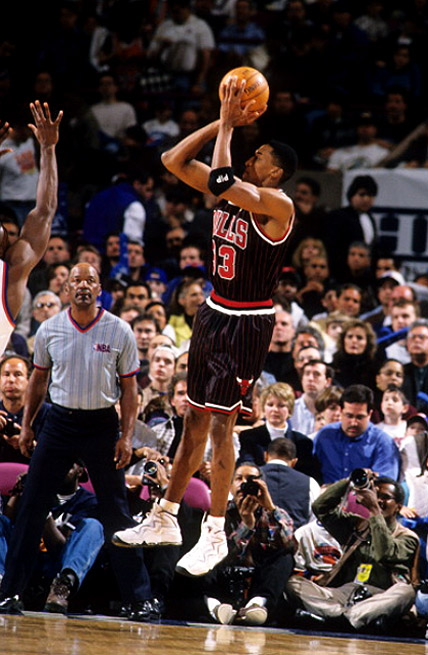 Scottie Pippen -- Nike Air Pippen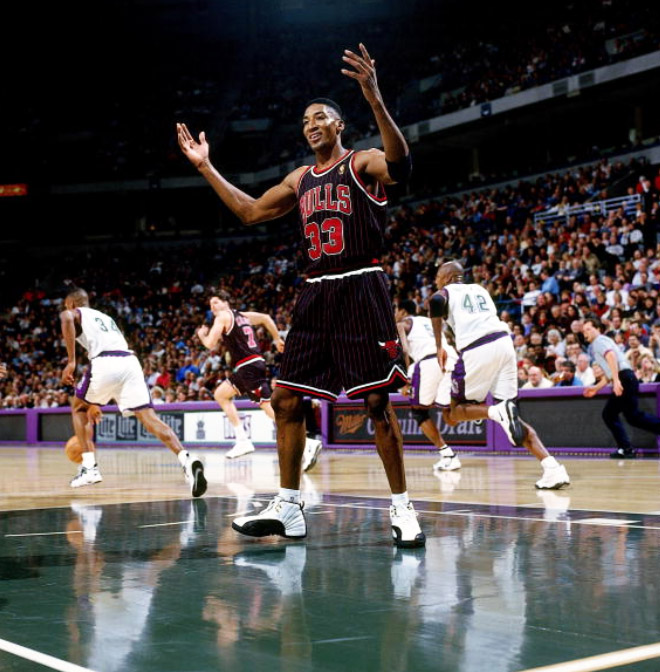 Scottie Pippen -- Air Jordan XII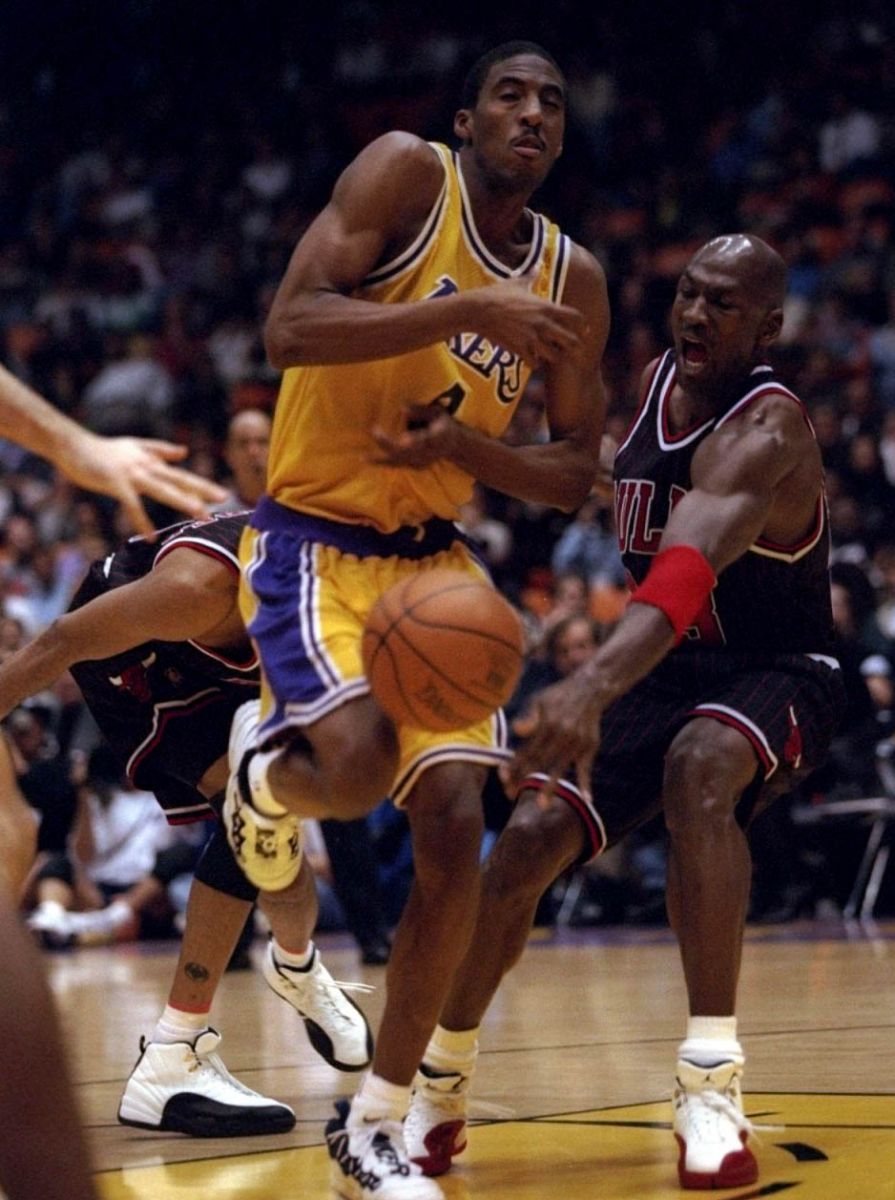 Ron Harper and Michael Jordan -- Air Jordan XII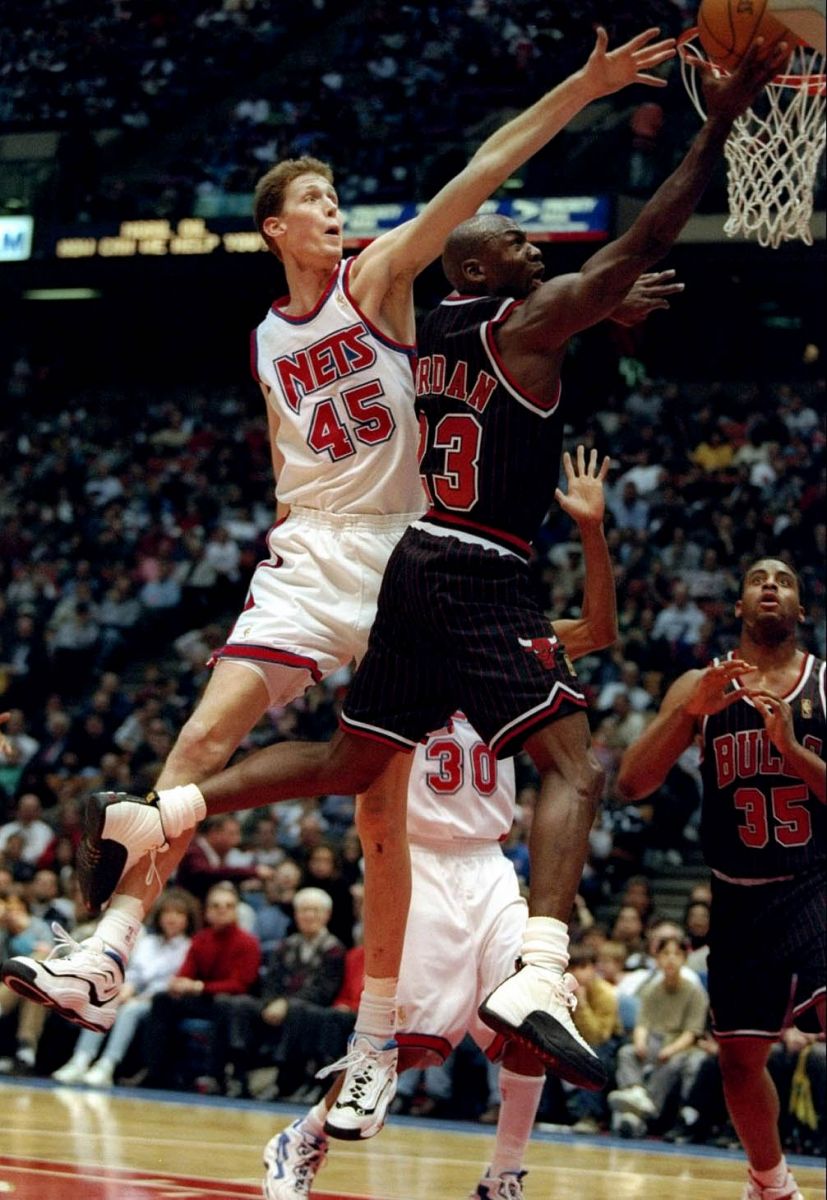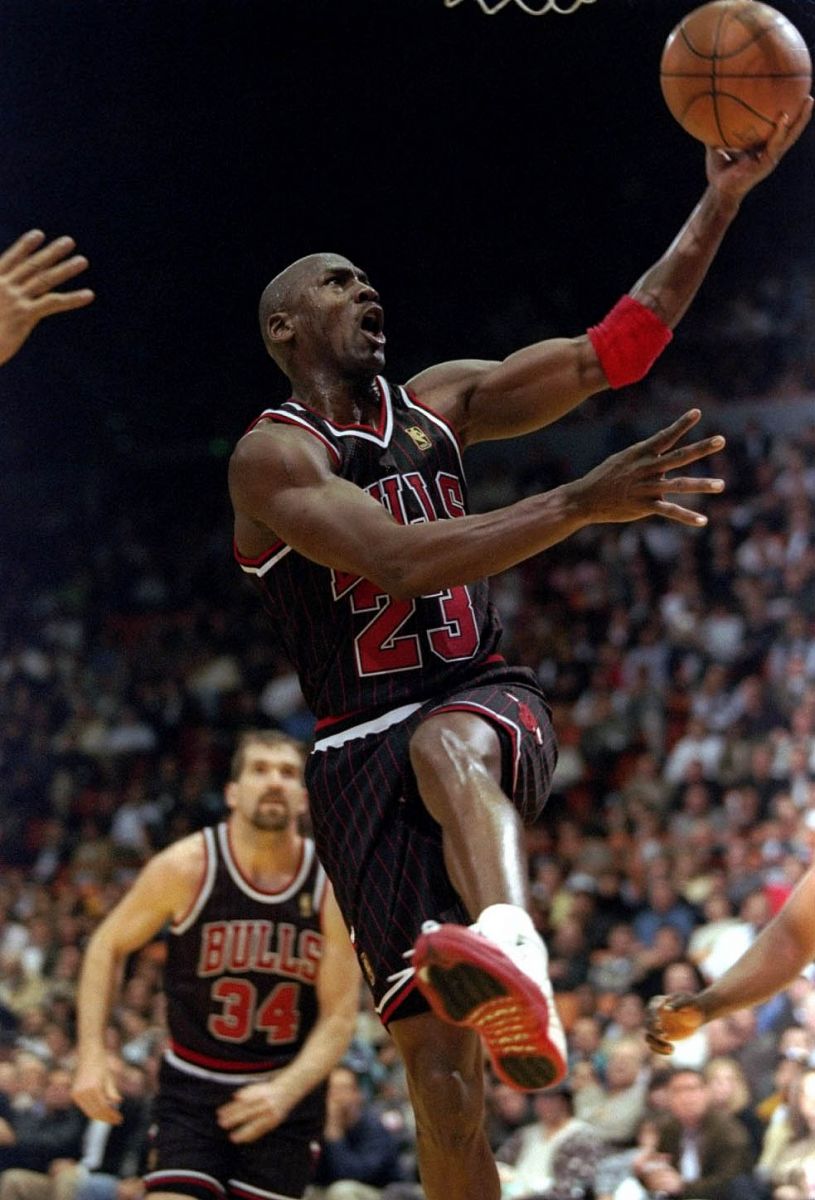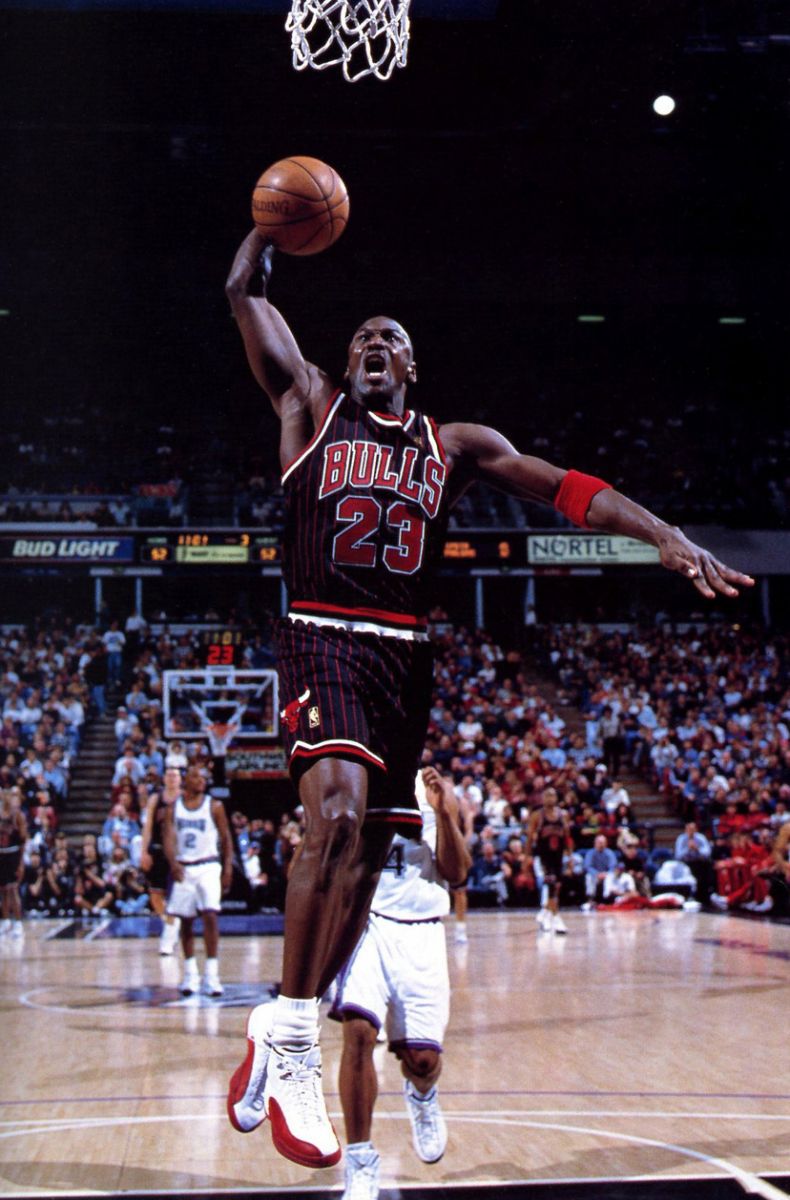 Michael Jordan -- Air Jordan XII