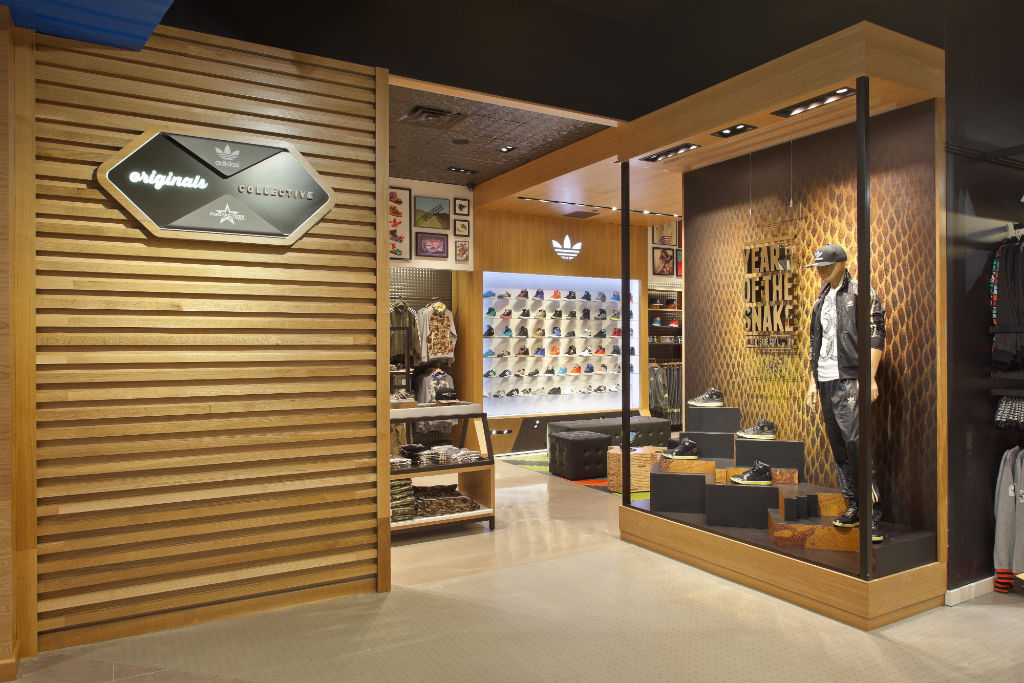 words // Brandon Richard
Today, adidas announced the opening of adidas Originals Collection by Footaction, a first-of-its-kind adidas Originals retail experience.
"adidas Originals Collective is a new retail experience that will live within Footaction doors, a unique concept for both brands," said Simon Atkins, Head of Sport Style Division at adidas Region North America. "adidas Originals Collective will give us a place to test new products and concepts that will come to life in the best possible way."
Collective will offer exclusive Originals products and customization for various accessories. Customers will also be able to shop using an interactive digital lookbook, check out artwork from local artists and listen to live music from local musicians and DJs.
The new retail experience will first open in Houston, followed by up to five additional locations before the end of the year. Collective is expected to expand to Baltimore and Atlanta among other cities. The store-within-a-store will live in existing Footaction locations.
Infused with music and musical cues, the new space will bring an NYC luxury-inspired design to the world of retail with mood lighting, high-end woods, metals and leathers along with rhythms, patterns and urban influenced details. Custom city colors, street culture inspired art, typography, interactive digital features and occasional live in-store performances from feature artists will attract, connect and inspire like no other.
The first adidas Originals Collective by Footaction will launch during the NBA All-Star weekend with a grand opening event today in Houston's Willowbrook Mall.