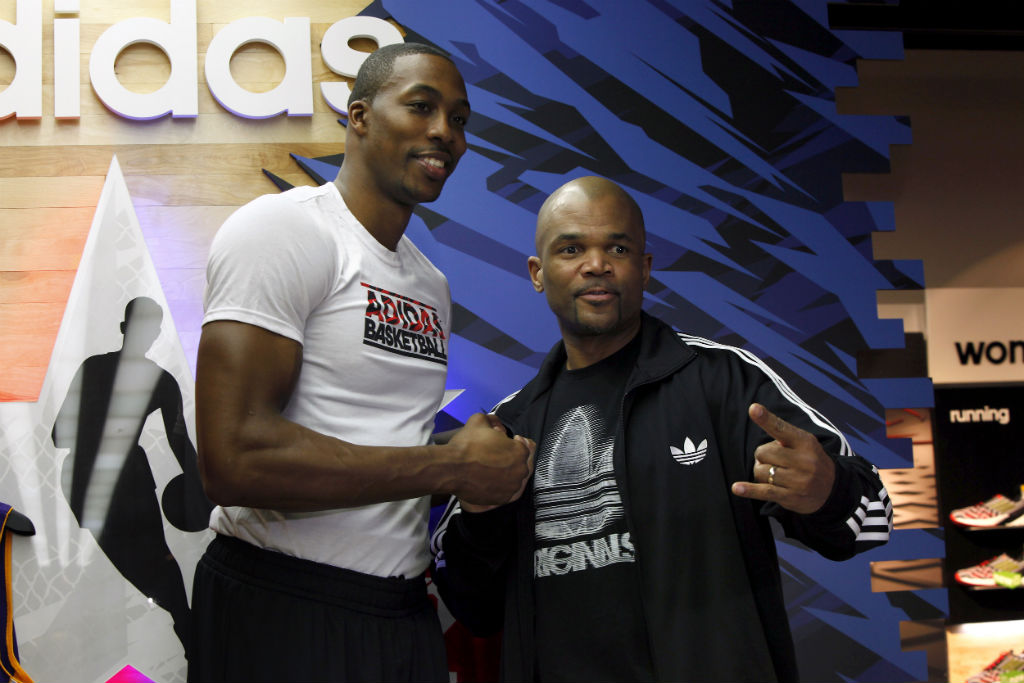 words // Brandon Richard
Continuing with a long list of All-Star Weekend events, adidas Basketball hosted several events featuring its star athletes in Houston yesterday. Dwight Howard, Jrue Holiday, Kenneth Faried, Ricky Rubio, Andre Drummond and Harrison Barnes each made personal appearances at the adidas VIP Suite. Howard and Rubio also stopped by the Galleria Mall for separate meet-and-greets at Foot Locker and the adidas Store, the former joined by legendary rapper and adidas Originals icon Darryl "DMC" McDaniels.
If you're not in Houston, no problem — a few photos from each appearance can be found below.