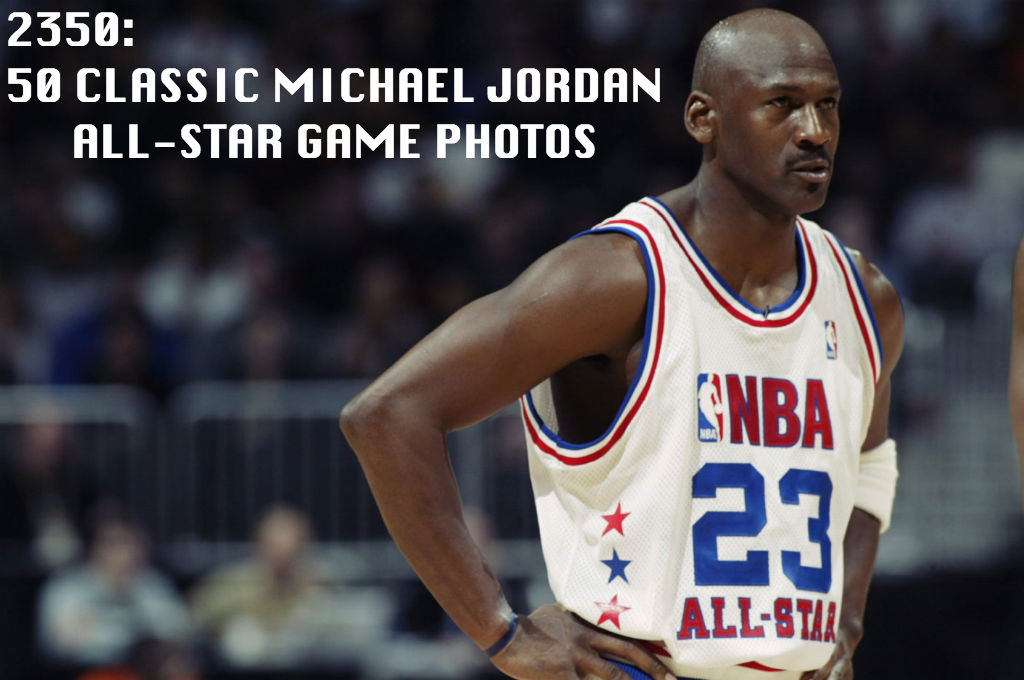 words // Brandon Richard
It's fitting that the 2013 NBA All-Star Game happens to fall on the birthday of the greatest star of them all. Nearly a decade after walking off the court for the final time, Michael Jordan is still the standard by which we measure basketball supremacy. Six rings. Five MVPs. Ten scoring titles. 30 points per game. All part of Michael's recipe for hardwood excellence. On this All-Star Sunday our icon turns 50, and we celebrate by taking a look back at some of his greatest All-Star Game moments.
In 15 seasons, Jordan was an All-Star 14 times. Only left out of the '95 game due to the fact that he came back from retirement a little too late. Named MVP of the game three times with overall averages of 20 points, 4.7 rebounds, 4.1 assists and 2.8 steals. Along with his legendary performances in the Slam Dunk Contest, Jordan embodied everything this weekend is about.
Some sort of divine intervention must have made it so that Michael's birthday and the All-Star Game would always be close to one another. Now that we no longer get to see MJ compete during All-Star Weekend, we typically celebrate the launch of his brand's newest Air Jordan game shoe. This year, it's the XX8, which Russell Westbrook hopes will yield results the way game shoes of the past did for Jordan.
MJ's All-Star sneaker lineup: Air Jordan I White/Black-Red, Air Jordan II White/Red, Air Jordan III "Black Cement," Air Jordan IV "Black Cement," Air Jordan V "Metallic," Air Jordan VI "Infrared," Air Jordan VII "Bordeaux," Air Jordan VIII "Aqua," Air Jordan XI "Columbia," Air Jordan XII "Playoffs," Air Jordan XIII "Playoffs," Air Jordan XVII Low "Lightning" and Air Jordan XVIII White/Royal.
For Michael's 50th and his All-Star legacy, 50 game photos spanning from 1985 to 2003 below.
Happy Birthday, MJ!
images courtesy of Getty, Yahoo & NBA