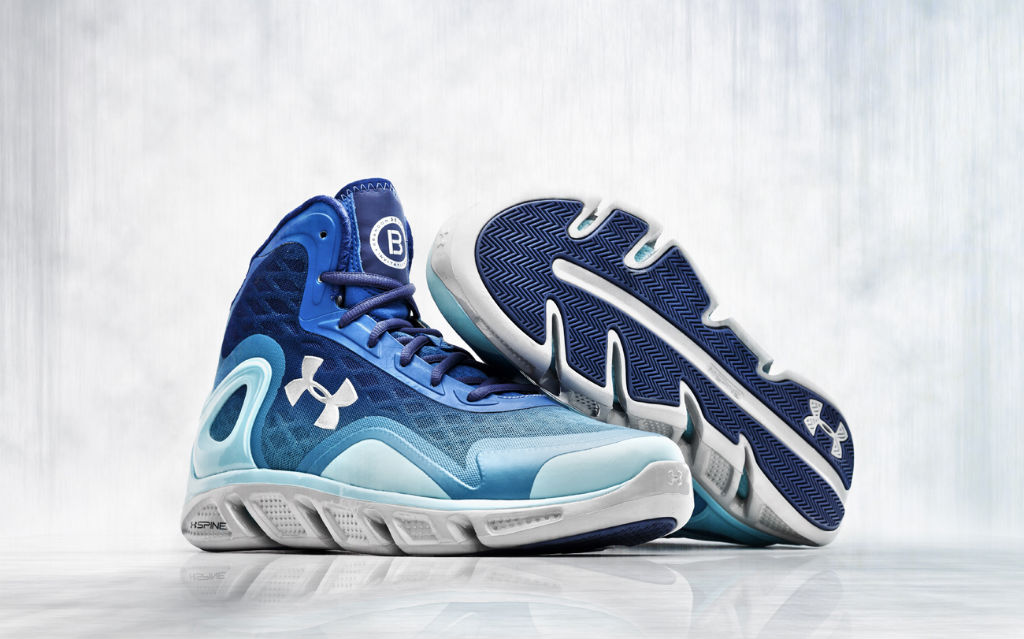 words // Brandon Richard
This Saturday, Under Armour will be hosting the 3rd Annual Brandon Jennings Invitational at Brookfield Central High School, just outside of Milwaukee. Ten of the country's top high school teams and some of the best upper and junior classmen will be competing in a full day of action. The showcase is Under Armour's premier in-season high school basketball event and a reflection of the brand's commitment to developing young athletes.
Players to Watch include Rondae Jefferson (Chester), Nick Emery (Lone Peak), Theo Pinson (Wesleyan Christian Academy), Dwayne Morgan (St. Frances Academy) and Dominique Collier (East High). All games will be streamed live on Facebook.com/uabasketball and http://thebasketballchannel.net/videos/brandon-jennings-invitational/.
This year, participants will be lacing up special make-ups of the Charge BB and Spine Bionic basketball shoes. A limited run of each pair will be available to purchase this Saturday at underarmour.com. For more specific details on the release time, follow @UABasketball on Twitter.
The 3rd Annual Brandon Jennings Invitational Line Up:
12:30 pm CST - St. Frances Academy (Baltimore, MD) vs. Bogan High School (Chicago, IL) at
2:15pm CST – Orr Academy High School (Chicago, IL) vs. Shiloh High School (Gwinnett, GA)
4:00pm CST – Minnetonka High School (Minnetonka, MN) vs. East High School (Denver, CO)
5:45pm CST – Brookfield Central High School (Brookfield, WI) vs. Chester High School (Chester, PA)
7:30pm CST – Lone Peak High School (Highland, Utah) vs. Wesleyan Christian Academy (High Point, NC)