words // Nick DePaula
After initially signing a 5-year endorsement deal with Reebok Basketball once turning pro in 2010, Sole Collector has learned that Washington Wizards point guard John Wall will be joining the adidas Basketball roster of athletes when he returns to action this weekend.
"I've enjoyed my time with Reebok and I'm grateful for everything we accomplished the last few years," said John Wall. "Now, I'm excited to return to the court soon and begin my new partnership with adidas. They've changed the game with new technology and style and I can't wait to be a part of it."
The first overall pick in the 2010 NBA Draft after an explosive freshman year at the University of Kentucky, Wall's initial Reebok endorsement deal was said to be worth as much as $25 Million.
Earlier this week, John Wall made his first appearance in adidas sneakers when he was spotted in a limited edition colorway of the adidas Top Ten 2000 during pre-game drills with Wizards assistant coach Sam Cassell. The expectation is that we have seen the last of Wall in Reebok, and he will begin wearing adidas immediately once he returns from injury this weekend.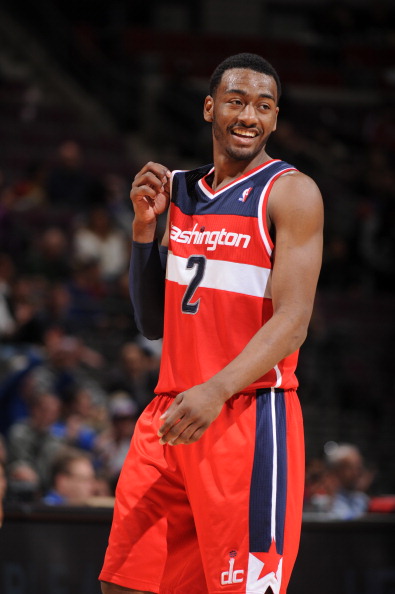 "John Wall is a great talent and his quickness, superior athleticism and personality make him one of the most exciting young players in the game," said Lawrence Norman, adidas vice president of global basketball. "We're excited to partner with John to continue to develop new innovative products and grow our brand and business."
It is not yet known if adidas Basketball will be picking up the full $5 Million annual tag, or if his contract was renegotiated down to a lower number.
Wall was originally signed just as Reebok Basketball was launching its flagship Zig Slash basketball shoe, during a time in which Reebok's Zig Pulse training shoe was one of the industry's best selling models, according to Matt Powell of SportsOneSource.
Unfortunately for the basketball division, the three subsequent Zig models led by Wall didn't see similar success, and the company is expected to be shifting resources away from its basketball group. The struggling basketball category held onto a 2.8% market share last fall, and now owns just 1.6%, according to Powell.
Reebok, owned and operated by the adidas Group since 2005, will instead be focusing its efforts on its Classics division and the Training category, fueled by its commitment to Crossfit.
Retro signature models worn by Allen Iverson, Shaquille O'Neal, Shawn Kemp and others will continue to be released under the Reebok Classics division.
While John Wall isn't expected to have his own signature shoe, he will be leading a new silo this spring for adidas. You can also be sure to see some broader brand campaigns featuring both Wall and fellow DC star athlete Robert Griffin III.
Current Reebok-sponsored NBA athletes include Jason Terry, Jameer Nelson, Ramon Sessions, Jason Smith, Isaiah Thomas and Willie Green.
Wall adds to an already impressive roster of adidas Basketball athletes that boasts a great crop of guards, including Derrick Rose, Ricky Rubio, Damian Lillard, Jrue Holiday, Mike Conley, Eric Gordon, Brandon Knight, Darren Collison and several others.
Update: An initial version of this report included confirmed information from multiple sources that Reebok would be ending its Basketball category. Sole Collector still believes the phasing out of performance Basketball at Reebok to be the long-term strategy of the brand.
Reebok has since tweeted out two responses related to the continuation of the division:
"Rbk Basketball is NOT going away, we're just getting things started." -- @ReebokHoops
"Contary to reports, bball remains an important category for Reebok -- soon, we'll announce new players joining our current roster." -- @ReebokClassics
Todd Krinsky, Head of Reebok Classics and Basketball told SLAM that the brand will continue to have a presence in NBA basketball.
"Moving forward, we're still absolutely in performance basketball, we're just going to have a different approach," says Krinsky. "We're going to be looking for more storytelling, more retro-inspired new products. "
From the sounds of it, Reebok will be shifting away from new performance products and instead will introduce hybrid and Classics-driven models that will be worn on-court. Which sounds a lot like the phasing out of the traditional performance Basketball division, as speculated.
We'll be sure to keep you updated as more news about the future of Reebok and John Wall joining adidas Basketball becomes available.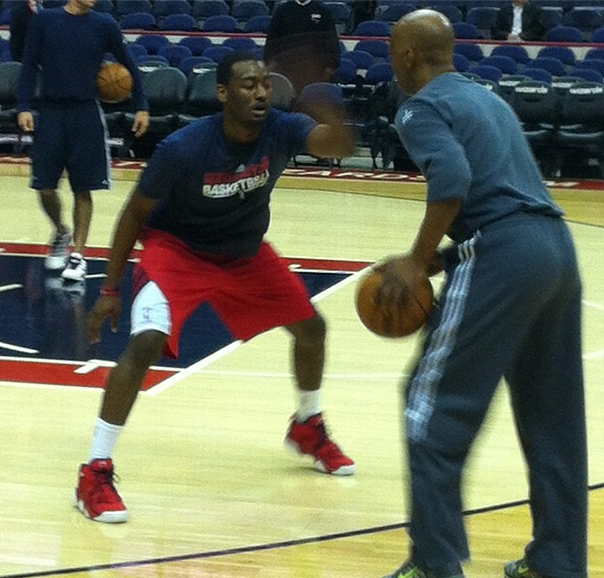 photo above via @strictlybiznezz