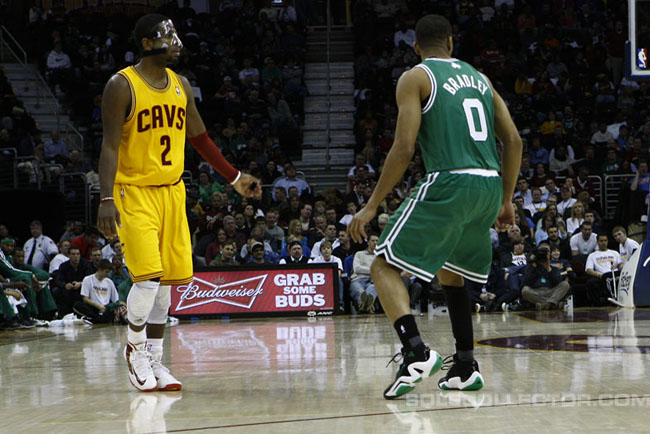 words and images // Zac Dubasik
If you've been paying attention to Avery Bradley lately, you may have noticed a blast from the adidas basketball past on his feet: the Real Deal.
It's only fitting that a Boston Celtic would be the player to help bring back the Real Deal, as the shoe, originally released in 1997, was worn by former Celtic and UK legend Antoine Walker.
Walker, probably better known these days for his financial difficulties and multiple failed NBA-comebacks, was a staple of late '90s adidas basketball, where he wore the Real Deal along with his signature AW8.
Look for the Real Deal to make its official return closer to All-Star weekend this February. You'll see it in both original colorways, as well as ones inspired by its history. For now, here's a look at the Celtics-themed version worn by Bradley Tuesday night in Cleveland.