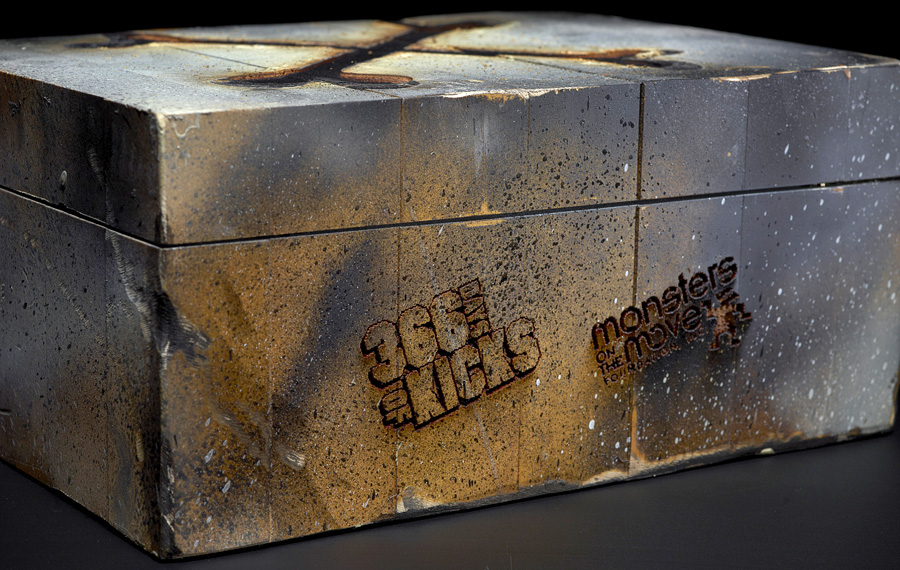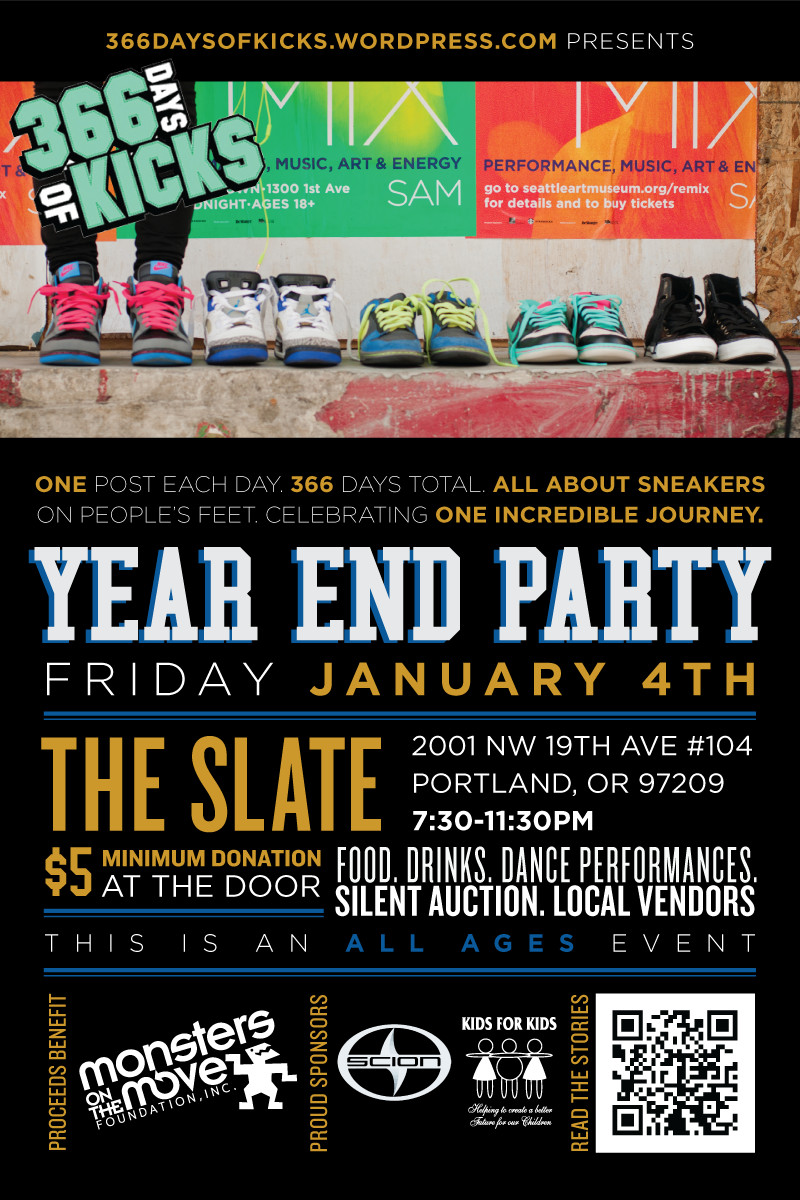 To celebrate the launch of the Laika-produced film "ParaNorman" earlier this summer, the movie's official Twitter account held a series of contests challenging fans to show off their weird ways in order to win a pair of the insanely sweet ParaNorman Foamposite.
While Tinker Hatfield, Tiffany Beers and Joel Colley all worked together on that coveted Foamposite One, there was an alternate ParaNorman-themed pair that they sampled up just for themselves. Because they work on Special Projects in Nike's Innovation Kitchen and they can do those kinds of things.
Rather than utilize one of Tinker's more well-known iconic models, he and Beers incorporated the movie's black and neon colorway and quirky bone graphics atop one of Hatfield's favorite under-the-radar pairs, the Air Raid. Inspired by the growing blacktop hoops culture of the early 90's, Tinker has long cherished the Raid for its performance-first strap design and rugged outsole. In this case, the outsole glows in the dark.
Unreleased to the public until now, Tinker and Tiffany specially donated a pair of the "ParaNorman" Air Raids to be auctioned off tonight in Portland at the 366 Days Of Kicks Year End Party.
Included with the size 11 pair of "ParaNorman" Air Raids is this custom built box by fellow Nike Innovation Kitchen designer Mark Smith. The glow-in-the-dark box also features graphics and phrases from the movie, along with the 366 Days Of Kicks logo.
The live auction for the "ParaNorman" Air Raid will begin at 11 PM tonight at The Slate, and all proceeds will benefit the Monsters On The Move Foundation, an organization that helps aspiring dancers with class funding.
EVENT:
366 Days Of Kicks Year End Party
Friday, January 4th
7:30 - 11:30 PM

theSLATE
2001 NW 19th Ave #104 Portland, OR

LIVE AUCTION:

Nike Air Raid "Paranorman" Sample
Size 11
Donated by Tinker Hatfield & Tiffany Beers. Custom box designed by Mark Smith.

Live auction will begin at 11 PM. Bidding starts at $200. Cash and major credit cards accepted.

For more information, check out the 366 Year End Party event page on Facebook.