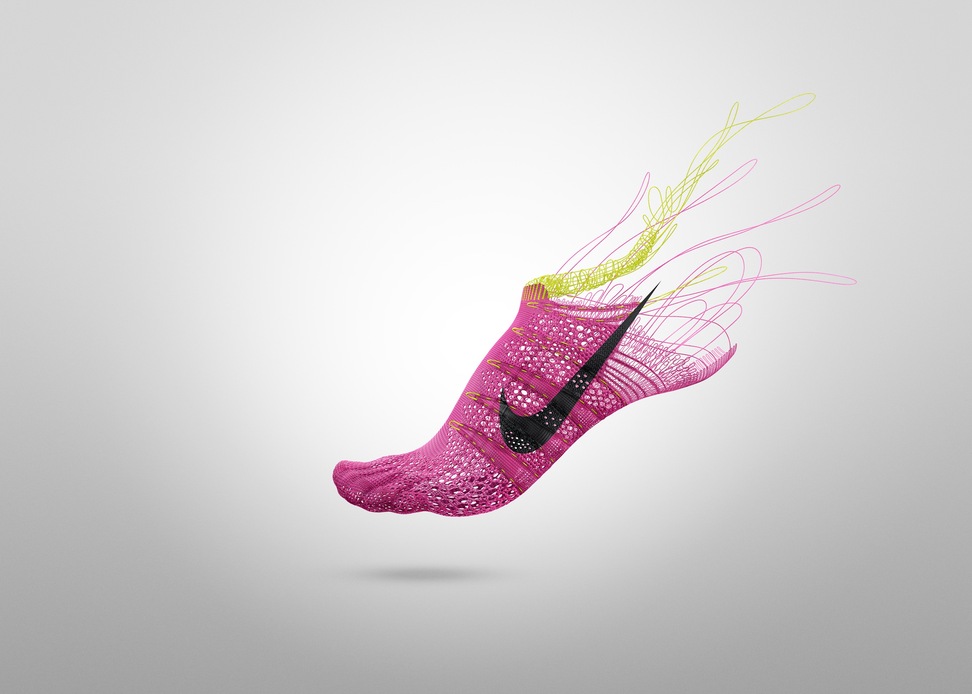 words // Zack Schlemmer
"Performance technology is engineered to give runners the perfect run - every stitch, every stride."
Nike is set to release their third Flyknit shoe after the Flyknit Racer and Flyknit Trainer with the all new Flyknit Lunar1+, which was officially unveiled today. The shoe features a Flyknit upper much like its predecessors, but on top of a more cushioned, Lunarlon midsole, designed with everyday runners in mind.
The Nike Flyknit Lunar1+ combines Nike Flyknit with plush, responsive Lunarlon. The resilient foam provides ultra-soft cushioning, and springy response and support. The Nike Flyknit Lunar1+ has a neutral platform that benefits a wide array of runners looking for a responsive and well-cushioned shoe. Strategically placed durable rubber inserts in the outsole deliver maximum impact protection in key areas on the heel and forefoot. The upper incorporates dynamic Nike Flywire, adaptive support that tightens and relaxes to accommodate the natural motion of the foot.
Nike Flyknit construction also eliminates the need for the multiple materials and material cuts used in the uppers of traditional sport footwear manufacturing. This revolutionary construction reduces waste by an average of 80 percent in the Nike Flyknit Lunar1+ when compared to typical Nike running footwear.
The Nike Flyknit Lunar1+ will be available in a wide range of colors for both men and women beginning on February 14, 2013.