words // Nick DePaula
check out the rest of the SC Team's Top 10 shoes of 2012 here.
Without too much build up, we can jump right into things: I thought tons of great sneakers dropped throughout the last calendar year, and here are my top ten favorites.
As you'll read in each page ahead, a ton of factors went into each choice. Pure nostalgia. Construction and quality. Beastly performance. Kickaroundability. All may have swayed each sneaker one way or another to land on this list.
It was, as expected, tough to break things down to just ten sneakers, as it was a pretty awesome year for shoes, so it's also worth pointing out some of my other favorite models that barely missed the cut.
The return of the White / Red Reebok Question was great to see, and even better was the tangible momentum Reebok was able to build off of the re-release. I loved the "Galaxy" Flight One that hit during All-Star Weekend, and I was also a huge fan of the HyperPosite. Had the HyperPosite been named simply "Nike LeBron 9," I think people look at it entirely differently and it might've gone down as an all-time sneaker. The flowing design yet sturdy Posite build worked perfectly together.
I was also a HUGE fan of the black / camo Bape x adidas Campus 80. But I couldn't get a pair. And I'm still salty about it -- so I snubbed them off my list because I'm bitter like that. Check out my top ten picks for 2012 ahead, and let me know how much you disagree with me in the comments section below.
10. Nike Zoom Flight 95 "JKidd Career Pack" (Marc Dolce & Gentry Humphrey)
Everyone that knows me knows I love Zoom Flight 95s and Hyperflights. They're the two shoes that ignited this whole insanity for sneakers, and I'll buy them in literally any color. As I'll prove next summer when the Hyperflight hits again – literally ANY color.
When Jason Kidd officially came back into the fold with Nike last year, after his brief stop at Peak, the Sportswear group began to map out just how to celebrate one of the brand's all-time great signature athletes.
They came up with the "Career Pack," chronicling each of JKidd's stops along the way to his 2011 NBA Finals championship. The result was a well executed and fresh take on his most beloved sneaker, the Zoom Flight 95. With jersey numbers and base colors repping Cal, the Suns, Nets and Mavs, each pair was nicely set off by a clear outsole that also featured Kidd's logo underneath the forefoot. I could've done without the white contrast stitching, but either way, it was a great holistic tribute pack for one of my very favorite players.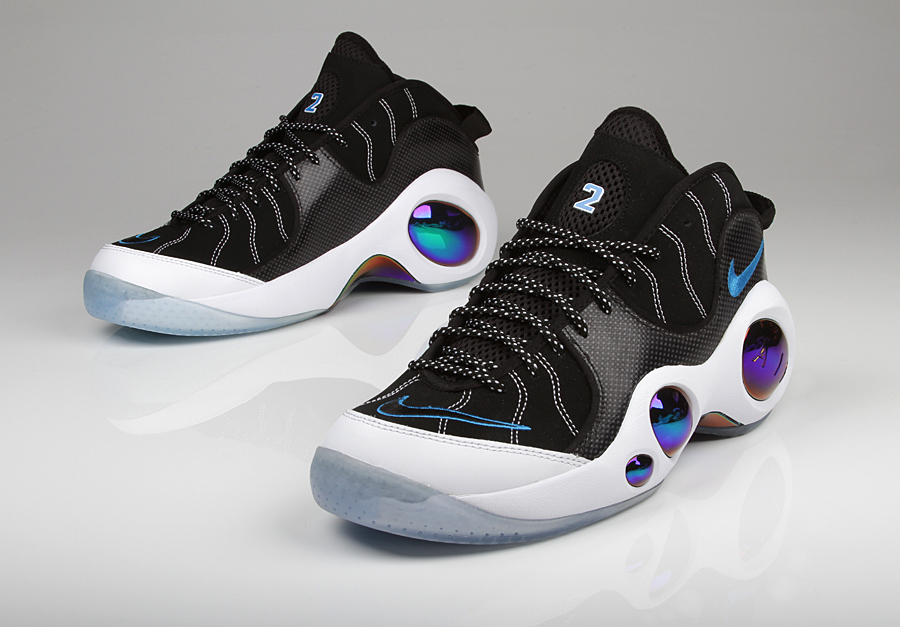 9. adidas Rose 3 "Nightmare" (Kohei Kanata & Jack Gray)
Obviously it sucks that Derrick Rose hasn't been able to hit the court yet this season, and just as sad is the fact that the "Nightmare Before Christmas" themed version of his newest signature sneaker couldn't get some much deserved TV shine on the 25th of December.
With all of the happenings on Christmas Day from several brands, the "Nightmare" pack that adidas Basketball came up with was the absolute best. Easily. I love anything purple, and on top of that, the texture, splatter and glow outsole took an already clean sig shoe another notch higher.
The Top Ten 2000 and Crazy Light 2 packmates were also incredible. Judging by the instant sell-out for the Rose 3s, everyone else seemed to agree, and it was great to see people rally around a non-Nike sneaker for a holiday quickstrike, even as DRose continues to work on his return.
8. Under Armour Cam Highlight Trainer (Dave Dombrow)
As the signature sneaker landscape continues to boom in hoops, there's been a bit of a draught on the gridiron, with a huge five-year gap since we saw the last NFL player-led trainer to really break through. While I really liked the crispness and design of the Zoom Revis, it was the Cam Highlight Trainer from Under Armour that really caught my attention this fall.
The midsole and outsole both feature awesome sculpting, and the shoe took on a sense of style and sophistication that we haven't yet seen from the always-performance-first brand. As a Nike footwear exec once geniusly told me, "Good looks and good performance shouldn't be mutually exclusive." Under Armour is beginning to get that.
I happen to like the low version a bit better, but the sheer comfort of the CompFit sleeve on the Highlight Trainer is something you really need to go and try on for yourself. Under Armour has been in footwear for a little over a handful of years and still hasn't quite had a breakthrough model, but judging by the first effort for Cam, they're starting to nail the balance between style, function, fit and performance and I can't wait to see where the line is headed.
7. Air Jordan Retro 12 "Playoff"
I never had these growing up. I didn't get them in 2004. And I didn't think I was going to get them this time around either. I figured I had struck out once again after having no luck at 9 pm after the product page link was tweeted out by @NikeStore.
I had given up by 9:45, and as far as I was concerned, I was off to enjoy my otherwise forgettable April Friday night. In between tacos and drinks with a couple buddies at around 10:45, I happened to refresh the NikeStore.com page on my phone for the hell of it, and sure enough, was able to add a size 13 to my cart. Apparently pairs were added back to the stock after they sat in people's carts without being purchased. I actually made it through the entire checkout process, got my confirmation email shortly thereafter, and was hyped as could be for the night.
Glue stains and whatever-leather aside, this specific colorway of the XII is one of my all-time favorite Jordans. I love black uppers and white outsoles, and I finally got them, all these years later, with some random luck thrown in.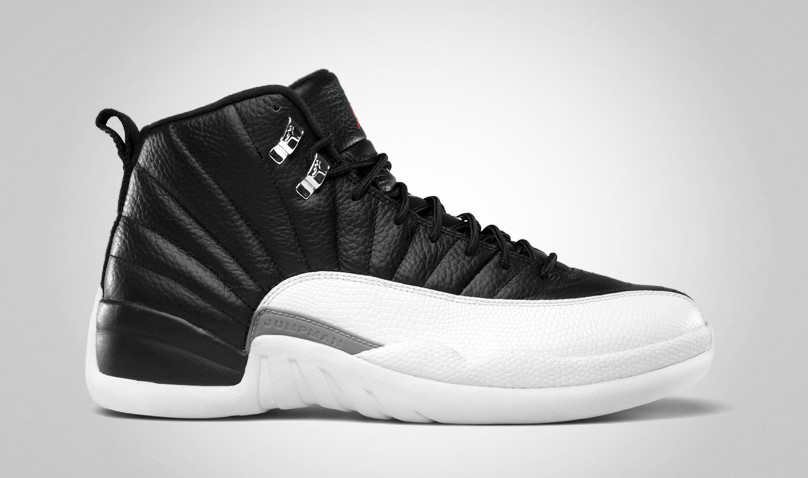 6. "Shooting Stars" Nike Foamposite One (Marc Dolce)
Sure, this wasn't the most talked-about Foamposite of the year, let alone of All-Star Weekend, but the unforgettable story attached with them easily puts them on my list. You may have noticed that Penny wore the "Galaxy" Foamposite during the 1st half of the Celebrity game on Friday night during Orlando's All-Star Weekend, and that's because Marc and I were in a cab waiting in traffic with his pair of "Shooting Stars" Foams en route to the game.
With Dolce's flight late arriving that afternoon, and a few cab mis-steps along the way, we finally arrived to the event space after tip-off and sprinted through the convention center's NBA Jam Session floor setup with a blank orange box in hand, just in time for Penny to slip on his size 14 pair of custom Foams for the 2nd half.
While it was awesome to see Penny lace up the Galaxy version for the first half's action, this pair was perfectly made for his return to Orlando, inspired by an old PE of his and perfectly matching his team's uniforms. Plus, the actual trek to get them on-court was a story for the ages.
5. Balenciaga Arena - Mousse
Here's a great quote that I happen to like: "Quality is remembered long after the price is forgotten."
It's actually from the founder of Gucci, Aldo Gucci, but regardless, it applies to all products in this industry. When it comes to design and quality in higher priced footwear, Lanvin and Balenciaga have been a few of my favorite brands for quite awhile now. [Gucci stuff is, coincidentally, insanely tacky.]
The Arena, specifically, from Balenciaga, really had a great year. I picked up my first pair in all muted navy last year, but I really liked the Mousse colorway that was dropped over the summer, along with the Gris Ciment pair for holiday.
The crackled lambskin leather upper is unreal to the touch, and once on, your foot feels engulfed in luxury. Which is just fun to say, really. It's an entirely different universe of comfort, construction and quality than we're all used to, especially if you're only used to products that claim to have "quality inspired by the greatest player ever," which we all know hasn't meant much for almost a decade now.
The Arena is quite pricey, but sometimes you gotta treat yo self and I really like the stand-up tongue design, collar stitch pattern and toe cap. There's a few subtle lines throughout and some amazing materials used that have helped to ease the pain of forgetting whatever the price may have been.
4. Sole Collector x Nike "Galaxy" Zoom Rookie
The Sole Collector Penny Pack and Penny II are definitely at the very top of favorite SC collabs for me, but the Rookie gets extra points for a number of other reasons and is right up there. Most importantly, there had never been an iPad launch like this before, as the NikeStore-powered portal within our September iPad Issue allowed fans and collectors a shot at owning one of our most coveted collaboration sneakers.
Secondly, your location had no bearing on your chance of copping. People didn't have to fly to New York, Santa Monica or Las Vegas and wait in line, which is a huge shift. Whenever Steve is asked about the early stages of the SC Forums, he has for years said, "I wanted the kid in New York, the kid in LA and a kid in Des Moines, Iowa to all be able to hang out and talk about sneakers." As we began the planning stages of this first-ever iPad launch during the summer of 2011, Steve's go-to line soon shifted to wanting to be able to give everyone and the kid in Des Moines a shot at owning these shoes.
As we launched the SC Galaxy Rookies simultaneously in-app at 7 PM EST on September 28th – and every last pair sold out in 20 seconds flat – I'll be damned if there wasn't a kid actually in Des Moines that got his pair.
Right at that point, in the ninth year of the magazine, we all knew we were on the brink of a new era of Sole Collector. The iPad issues were already new enough (and hopefully forward-thinking enough) on their own, but allowing readers literally anywhere in the country to have a shot at our limited collab launches surely opens up the possibilities. Hopefully this year people all around the country, and maybe even a kid in Des Moines, will be able to pick up one of our handful of planned iPad launches.
3. Jordan 1 High AJ KO
This one is easy to explain. The AJ KO is just an awesome shoe. They're easy to wear, comfortable to wear, and go with most anything when you wear a black t-shirt and grey hoody OR a grey t-shirt and black hoody like I do every single day.
Would've liked to have "Nike Air" on them of course, but at this point I don't really hold out hope for much and keep my expectations low maintenance. I'm just happy to have a classic pair in a great black / red colorway that I can kick around often. Absolutely love these.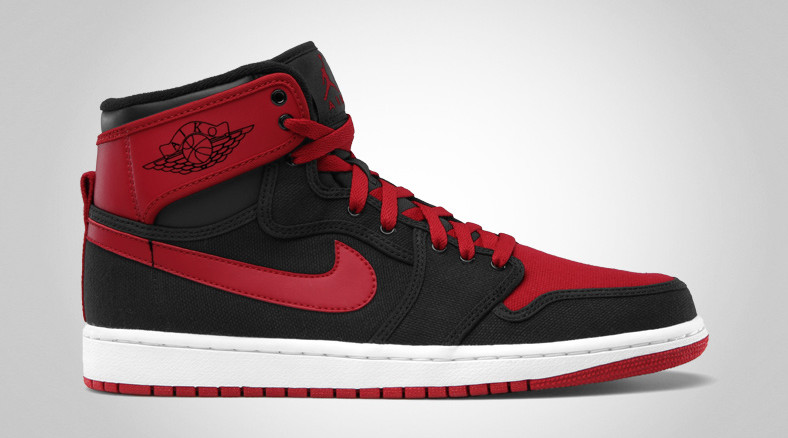 2. Air Yeezy II (Kanye West & Nate Van Hook)
For the longest time, my old roommate Mikey aka Kixslf (who was such a hypebeast that he actually WAS the hypebeast for 2006) would try and endlessly justify each and every one of his purchases. There was a period where each thing he copped just so happened to be the latest hyped sneaker that everyone else went nuts over.
APC jeans. Every Dunk SB. Bape hoody. EVEN A DAMN BANDANA. He had it all. He also long ago convinced me that at the root of it, beyond all of the hype, one of his very favorite shoes – the "Tiffany" Dunk – was just a damn good shoe and that's all there was to it.
The black Yeezy II takes that crown for this decade. It's just a damn good shoe. The mix of materials and contrasting depths and textures, the sweet sculpting of the heel, and the added extras like the gold aglets, beefed-up leather-topped sockliner and graphic touches throughout, all go a long way in making the Yeezy one of the year's best shoes.
If there were 300,000 pairs instead of 3,000, I'd be saying the same thing. It's just a damn good shoe no matter how you look at it. I joke about it often, but my black pair WILL be on a Pete Wentz level in no time.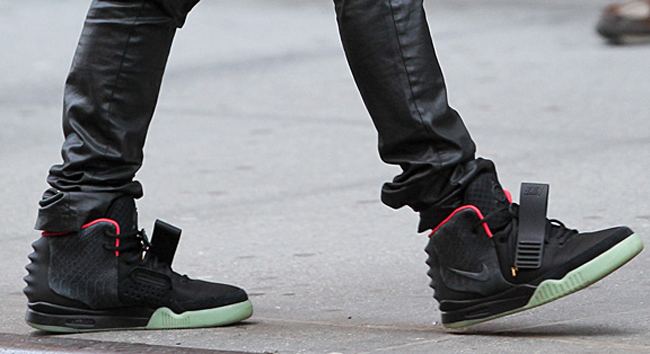 1. Nike LeBron X (Jason Petrie)
When Nike signed LeBron right out of high school, it didn't take long for his beastly frame and explosive power to veer his sneakers right on out of being accessible to mere mortal hoopers. The guy needed insane levels of support, and the result was a line that many felt was too bulky and beefy.
While I've liked a fair share of LeBron's sneakers through the years (and LOVED the earliest four), it wasn't until this year and the X that I really fell in love with the series again. It's perhaps the first shoe since the II that captures and solves all of his lofty performance needs, but is still nimble and adoptable enough for the average chump like me.
Not only does the shoe and its new 360 Zoom bag perform amazingly well, but I also happen to love the way it looks. It's funky and busy, yet somehow flows all together in a way that only Jason Petrie is able to pull off. We've seen other signature shoes take on too many elements and look like a hot mess, or try and keep a minimal aesthetic and look bare. JP constantly finds a balance between the two.
The X is the perfect balance of inspired design cues throughout and an abundance of next-level technology, all wrapped up into a design that'll live on to be one of the very best of the LeBron James series when it's all said and done. It's a great, great shoe, that will be getting even better once we move past the Fuse-based uppers and get into some rich leathers and fabrics atop the Nike Sportswear versions. CAN'T WAIT.