words // Zack Schlemmer
Bad news this week, as Rajon Rondo will be out for the remainder of the season with a torn ACL, which means we also lose a regular headliner to the Nike Basketball NBA Sneaker Watch. Rondo will be missed in the weekly look at Nike Basketball footwear in the NBA, since he always seemed to break out new surprises almost every week.
At least he went out with a bang, wearing a very eye-catching metallic Air Max Hyperposite PE against the New York Knicks earlier this week, which were good enough for their own feature. He also wore the new Zoom Hyperdisruptor model in what would be his final week of the season, a shoe that seems to be catching on across the league with multiple sightings from players like Tyreke Evans, Jeff Green and Al Jefferson.
Getting back to the Air Max Hyperposite, Anthony Davis wore an awesome teal, black and yellow pair this week, which are definitely one of the best colorways we've seen so far this season.
Making the top of the retro model headlines this week is DeMar DeRozan, who laced up a pair of the "Gym Green" Foamposite Pro to go along with the camouflage Raptors uniforms. Thomas Robinson of the Kings also wore his "Pearl" Foamposite Pros again this week, which we saw in a previous Sneaker Watch. Some other Nike Basketball classics that were spotted this week include Al-Farouq Aminu in the Air Max 2 Strong retro, and Rudy Gay wearing the Air Max Uptempo.
Check out all the rest below, and let us know what your favorite Nike Basketball kicks were in last week's NBA action.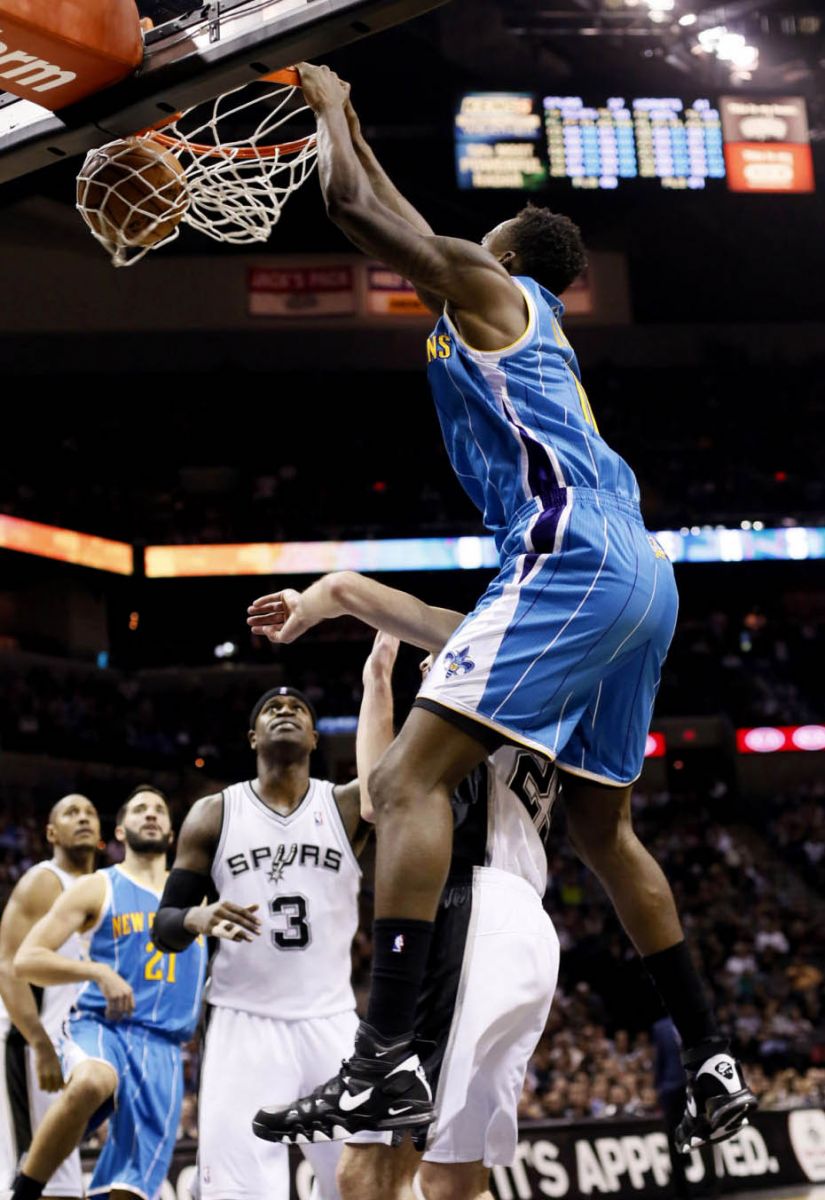 Al-Farouq Aminu -- Air Max 2 Strong Retro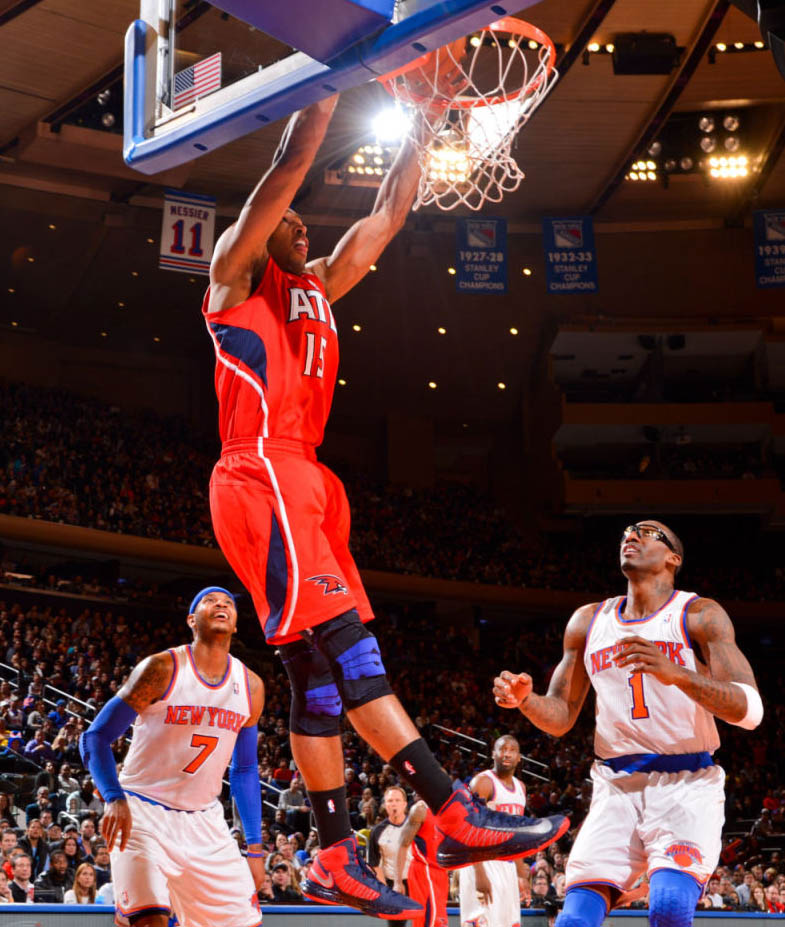 Al Horford -- Hyperdunk 2012 PE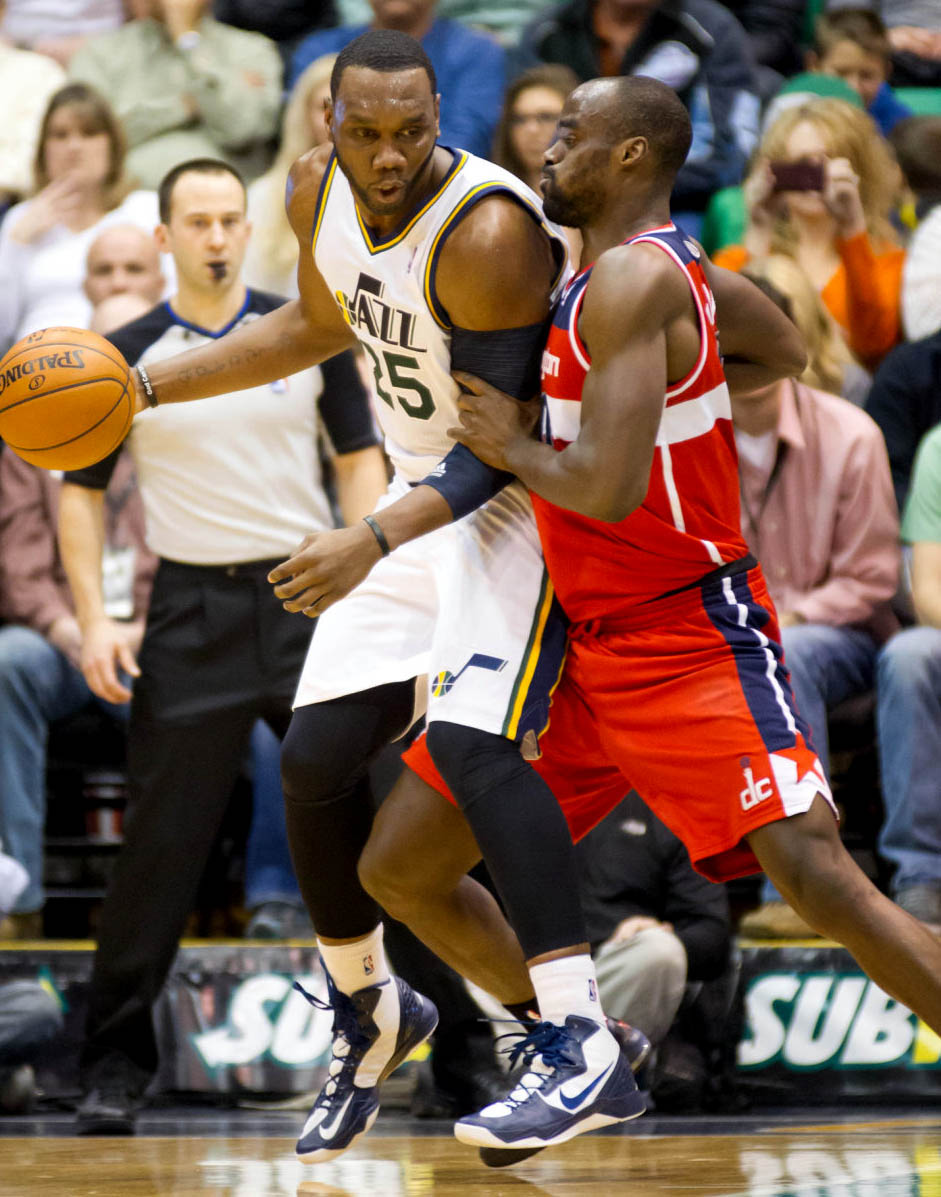 Al Jefferson -- Zoom Hyperdisruptor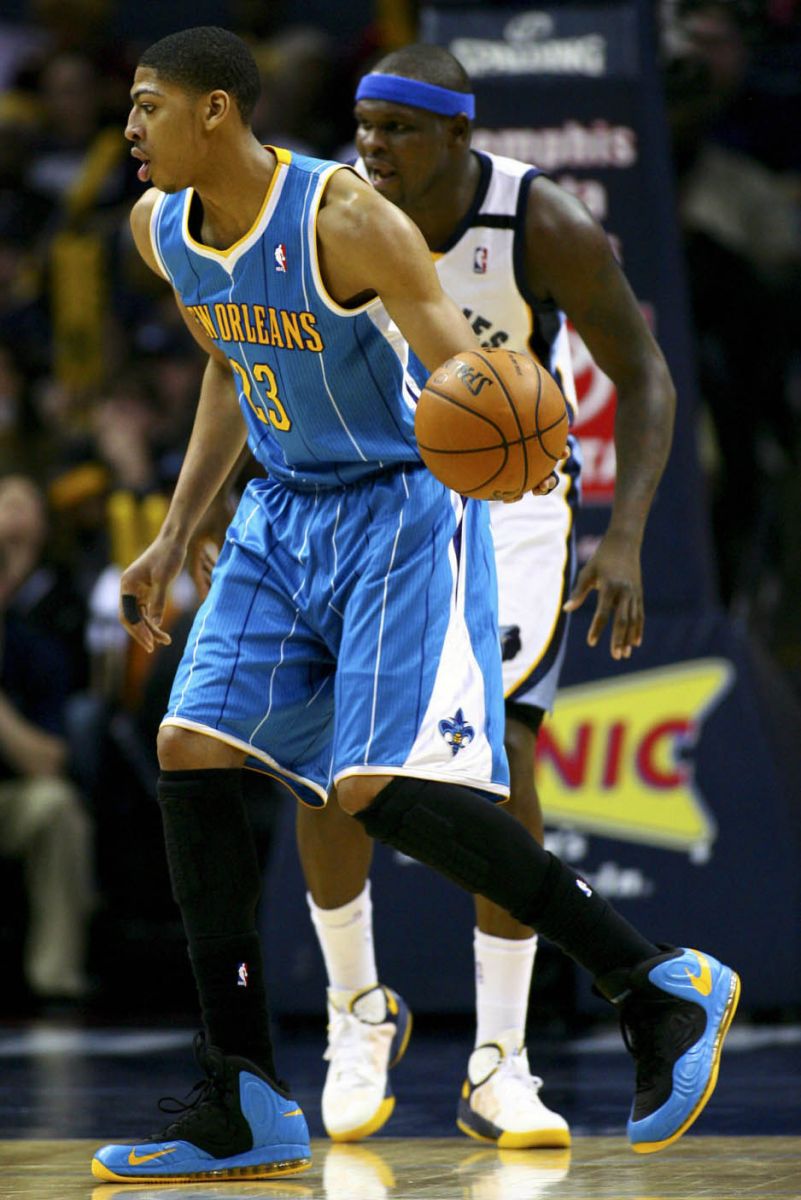 Anthony Davis -- Air Max Hyperposite PE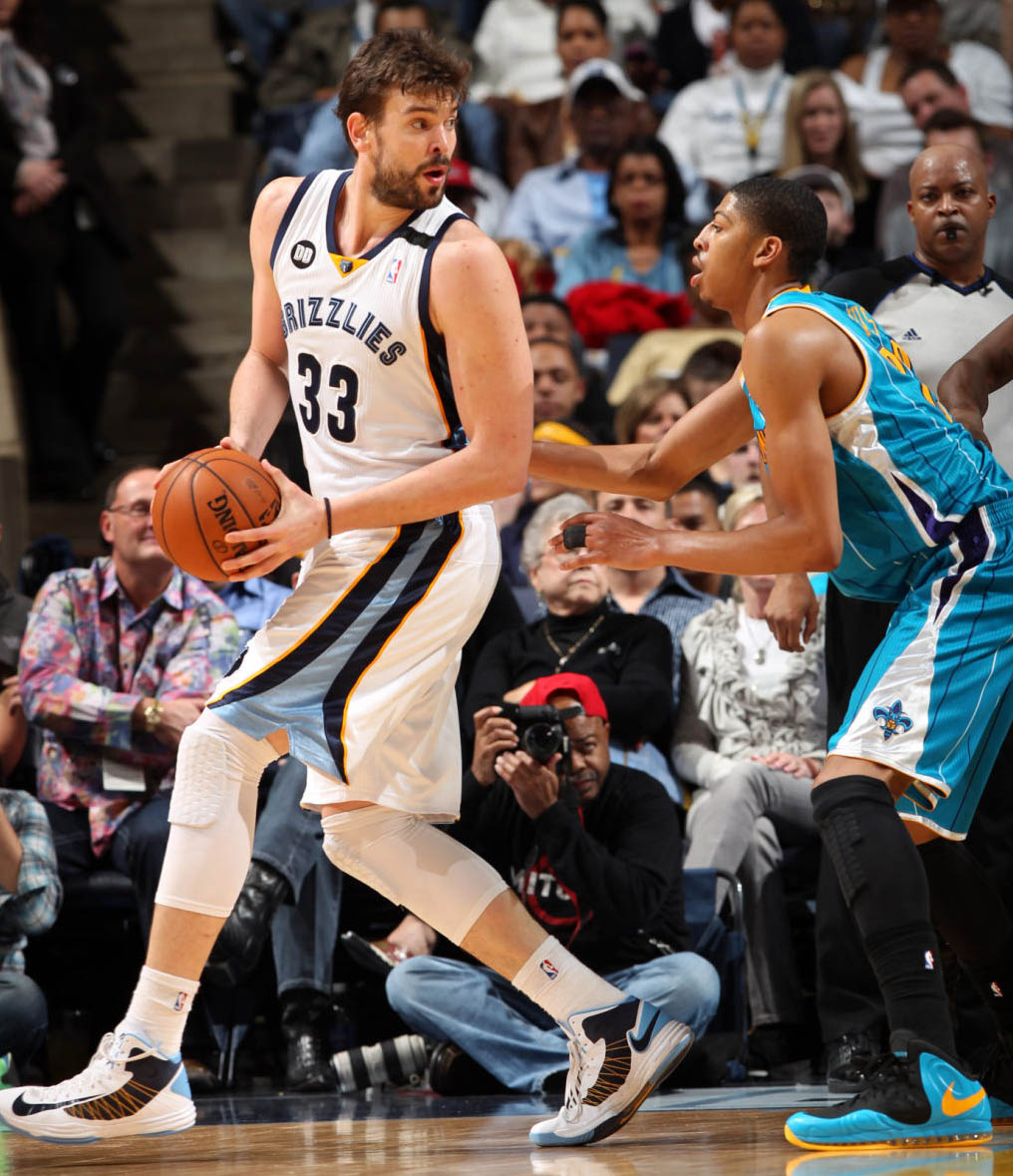 Marc Gasol -- Hyperdnk 2012, Anthony Davis -- Air Max Hyperposite PE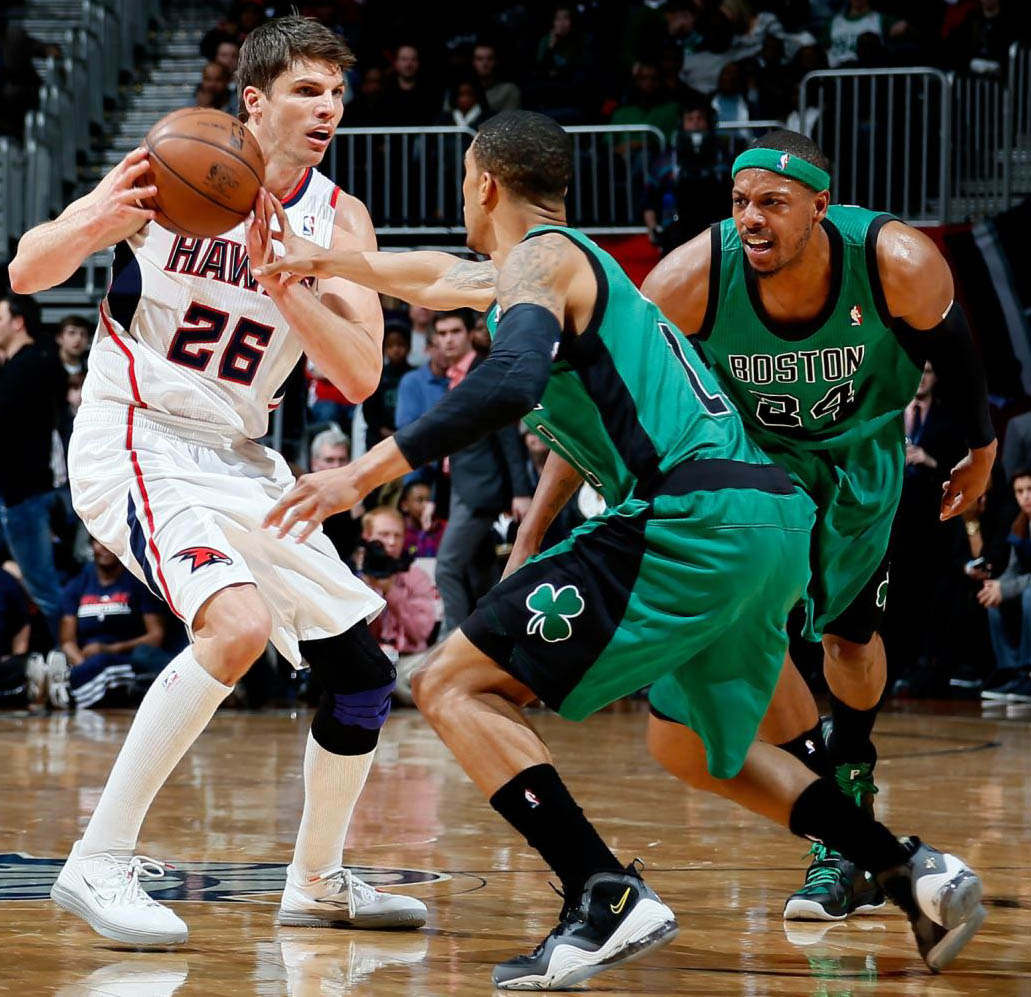 Kyle Kover -- Lunar Hypergamer Low, Courtney Lee -- Air Max Penny V "Eagles"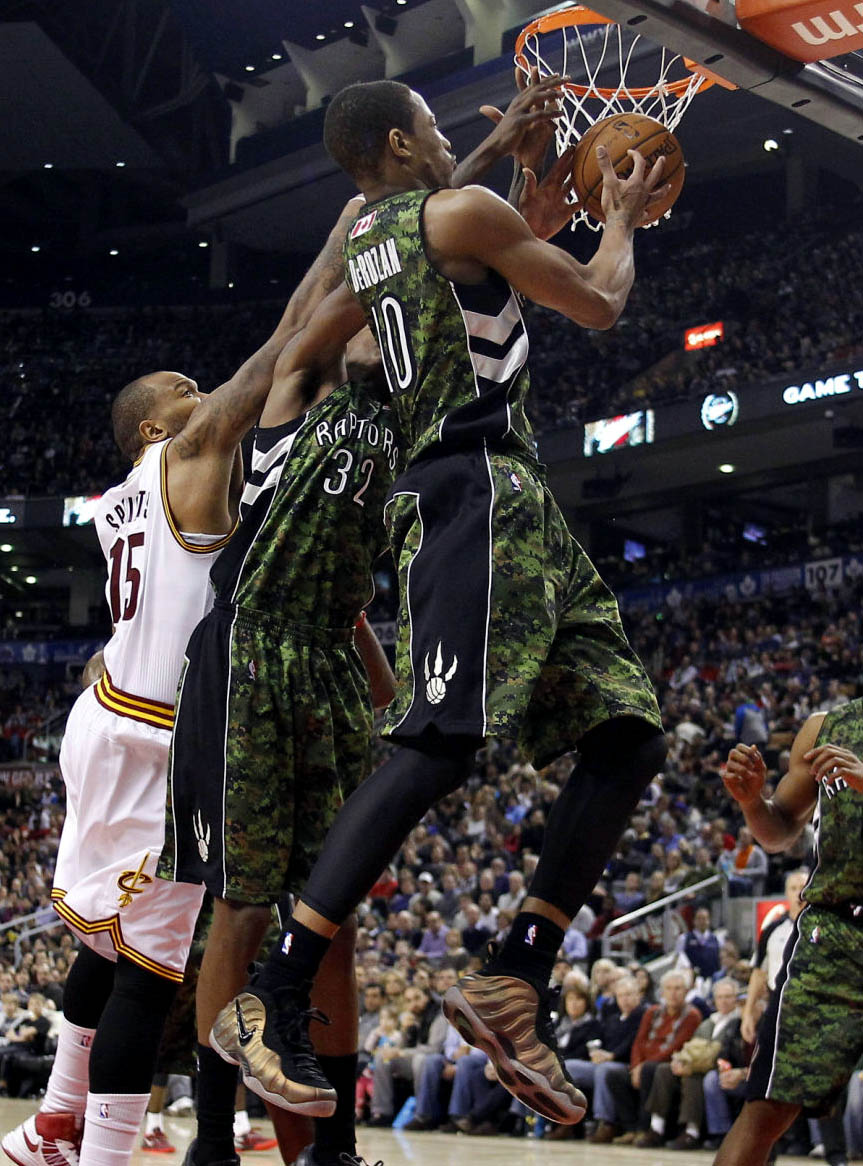 DeMar DeRozan -- Air Foamposite Pro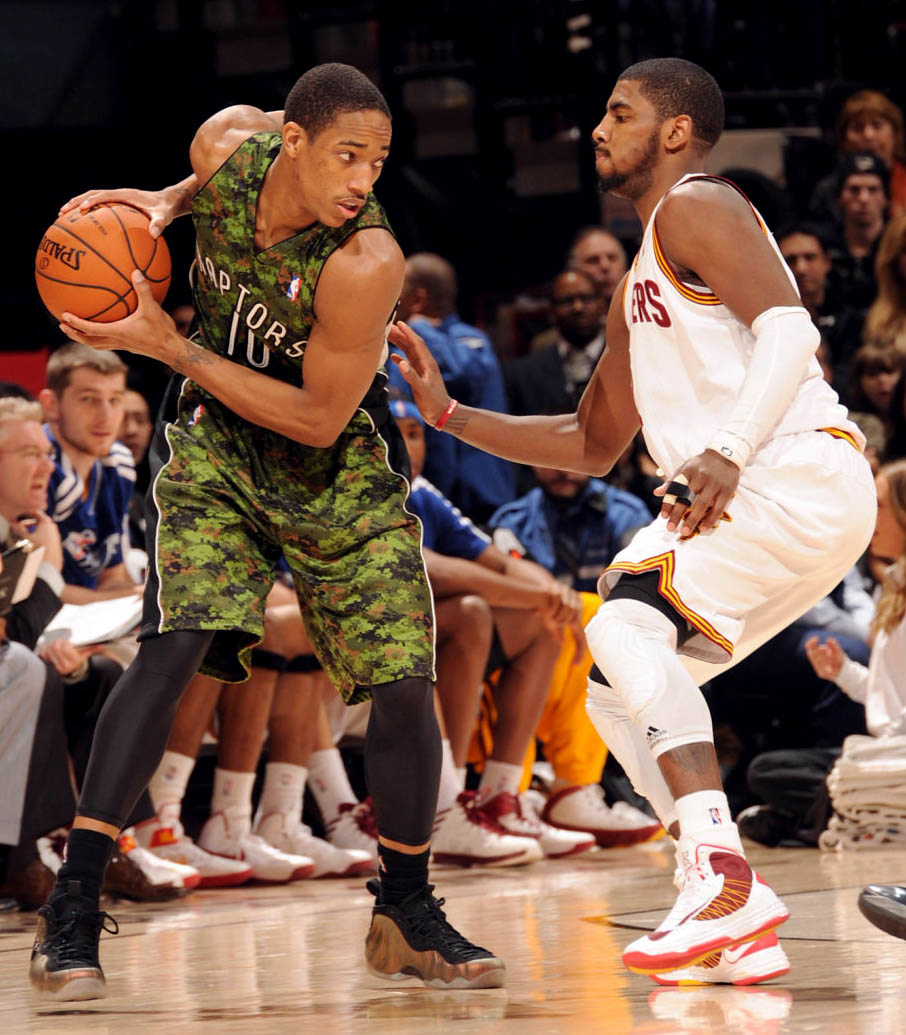 DeMar DeRozan -- Air Foamposite Pro, Kyrie Irving Hyperdunk 2012 PE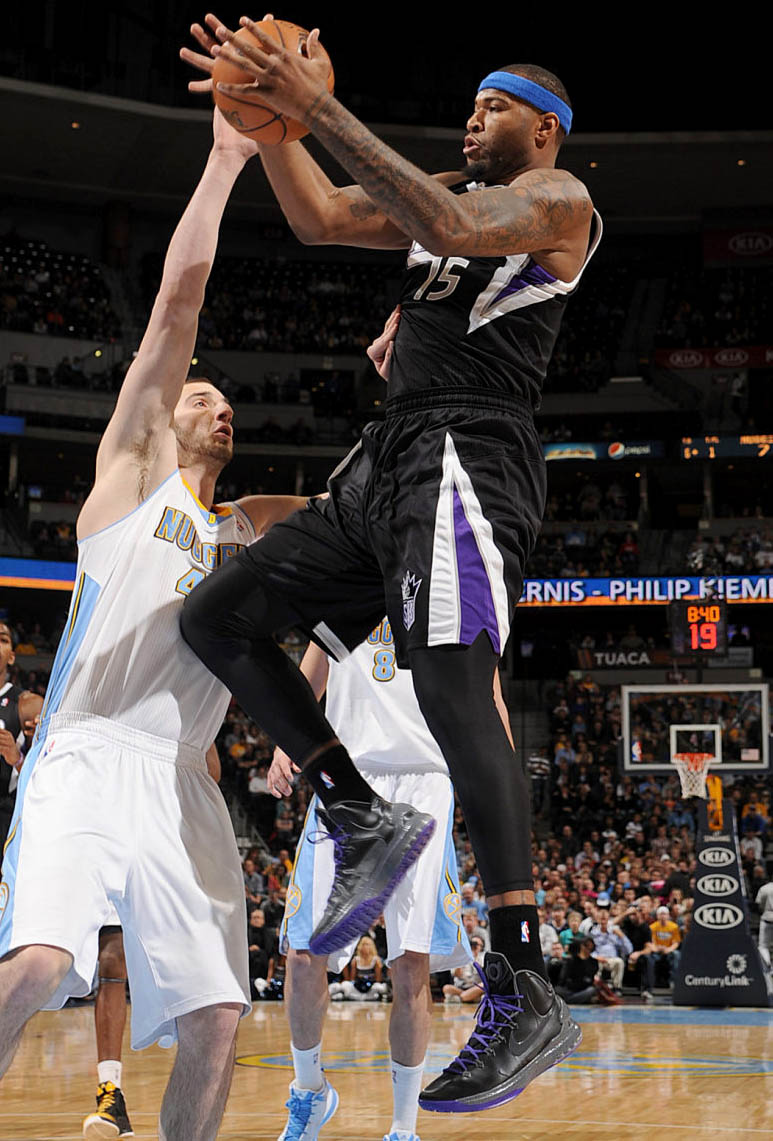 DeMarcus Cousins -- Zoom KD V iD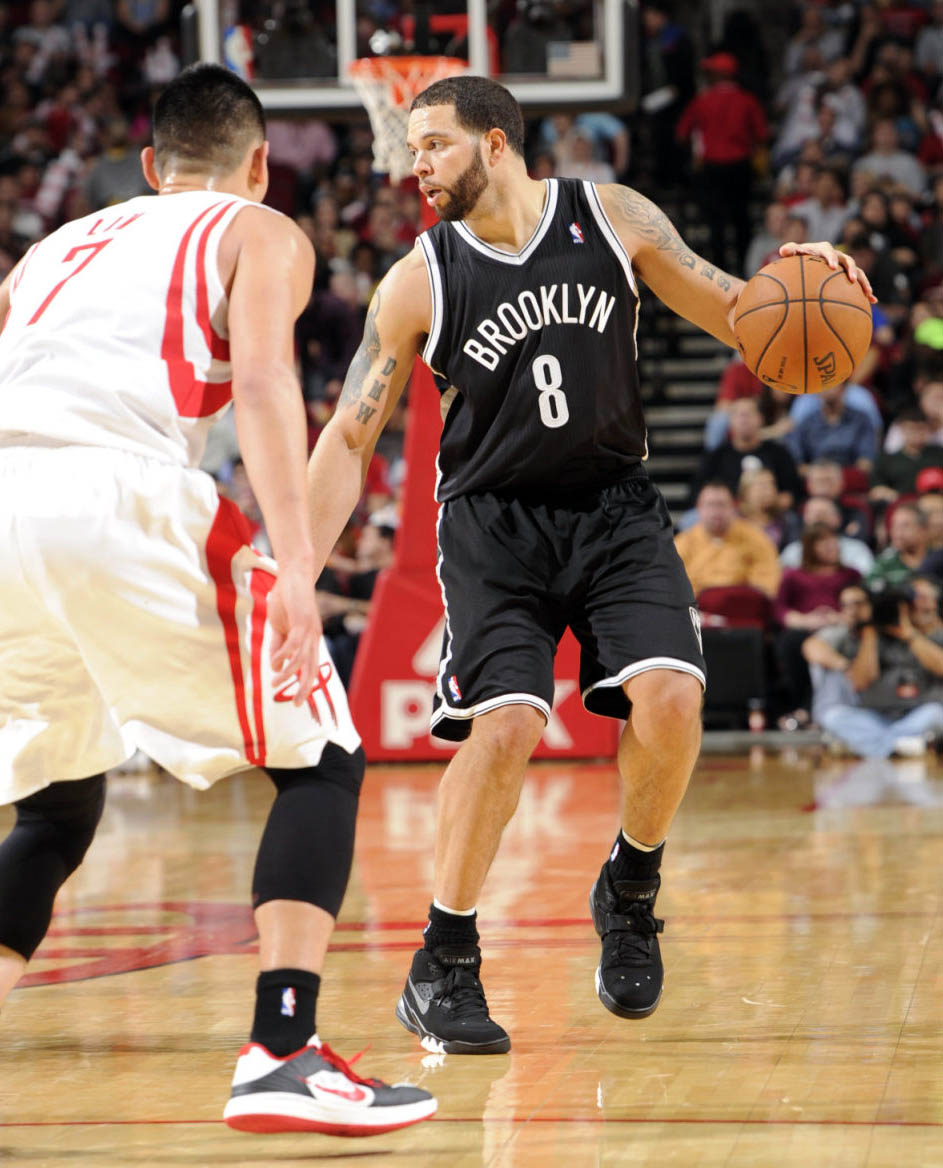 Deron Williams -- Air Force Max 2013, Jeremy Lin -- Lunar Hypergamer Low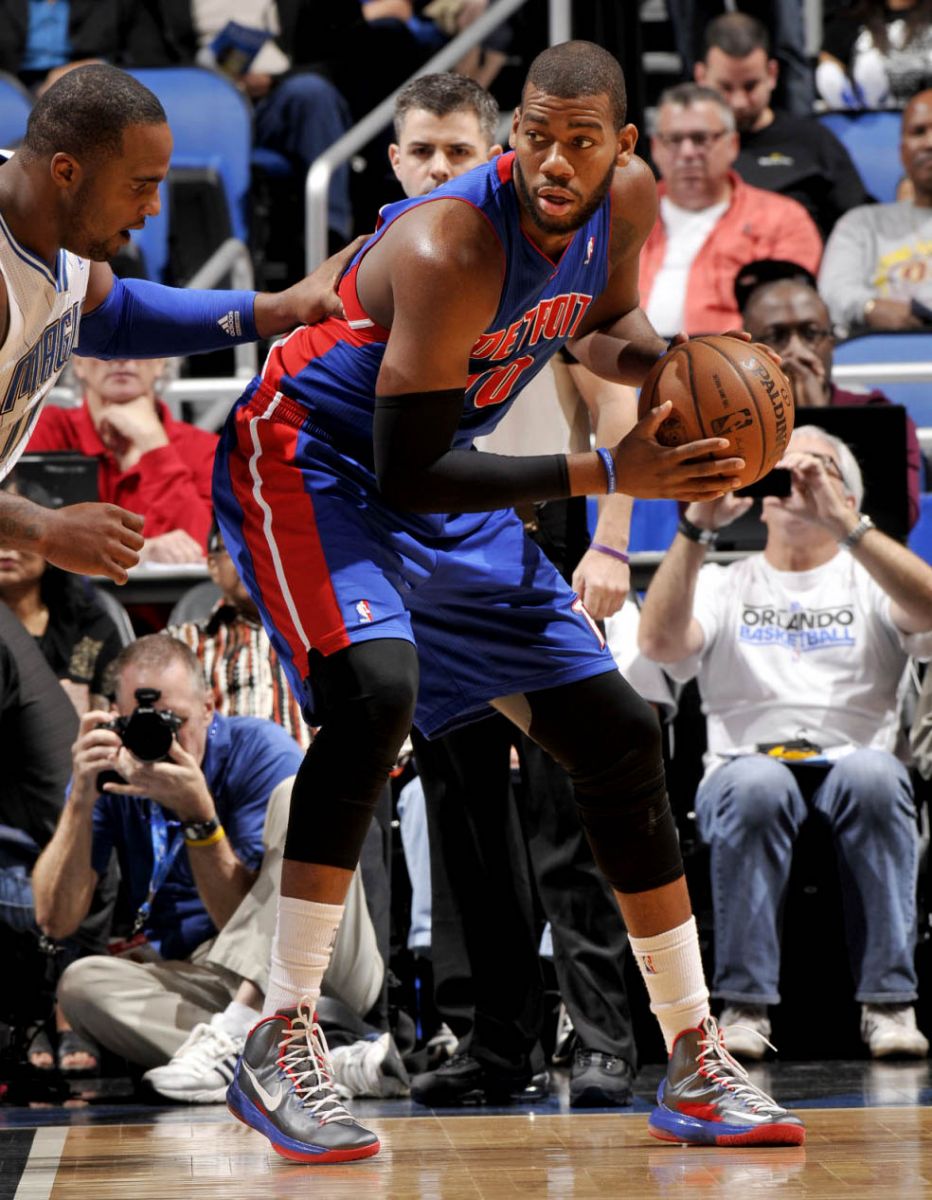 Greg Monroe -- Zoom KD V iD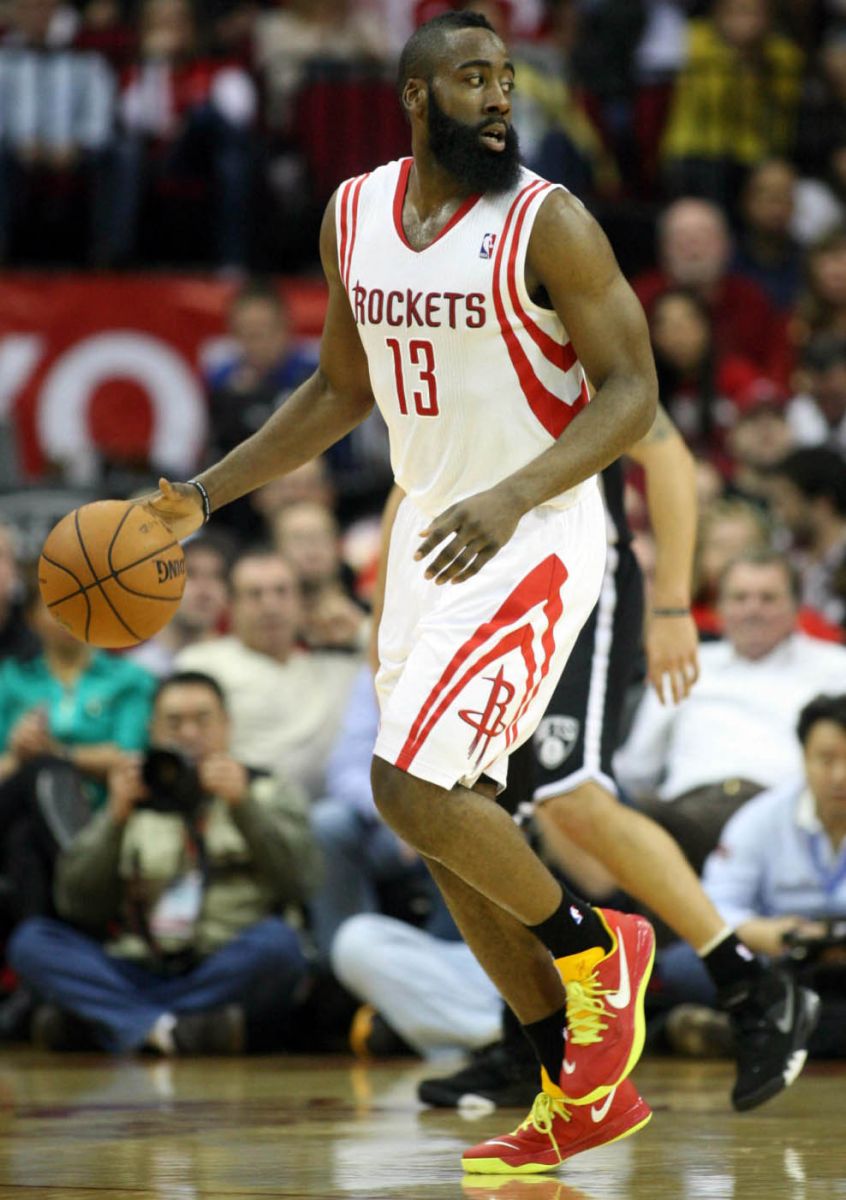 James Harden -- Zoom Hyperfuse 2012 Low PE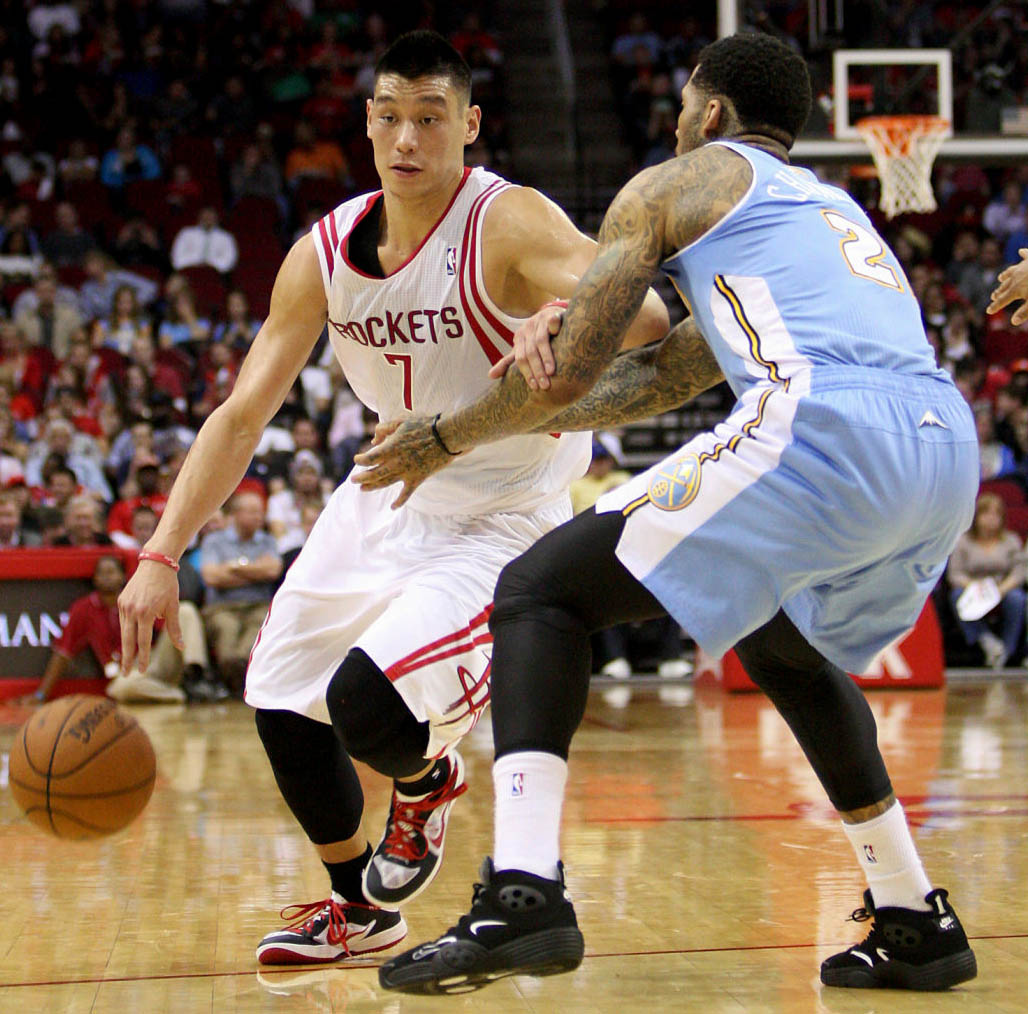 Jeremy Lin -- Lunar Hypergamer Low, Wilson Chandler -- Air Flight One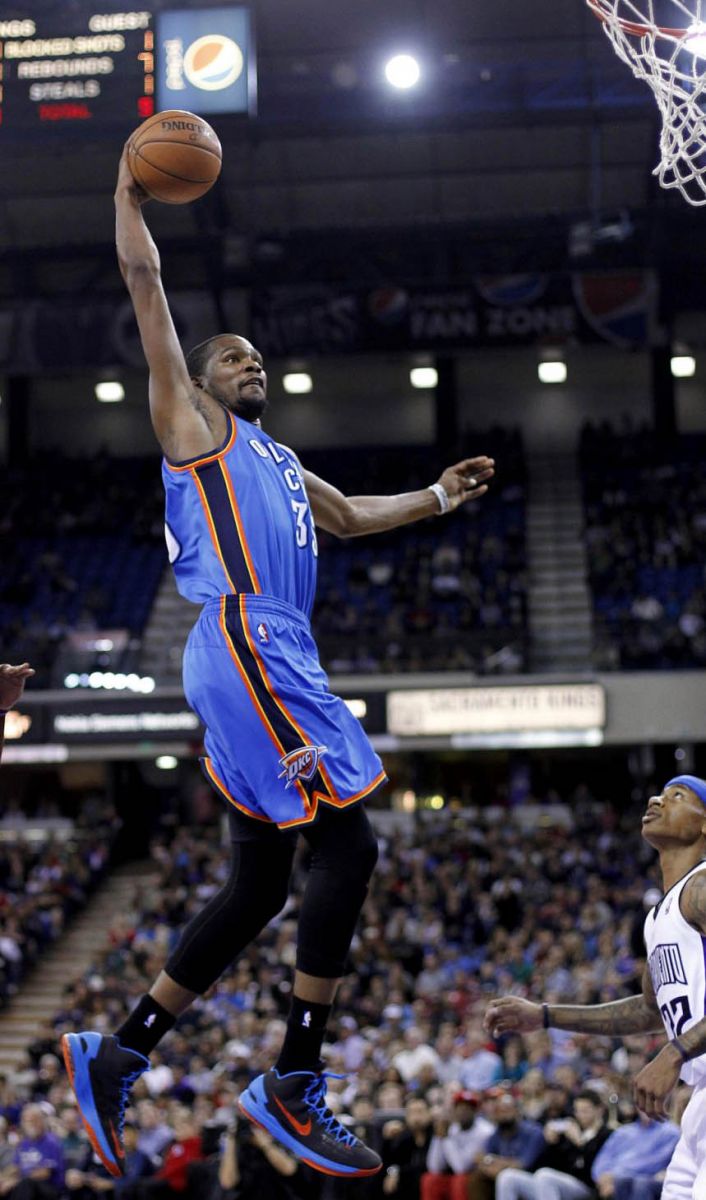 Kevin Durant -- Zoom KD V "Away"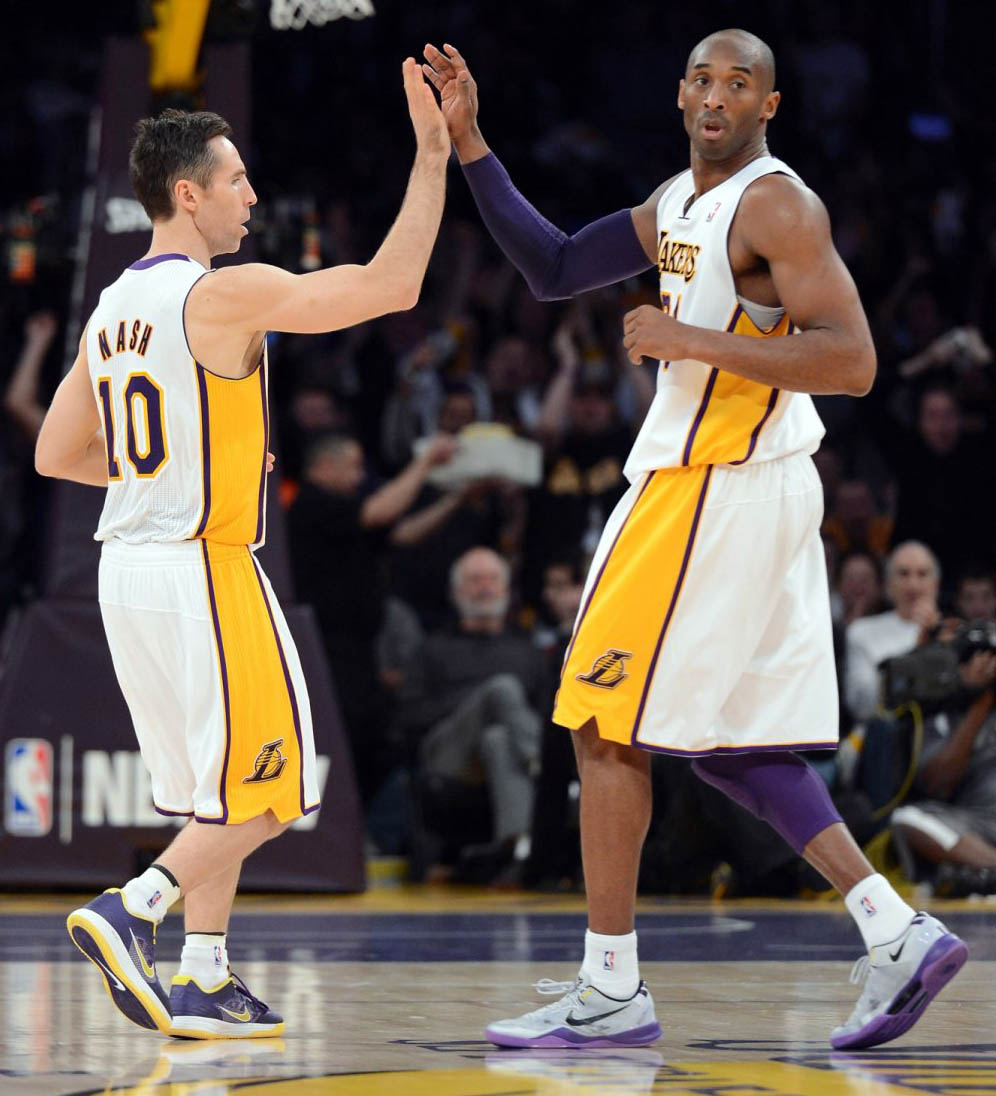 Steve Nash -- Lunar Hypergamer Low PE, Kobe Bryant -- Kobe 8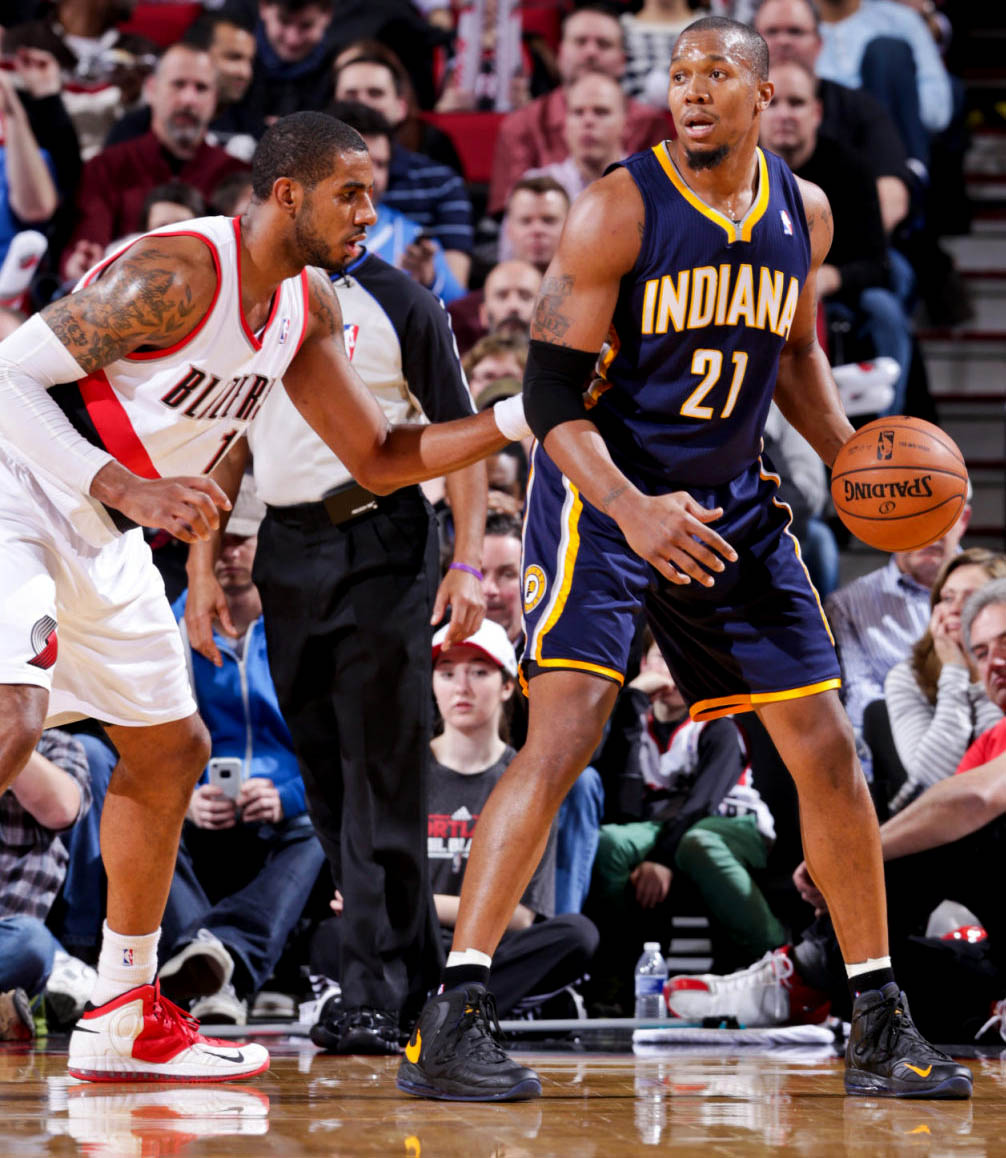 LaMarcus Aldridge and David West -- Air Max Hyperposite PE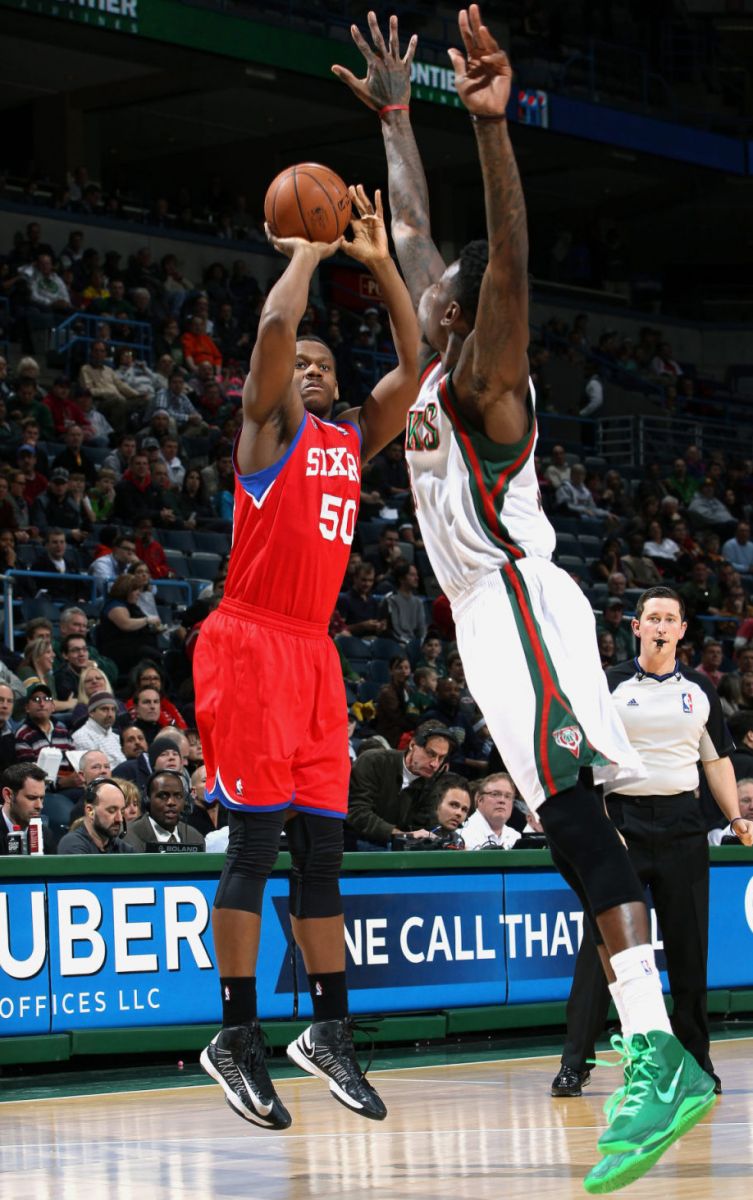 Lavoy Allen -- Hyperdunk 2012, Larry Sanders -- Zoom Hyperdisruptor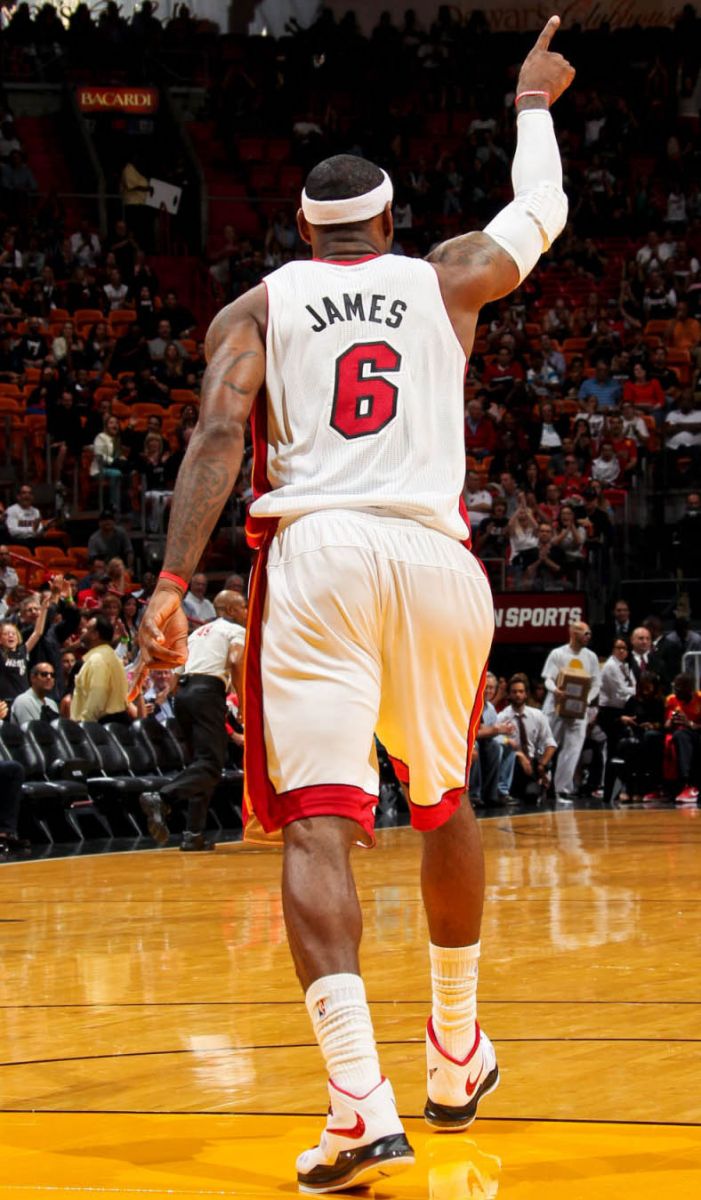 LeBron James -- LeBron X PE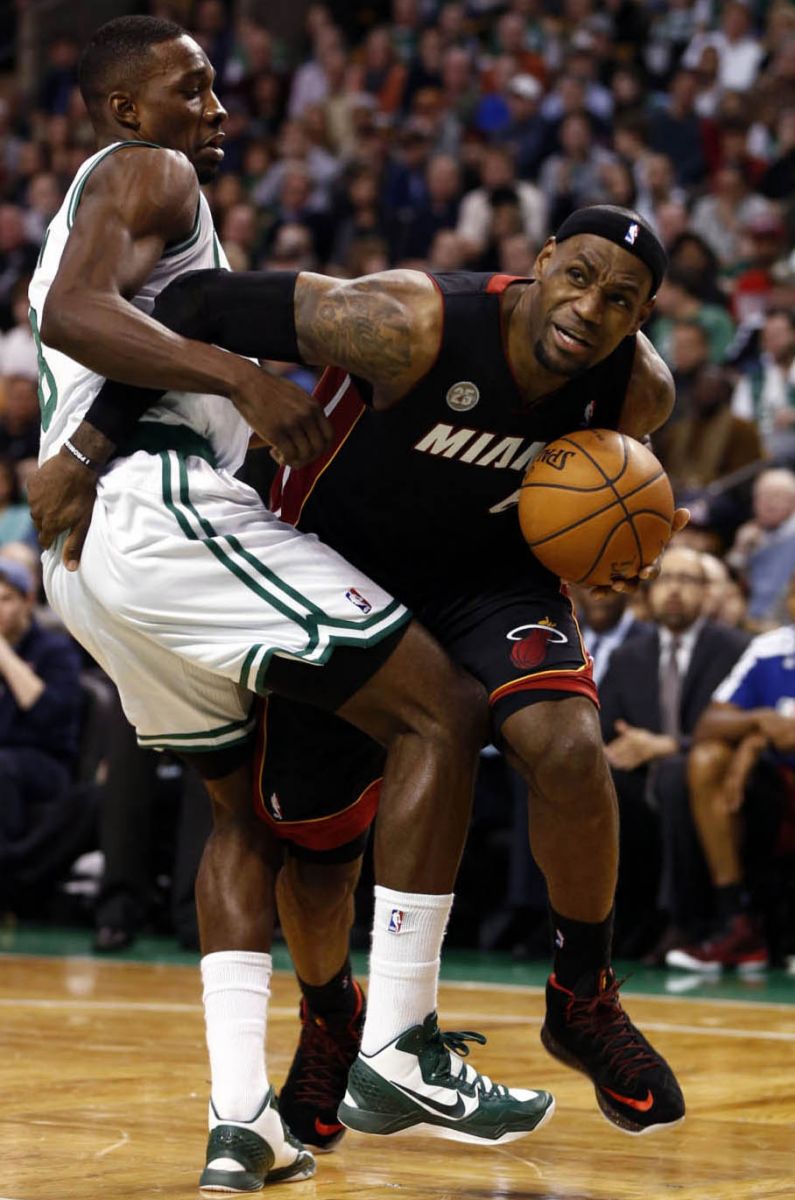 Jeff Green -- Zoom Hyperdisruptor, LeBron James -- Suede LeBron X PE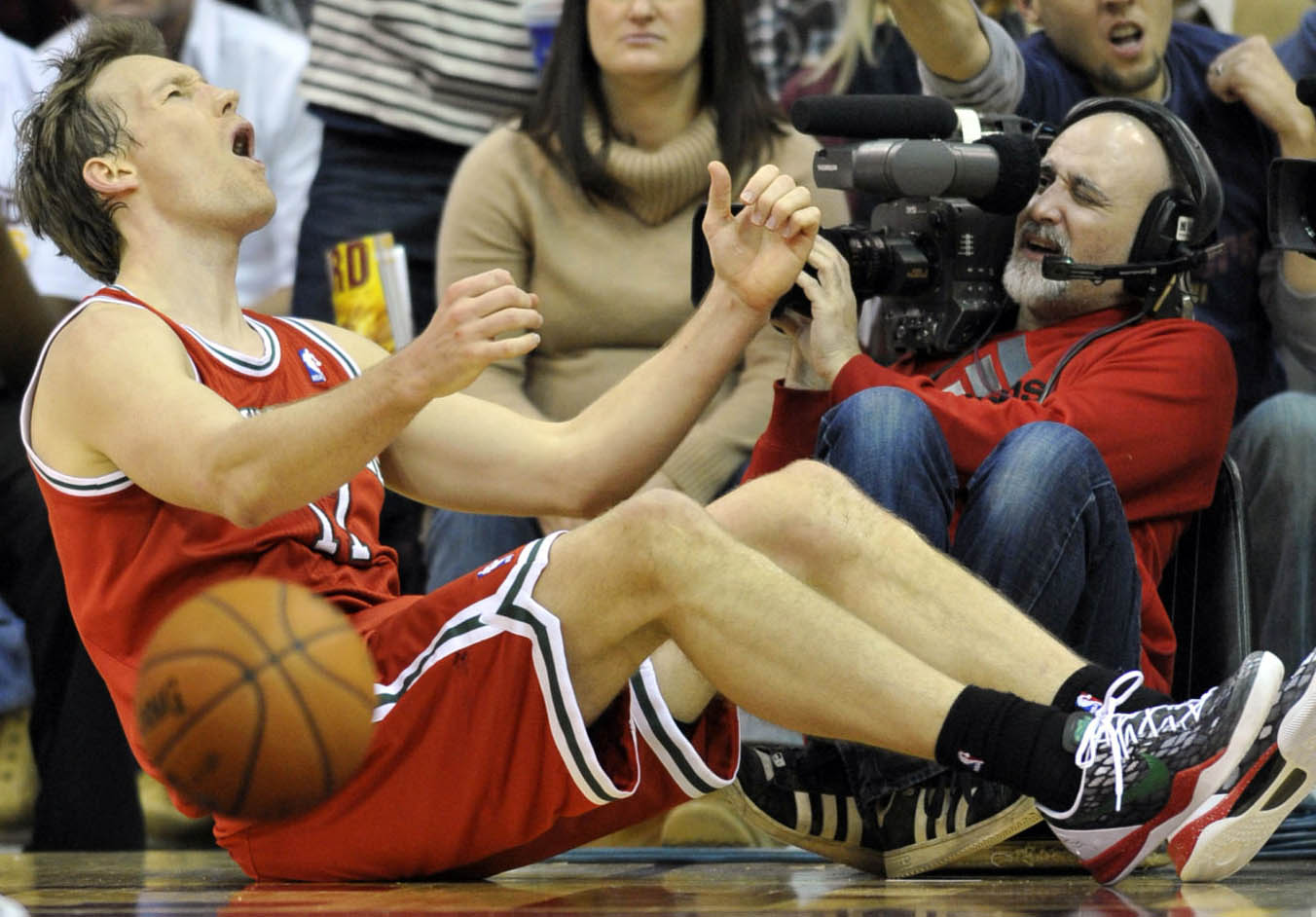 Mike Duneavy -- Kobe 8 iD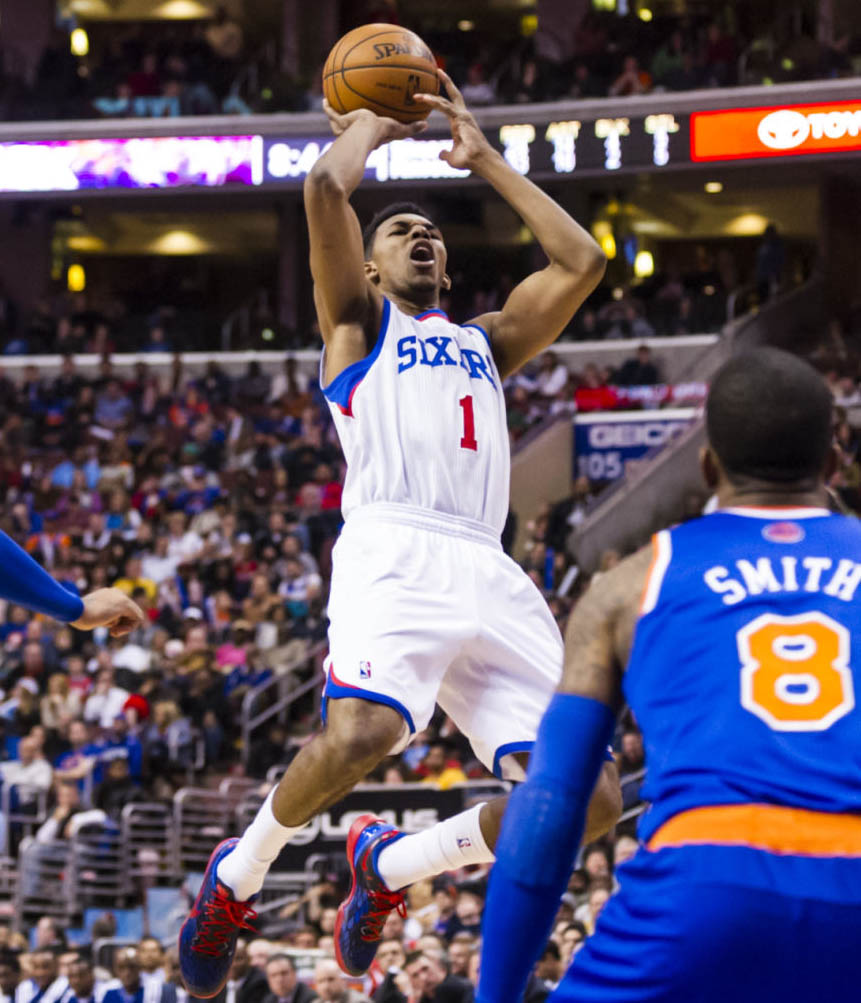 Nick Young -- Kobe 8 iD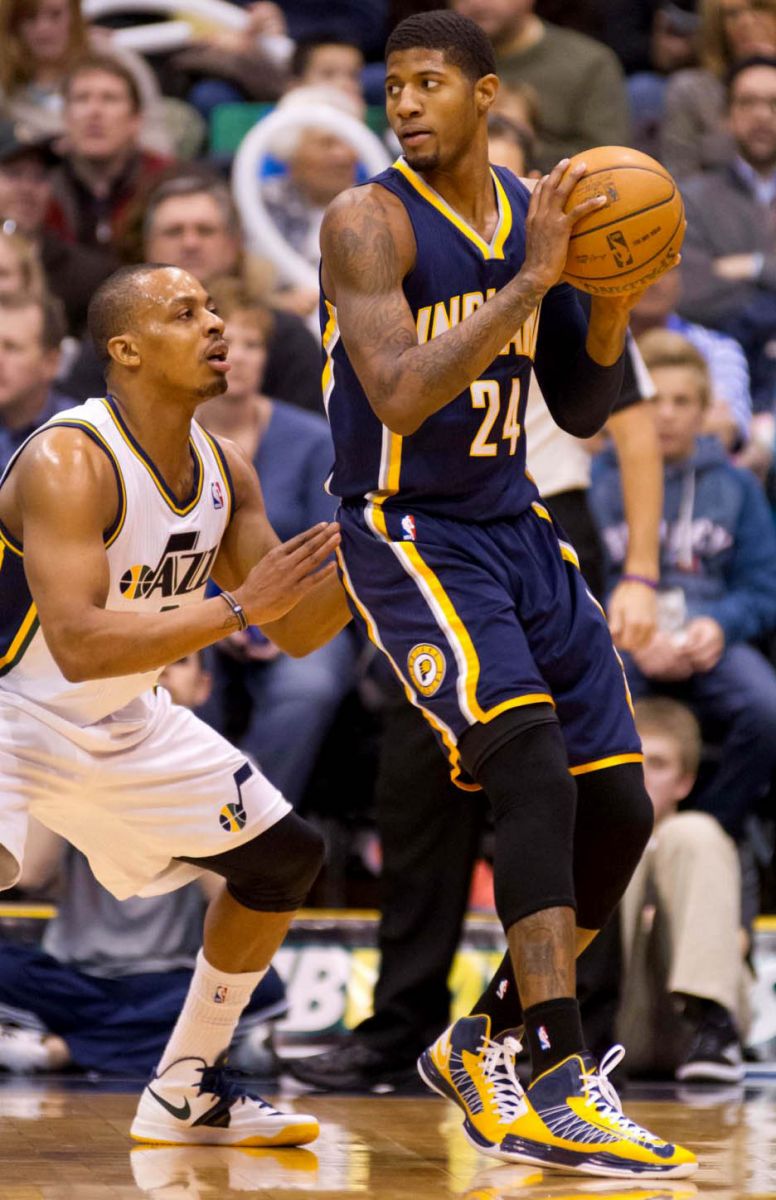 Paul George -- Hyperdunk 2012 iD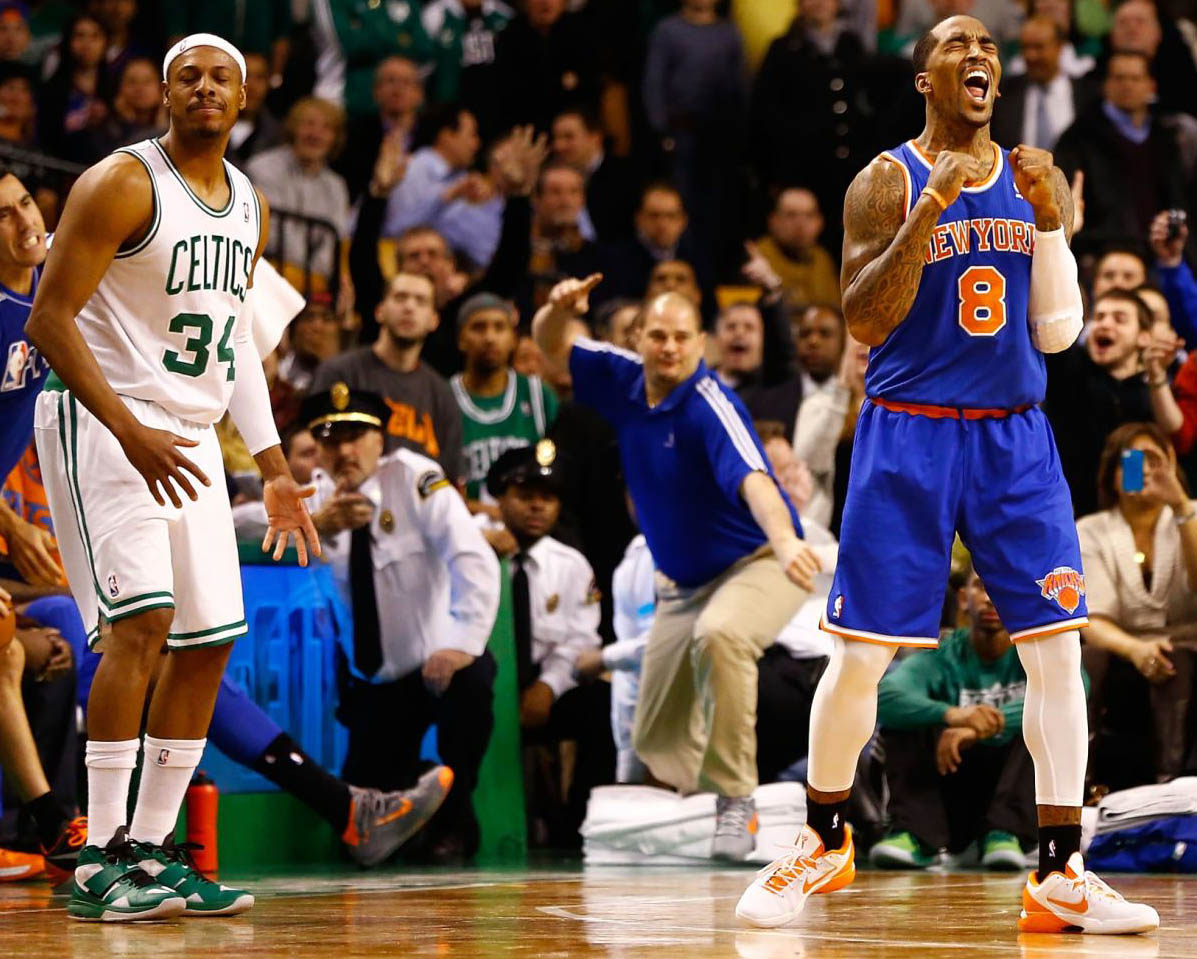 Paul Pierce -- Air Max Legacy 3, J.R. Smith -- Zoom Kobe VII iD
P.J. Tucker -- Zoom KD V iD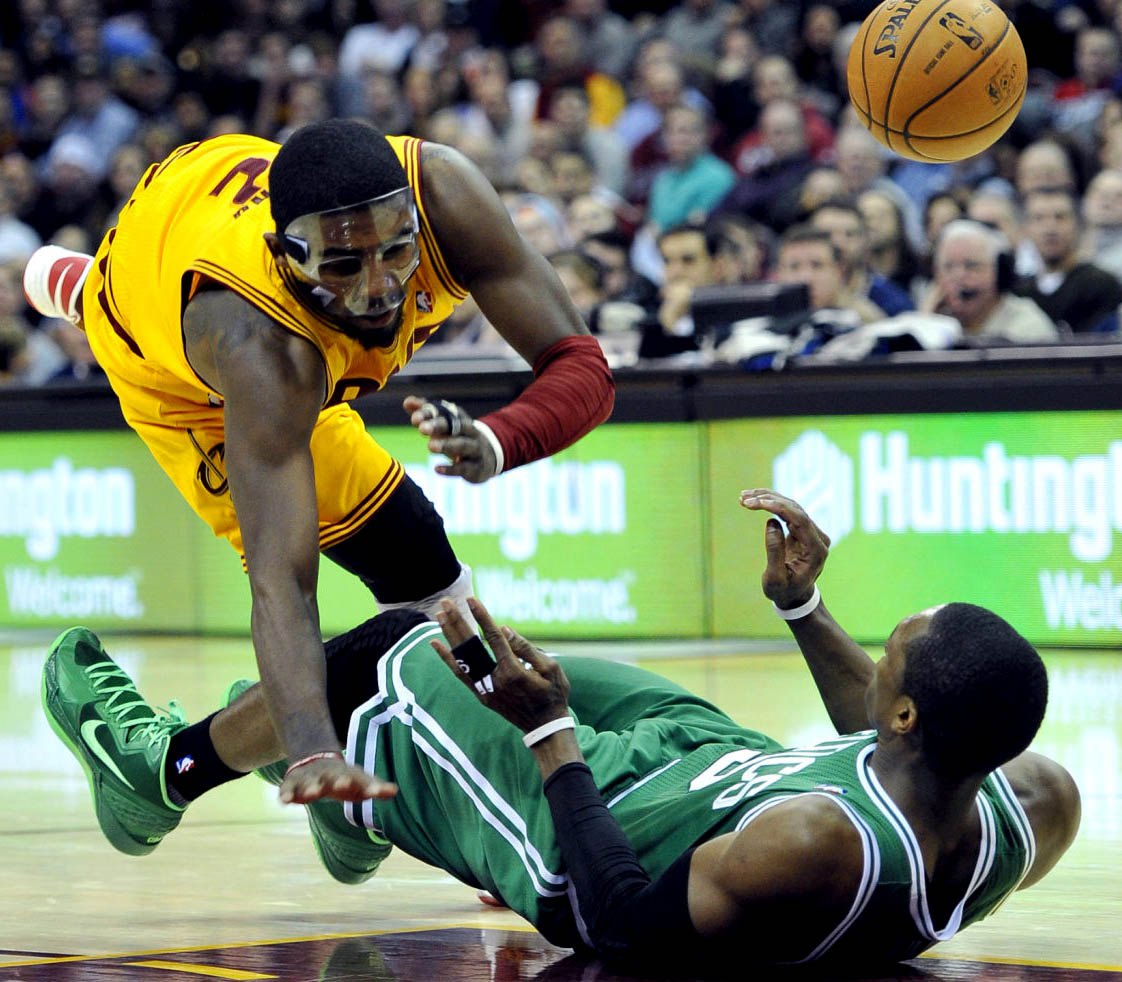 Rajon Rondo -- Zoom Hyperdisruptor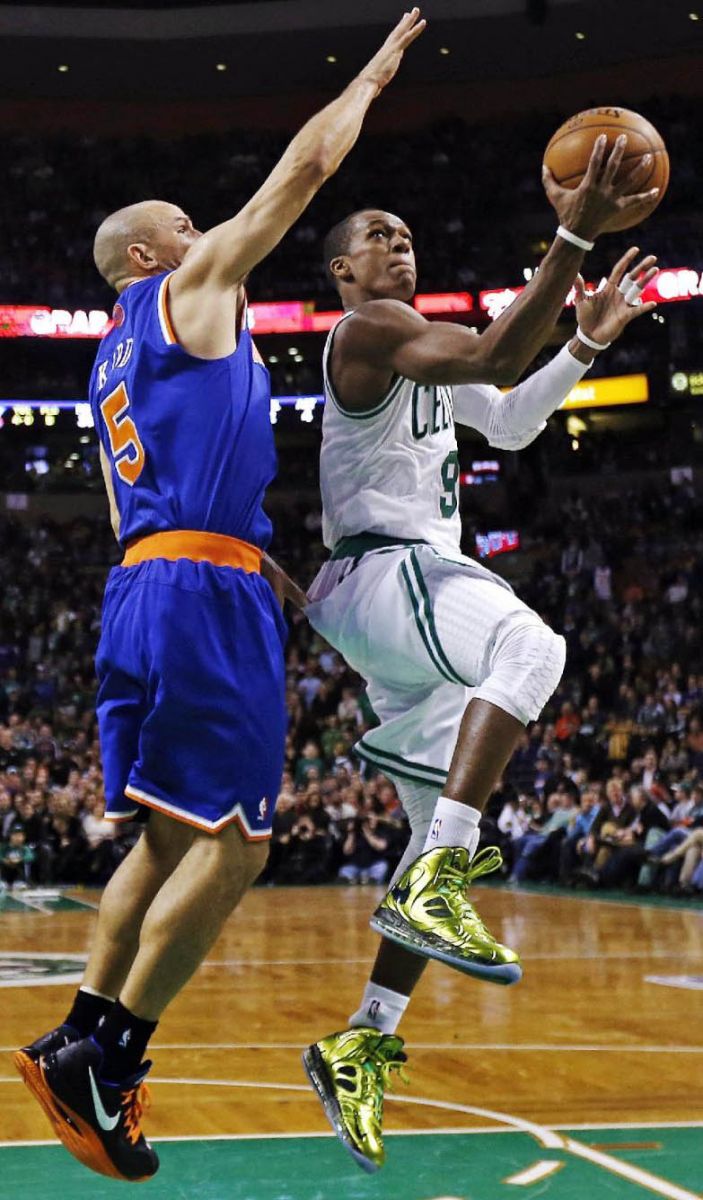 Jason Kidd -- Zoom Hyperfuse 2012 Low, Rajon Rondo -- Air Max Hyperposite PE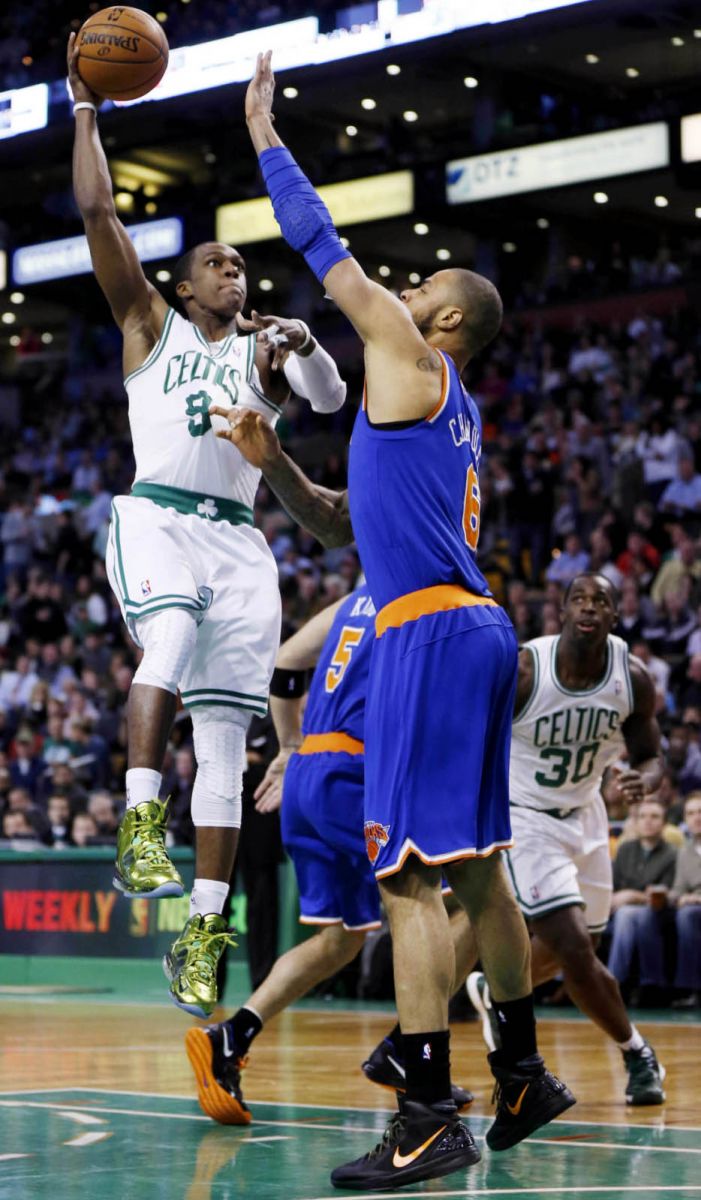 Rajon Rondo -- Air Max Hyperposite PE, Tyson Chandler -- Zoom Hyperdunk 2011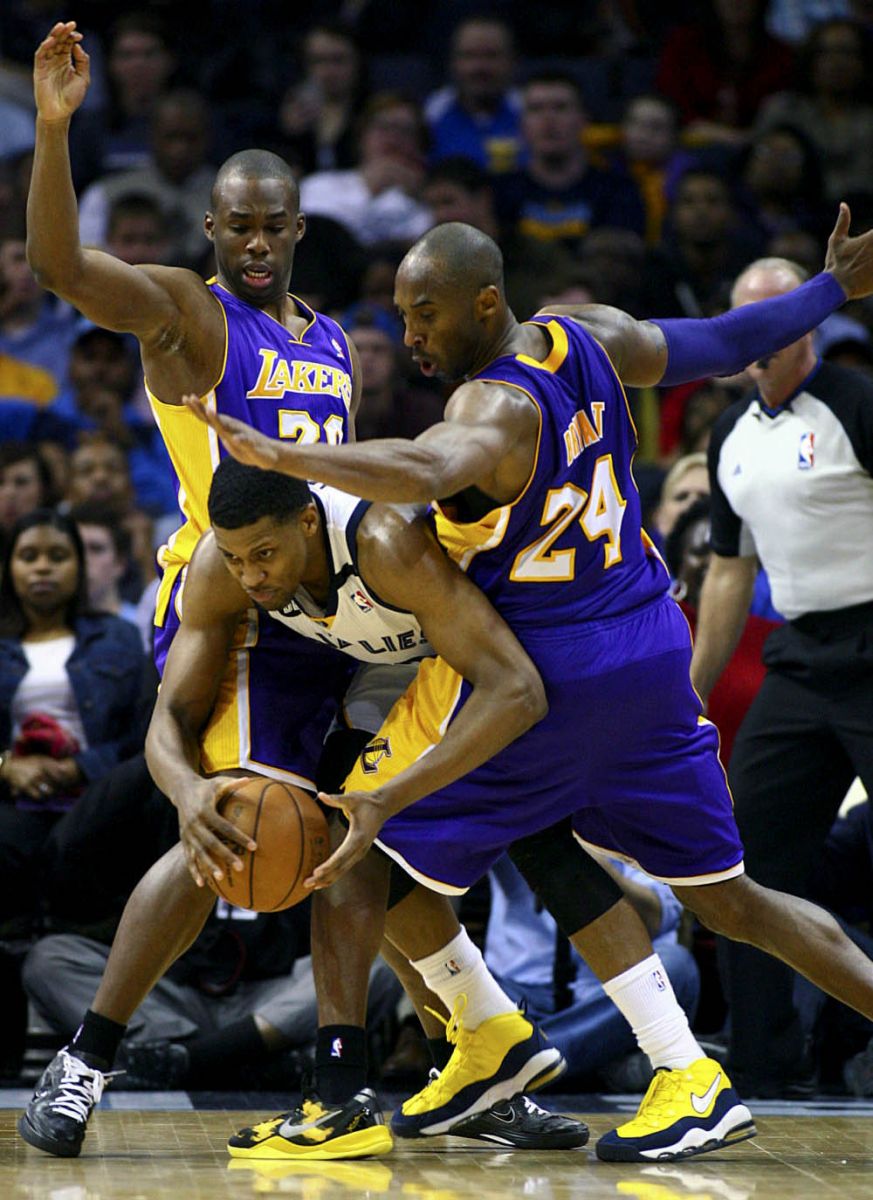 Kobe Bryant -- Kobe 8, Rudy Gay -- Air Max Uptempo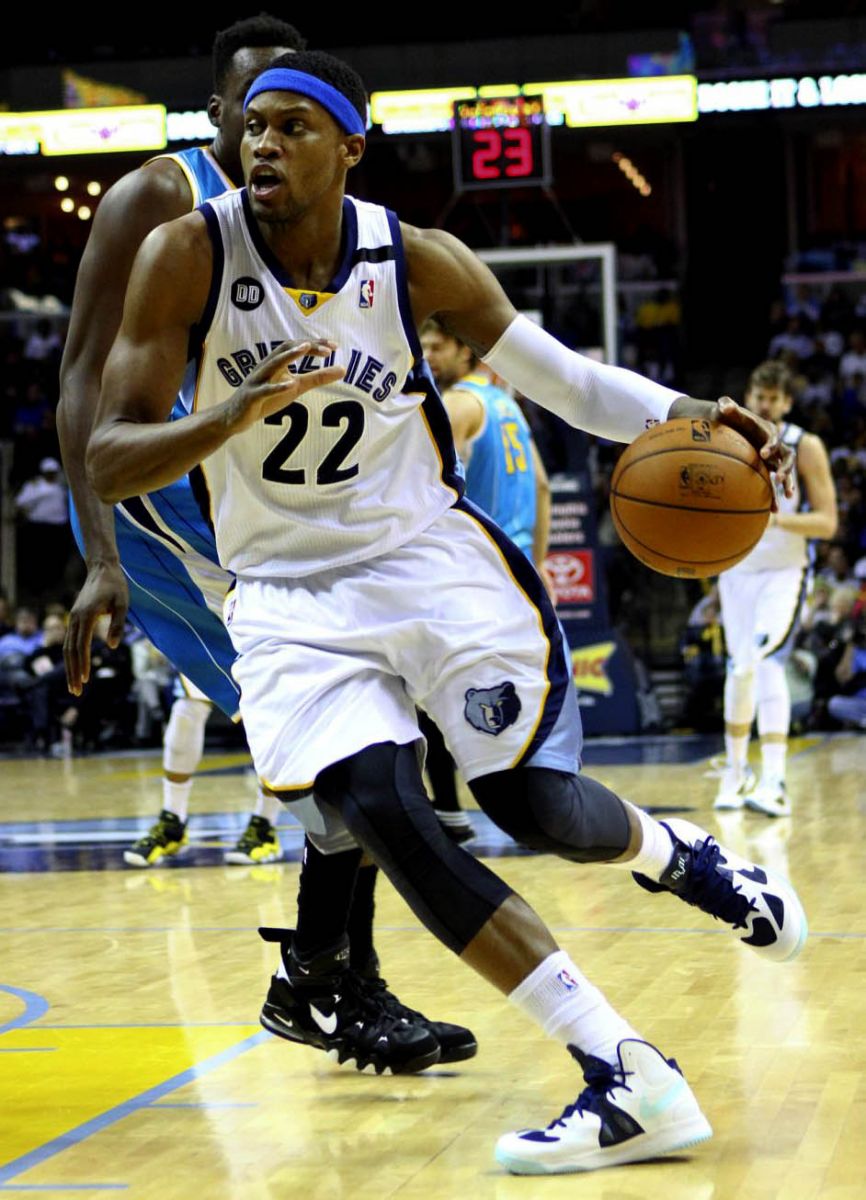 Rudy Gay -- Zoom Hyperfuse 2012 PE, Al-Farouq Aminu -- Air Max 2 Strong Retro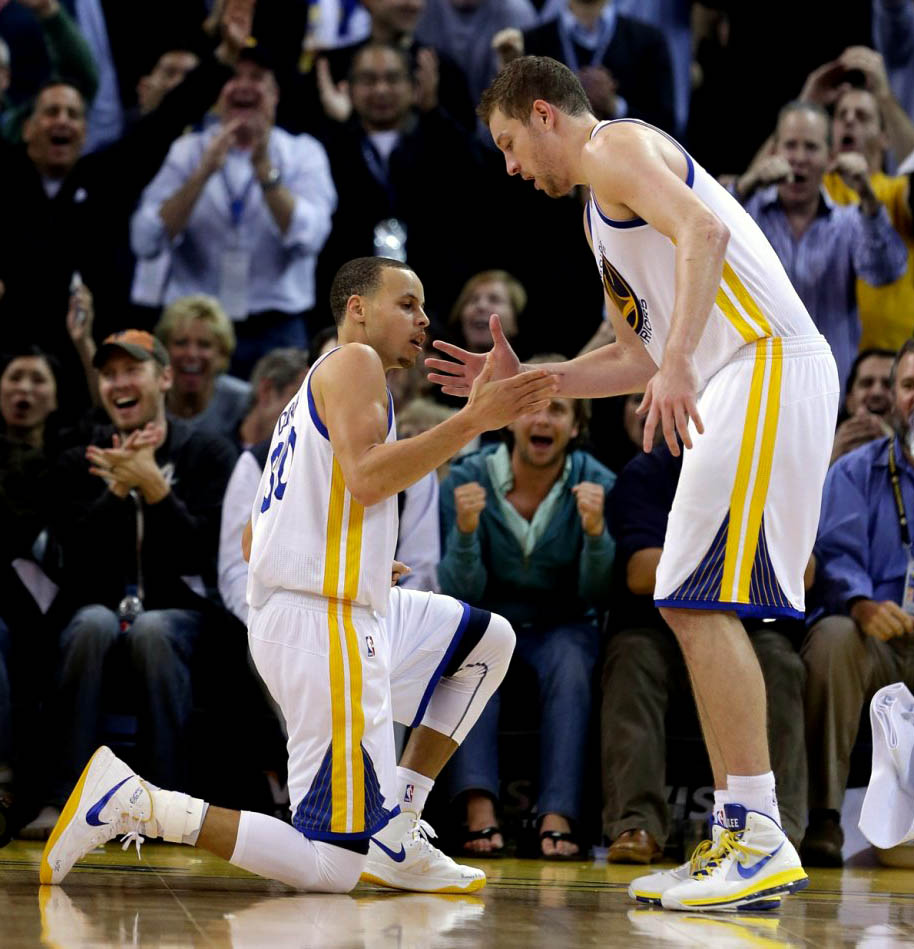 Stephen Curry -- Zoom Hyperfuse 2012, David Lee -- Air Max Hyperdunk 2011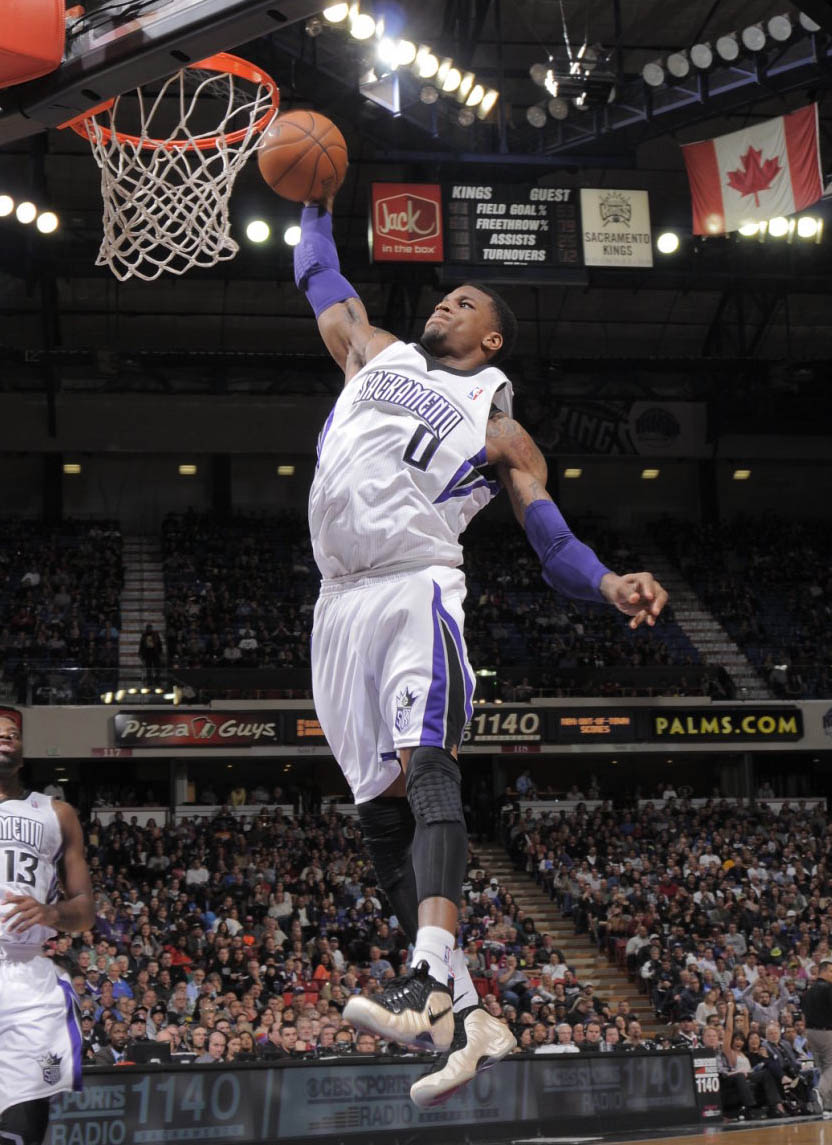 Thomas Robinson -- Air Foamposite Pro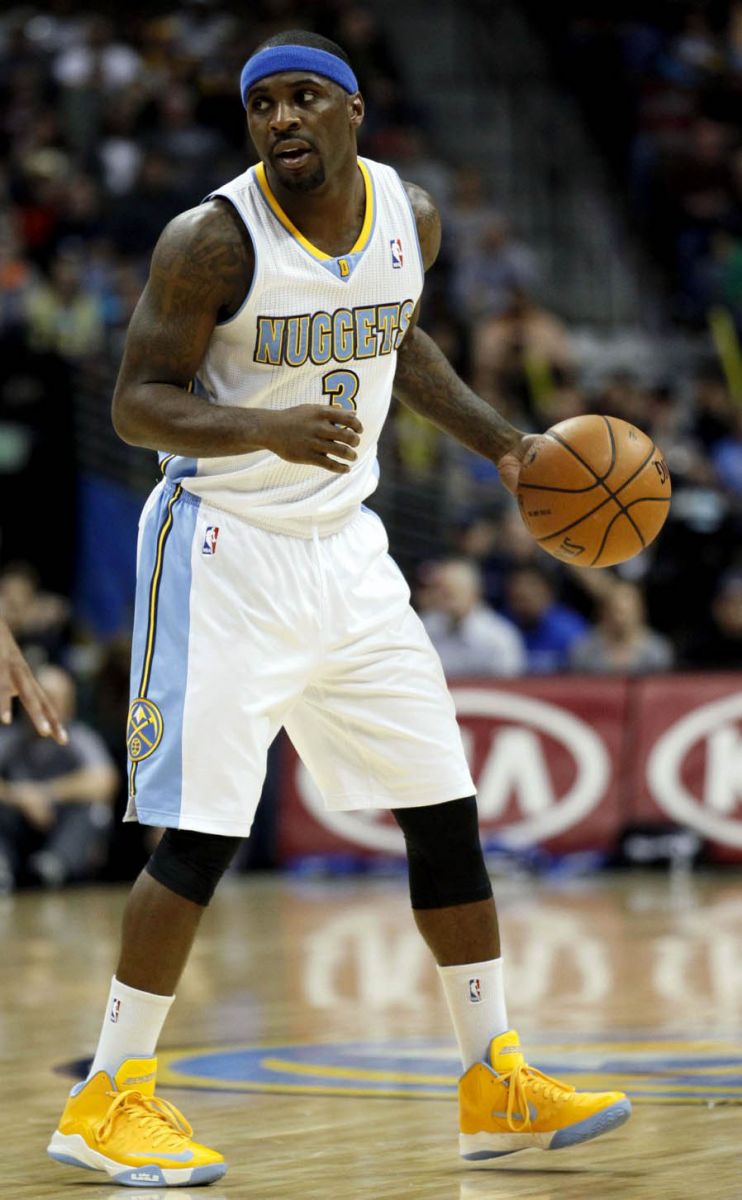 Ty Lawson -- Zoom Soldier 6 (Strapless)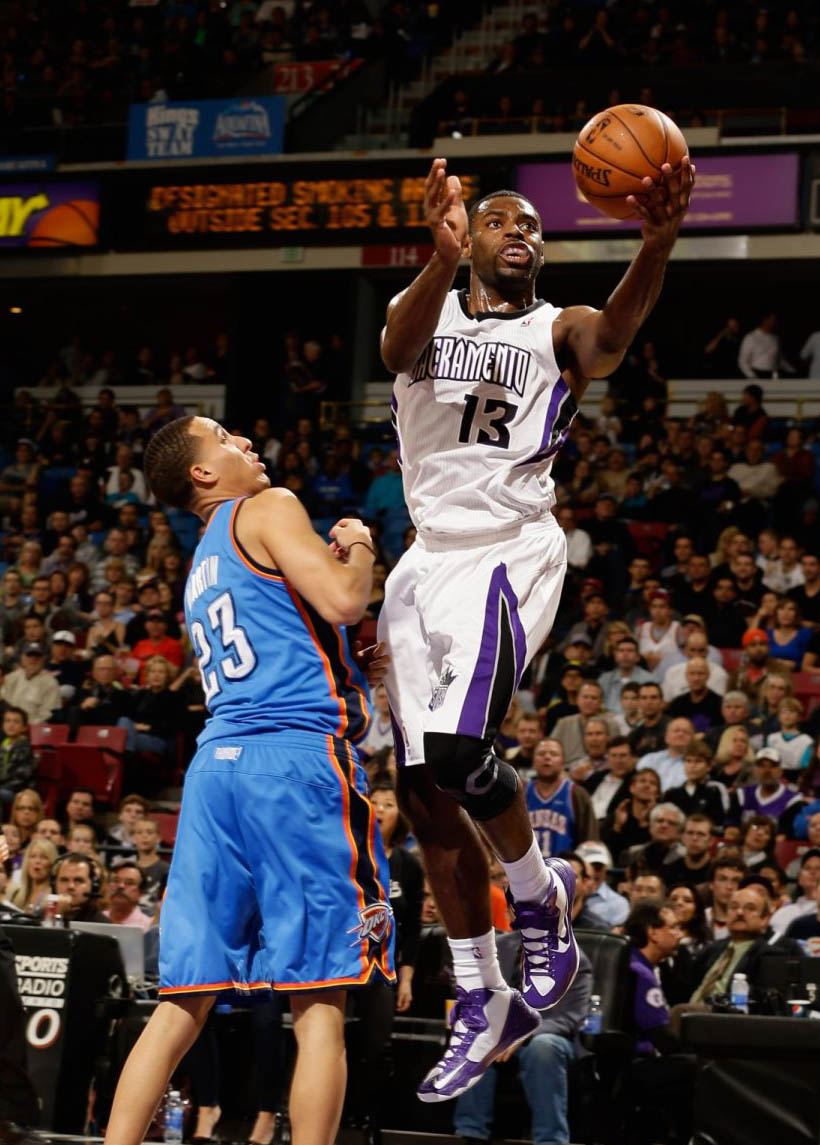 Tyreke Evans -- Zoom Hyperdisruptor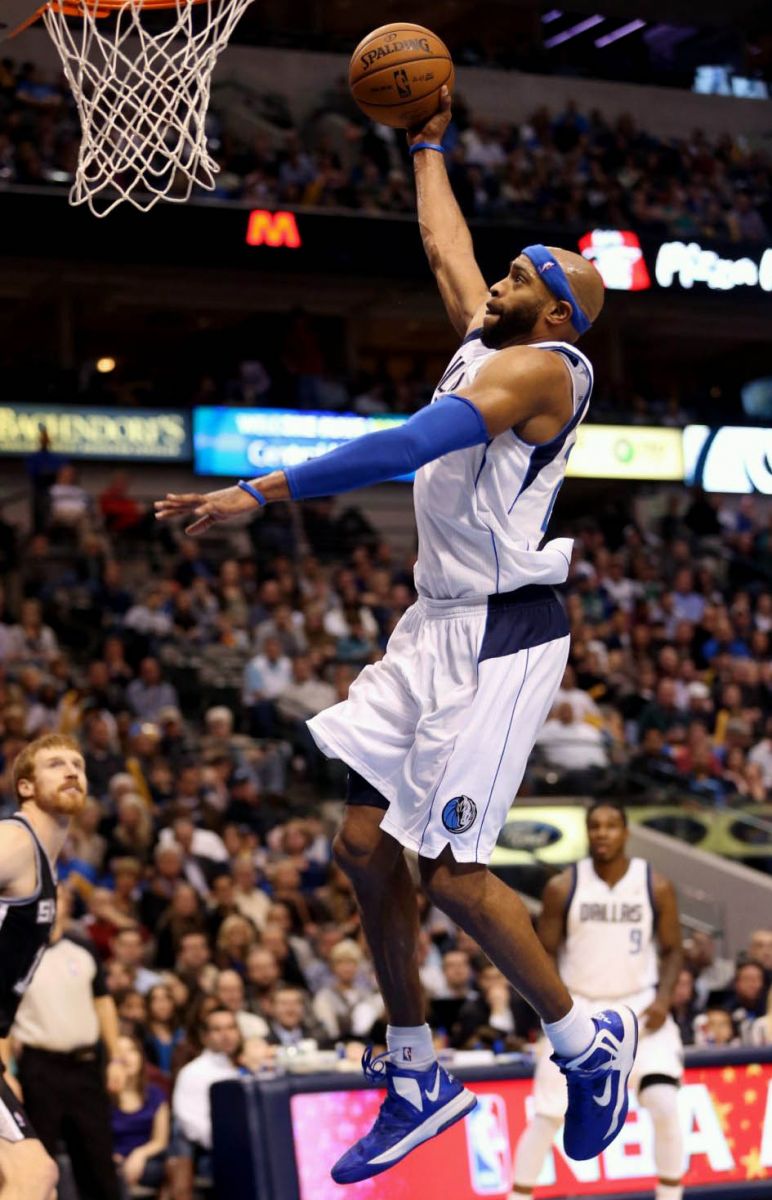 Vince Carter -- Air Max Hyperaggressor