words // Zack Schlemmer
As all you Jordan fans probably know, the Air Jordan 1 in its original White/Black/Red or "Chicago" colorway will be available at retailers again tomorrow. Though the quality of this latest retro is leaving some of us less than impressed, it's still good to see the iconic shoe hit shelves again. In Kicks on Cards Weekly Collection fashion of looking back at original shoes when their retro versions release, this week's first card features a young Michael Jordan in the Air Jordan 1.
We continue on to another shoe that saw a retro release this week: the Nike Air Max 2 Strong High, worn here by their chief endorser David Robinson. The Admiral's colorway you see here featuring a white and black upper and green ankle collar (reminiscent of his classic Air Unlimited colorway) will unfortunately not be making a comeback, but you can pick up the original Black/White version now.
Next up is a Glenn Robinson in the awesome but forgotten Reebok Prophet. The Prophet was Big Dog's signature shoe from 1996 and featured another one of the bold designs from Reebok's glory days. For the fourth card in this week's collection we have Walt Williams and his high socks in the Nike Air Up in a simple black colorway. We finish up with a card from beyond the 90's, with Ray Allen in his Air Jordan XIII PE and Kobe Bryant in his Nike Air Huarache 2K4 PE. Have a favorite sneaker sighting this week?
Michael Jordan -- Air Jordan 1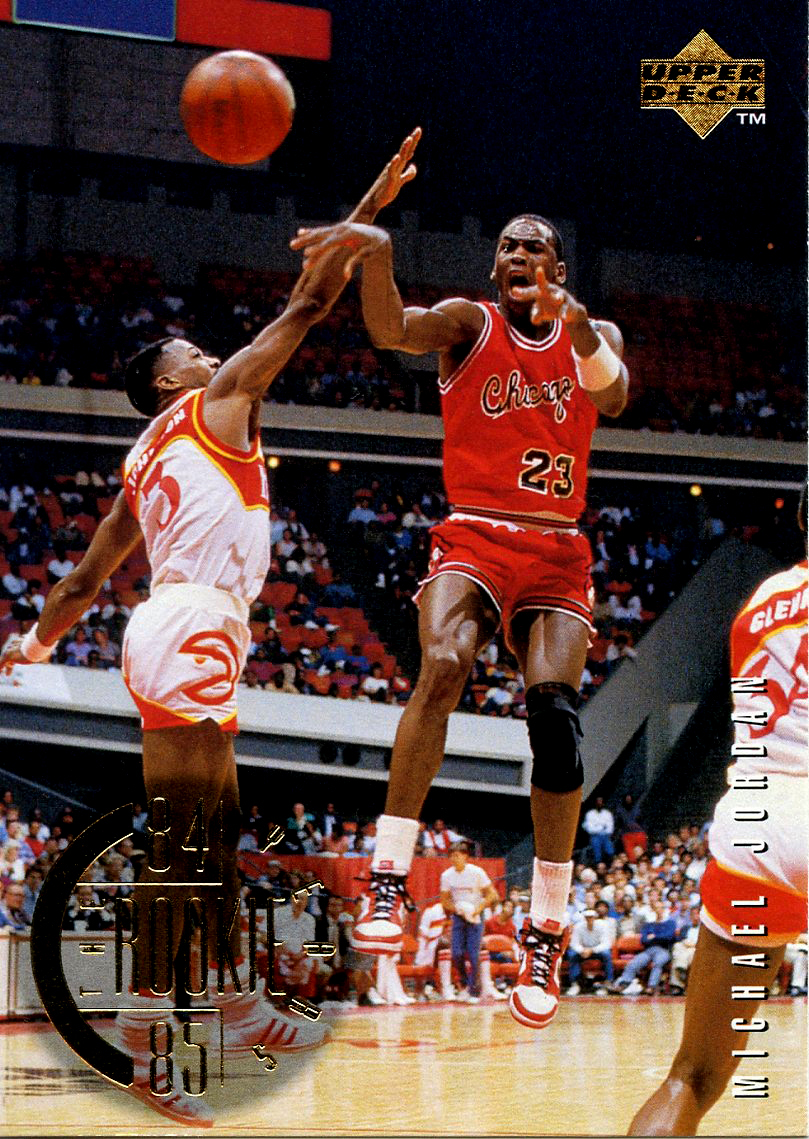 David Robinson -- Nike Air Max 2 Strong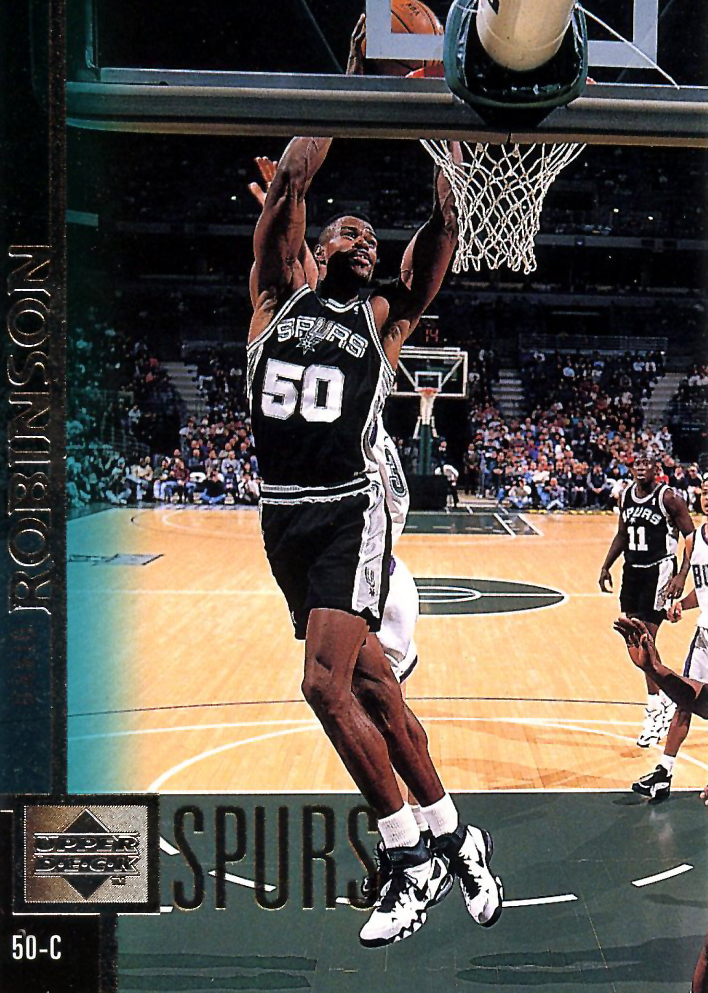 Glenn Robinson -- Reebok Prophet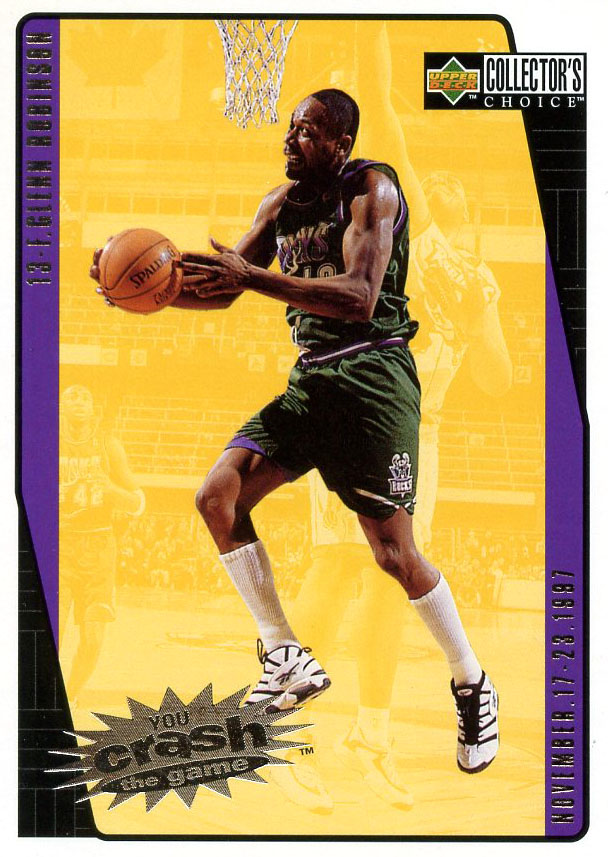 Walt Williams -- Nike Air Up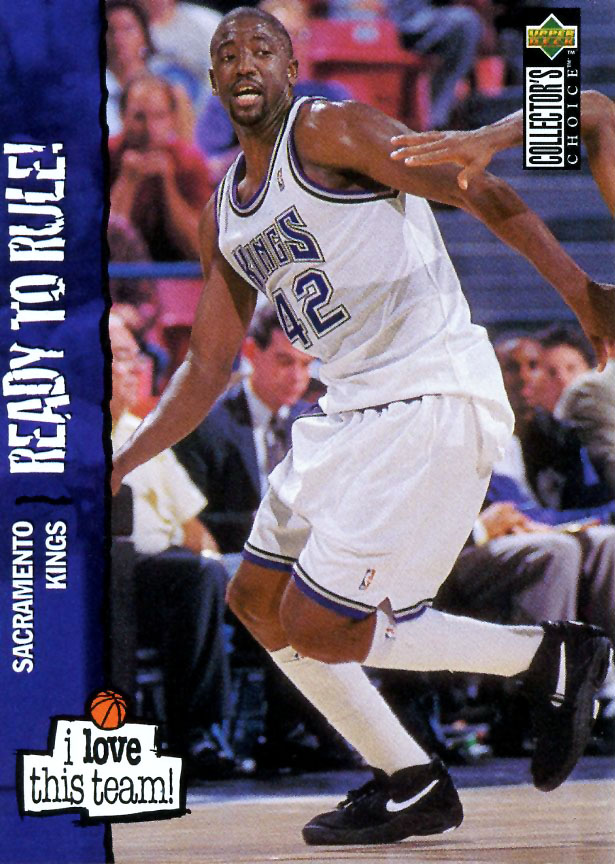 Ray Allen -- Air Jordan VIII PE, Kobe Bryant -- Nike Huarache 2K4 PE