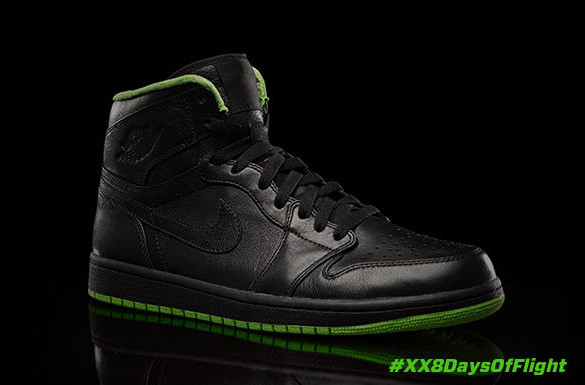 words // Luis Sanchez
The Jordan Brand gears up for next month's game-changing release with the launch of the XX8 Days of Flight campaign.
Extending over the next four weeks, the campaign encourages fans to rock their Air Jordans' I-2012 resulting in a worldwide showcase of the most iconic signature sneaker line ever. Definitely making out to be one of the hottest topics of the next month, the campaign was launched today with the unveiling of the Air Jordan I from the limited edition Black/Neon Green Air Jordan collection. The celebratory Black/Neon Green Collection will be unveiled over the length of the campaign, with each day bringing us a look at a new Air Jordan model.
Follow @Jumpman23 across all social network platforms such as Twitter and Instagram, and be sure to join the celebration with the #XX8DaysOfFlight hashtag on allyour Air Jordan photos over the next 28 days.