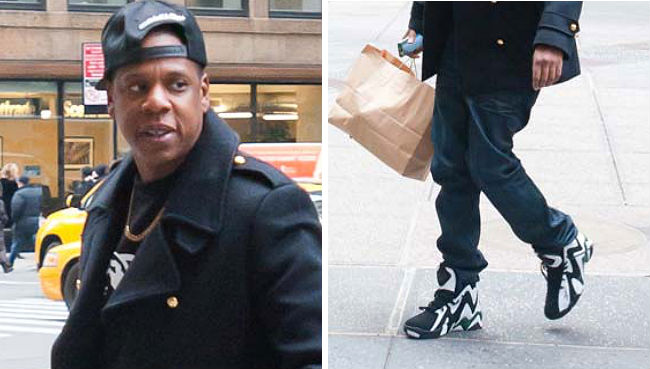 words // Brandon Richard
Shawn Kemp's Reebok Kamikaze II retro officially hit stores today and rapper/mogul Jay-Z is one of many happy about its return. Earlier today, Jay was spotted rocking a fresh pair while heading to his NYC office for a meeting.
Check out a few shots of Jay in retro Kemps below.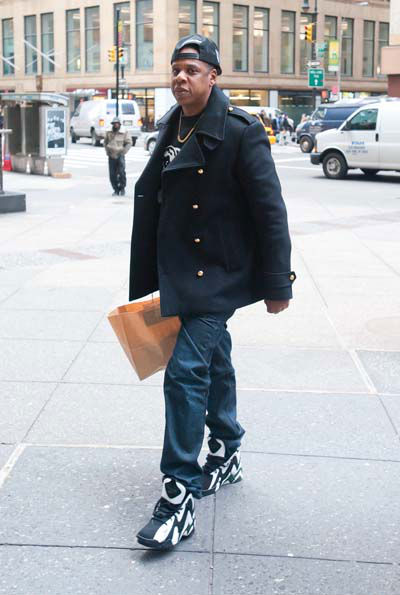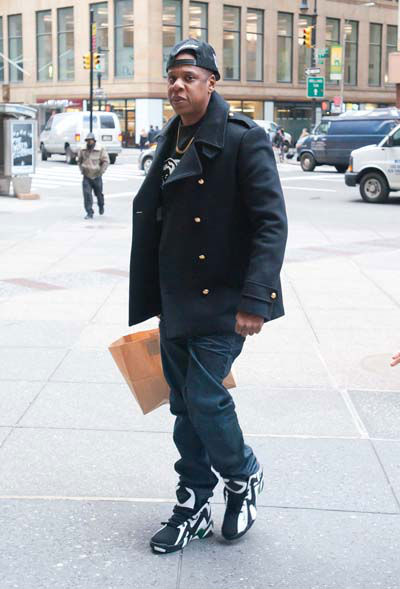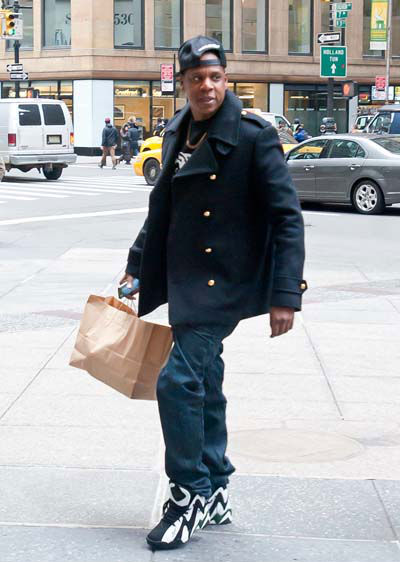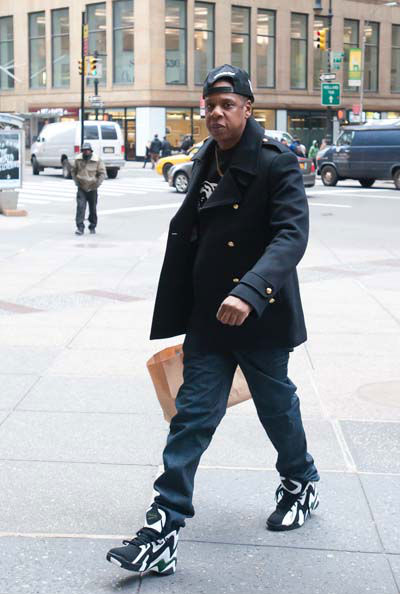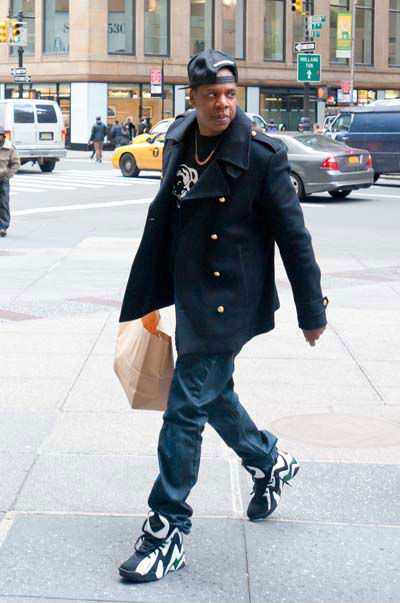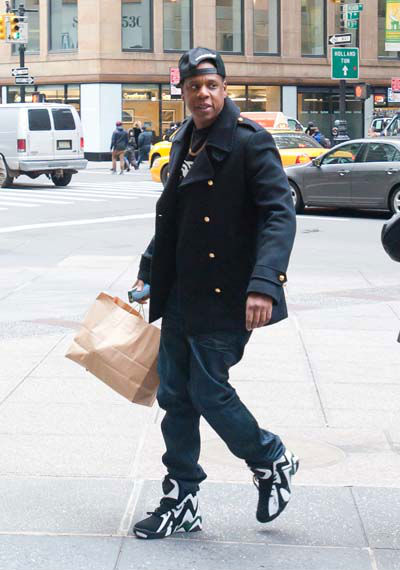 images via INF Daily