words // Nick DePaula
I remember exactly where I was when I watched LeBron's very first NBA game against my hometown Sacramento Kings, and with all that unfolded late last week in the capital city, Friday night's trip to town may have been James' very last visit.
Making his one annual stop at Sleep Train Arena what I still call Arco Arena, LeBron turned back the clock all these years later and was captured by NBA photographer Rocky Widner throwing down a picturesquely similar 1-handed tomahawk on the break.
Check out a side-by-side comparison of what has become his trademark dunk, and enjoy video of the action below.
And is it just me, or did the Swoosh placement on the new LeBron X have this dunk in mind all along?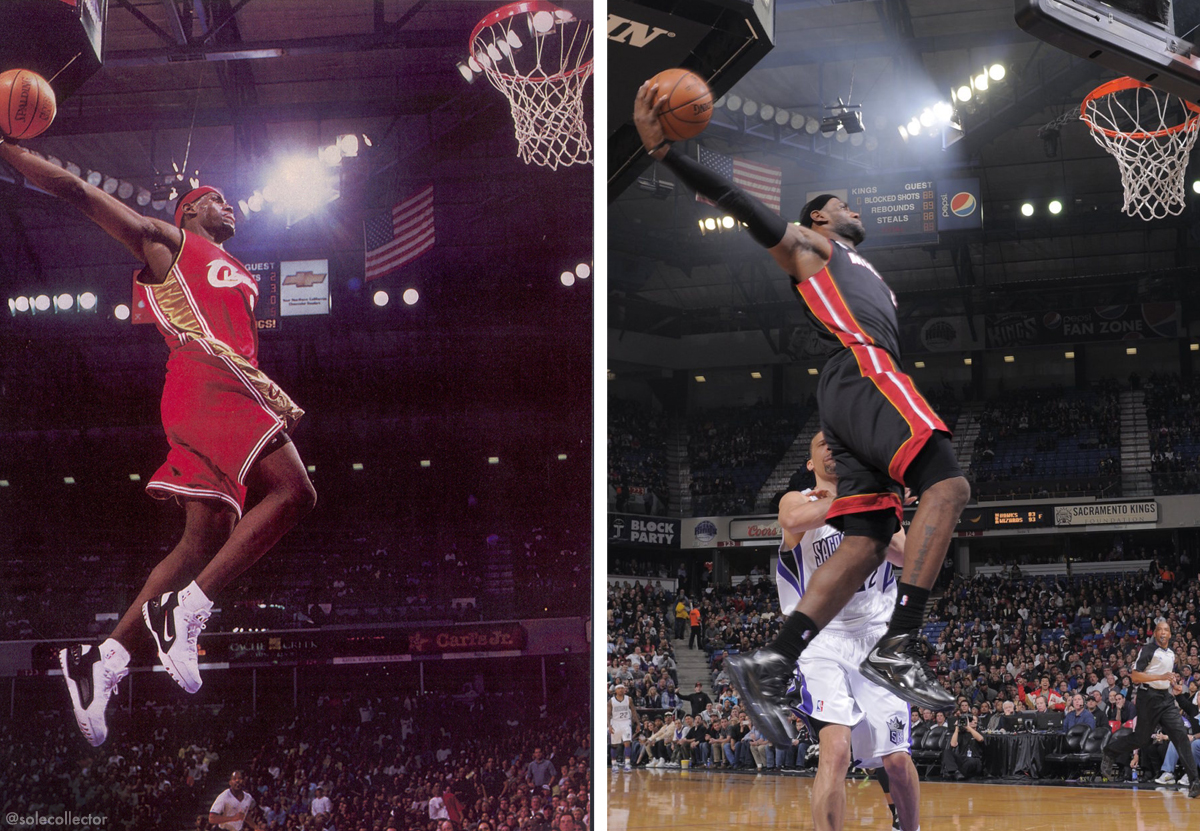 LeBron's first dunk -- fittingly at the :23 second mark:
LeBron's throwback tomahawk dunk from Friday night: