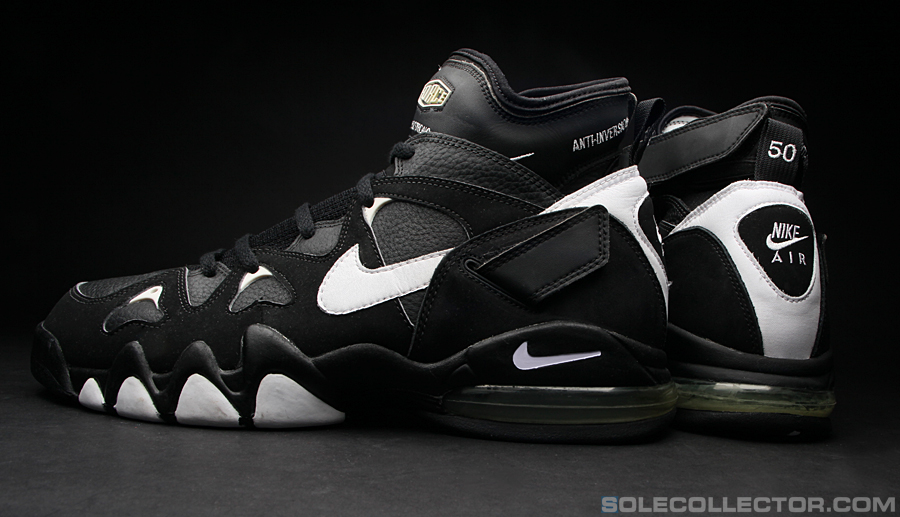 words // Zack Schlemmer
With the return of the classic Nike Air Max 2 Strong High basketball shoe from Nike Sportswear this week, we figured it was a good excuse to throw up some more pictures of vintage NBA action. All images below will, of course, feature players wearing the original Air Max 2 Strong from 1995.
The Air Max 2 Strong was the follow-up to 1994's Air Max Strong and is most closely associated with San Antonio Spurs legend David Robinson. Along with The Admiral, the 2 Strong was worn by any number of players in the NBA throughout the 1995-96 season. At every position from point guard to center, the 2 Strong in either its mid or high version could be found on the court. The shoe was a no-nonsense performance shoe. The high, which is the version being re-released now, featured a high cut inner bootie and "Anti-Inversion" lateral and medial velcro straps at the heel for the ultimate locked-down support. The upper sat on the same midsole design as Charles Barkley's Air Max2 CB but with a different, finger-print-like design on the outsole.
Many of the players you will see below were the no-nonsense, unflashy players of their time, which reflect the shoe's utilitarian design and performance. Check out pictures of David Robinson along with forgotten players like Brent Price and Terry Dehere all wearing the Nike Air Max 2 Strong Mid and High, and let us know if you'll be grabbing a pair of the new retro release.
David Robinson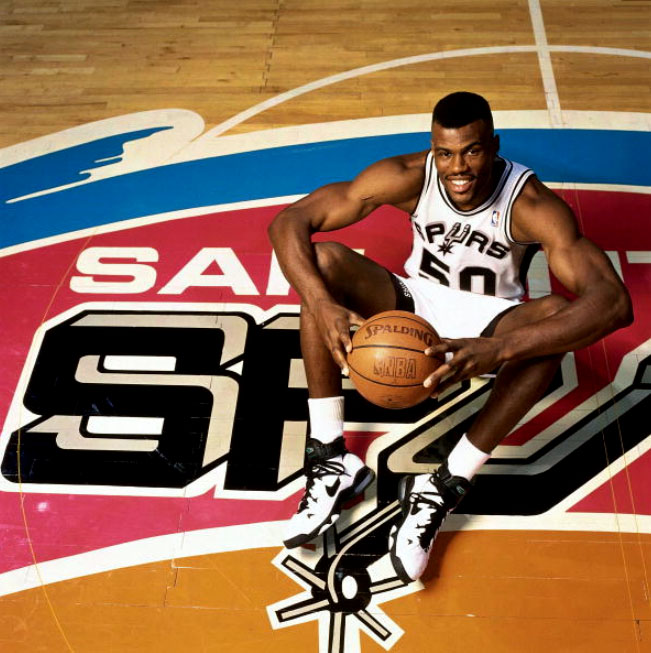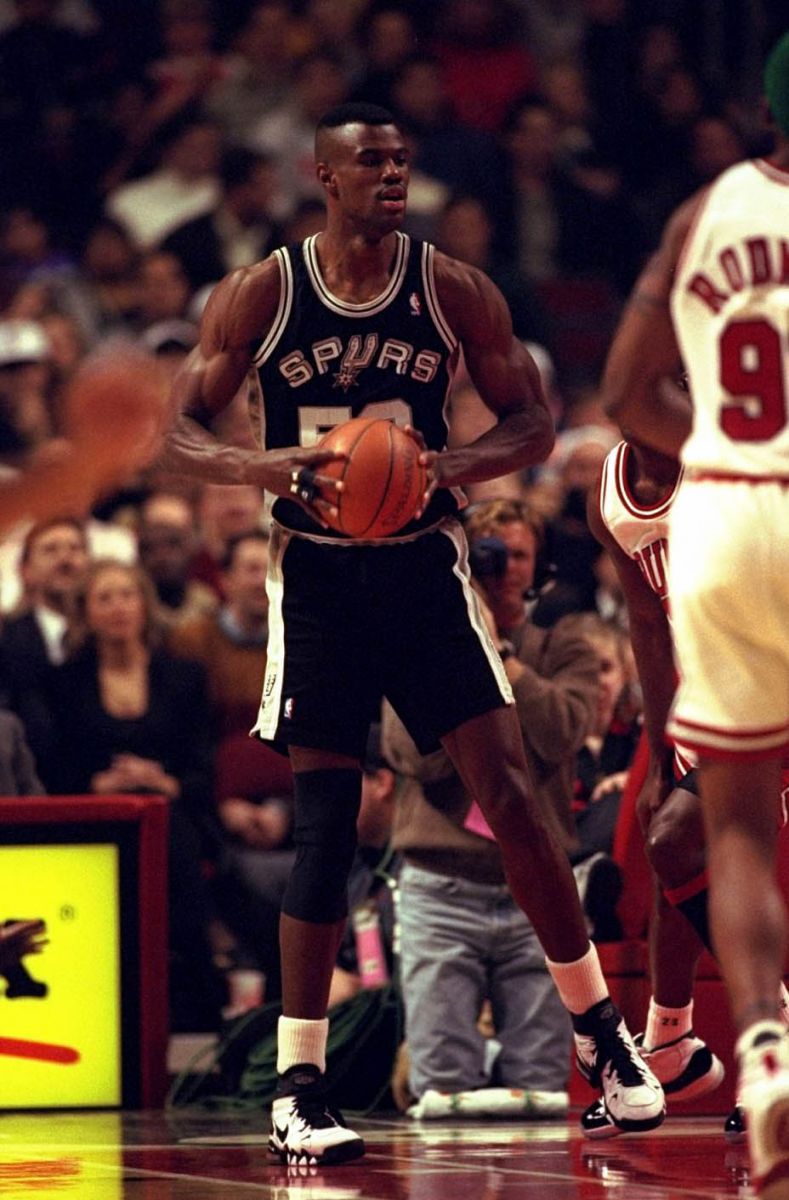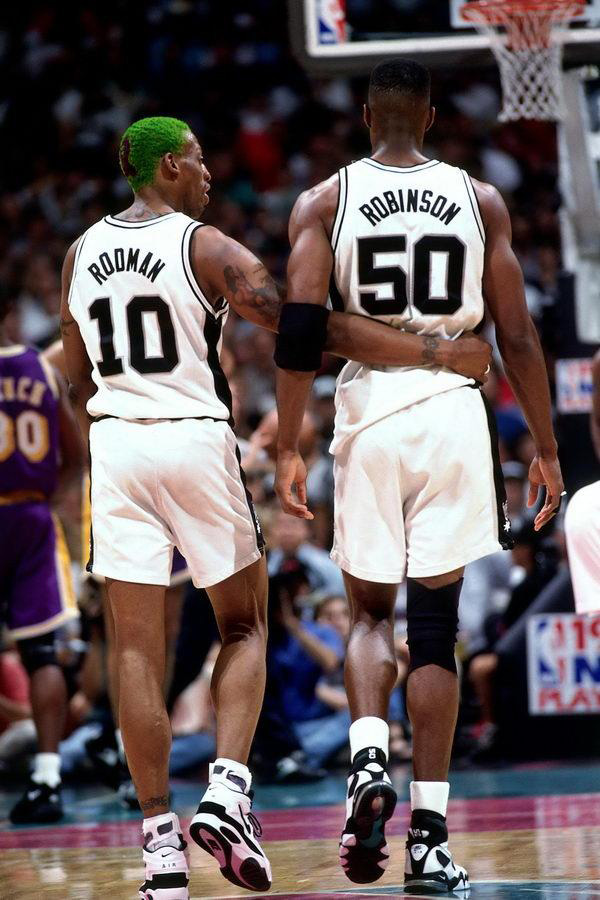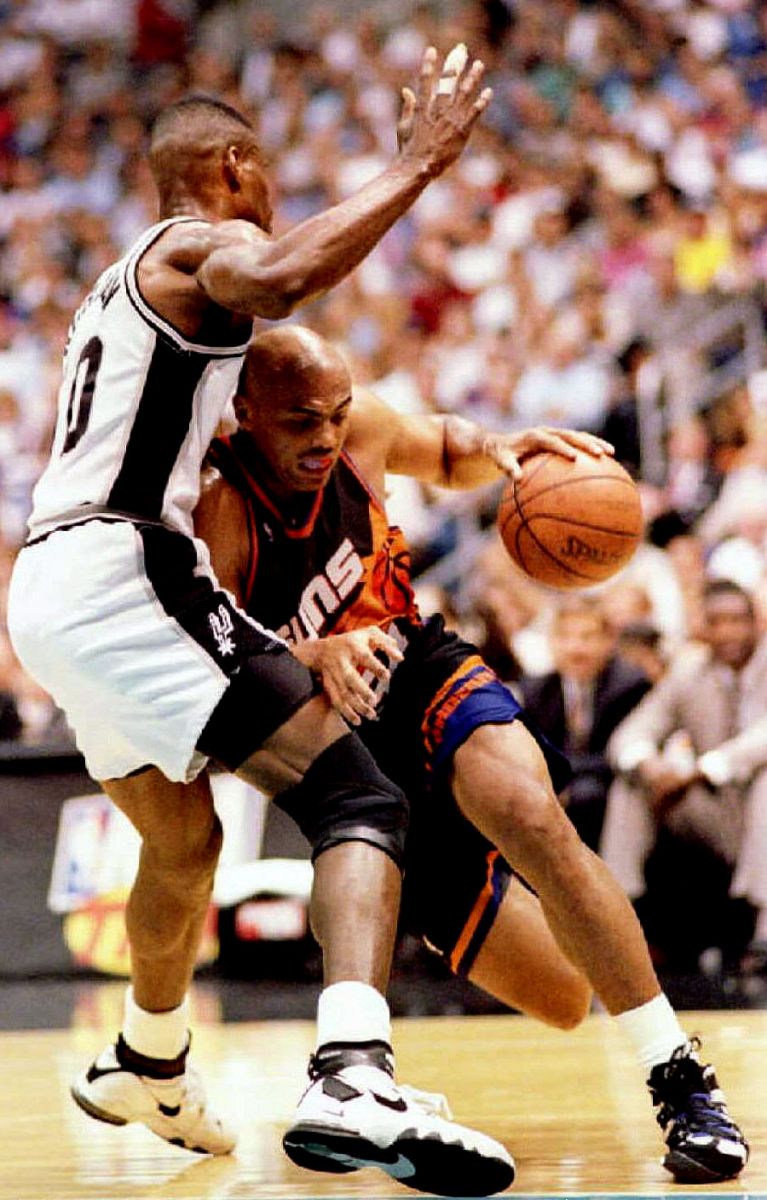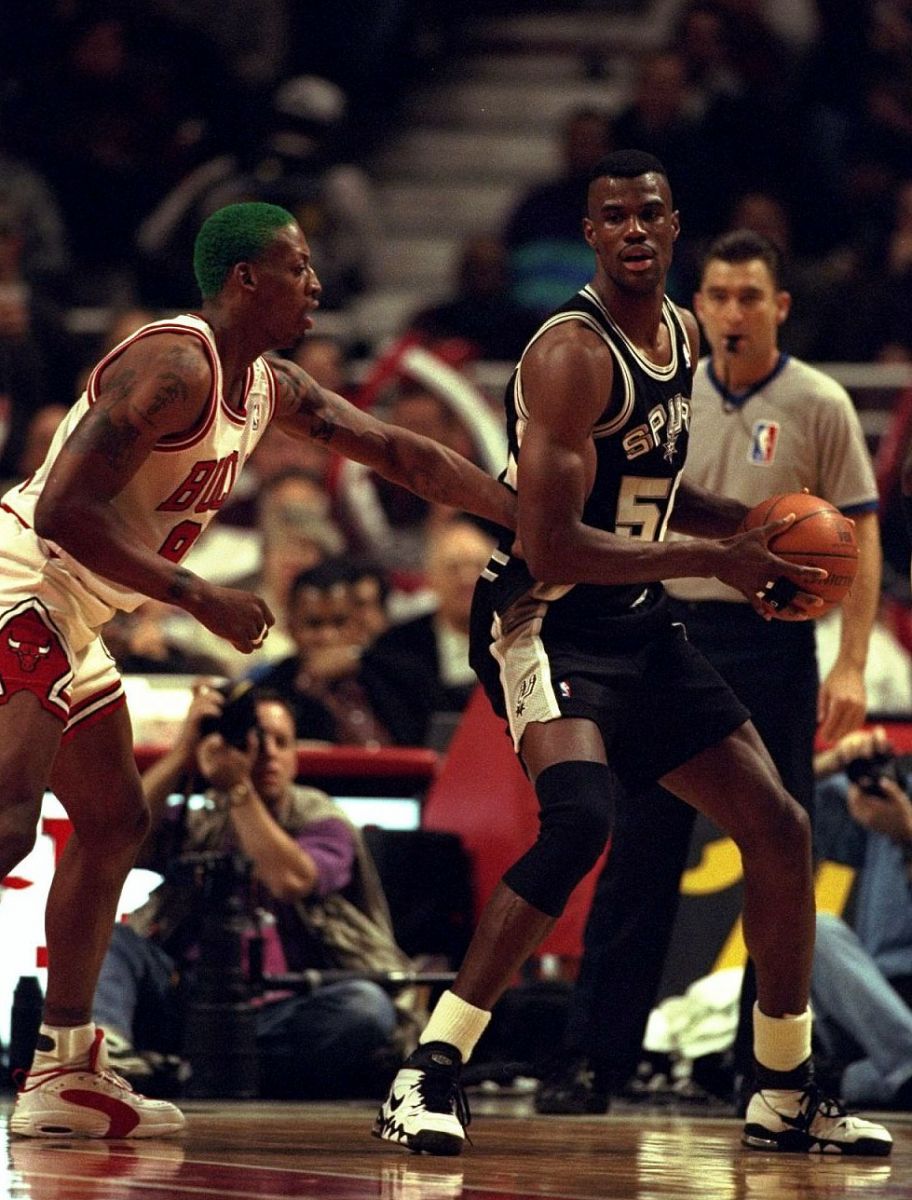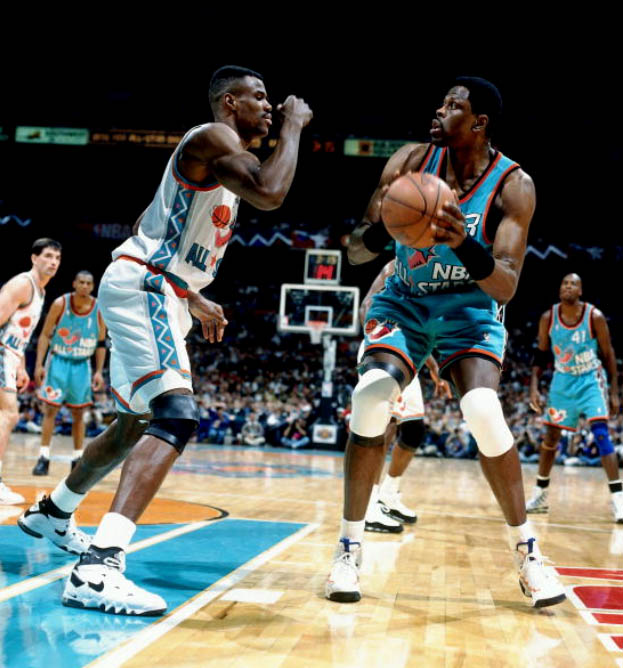 Antonio Davis and Rex Chapman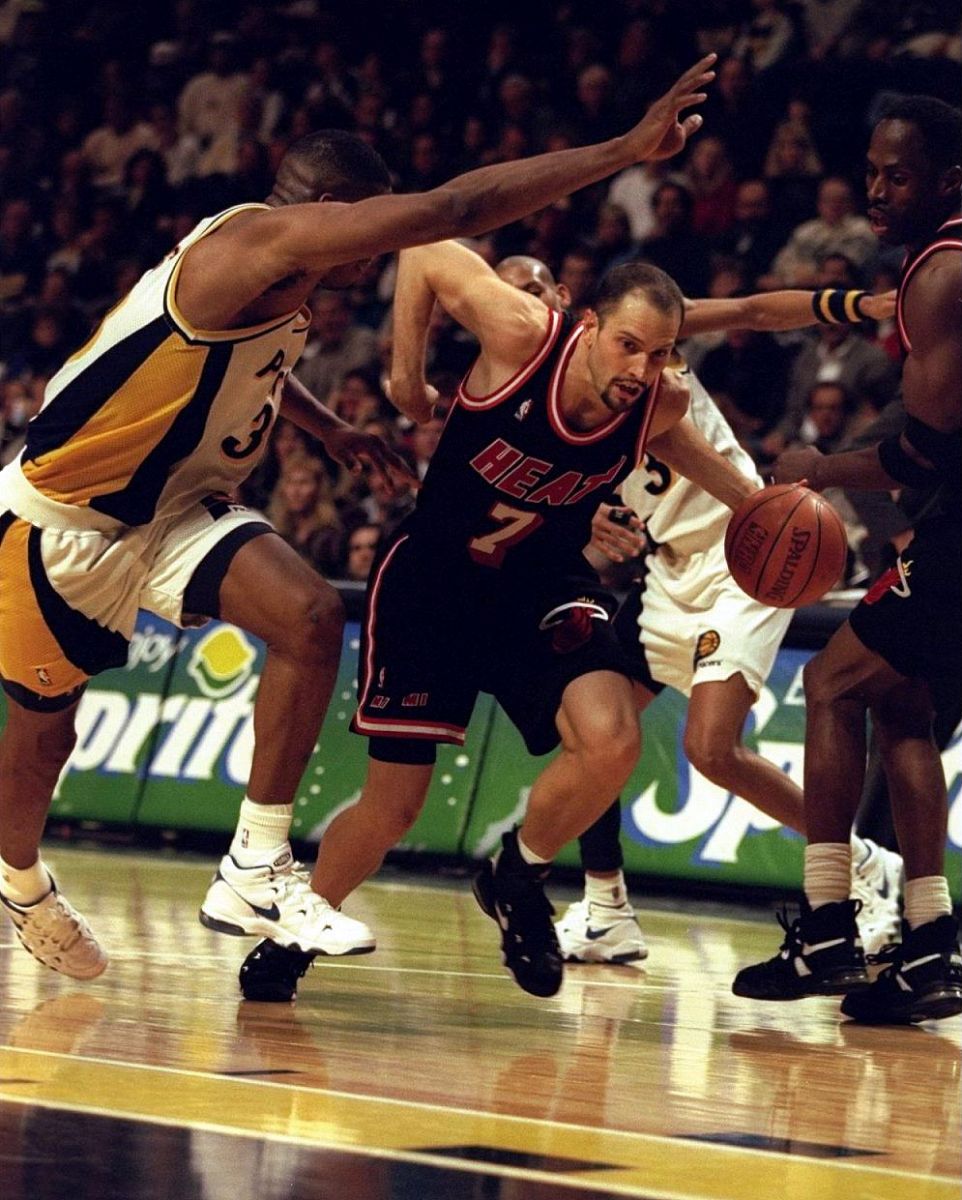 Antonio McDyess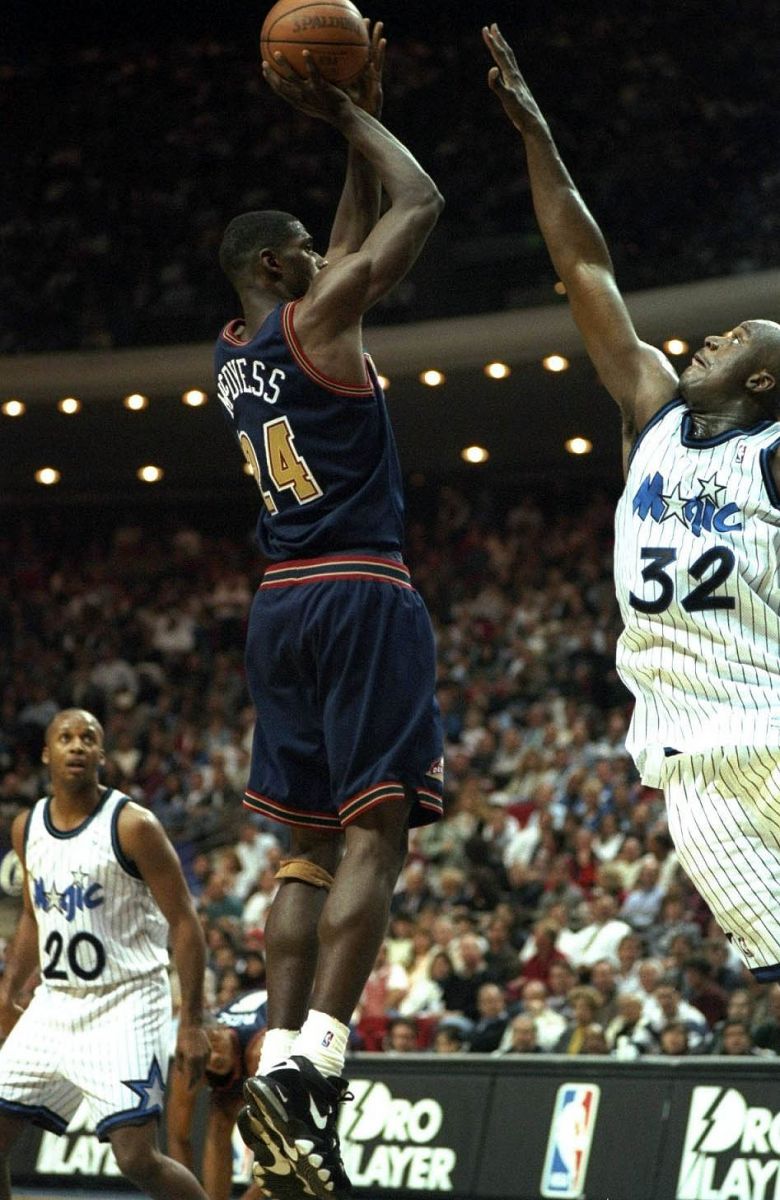 Armen Gilliam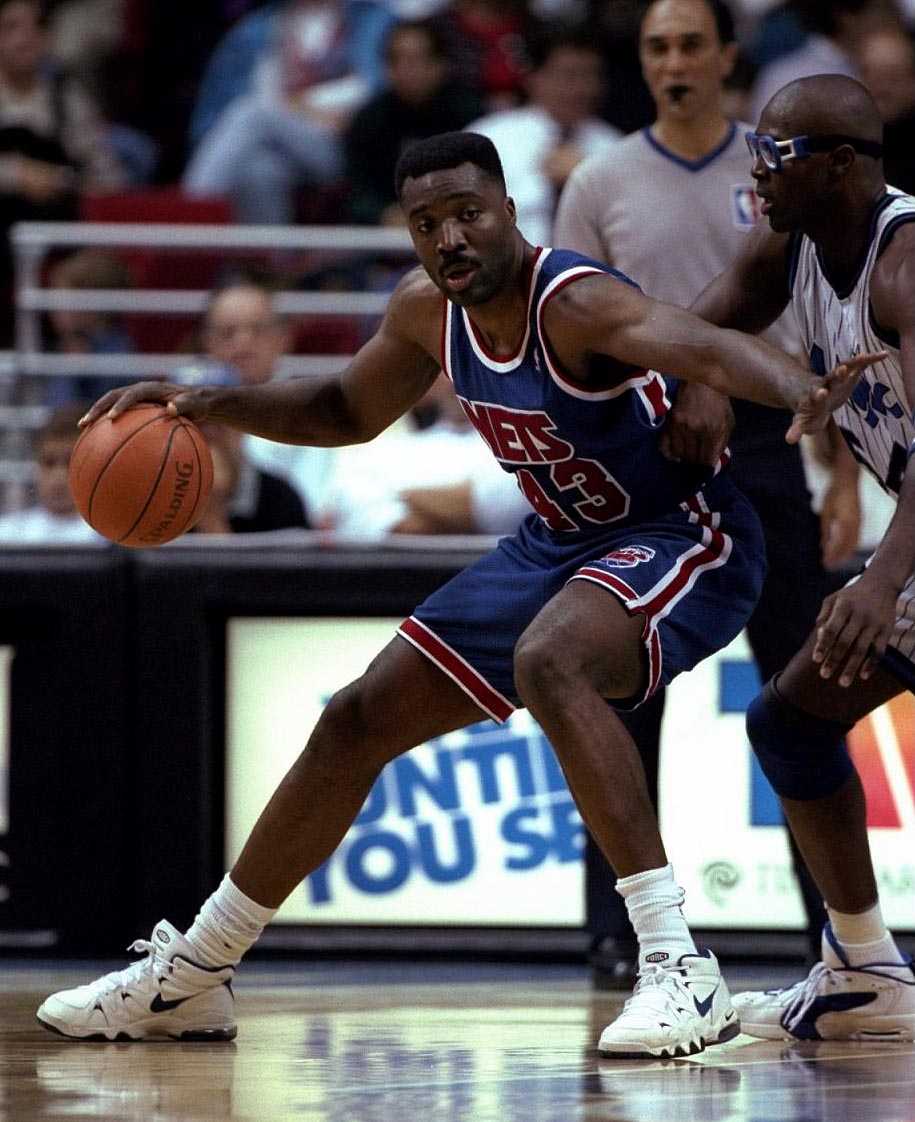 B.J. Armstrong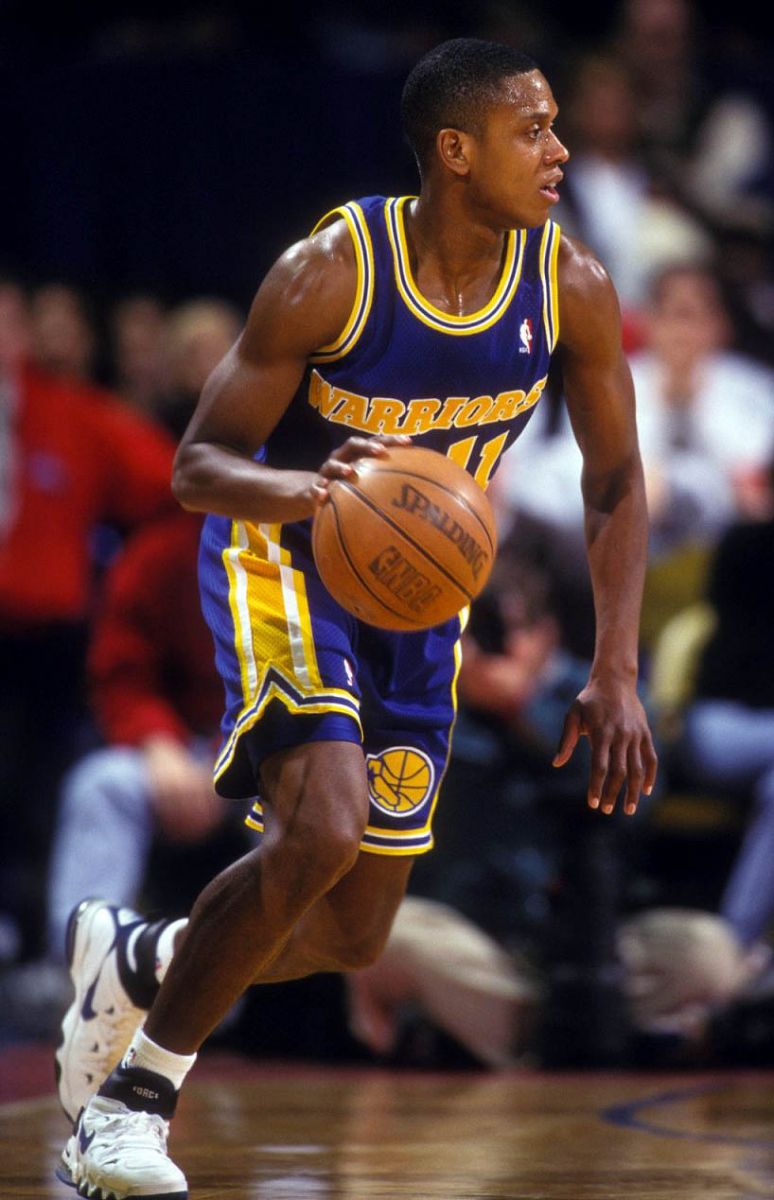 Brent Price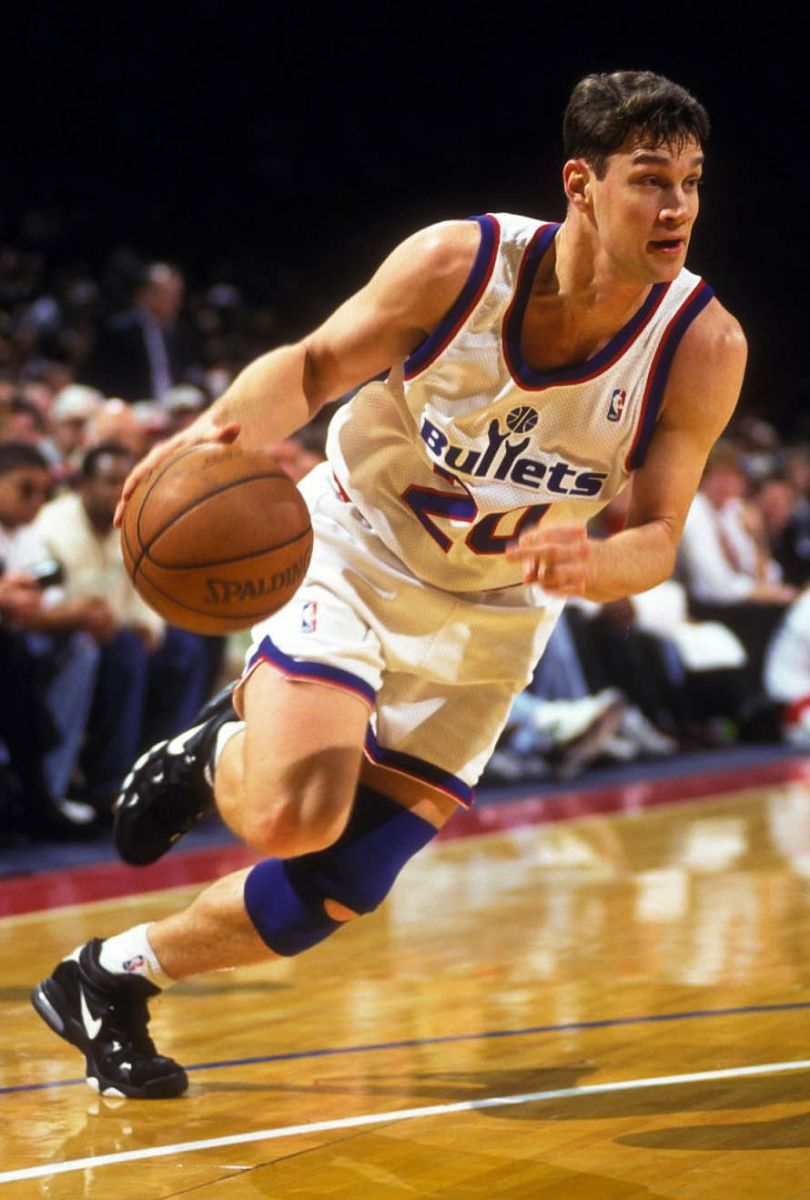 Gheorghe Muresan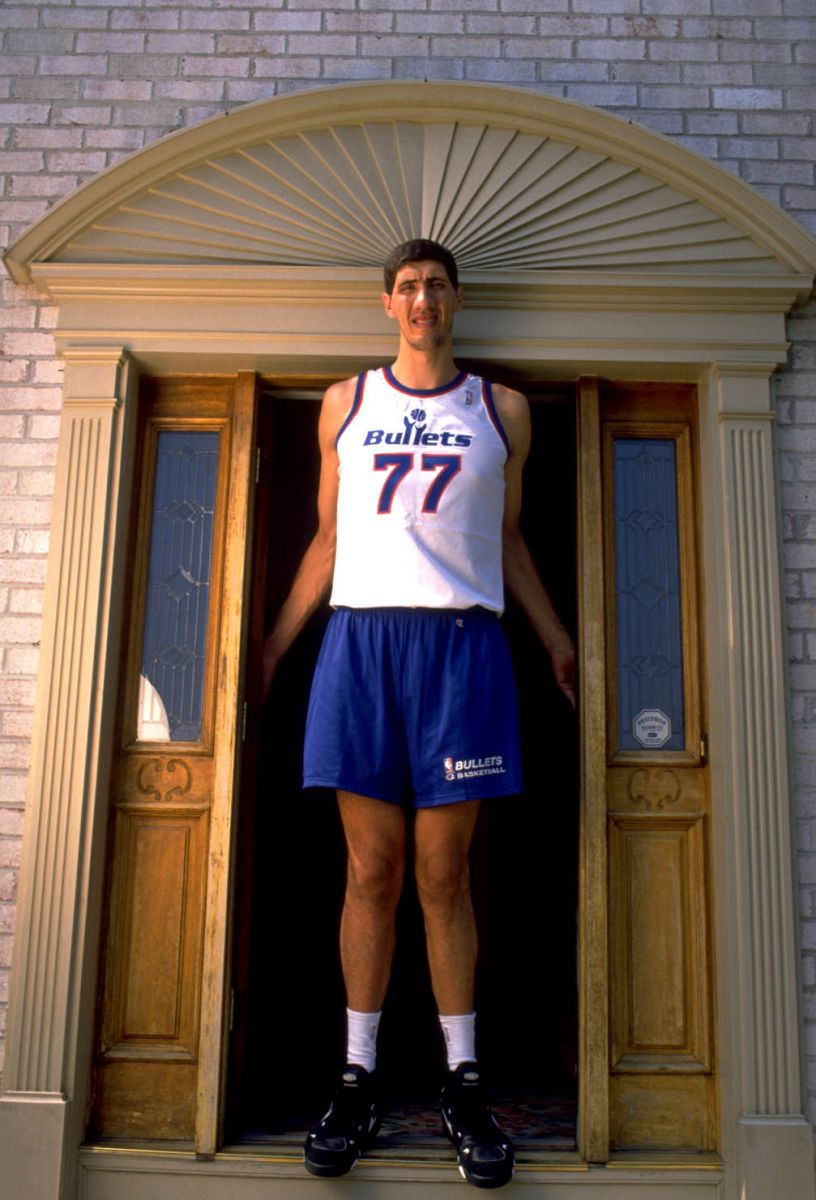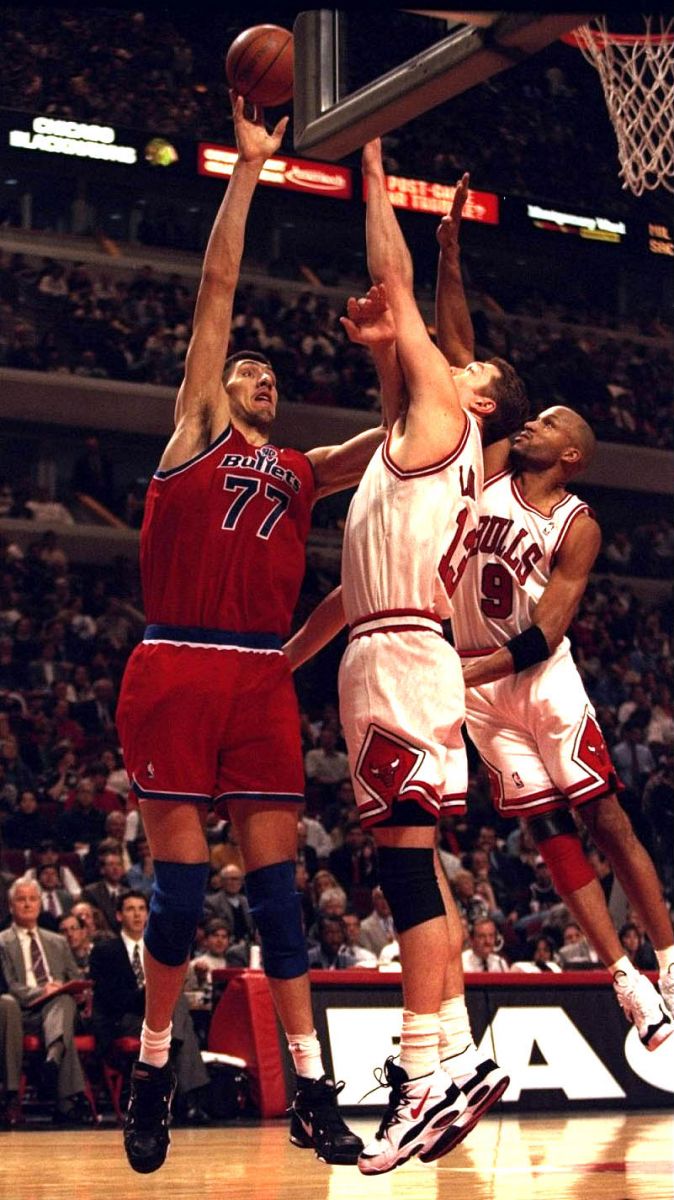 Greg Minor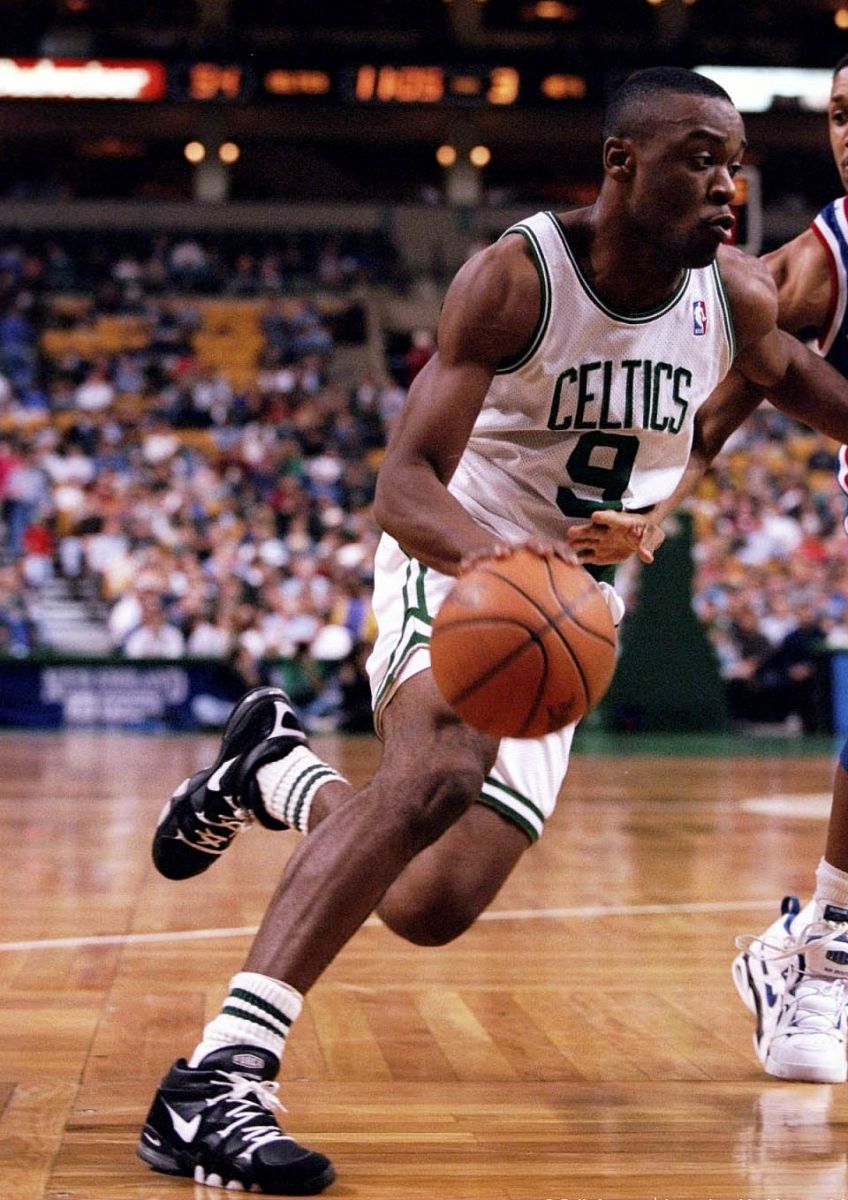 Harvey Grant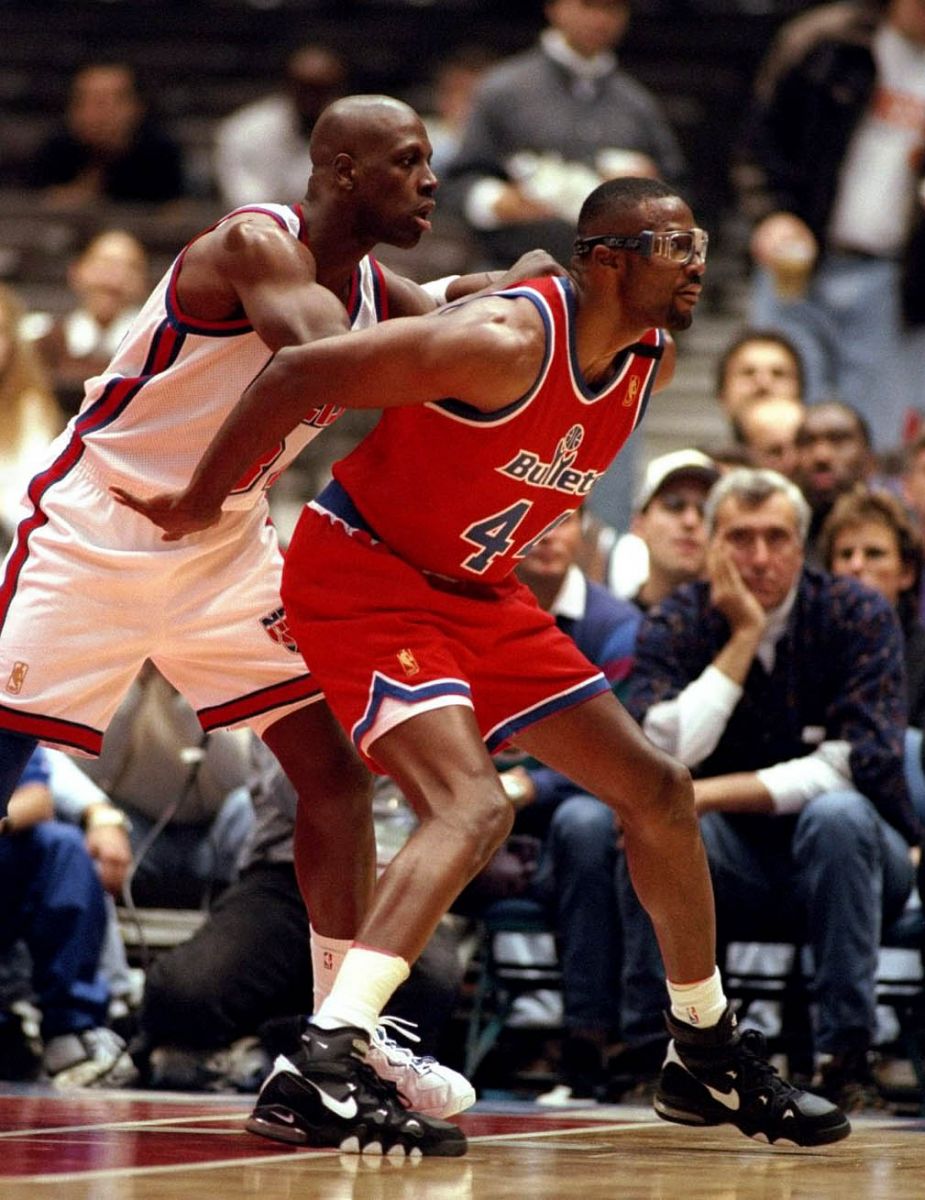 John Salley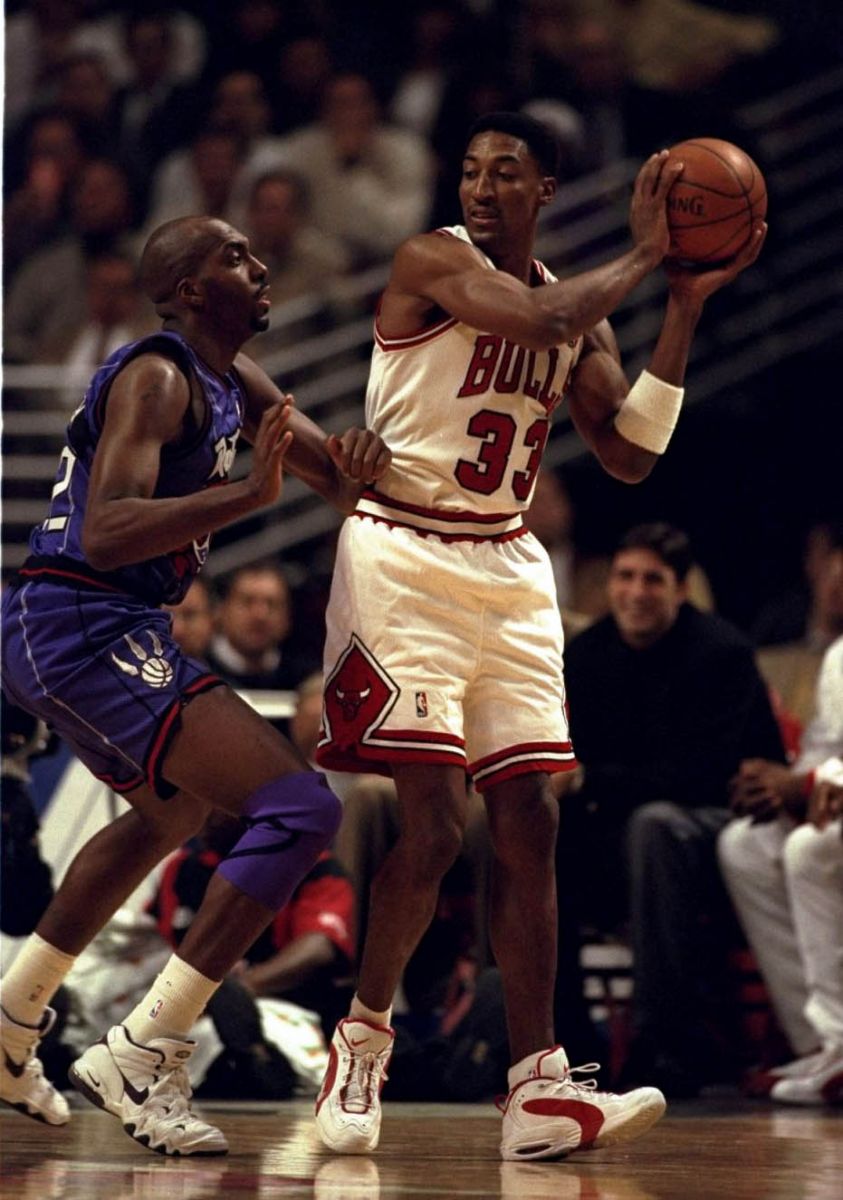 Rex Chapman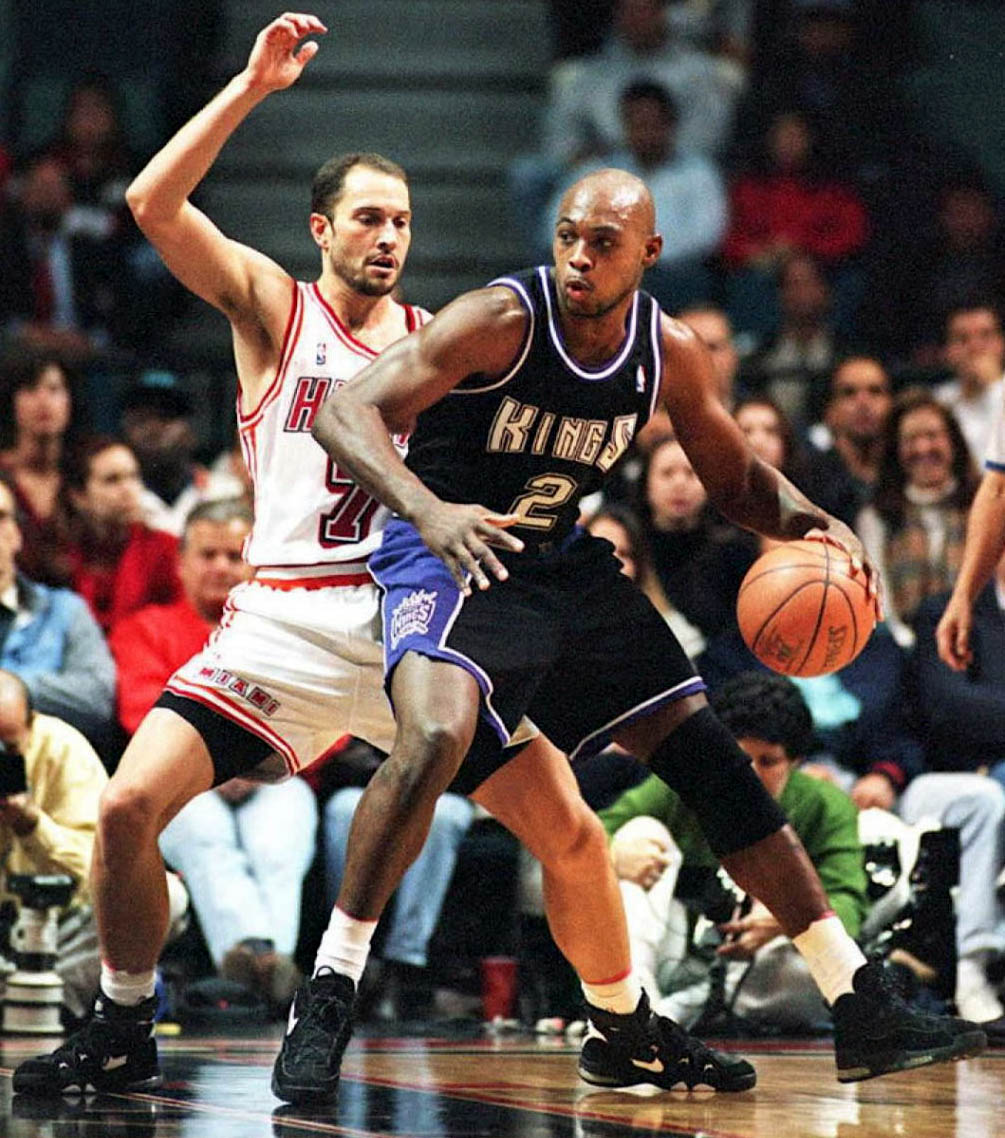 Rodney Rogers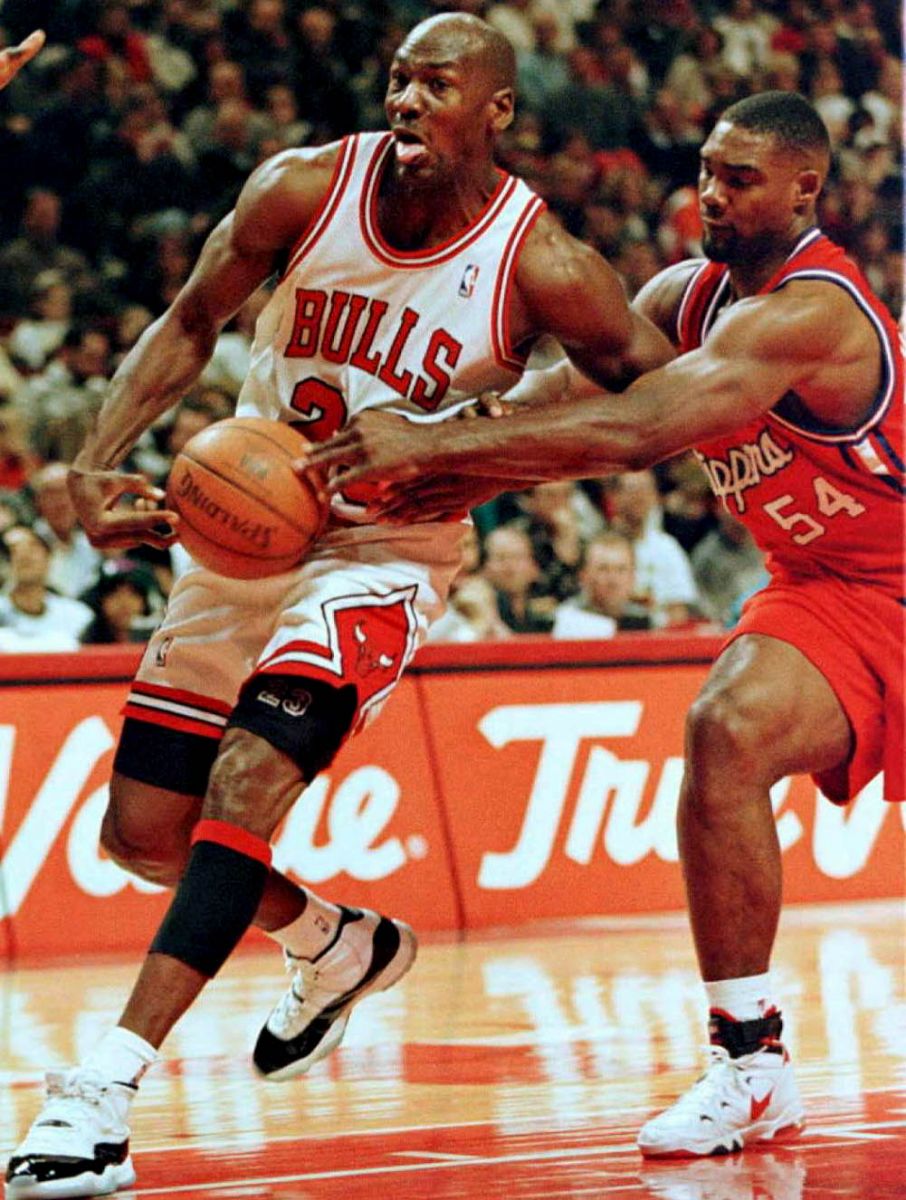 Terry Dehere