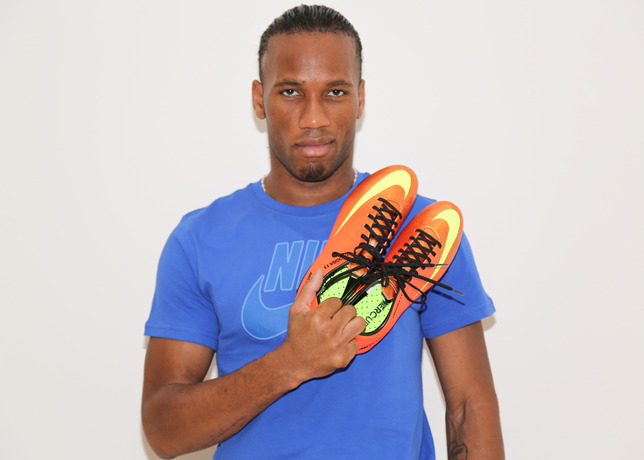 words // Brennan Hiro Williams
Following its official unveiling last week, the new Nike Mercurial Vapor IX boot is now making its way out onto the pitch, worn on the feet of the world's biggest stars including the legendary Ivorian footballer, Didier Drogba. Drogba debuted the new "Sunset" colorway of the Mercurial Vapor IX this week at the 2013 Africa Cup of Nations, matching nicely with the orange kits of the Ivory Coast National Football Team.
"For a striker, speed is essential. How fast you run, how fast you are with the ball, how quick you are making decisions - everything has to be quick," said Drogba. "It all comes down to speed. I've been wearing the Mercurial for years and you can see and feel the evolution. With the new Mercurial Vapor IX you get better grip on the grass and can change direction very quickly. For example, that last minute of last year's game -- that equalizer goal was a question of timing, speed and agility."
Take a closer look at Drogba's custom boots being assembled at Nike's special Montebelluna, Italy factory in the images below.