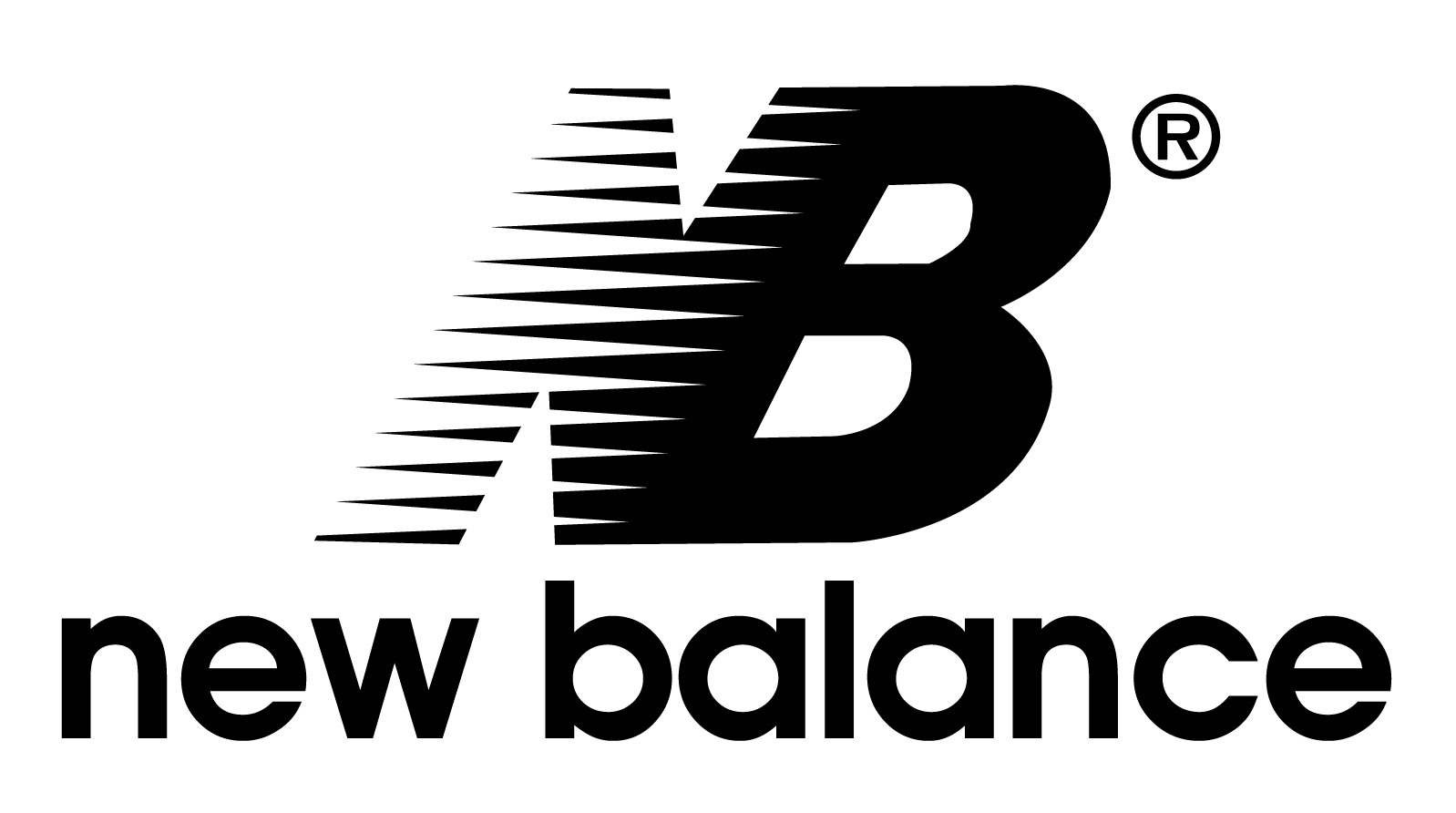 words // Brennan Hiro Williams
New Balance turned in another strong campaign in 2012, releasing a bevy of creative collaborations to compliment its great lineup of Made in the USA and Made in the UK footwear options. Let's take a look back with a list of New Balance's best work from 2012.
Concepts x New Balance "SEAL" 999
After topping the 2011 list with the "Kennedy" 999, the Concepts crew retained their spot with the excellent "SEAL" 999. The unique, Navy Seal-inspired colorway is finished off nicely with morse code on the tongue and a topography graphic liner. For those lucky enough to get their hands on the in-store capsule, the "SEAL" 999 also came with a matching Arc'teryx Squamish jacket. Nice.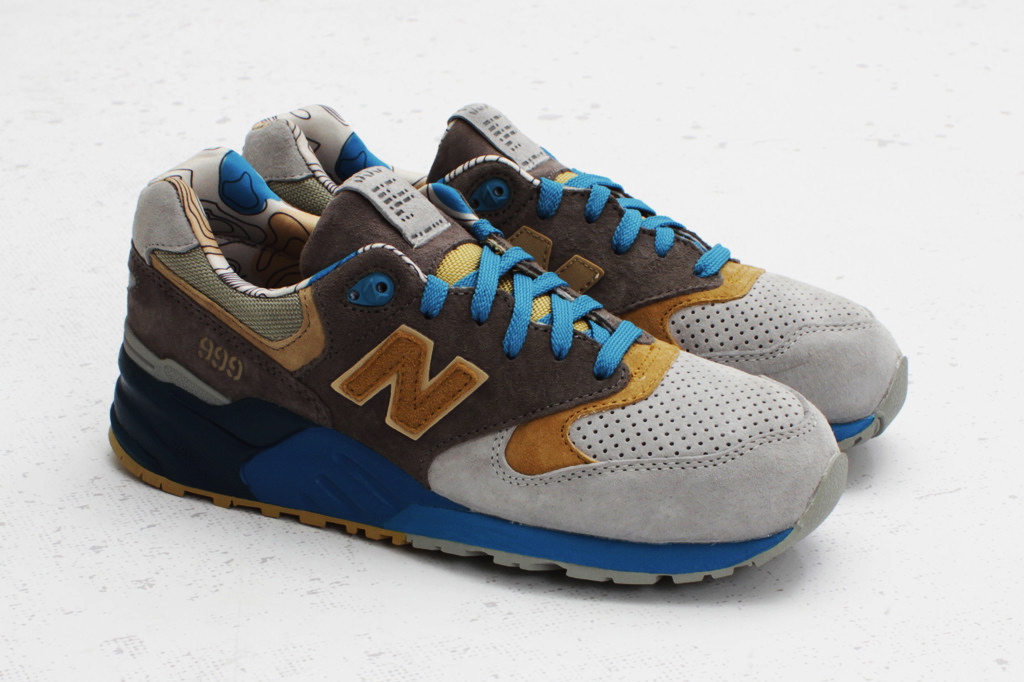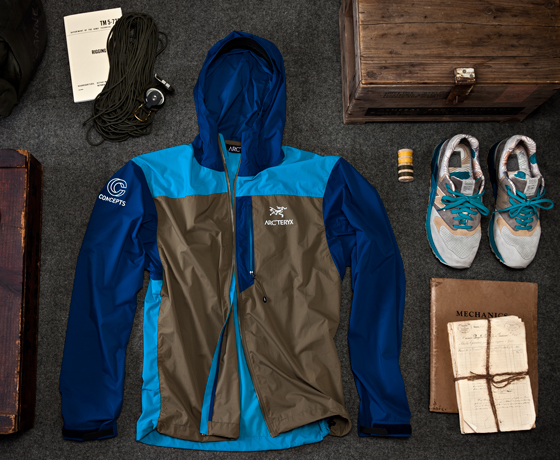 West NYC x New Balance MT580 "Alpine Guide"
The list continues with another East Coast special, the "Alpine Guide" MT580, made in collaboration with West NYC. The New York retailer built up its NB collab in a well-chosen grey, purple, black and teal colorway, with a speckled midsole for good measure.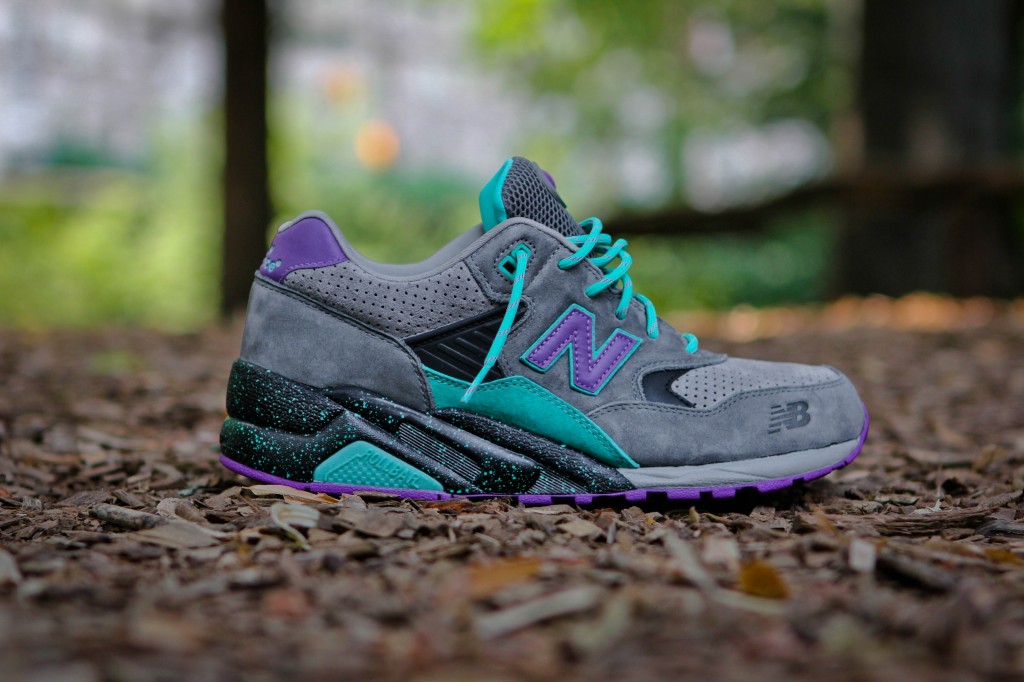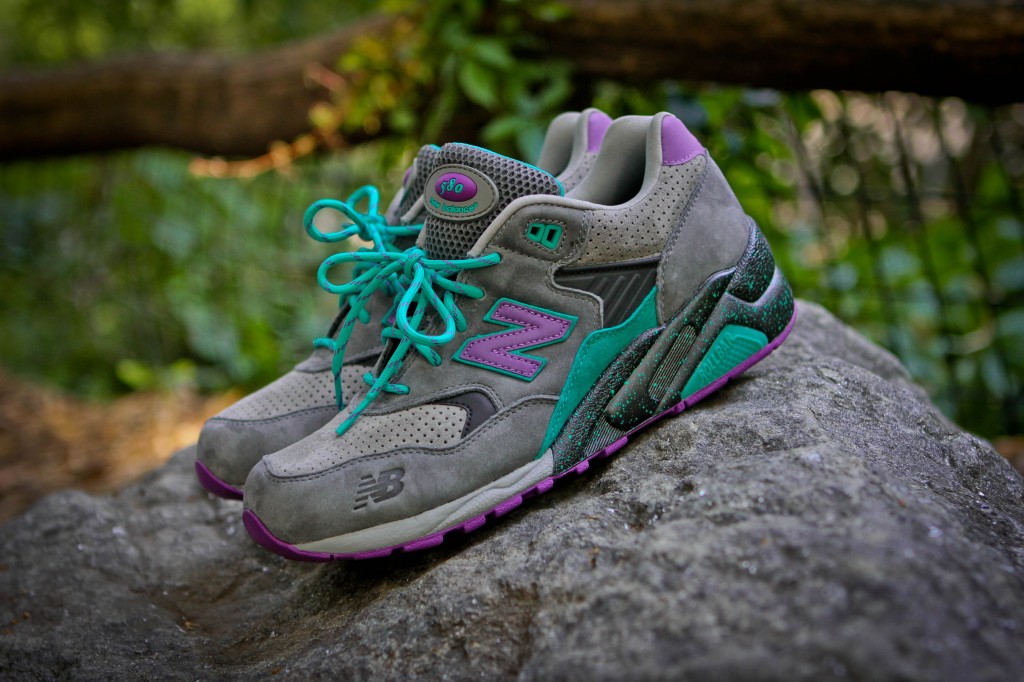 Ronnie Fieg x New Balance 999 "Steel Blue"
In what should surprise no one, Ronnie Fieg makes this year's list with another collaboration -- the refined "Steel Blue" 999. Featuring premium nubuck and pigskin suede, the special 999 includes call outs to Ronnie's Kith crew, and was accompanied by a special Kith NYC capsule collection upon its release. Fieg's "Salmon Sole" 1300, while not on this list, also turned heads as one of 2012's more sought after special projects.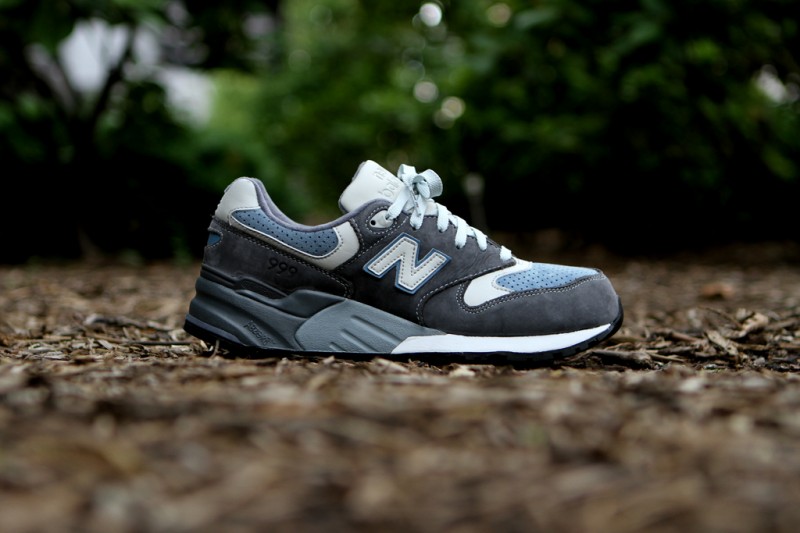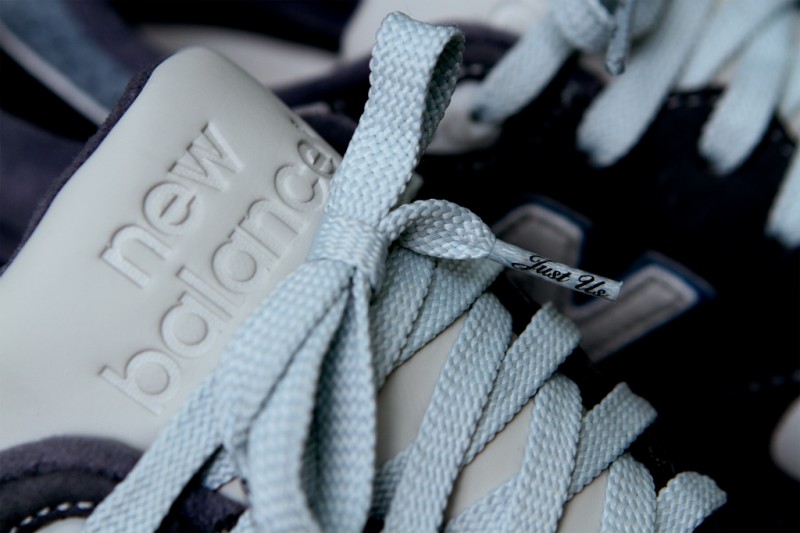 New Balance Made in the USA 998 - Brown / Black
While many of New Balance's hottest releases came by way of the collaboration, several great, in-line products were produced this year, including the Brown / Black 998. It's tough to beat a good-looking, quality sneaker made right here in the USA.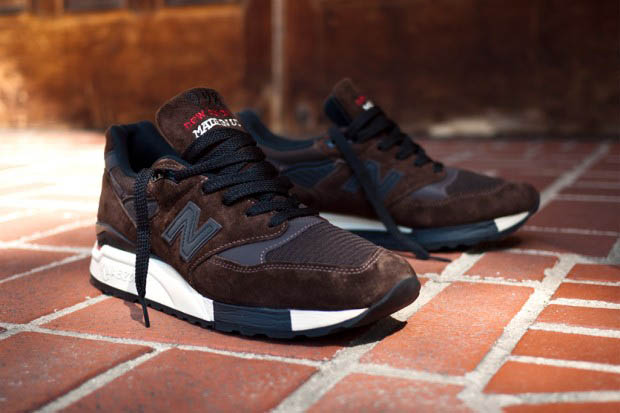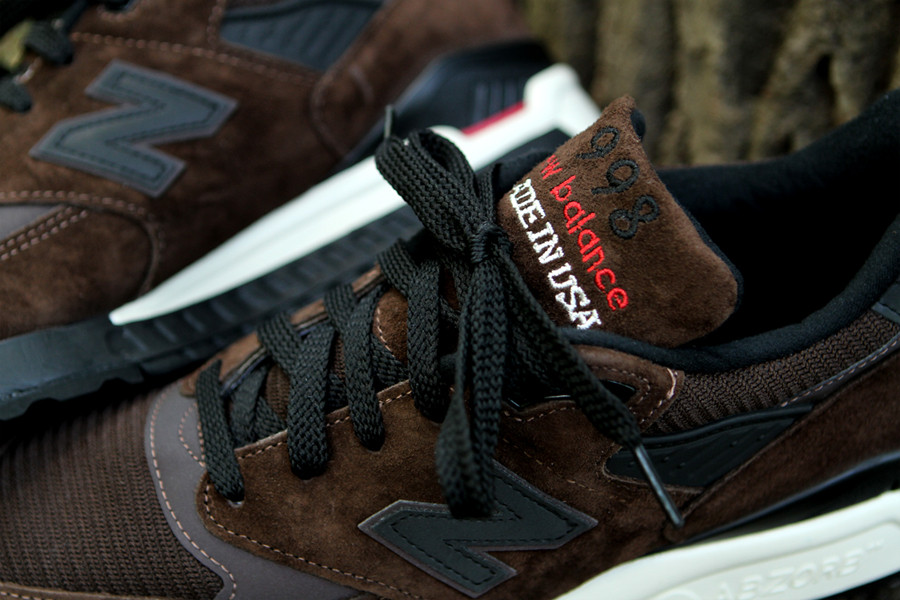 WHIZ x mita sneakers x New Balance CM1700
One of two Japanese nominees on the list, the WHIZ x mita sneakers x New Balance CM1700 is unique for both its choice of model and for its crazy, glow-in-the-dark star cut-outs. The white navy and red colorway is solid in the daylight, and even better at night.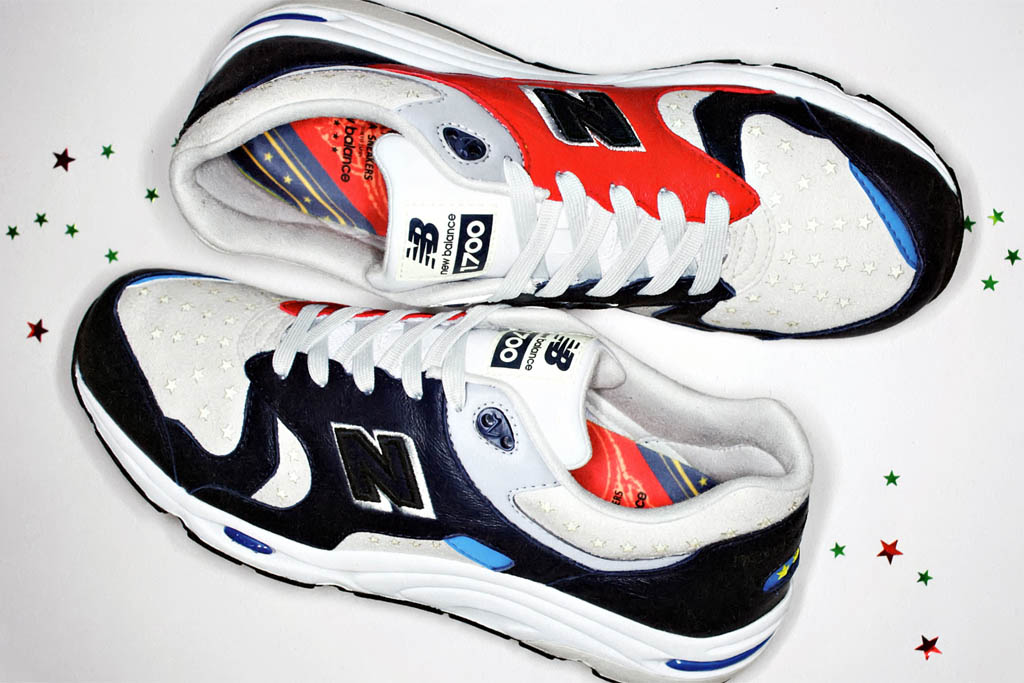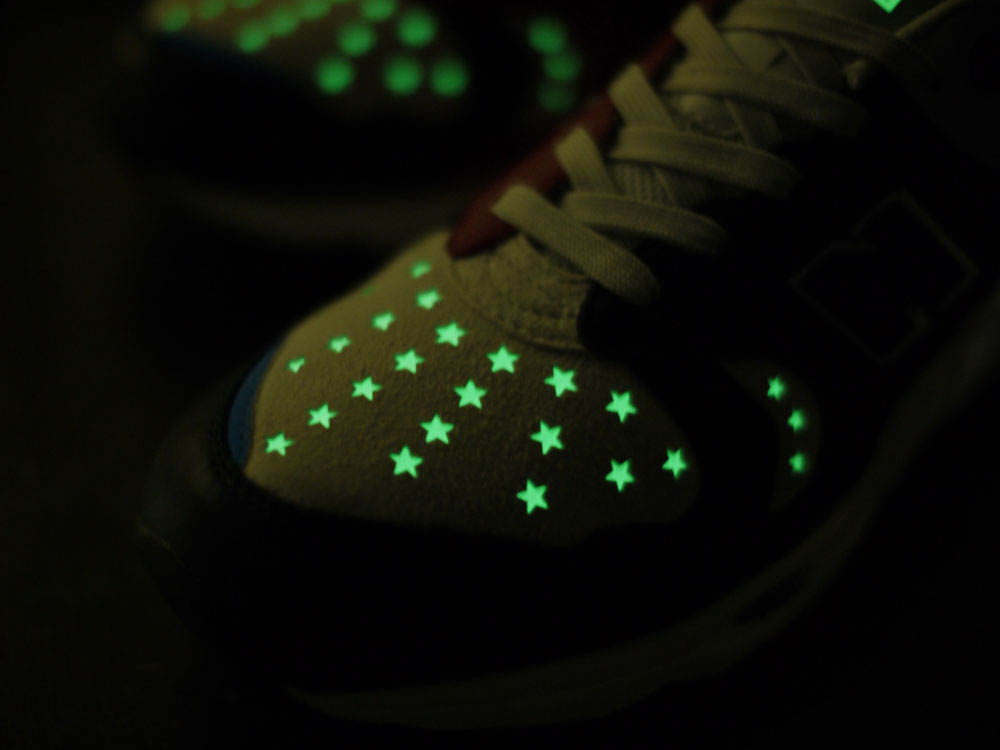 La MJC x colette x Undefeated x New Balance "UCLA" Pack
The only quadruple-branded selection on this year's list brings forth two unique sneakers, both part of a special collaboration from Michael La MJC, Parisian retailer colette and Undefeated. The "UCLA" pack features a Bruins-flavored 1500 and a Paris Saint-Germain F.C.-inspired MT580, both of which made waves throughout the late summer.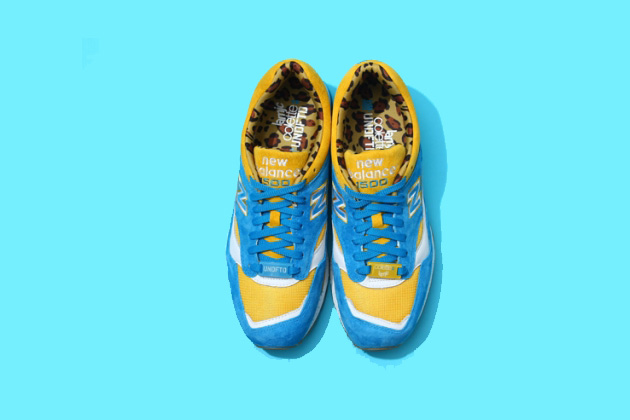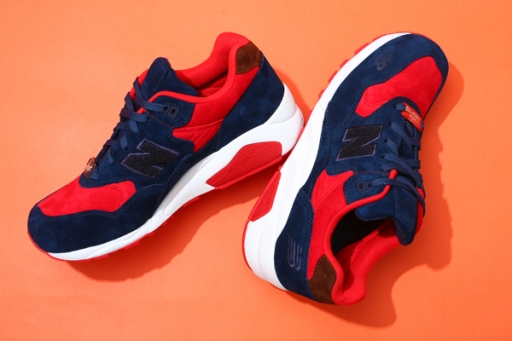 Sneaker Freaker x New Balance 998 "Tassie Devil"
Sneaker Freaker celebrated its 10th anniversary with several great projects in 2012, perhaps none better than the eye-catching 998 "Tassie Devil." The purple, black and white colorway features both speckles and teeth on the midsole, and if that wasn't enough, a portion of the proceeds from the shoe were donated to a campaign to save the endangered Tasmanian devil.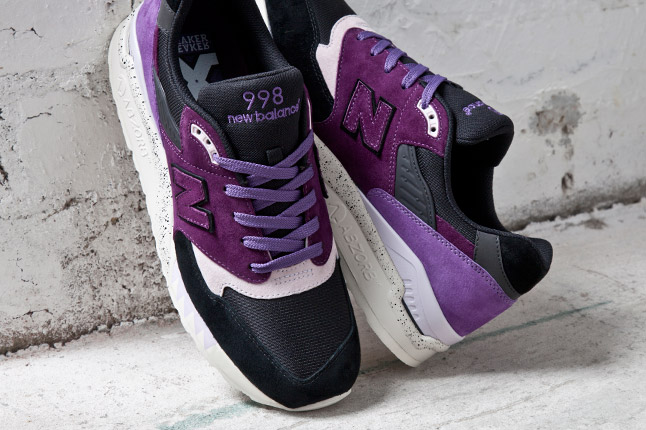 Hanon x New Balance Made in England 1500 "Chosen Few"
Aberdeen, Scotland's Hanon makes the list with its special edition Made in England 1500 "Chosen Few," a suede, nubuck and brushed nylon version of the classic 1500. The superb blue, grey and white colorway is capped off with a powerful Hanon logo sockliner.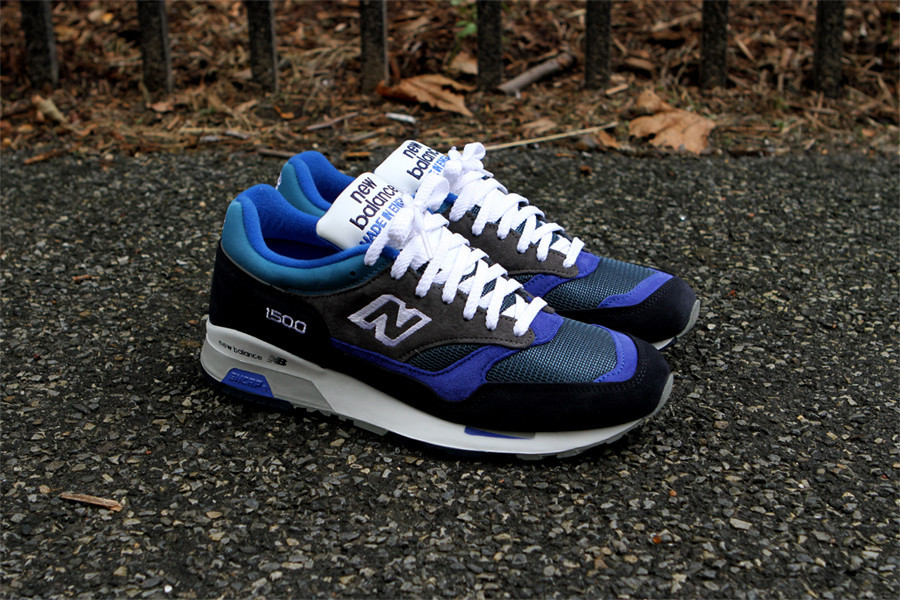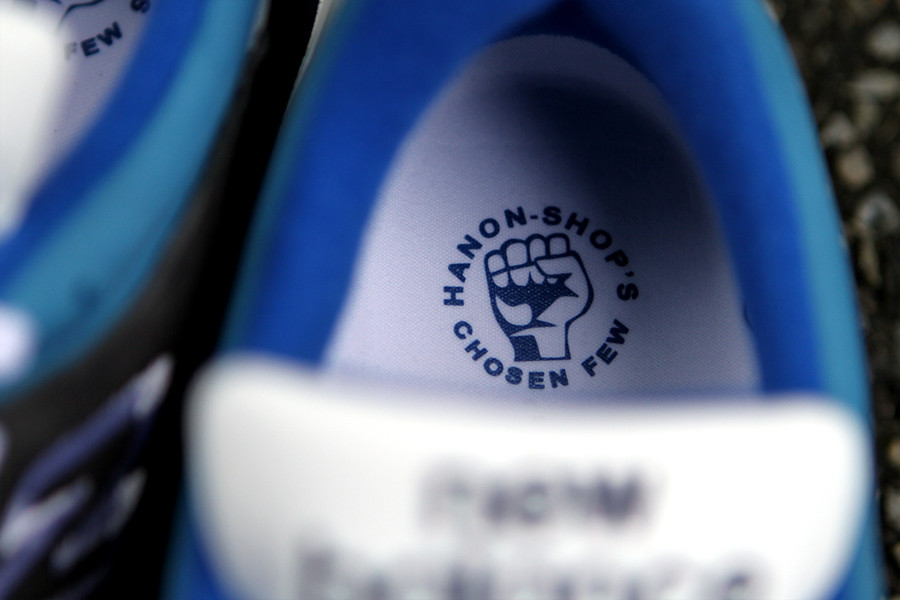 atmos x New Balance CM996 "FACE OFF 3"
The second Japanese nominee on the 2012 list comes by way of the famous Tokyo retailer, atmos, and its special CM996 "FACE OFF 3." The dichotomous colorway, characterized by its black base and blocked off white toe, features glow-in-dark and reflective hits to further change the shoe's appearance in different lighting conditions. Harvey Dent would be proud.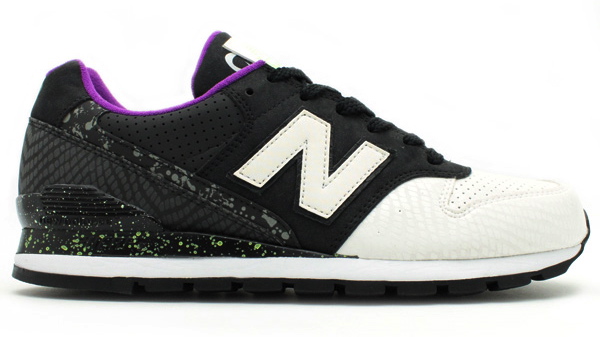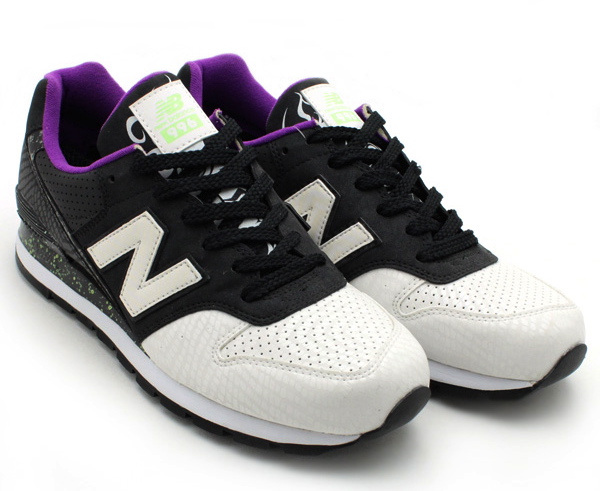 size? x Staple Design x New Balance Made in England 577 "Black Pigeon"
The New Balance "Best of 2012" list concludes with the much-anticipated size? x Staple Design x New Balance Made in England 577 "Black Pigeon," a solid reworking of the 577 runner in a colorway familiar to most sneaker collectors. Even without the color story, the honeycomb ripstop and premium leather upper made the "Black Pigeon" one of the year's most intriguing New Balance offerings. With that said, the presence of Staple Design and top sneaker retailer size? on the project sure doesn't hurt.