words // Brandon Richard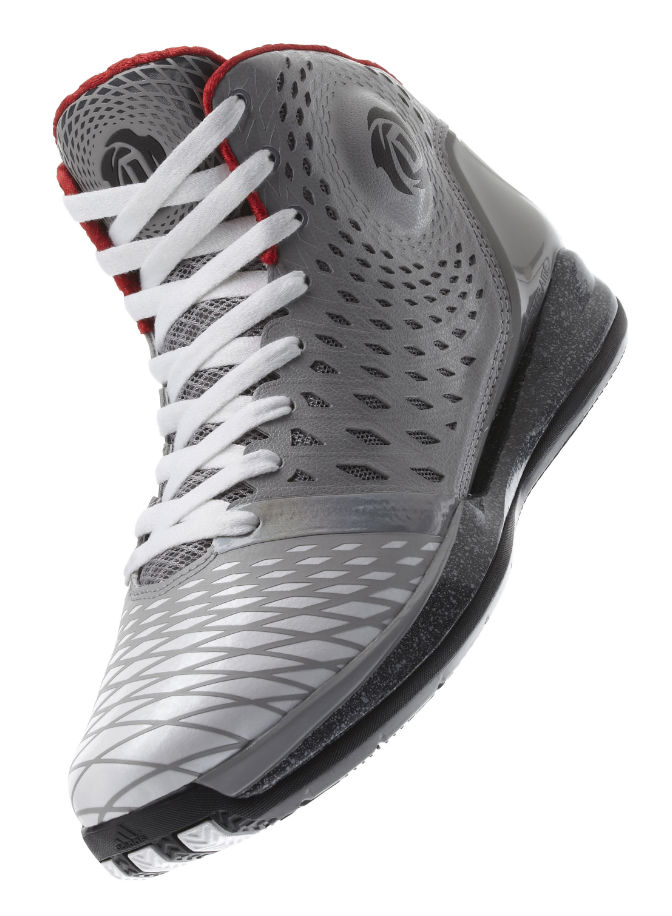 Today, adidas officially announces the launch of the Rose 3.5 signature shoe. Designed and developed alongside Chicago Bulls point guard Derrick Rose, the 3.5 features improved performance, bolder style and more personal details. The shoe will launch worldwide on January 31.
"My main thing is always sharpening up my game and improving my body and with the D Rose 3.5 adidas took that same approach," said Rose. "This shoe takes the best things from my last shoe and made them even better. I'm more comfortable and supported on the court and bringing some real serious style too."
Inspired by Derrick's dedication and hard work, the Rose 3.5 is equipped with adidas' most innovative performance technology, premium and rich style elements and personal details.
"We're excited to launch the D Rose 3.5 and continue a historic season in our partnership with Derrick," said Lawrence Norman, vice president, adidas global basketball. "The intricate performance improvements, personal design details and bold style represent how the D Rose signature collection turns heads on and off the court and showcases the best from adidas basketball."
To exceed the needs for Derrick's style of play, designers made the 3.5 more supportive, comfortable and responsive. The fit is closer to the foot for faster cuts and a SprintWeb upper has been engineered specifically for his style of play.
Additional performance features include an ergonomic ankle collar pocket to ensure maximum support during hard cuts and a breathable mesh tongue to improve comfort. SprintFrame technology features an external heel counter to reduce weight and allow for energy return and motion control.
The bold spiral overlay pattern was inspired by Derrick's goal to tighten his game. Functionally, it increases flexibility and enhances toe protection. Spiral detail protruding from the D Rose logo on the ankle represents how his on and off-court success continues to grow from the support of his family.
Chicago call-outs on the inside of the tongue showcase the essence of Rose, including a "Rooted in Chicago" graphic with lettering, colors and shapes inspired by Derrick's tattoos and the Chicago flag. Each colorway of the D Rose 3.5 will feature unique graphics, materials and colors that detail Derrick's life and style of play.
Three-stripes are again featured on the back of the shoe to represent Rose's speed, and now wrap around the outsole so opponents will see them not only when he drives past them, but also goes over them.
The D Rose 3.5 launches at retailers worldwide on January 31 for $160 in away (Black/White/Red) and home (Gray/Black/Red) colorways. The shoe will launch in six additional colorways through April.