words // Brandon Richard
With a minimum of 13 points in tonight's game against the New Orleans Hornets, Los Angeles Lakers guard Kobe Bryant will become the youngest player to ever score 30,000 points in his career. By doing so, Bryant will join an elite group that includes Kareem Abdul-Jabbar, Karl Malone, Michael Jordan and Wilt Chamberlain. Pretty decent company.
LeBron James is poised to shatter most of Kobe's "youngest to ever..." records, but Bryant's longevity is remarkable nonetheless. At age 34 and with nearly 1,400 regular season and playoff games on his legs, Kobe is leading the league in scoring with an average of 27.9 points per game. With his developed skillset and knack for playing through pain, many believe that he can threaten Kareem's all-time record of 38,387. That may be a stretch, but surpassing Jordan next season and Malone by the time he hangs 'em up for second all-time is very realistic.
With 30,000 in Kobe's crosshairs, let's take a look back at 10,000 and 20,000 and what kicks he wore in each game. The prior milestones were a tale of two IIIs, from his own signature line and that of his idol. Kobe can uphold that ironic tradition by lacing up the Venomenon III, but a Kobe VII iD or Kobe 8 System debut are other possibilities. What do you think he'll be wearing in New Orleans tonight?
10,000 Points - March 5, 2003
vs. Indiana Pacers at STAPLES Center
Pacers - 95, Lakers - 97
20 Points, 10 Rebounds 5 Assists
Air Jordan Retro 3 PE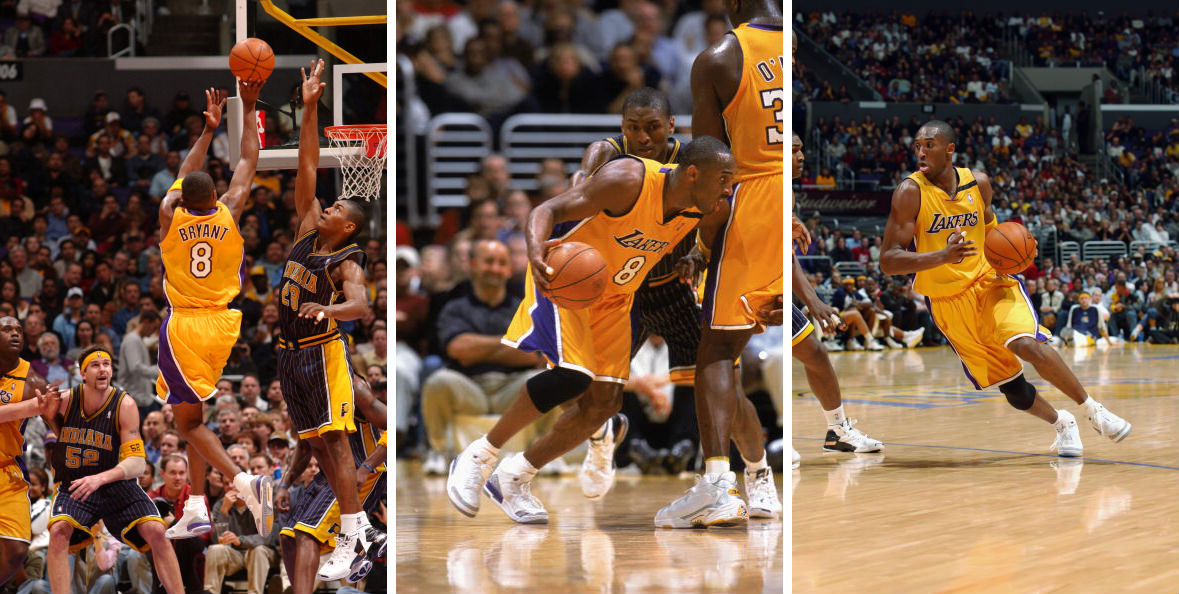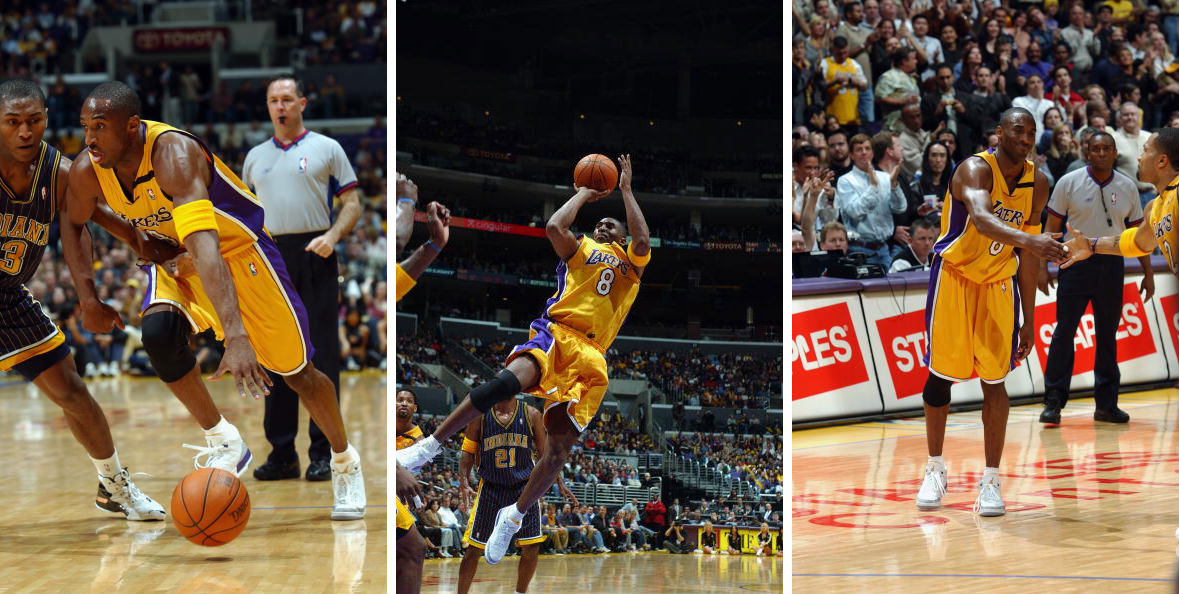 20,000 Points - December 23, 2007
vs. New York Knicks at Madison Square Garden
Lakers - 95, Knicks - 90
39 Points, 11 Rebounds, 8 Assists
Nike Zoom Kobe III "China"