words // Zack Schlemmer
The Nike Zoom Flight '95. What else really needs to be said? If you're a fan of sneakers, you should know its importance. It's hard to talk about this shoe without bold statements like "one of the greatest ever", or "best Nike basketball shoe of all time", which many of us would agree with. The Zoom Flight, with its (still) futuristic design featuring carbon fiber and "bug eyes" introduced Zoom Air to basketball and set the tone for all Nike Basketball "Flight" models for the rest of the 1990's and beyond.
Although a number of NBA point guards like Tim Hardaway, Terrell Brandon, and Mookie Blaylock favored the shoe in 1995 (and don't forget Brent Barry in the dunk contest), the shoe is most closely associated with a young Jason Kidd. For that reason, Nike Sportswear has brought the Zoom Flight '95 back with a four shoe pack celebrating Jason Kidd's career, in colorways for each team he has played for along the way. Since the pack's first two versions are hitting retail now, I figured it would be an appropriate time to break out the Zoom Flight ad from 1995 with the shoe in all of its original glory. Enjoy!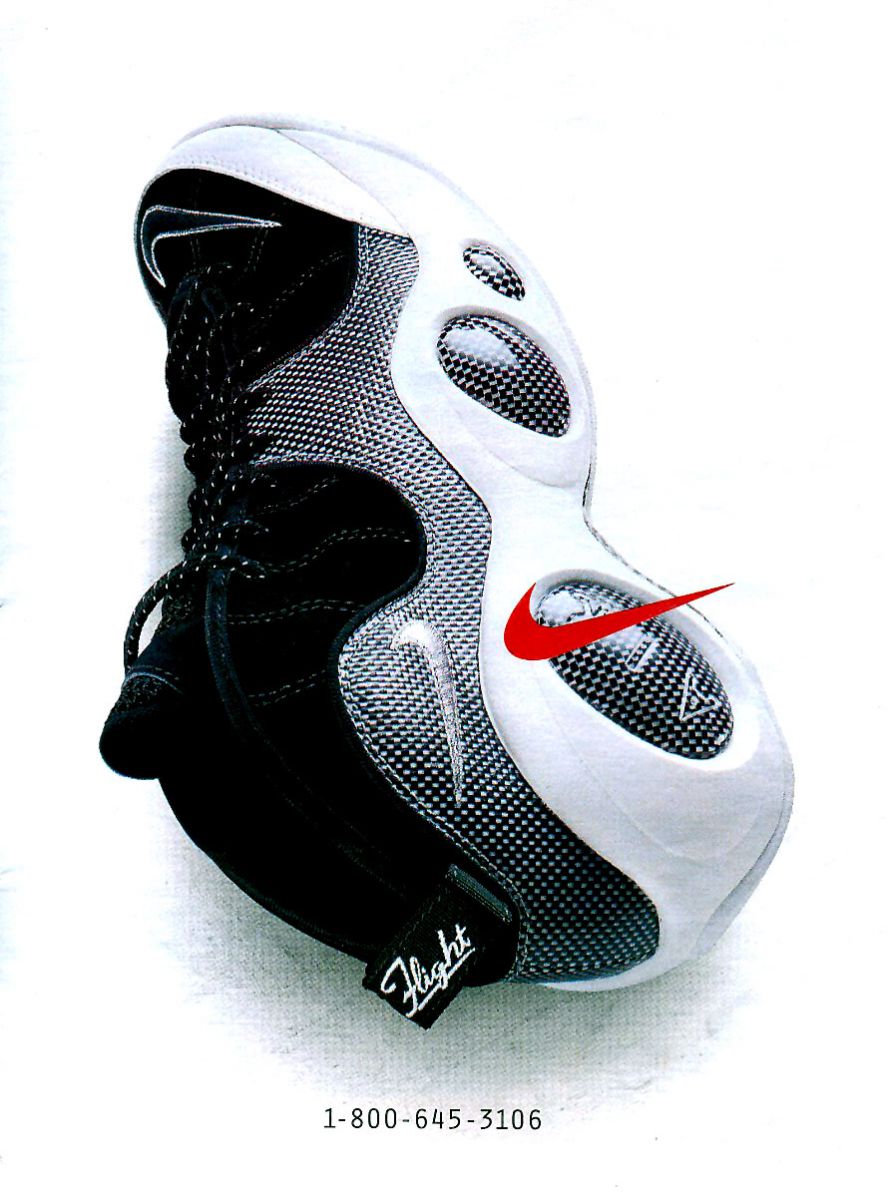 Jason Kidd, 1995