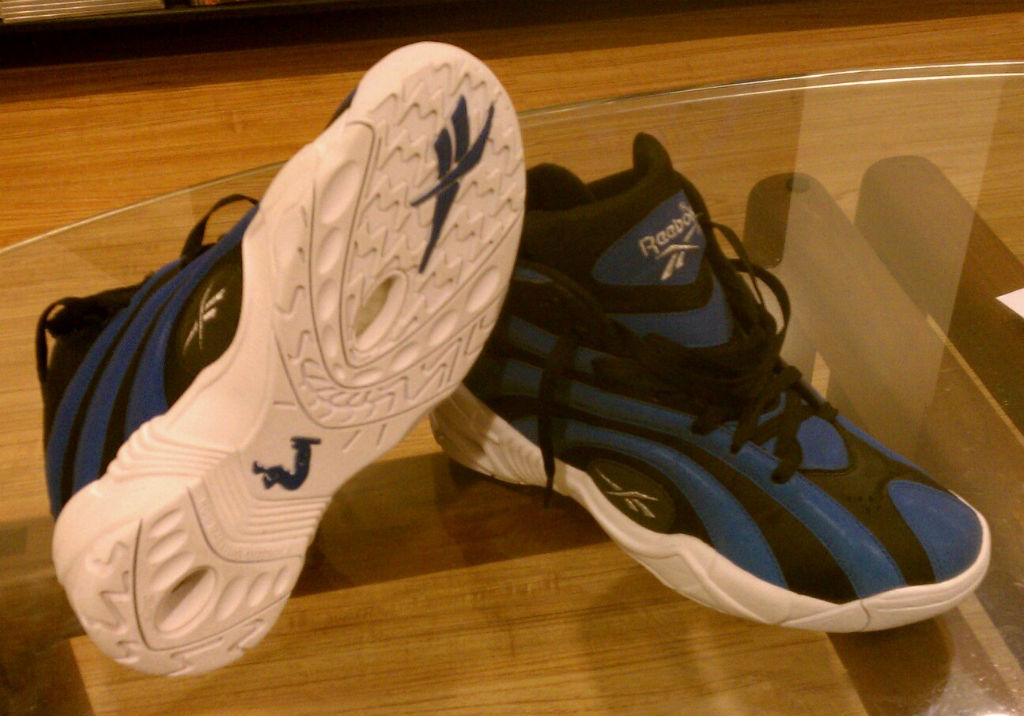 words // Brandon Richard
Last month, Swizz Beatz announced that the Reebok Shaqnosis would be making a return to retail in 2013. The Creative Director of the brand's Classics division then followed up with a few teaser shots of next year's drops, including a never-before-released Black/Silver/Red colorway. It appears that more new styles may be on the horizon, as this "Reflective" sample recently popped up on eBay.
Presumably inspired by Shaq's years in Orlando, this Shaqnosis sports a black and royal upper, the blue panels also reflective under light. Below, a white rubber sole helps offset the look. While Shaq's Dunkman logo is missing from the heel, it does appear in blue on the sole.
As of now, the Shaqnosis has only been confirmed to release in the original Black and White colorway. Assuming additional styles do release, would you pick up this pair?
If you'd like to add this sample to your collection now, uknowitsboogie215 has it listed on eBay.