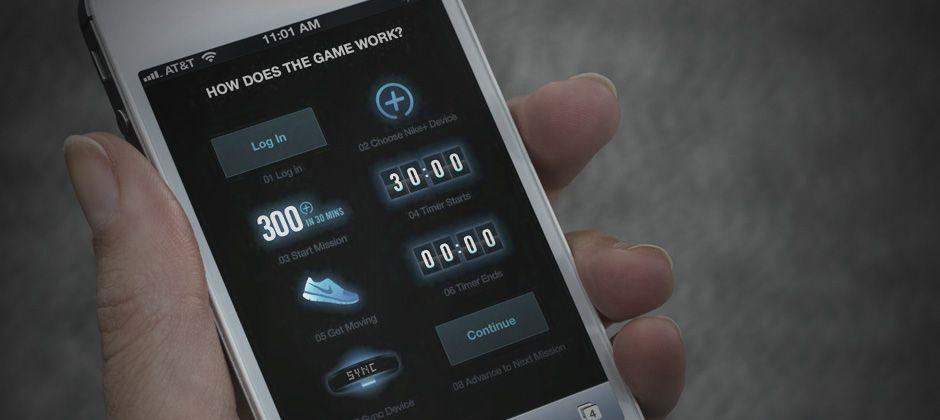 words // Brennan Hiro Williams
Nike+ introduced a new, gamified version of NikeFuel Missions this week, featuring cameos by Calvin Johnson, Neymar, Allyson Felix and Alex Morgan. The NikeFuel Missions game takes users through a multilevel story, requiring them to meet goals with their Nike+ device in order to advance. NikeFuel Missions is compatible with all Nike+ Ecosystem devices, including the FuelBand, Nike+ Training, Nike+ Running, Nike+ Basketball, Nike+ Sportswatch GPS, Nike+ Sportband, iPod Nano with Nike+ and Nike+ Kinect Training.
For more on NikeFuel missions, visit missions.nike.com.