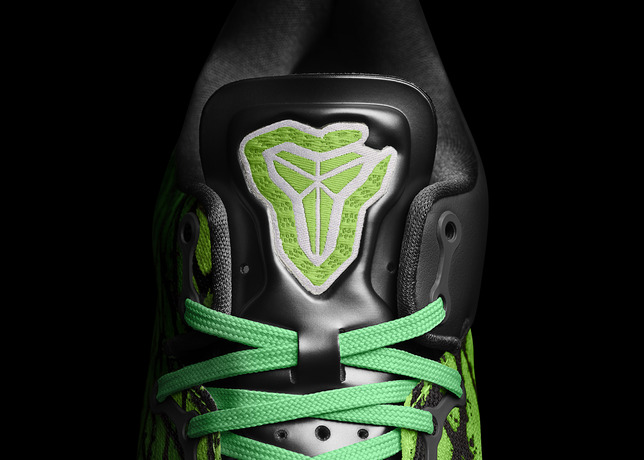 words // Luis Sanchez
NIKEiD takes today to officially launch their KOBE 8 SYSTEM iD builder in preparation for the launch of the fully customizable signature shoe later this month.
NIKEiD will allow you to customize the KOBE 8 SYSTEM to your game with a variety of performance and appearance options. Users will have a variety of cushioning options such as Lunarlon and Zoom Air, along with the option to include Nike+ technology. A variety of colors and snakeskin graphics are also available for use on the KOBE 8 SYSTEM iD, along with the option to include your name and number.
Here all about the KOBE 8 SYSTEM iD below, and be sure to head on over to NIKEiD to create your own oair in preperation for their December 20th launch.
via Press Release:
Launching December 4, consumers can customize the KOBE 8 SYSTEM footwear with various performance and style options enabling them to create their own personal edition. Consumers can customize the KOBE 8 SYSTEM with their name, number and favorite colors, and then choose from four cushioning options for personalized comfort and total control.
KOBE 8 SYSTEM Nike iD features:
1. Choose Your System
Featuring four midsole options, consumers can choose Lunarlon cushioning for a soft yet responsive ride, an orthotic-ready Nike Zoom insert which is super-thin and sits lower to the ground than traditional midsole inserts. And for players who want to track and measure their game with Nike+ Basketball, there are two additional midsole options: the KOBE+ 8 Sport Pack midsole (which comes bundled with the Nike+ Sport Kit) or the Nike+ ready midsole for players who previously purchased the Nike+ Sport Kit (sold separately).
2. Elevate Your style
Color combinations on the graphic snakeskin print upper range from pink flash, volt to pine and poison green, providing options to consumers for a truly unique and bold look.
3. Create Your Edition
Consumers can add their name, number and colors to hook up with their personalized identity.
Starting December 4, 2012, consumers can design, save and share their KOBE 8 SYSTEM shoes at NIKEiD.com. Beginning December 20, consumers can purchase their designs at NIKEiD.com on their desktop PCs, through their mobile device, and within select NIKE Stores.