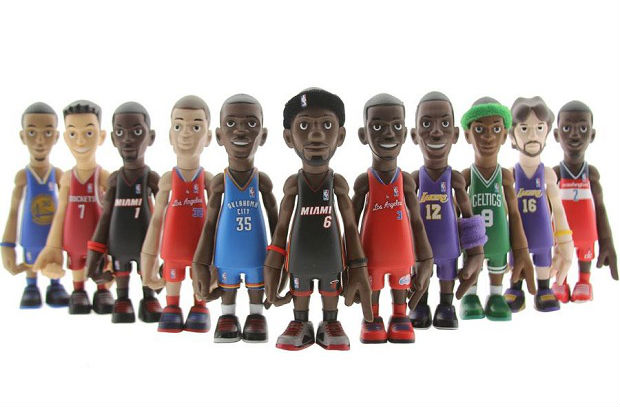 words // Brandon Richard
Following the successful release of the first series and BAIT-exclusive Glow in the Dark Collectible Set, creative agency MINDStyle and designer CoolRain are back with an all-new series of NBA figures in time for the New Year.
Series 2 is designed to celebrate the 2012-2013 NBA season, filled with intriguing storylines and renewed rivalries. Eleven players make their debut in the series, including LeBron James, Chris Paul, Rajon Rondo, Jeremy Lin, Kevin Durant, Blake Griffin, Dwight Howard, Pau Gasol, Chris Bosh, John Wall and Stephen Curry. Each player is fitted with their respective team's away colors.
The set is first being made available at BAIT and on PYS.com. Individual figures are priced at $17 and the set retails for $150.