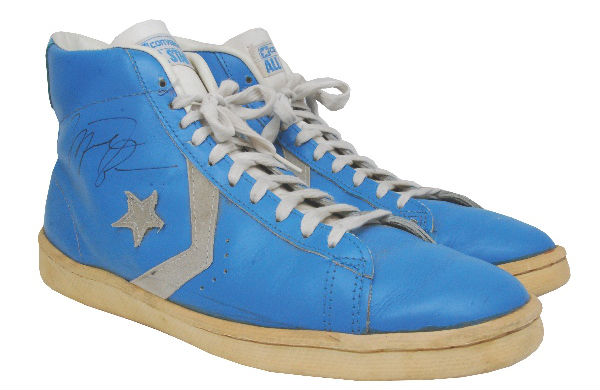 words // Brandon Richard
Leading sports memorabilia auction site Grey Flannel has unveiled their 12/12/12 Holiday Catalog, which includes this original pair of 'UNC' Converse Pro Leathers worn and signed by Michael Jordan during the Tar Heels' 1982 championship season.
The blue-based colorway is extremely rare in comparison to MJ's "The Shot" worn white pair, which was reproduced for this year's 30th Anniversary Commemorative Pack.
As of now, bids for this pair are north of $4,400. What do you think the price would (and should) be at auction's end?
If you have any spare change laying around, you can place a bid today at Grey Flannel.