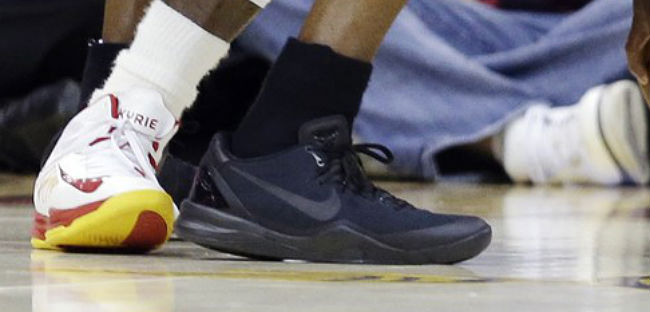 words // Brandon Richard
It wasn't the expected Nike Kobe 8 System debut. A random Tuesday night in a losing effort against the Cleveland Cavaliers isn't exactly the way we pictured Kobe putting his new signature sneaker on the court for the first time, but that's how things went down last night.
Putting more colorful options aside for the time being, Kobe laced up a sleek "Blackout" colorway, complete with tonal branding on the tongue and side panels.
Mamba dropped 42 points in last night's game, but the Lakers still fell to the Cavs 100-94. Time to hit the panic button in LaLa Land?
Several photos of Kobe hooping in the "Blackout" Kobe 8 System below.
images via Yahoo