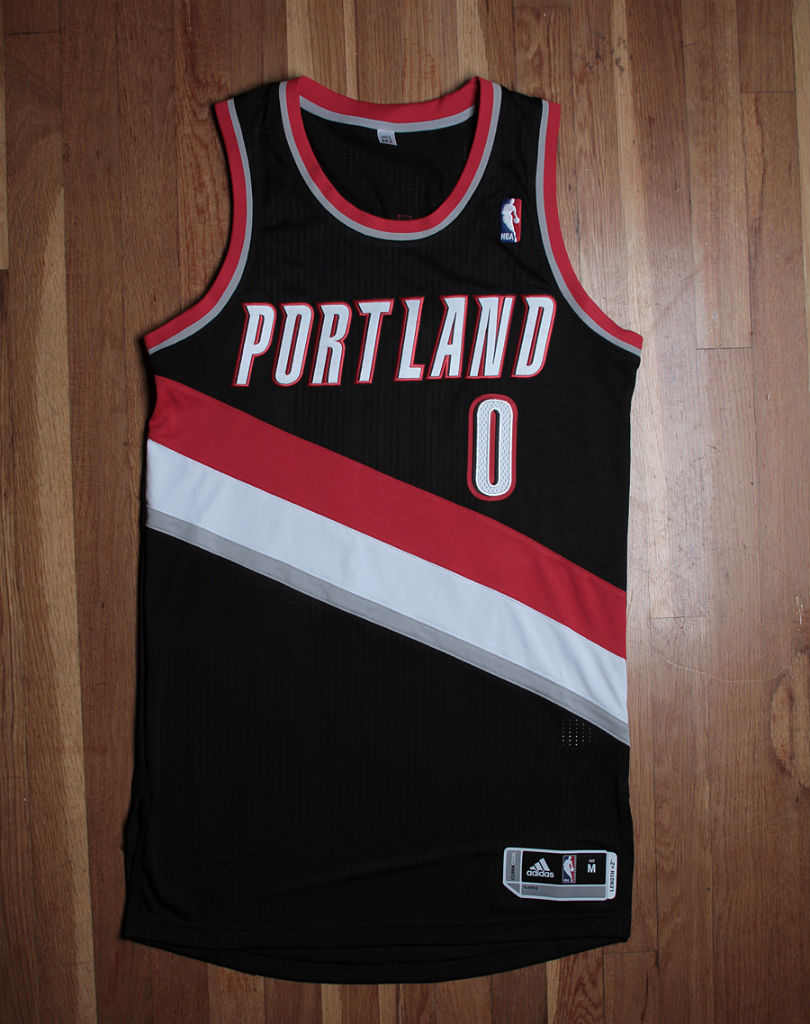 words // Brandon Richard
images // Nick DePaula
When evaluating this year's NBA rookie class, there's the Damian Lillard tier and then everybody else. Can't sell Anthony Davis or Michael Kidd-Gilchrist short — Lillard has just been that impressive.
The first year standout was selected 6th Overall by the Portland Trail Blazers in this past June's NBA Draft. Prior to making the jump, Lillard played four years at little known Weber State, where he turned heads with an All-American senior campaign in '11-'12.
Statistically, Lillard leads all rookies in scoring (18.6) and assists (6.5), also ranking him in the Top 20 amongst all players.
However, it isn't just the numbers that separate Lillard from the pack — it's the poise with which he plays the game. Damian displays a level of confidence that will leave you thinking that this isn't his first rodeo. Only it is his first rodeo and some of the league's toughest critics are offering high praise.
San Antonio Spurs head coach Gregg Popovich on Lillard: "I think he's a wonderful player. His skills are obvious, but I like his demeanor as much as I like his skills." Perhaps the two will spend some time together on a future version of Team USA.
With all of that said, today's Jersey Spotlight is a detailed look at Dame's 'Away' Trail Blazers REV30. Classic black with Portland sewn across the chest and three stripes running across the center, a fitting look for the future of adidas Basketball.
When the NBA released its most recent "Best Sellers" list, there was no sign of Lillard or the Portland Trail Blazers — bet that changes soon.