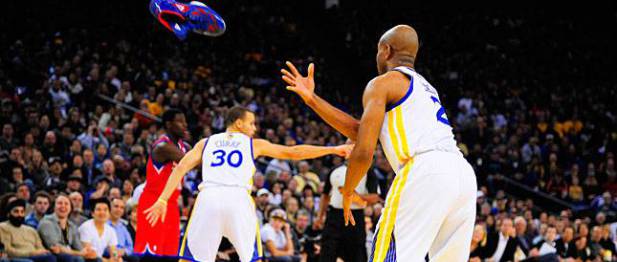 words // Nick DePaula
Just when you thought Ron Artest and D-Wade would continue to live on as the league's premiere shoe tossers, Warriors guard Jarrett Jack has raised the bar to a whole 'nother level.
When Dorell Wright lost the ball on a fast break last night in Oakland and Klay Thompson stepped on his foot, he actually slid right on out of his shoes.
Once Jarrett Jack joined the play a second later, that meant bad news for Wright's custom Peaks.
View the action below. And enjoy.
Even better than the video? What they told Ric Bucher after the game.
"I didn't want anybody to step on it and get hurt," Jack said. "I should get a sportsmanship award. I was trying to help. I think they should send me a thank-you card."
"He looked me in the eye and threw it," Wright said. Which is hilarious. "I'm going to get him back, though."
To make things even better, Jack drained a 3 as the play continued, sparking a 19-6 Warriors run to end the half. Legendary stuff.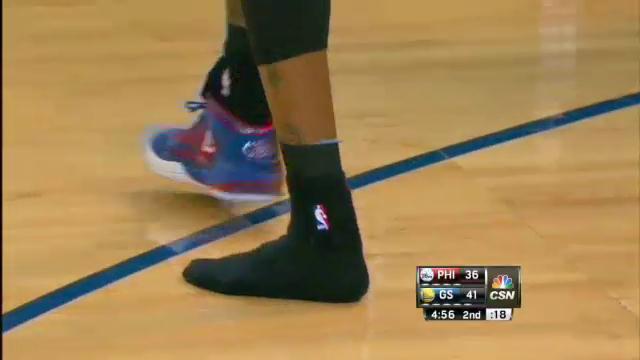 Past classic shoe tosses courtesy of Dwyane Wade and Ron Artest: