words & interview // Nick DePaula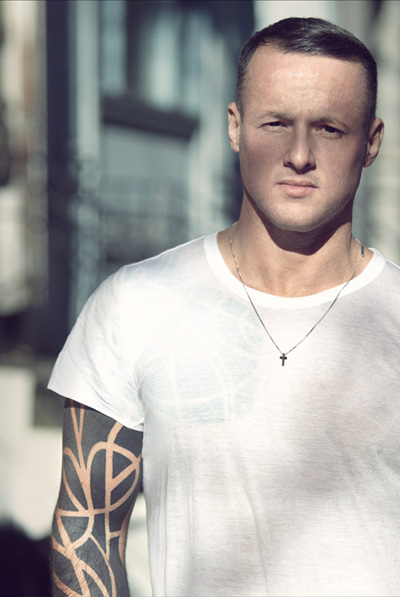 When Dwyane Wade linked up with Li-Ning and took on the role of WADE Chief Brand Officer, you saw his employee badge and knew things were official, but just what did he have up his sleeve?
Earlier today, Wade announced his very first hire at Li-Ning, as he's tapped award-winning high end fashion designer Alejandro Ingelmo to help lend his eye for craftsmanship and design.
Ingelmo, a Cuban-American designer originally from Miami, currently designs his own collection out of New York and will take on the role of Creative Consultant for Special Projects for WADE.
"I've been of a fan of AI for a long time now and from the moment I partnered with Li-Ning, I've been excited to bring him onto our design team," said Wade. "Alejandro's knowledge of mixing fashion and street elements into his designs mirrors my personal style and the vision for the footwear we will bring to the market."
Together, the two have already begun to work on a lifestyle-centric version of Dwyane's first Way of Wade model. You can expect to see the first Ingelmo-designed WADE sneaker debut at his Fashion Week Show this February, with a retail launch shortly thereafter.
To get more background on their friendship and where he sees the design and construction of the footwear collection heading, I spoke with Ingelmo yesterday. Read along for a look at his design aesthetic and the details you can expect to see in his future WADE products.
Nick DePaula: I had some time to catch up with Dwyane right after the announcement, and it was great to get a firsthand account straight from him on his goals for Li-Ning. Can you just first talk about how you first met Dwayne?

Alejandro Ingelmo: The relationship began when he became a customer of mine. It was first a special order through the store, because we don't make his size. I was contacted by his stylist, and then we started a relationship and he had asked if I would be interested in working with him. I thought it would be a great opportunity, and I've never really done basketball shoes before, so I thought it was a cool idea to take someone like me and take someone like him and see what comes out of it.

NDP: When he first approached you, what was your familiarity with Li-Ning?

AI: I didn't know too much about the brand, but of course, I saw it during the Olympics. You saw a lot of it then.

NDP: Once you guys started to brainstorm, what were some of the things that he spoke about it in terms of his style and what he was looking for?

AI: I had this idea of seeing him as a Gentleman Assassin. There was this whole idea of dressing a little bit more in suits and approaching it with that idea. There's also this whole other side to him with his philosophy and his branding. He showed me some rims that he had actually designed on his car and some other things as well. He's really interesting.

NDP: As you guys talked further about the shoe, have you discussed a price ceiling or where this might be positioned? Your products usually live in a higher end world.

AI: We only went into that detail a little. So far the things that have come into play are craftsmanship, design and quality. What I do, no matter what collaboration I do, it's all about detail. I think things have to be well made, and it maybe doesn't have as much to do with price. You find technical ways of doing things, and you can still make something well made at whatever price point it is. These will definitely be a little bit higher, because of the materials we're using and the ideas.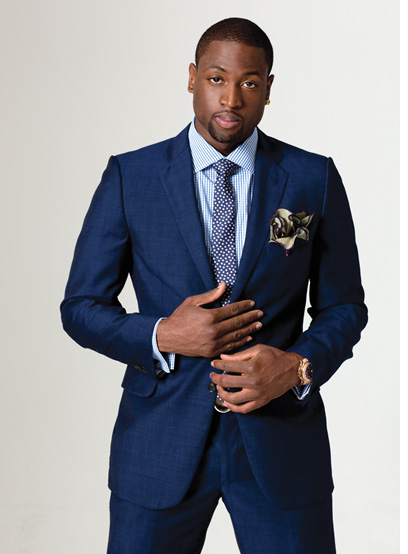 NDP: The last couple of years alone, that's something that the normal sneaker consumer has really gravitated to. We're seeing people spend more for higher quality items that they know will last.

AI: Yeah, definitely.

NDP: With your first shoe being inspired by the first Way of Wade shoe, were there any specific elements from that shoe that you're looking to pull from?

AI: Definitely the construction. There's a different lacing setup that we did for him. If you look at the shoe from the front angle, it spells out a 'W,' which is the first letter of his name of course, but it was really important to do that without actually seeing an actual letter. It's integrated into the design. [Obvious details] are something I don't like to have. I don't like to have logos on things. I like to be able to have an experience and know what it is by design. Consumers are really educated, and when they see something well made and something that's original, they understand it. It doesn't come as easy, but it's something you experience once you know about it, if that makes sense.

NDP: Absolutely. I think that's the trick, is having that one subtle thing that sticks that can mean more than just a big logo splashed onto it. As you guys became more familiar with eachother and discussed different things he's into, was there anything from his own life or something he really likes that will go on to inspire a specific theme or colorway?

AI: Definitely, and the materials was the biggest thing. The leathers are really rich. There's less stitching on things too, and everything is a lot more folded. The idea of simplicity is something you'll see a lot. There's a lot of that. Staying true to what the material is is the key. I feel like what's happened to a lot of basketball shoes is they're not even made in leather anymore. We're taking stitches and inverting it, so it won't be what you see in basketball shoes now. You'll see a lot of time [from other brands] just layers of heated synthetic panels, and we don't want to do that.

NDP: That's one of the things that Dwyane spoke about that was exciting to me, because in the last three years, everything has moved and shifted to all synthetics and almost a plastic feel at times. We've lost the richness of full grain and different leathers.

AI: Absolutely, and that's important to him.

NDP: In terms of his own personal style, he's one of the more daring guys in the league when it comes to how he dresses.

AI: Yeah, and that's what I like about him, and I think that's cool. Having your own style and your own sensibility goes a long way. I'm excited to do even more. This is the first project, and as we get to know eachother even better, the more things that will come into play.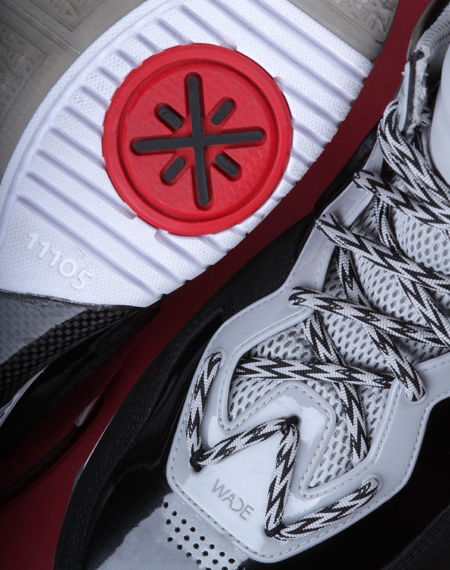 NDP: As I understand it, you're originally from Miami.

AI: Yeah! It's crazy. All my cousins and all my family were going crazy when they heard. They all want basketball tickets now. [laughs]

NDP: You're in New York now, which is obviously a hub of fashion, but are there some things specific to Miami style that you're looking to inject?

AI: I'm born and raised in Miami with a Cuban background. There's always a subtleness of doing things there, but it still has that color, flavor and that sexiness.

NDP: And your family background is also rooted in the footwear industry?

AI: There's four generations of shoemakers in my family, and there's a long history there for me. Whatever I put my hands on, it's always about craftsmanship and the beauty of shoemaking. Sometimes it's details that aren't visible to the eye right away, but you just know and you feel it. After wearing it a couple of times, you begin to understand it. That's my aesthetic and my work ethic. Doing things the right way.

NDP: For Dwyane to have joined with a Chinese company, it was a real big shift that got a lot of people's attention. What kind of feedback have you gotten from friends in the design community once they heard that you were teaming up with a basketball player, which is also pretty unique.

AI: It's been great. I think we're going to do some great collaborations, and we're going to do something that's totally different and that's going to be interesting. I think that that's what's needed in the marketplace. To get better at what you do when it comes to collaborations and designing, you have do something that's unexpected and that's how you can grow to become a better designer. If you're on an adventure, you don't always want to go to the same place. You need to do different things in life, and that's what I think will be successful.

NDP: The newness of it all is definitely what's most exciting.

AI: I just have to work even harder now! [laughs]

NDP: That's what Dwyane said too. [laughs] A big part of it too is that a lot of this is such uncharted territory that it's a big clean slate. How you define things will be what's most critiqued, but that's the fun of it.

AI: Definitely. And that's why I'm excited to work on it.
Below: A look at branding details from the "Warrior" Way of Wade that will inspire Ingelmo's upcoming lifestyle sneaker.