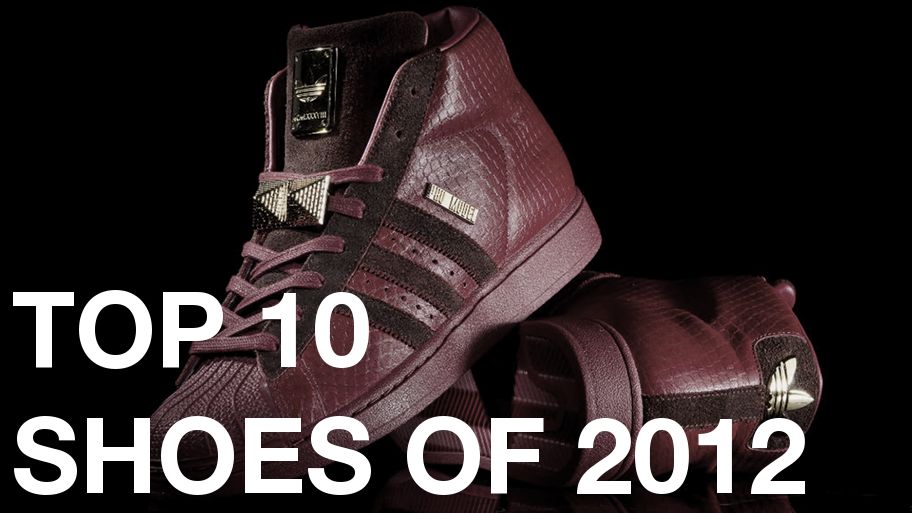 words // Brandon Richard
In 2012, the sneaker community was flipped upside down by the release of the Air Yeezy 2 and Nike's All-Star Weekend "Galaxy" Collection. Penny Hardaway's signature line was re-launched more than 14 years after its last new model. An exciting summer of sneaker free agency was highlighted by Dwyane Wade's move from the Jordan Brand to Li-Ning, which Jordan followed by adding Blake Griffin and Russell Westbrook. King James finally got the proverbial monkey off his back by winning his first ring; FlyKnit and PrimeKnit battled it out in court; and the media continued to be misinformed about our culture.
Somewhere along the way, I liked some shoes, the Top 10 of which I've listed for you today. Check them out and let me know what you think.
Spoiler for 2013: 1. Shaqnosis. 2. Shaq Attaq. Just letting you know now.
10. Converse Chuck Taylor All Star "ThunderCats"
When I was a kid, my life was defined by the Teenage Mutant Ninja Turtles, Ghostbusters and the ThunderCats. Last month, Converse celebrated the classic ThunderCats cartoon with a collection of Chuck Taylor All Stars. The main pair featured screenprinted graphics of the main characters on the lateral side with the ThunderCats logo boldly positioned along the medial. After seeing these for the first time, I was overwhelmed by nostalgia and the purchase was instant.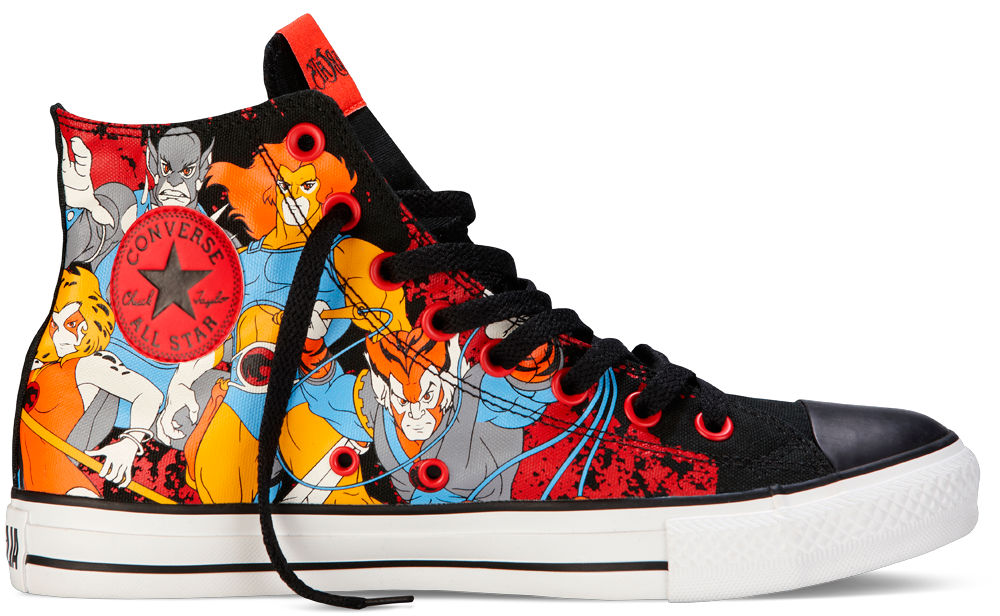 9. Nike Blazer Mid LR "Medal Stand"
Prior to picking these up, I had never actually owned a pair of Blazers. After seeing the American athletes break them out in London this past summer, they were a must-have for me. Very simple and classic look. Suede build, gum sole, reflective branding, leather tagging and heather collar. More than enough bang for your buck at $80. Comfortable Lunarlon cushioning made the shoe perfect for casual everyday wearing.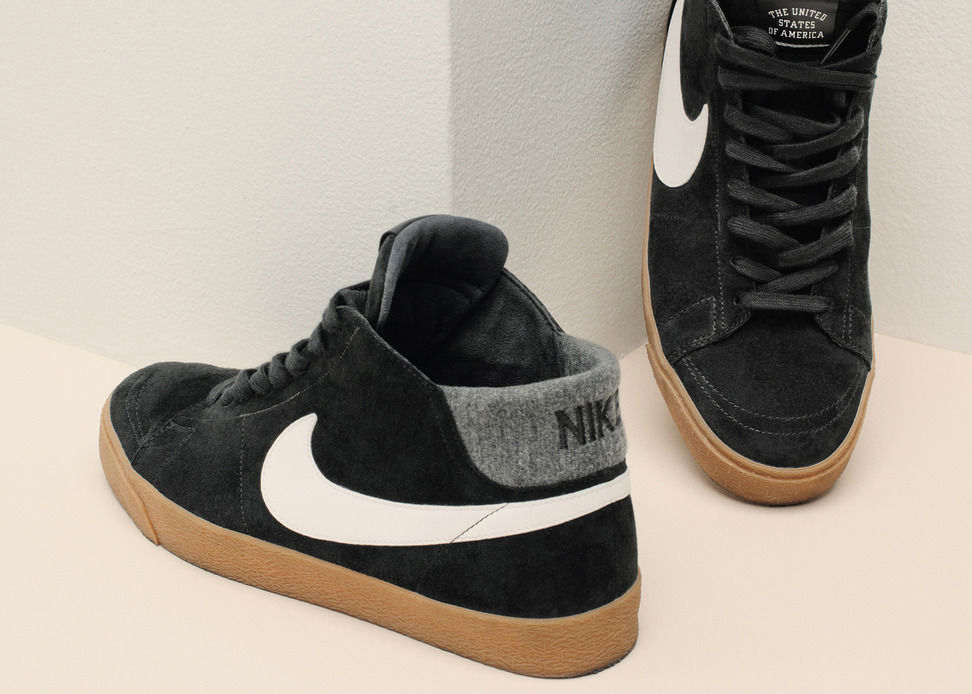 8. Under Armour Cam Highlight Trainer
This pick represents my happiness to see NFL signature shoes on the market again. While I think Nike Football did a solid job with the Zoom Revis, Under Armour and Dave Dombrow hit it out of the park with the Cam Highlight.
The Cam Highlight reminds me of everything that made me excited about Under Armour footwear in the beginning. An innovative, yet sleek design with clear-cut performance benefits. Only, Cam and Dave took it to the next level by making sure the shoe had casual appeal as well. I'm also a huge fan of the fact that they chose to include CompFit, since Cam has pretty much been the face of that technology since it was introduced.
On top of that, Under Armour did a fantastic job with the logo placements on the shoe, and Cam's new "C1N" logo is a winner.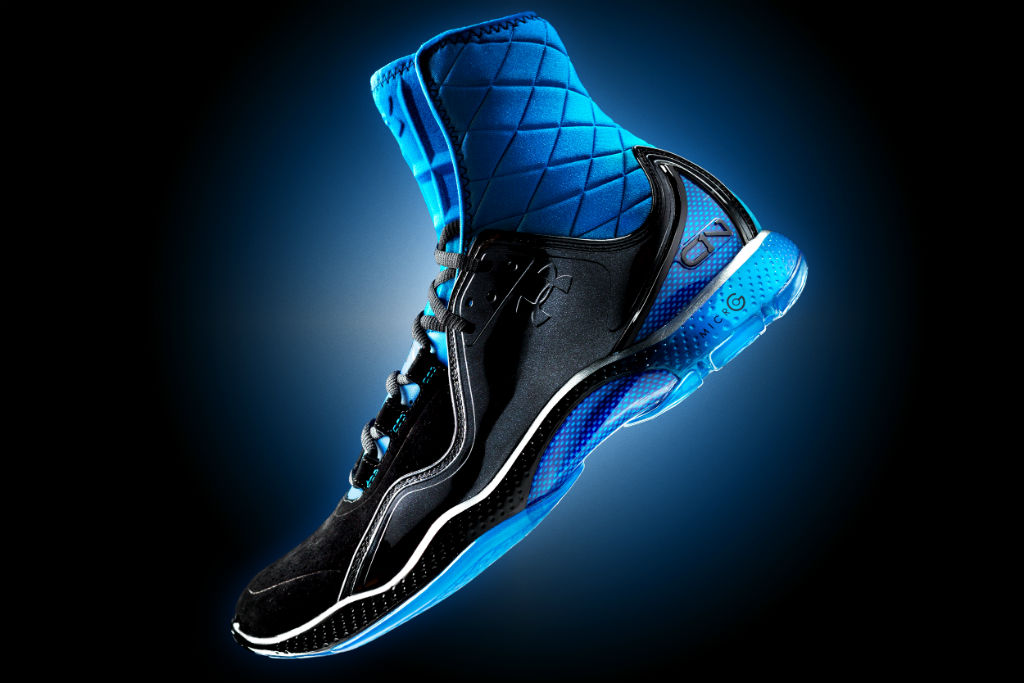 7. Nike Air Flight One NRG "Orlando"
Perhaps overlooked due to all of the "Galaxy" hysteria is the remarkable job Nike Sportswear did of paying tribute to Penny Hardaway and his time with the Magic when the NBA All-Star Game returned to Orlando in February. In addition to the extremely popular Foamposites, NSW brought back Penny's Air Flight One shoe in "Orlando" and "Galaxy" colorways. The former was an original style worn by Penny during his NBA Finals run with the Magic in '95.
While newer colorways have helped keep Penny's Nike signature line fresh over time, the classic Orlando looks will always stand out amongst the rest. That actually parallels his playing career; there were other stops along the way, but it's the Orlando years we remember most.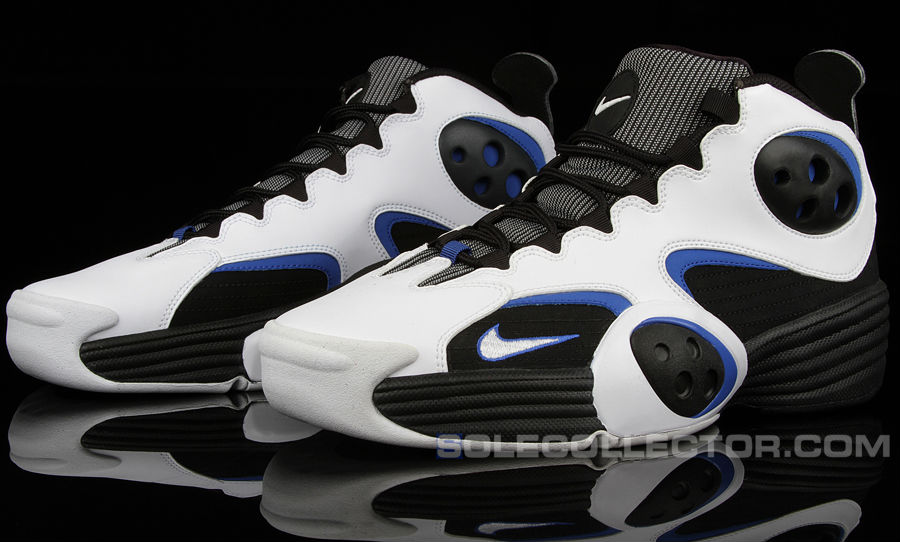 As a kid growing up in the Hampton Roads area in the 90s, the Reebok Iverson signature line was just as popular as MJ's. It all started in 1996 with the Question, which was brought back in a few original and collaborative colorways this year. However, unlike re-releases of the past, there was a different energy behind the Question in '12 and every drop sold out quickly. You obviously want your purchases to go through fairly easily, but it was great seeing the Question receive the love it deserves.
Originally a Philly exclusive in '96, the "Pearlized Red" colorway jumpstarted the Question's resurgence in May. Reebok followed with the original "Pearlized Navy" and Black/Gold colorways, with collaborations by Burn Rubber and Packer Shoes filling in the gaps.
With the "Georgetown" colorway due out in time for March Madness, don't be surprised if you see the Question pop up again on 2013 lists.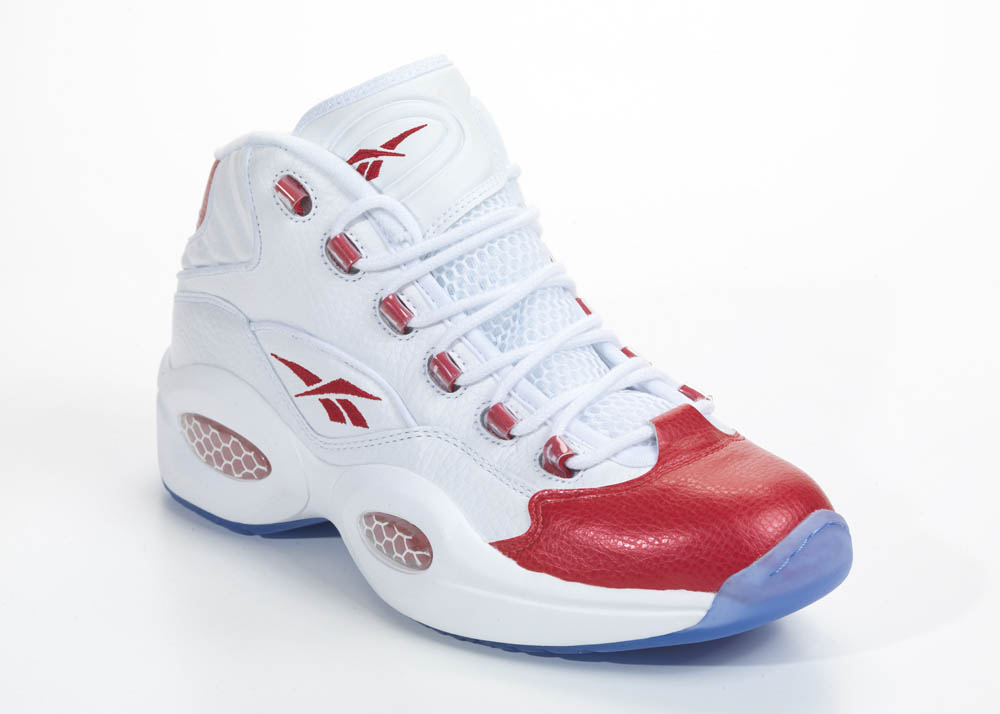 5. Big Sean x adidas Originals Pro Model 2.0 "Detroit Players"
Rapper x Sneaker Brand partnerships are forming left and right these days and there may be no company handling them better than adidas Originals. Last year, Originals added G.O.O.D. Music's Big Sean to their celebrity roster and took that connection to a new level in 2012. Sean wasn't only part of the star-studded "all Originals Represent" campaign, but he worked on his own collaborative sneaker by year's end.
Paying tribute to his hometown, Big Sean teamed up with Originals for the "Detroit Players" Pro Model 2.0. Limited to a run of 380 pairs, the "Detroit Players" are crafted with red Italian leather and feature a debossed snakeskin pattern and gold plate details. Each pair was packaged in a red snake-printed box.
I believe that Run DMC x adidas is by far the greatest rap/sneaker partnership of all-time, so seeing the hip hop community continue to embrace the stripes is refreshing. Next up: Teyana Taylor.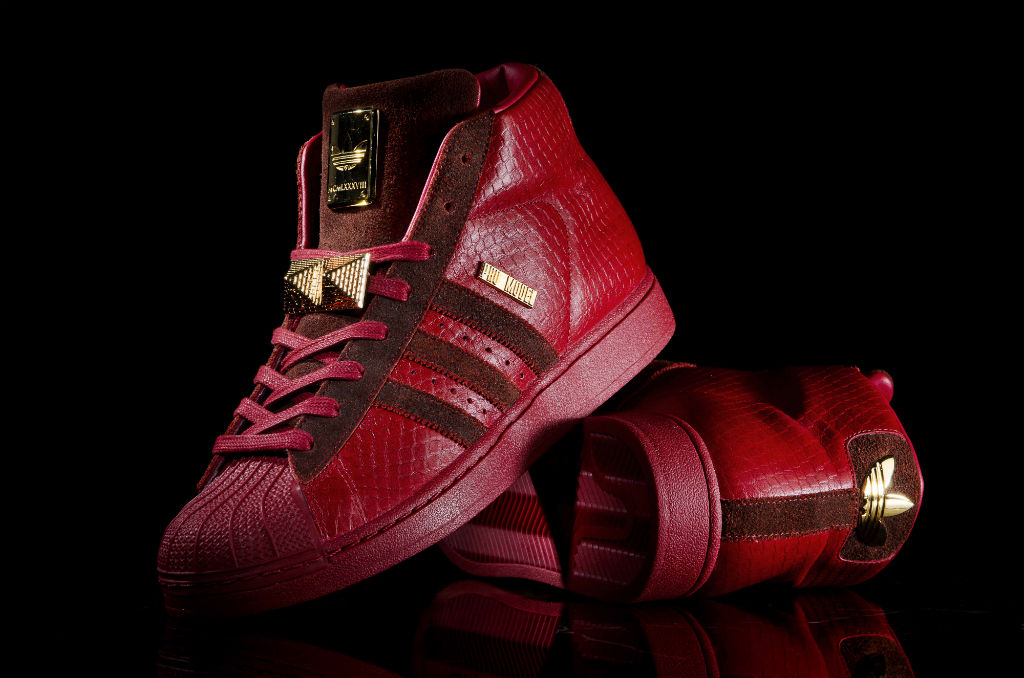 4. adidas adizero Rose 3 "Nightmare Before Christmas"
As far as this year's Christmas Day signature basketball shoes go, the adidas Rose 3 takes the cake. By itself, the Rose 3 is a great silhouette. When combined with a unique theme inspired by Tim Burton's Nightmare Before Christmas, you have possibly the best release of the modern adidas Basketball era.
The Jack Skellington laces, speckled midsole and glow in the dark accents perfectly complement the outstanding purple "vertigo" synthetic upper. I only wish we could have seen D-Rose lace them up on Christmas.
It was also exciting to see the members of the forums buzz about the Rose 3 on the same level of Nike's Christmas Day releases. Online and in-store sellouts confirm these as a winner for adidas.
If the NBCs are any indication of where adidas Basketball is heading with themes and graphics, then 2013 could be their best year ever. Not that every shoe needs an outlandish theme — the "Brenda" colorway was fairly simple, but a definite attention-grabber.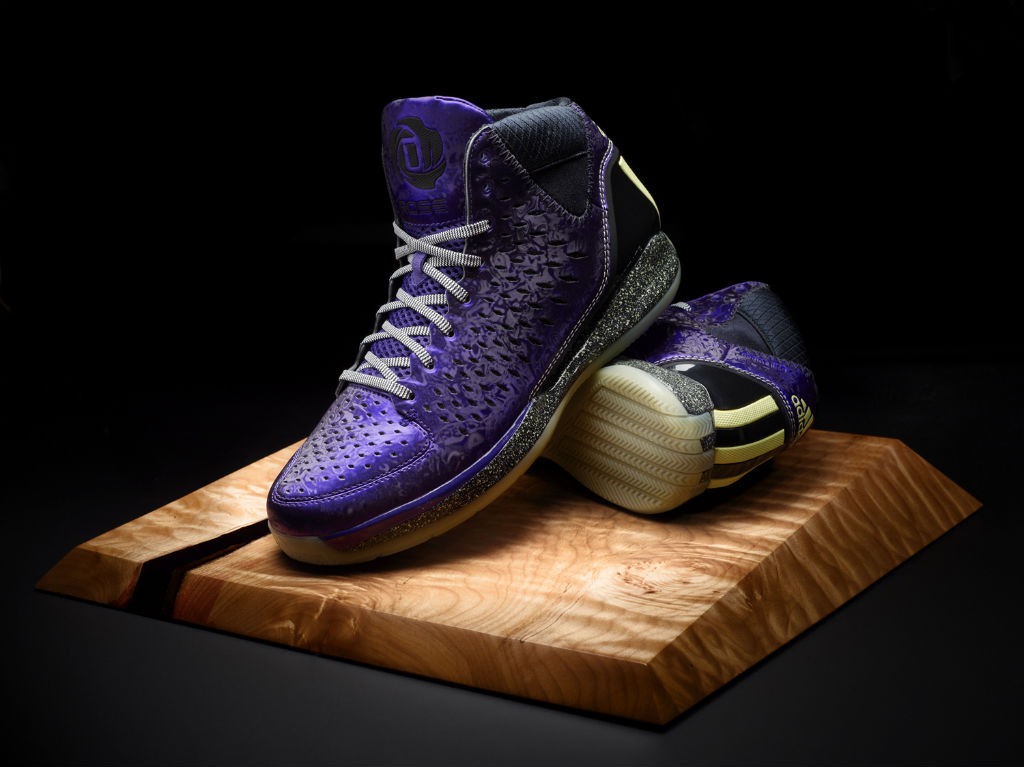 3. Sole Collector x Nike Zoom Rookie "Galaxy"
Nike Basketball's "Galaxy" story will go down as the brand's all-time greats and it was an honor to see Sole Collector become a part of it. Not only did we have the opportunity to collaborate on this awesome shoe, but we launched our biggest run to date along with Nike on the iPad — a first for us both.
What I really like about the "Galaxy" Rookie is that the print on the upper was switched up a bit to differentiate it from the popular Foamposite. The spheres actually enhance the "otherworldly" theme of the shoe, particularly when they glow in the dark.
Sneaker critics are hard on hybrids, yet great ones continue to emerge from Penny's signature line. Here's hoping we haven't seen the very last of the Rookie.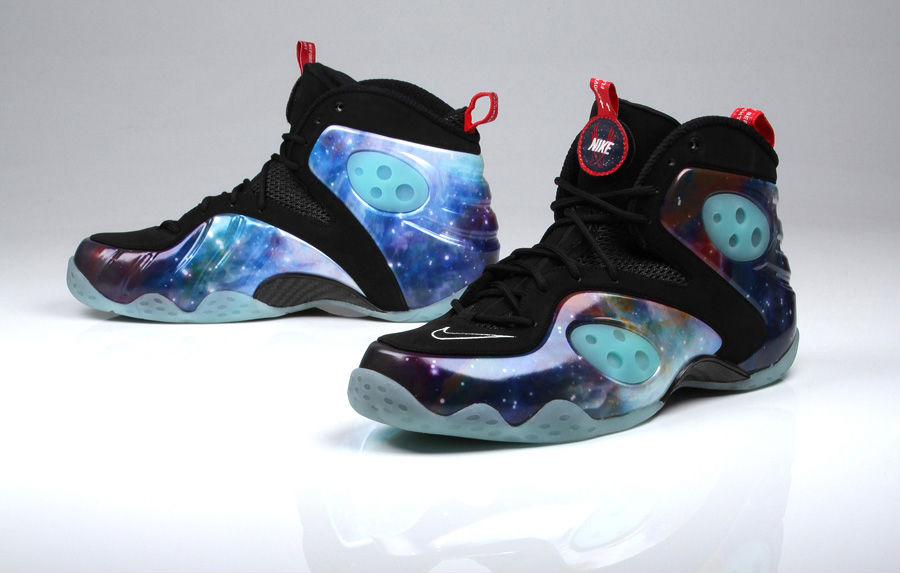 If you reduce this selection to "hype," it's possibly because you've never seen the shoe in person. When it comes to footwear, the details matter, and no one can say there were any shortcuts taken with details on the Yeezy 2.
First, I'll mention that I picked up the "Platinum" colorway from Nikestore.com on release day. Like you, I was one of those poor souls skipping meals and destroying my bladder in fear that the link would be tweeted while I was away. It's the closest to camping I'll ever get. When the link was eventually sent out, I received the usual timeout error from Nike, but managed to get an order confirmation anyway. Definitely one of my luckiest sneaker moments and the experience contributes to the ranking.
Aside from that, the Yeezy 2 is truly a piece of sneaker art. From the anaconda detail to the sculpted heel to the metal aglets, you're just not getting these types of features on a sneaker without going high fashion.
The journey was incredible too. Starting with the 2011 All-Star Weekend debut in the Robert Rodriguez directed "Kobe Bryant Is...The Black Mamba" short film and concluding with the June release. Nike Sportswear really took us for a ride with this one.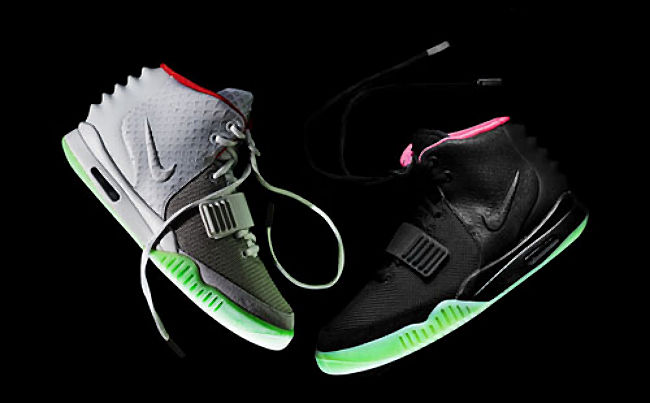 1. Nike Air Trainer SC High "Denver Broncos"
One of the earliest memories I have of my life is having a huge John Elway poster hung up in my room. When you're from Colorado, Broncos football is a religion. So when Nike took over on and off-field NFL Apparel this season, I knew there was potential for them to drop some crazy team-inspired sneakers and t didn't take long for them to find paydirt.
In April, Nike dropped the "Draft Day Pack," a collection of runners and trainers assigned to each team in a divisional format. Fortunately, the AFC West was represented by Bo Jackson's classic Air Trainer SC High, and the orange-based Broncos colorway was beyond a must-have for me.
It seemed a bit blasphemous at first to have the signature shoe of a Raider decked out in Denver colors, but Bo is just one of those athletes that you admire no matter which team he suited up for. Plus, it's the Air Trainer SC — I got over the Raider connection very quickly.