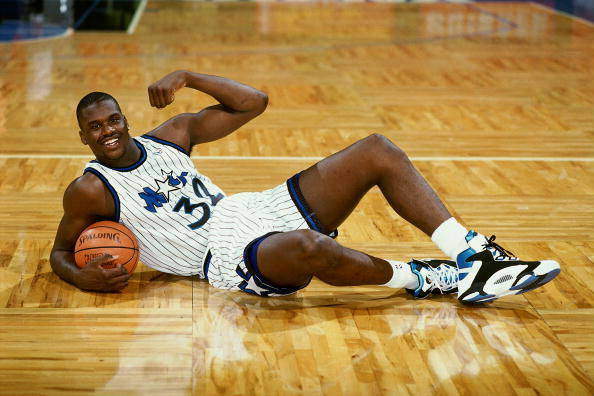 words // Brandon Richard
After years of what could be considered community-wide begging, it appears that Reebok Classics Creative Director Swizz Beatz is FINALLY delivering a re-release of Shaquille O'Neal's original Shaq Attaq signature shoe.
Swizz shared a picture of the upcoming release on his Instagram account earlier tonight, adding "I would like to officially welcome back Shaq to the Reebok fam! The people been waiting for the BIG DAWG to come back! Shaq Attacks & Shaqnosis come back time."
Yeah, you read that right. The Shaqnosis is on its way back too, but let's not get ahead of ourselves. Shaq Attaq first.
The Shaq Attaq debuted on the court in 1992 and hit retail in early '93. Released in 'Home' and 'Away' Orlando Magic colorways, the shoe featured a leather and suede upper, metallic nylon paneling and Reebok's Pump cushioning technology. If you were into kicks at that time, you may remember the life size Shaq cardboard stand-ups in virtually ever store with his own size 20 (actually undersized) on display.
No date or pricing have been set for the Shaq Attaq just yet, but rest assured that we'll continue to follow this story as it develops.