words // Brandon Richard
Next up in our brand-by-brand NBA Sneaker Watch is adidas, fresh off of a summer in which they revamped the roster with a few new faces.
With D-Rose rehabbing and Dwight's Lakers reeling, the story for adi Hoops in the early stages of the season has been rookie Damian Lillard's "old man" game and future Hall of Famer Tim Duncan's "young man" game. Lillard, currently wearing the "Light Scarlet" Rose 773, became the first player since Oscar Robertson to record at least 20 points and 7 assists in each of his first three NBA games. Duncan led the Spurs to their first ever 4-0 start in PE colorways of the Flight Path.
Speaking of Dwight, he's been switching between his adiPower Howard 3 and adizero Howard Light signature models. In the Lakers lone win of the season against the Detroit Pistons on Sunday, Howard laced up the adiPower Howard 3 in a Lakers White/Purple colorway. If he's feeling superstitious, he may want to stick with those.
Otherwise, stripe guys mostly hit the court in team-specific make-ups of the adizero Crazy Light 2, Crazy Shadow and adizero Ghost 2. J-Smoove's Ghost 2 PEs were instant eye-catchers, particularly the Navy/Grey/Red pair he wore in last night's Hawks win over the Indiana Pacers.
Separating himself from the pack this week was Phoenix Suns forward Wesley Johnson, who went to work in adidas' Top Ten 2000 retro. This shouldn't be a surprise, as Wesley has spent a lot of time in the Crazy 8 throughout his first two seasons. Hopefully we'll see a lot more "Feet You Wear" goodness on the court this season.
Enjoy a comprehensive look at the league's 3-Stripe athletes and what they're wearing to start the season in today's adidas Basketball Recap.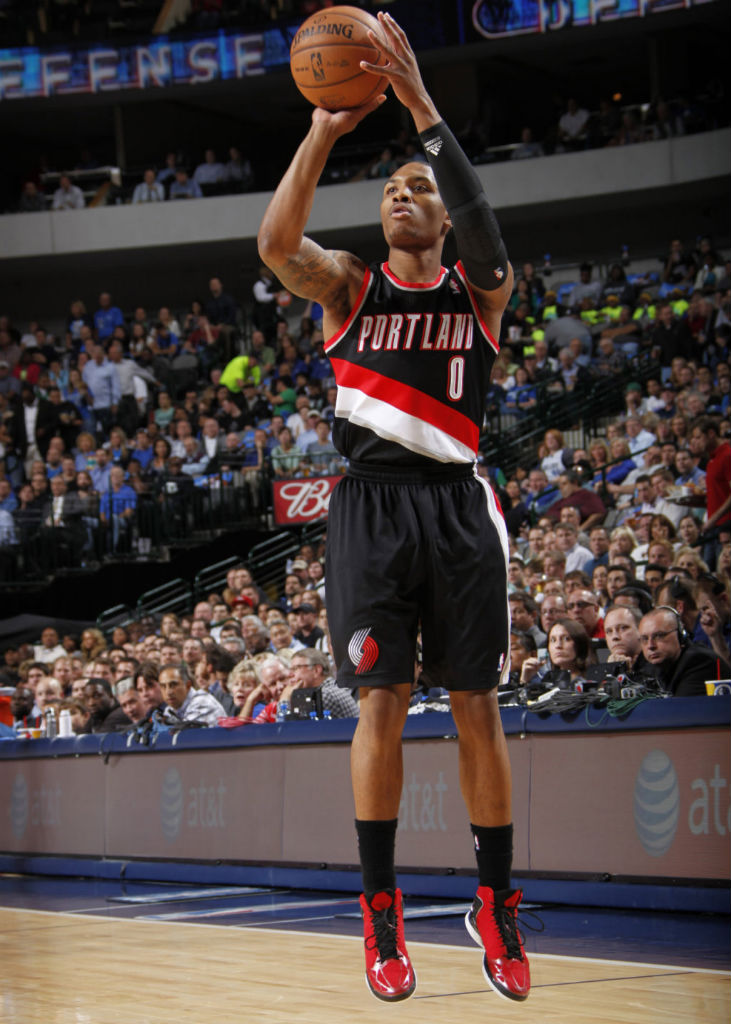 Damian Lillard - adidas Rose 773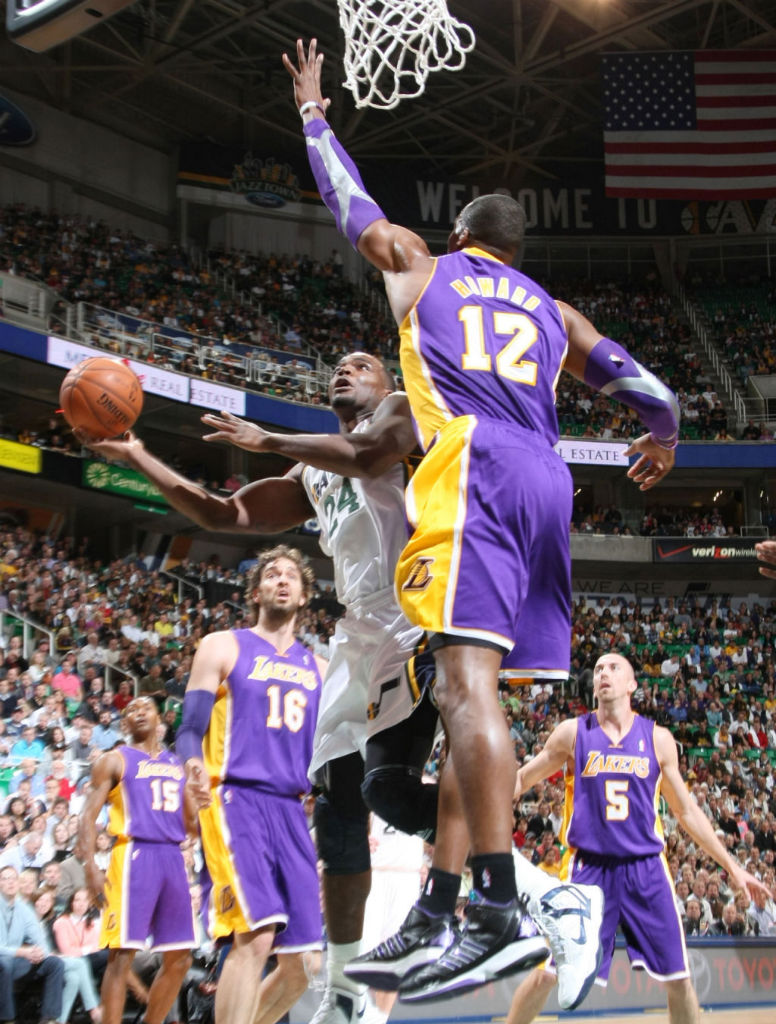 Dwight Howard - adidas adizero Howard Light 'Away' PE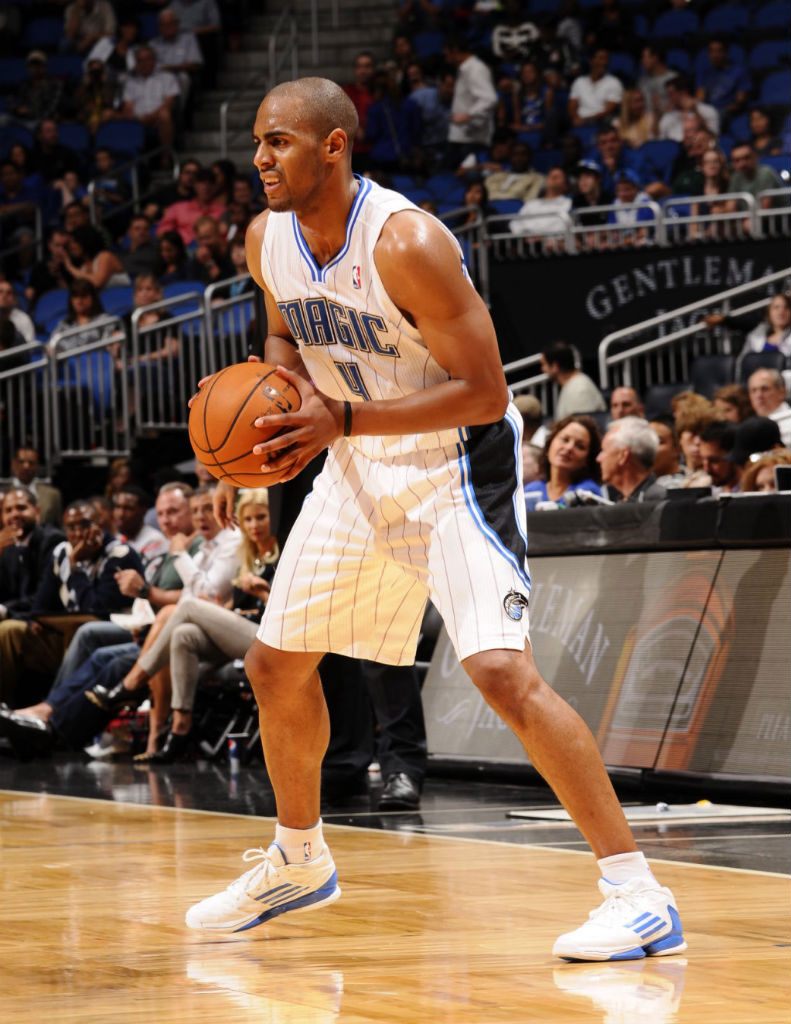 Arron Afflalo - adidas adizero Crazy Light 2 Low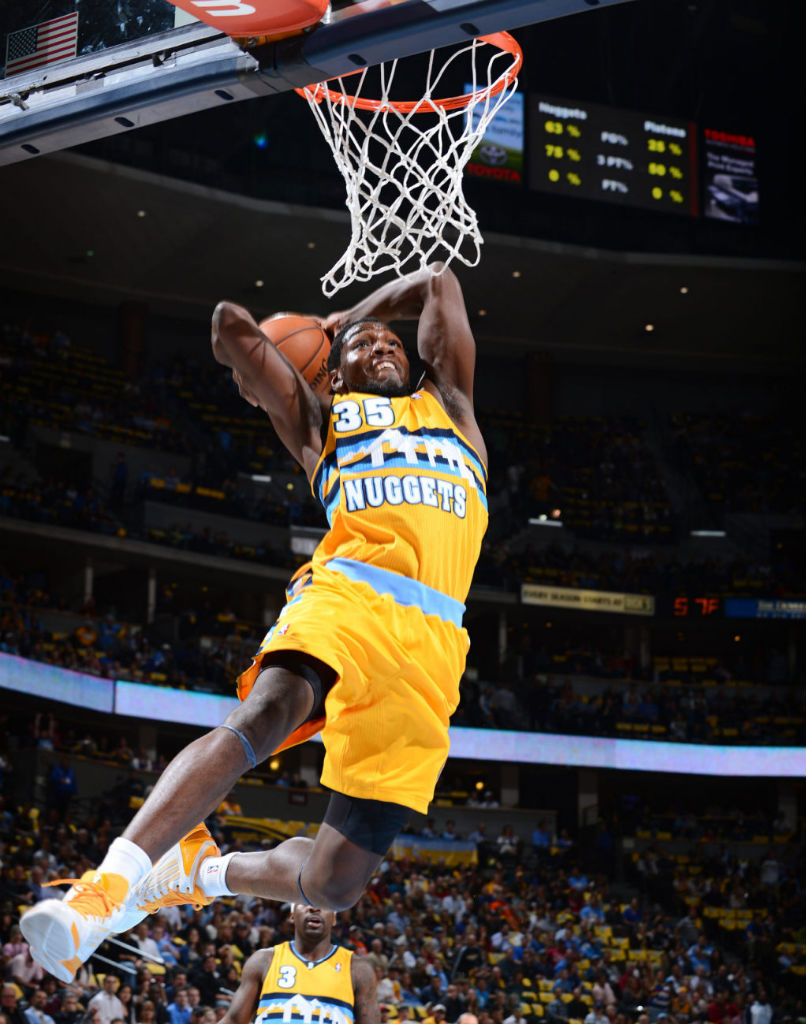 Kenneth Faried - adidas adizero Ghost 2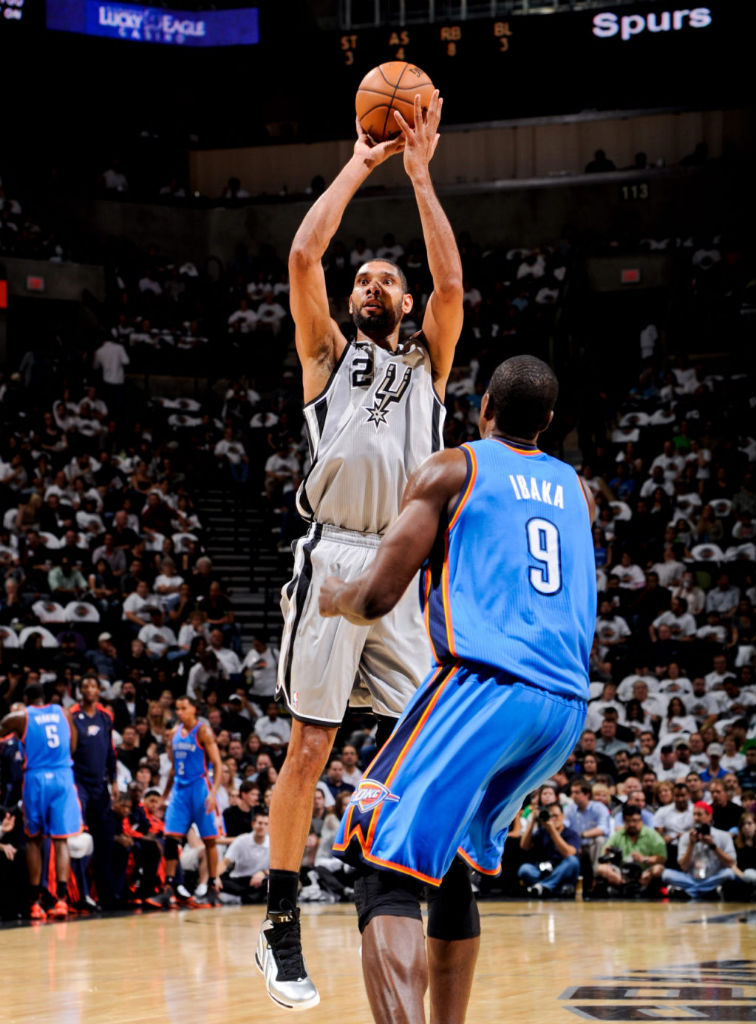 Tim Duncan - adidas Flight Path PE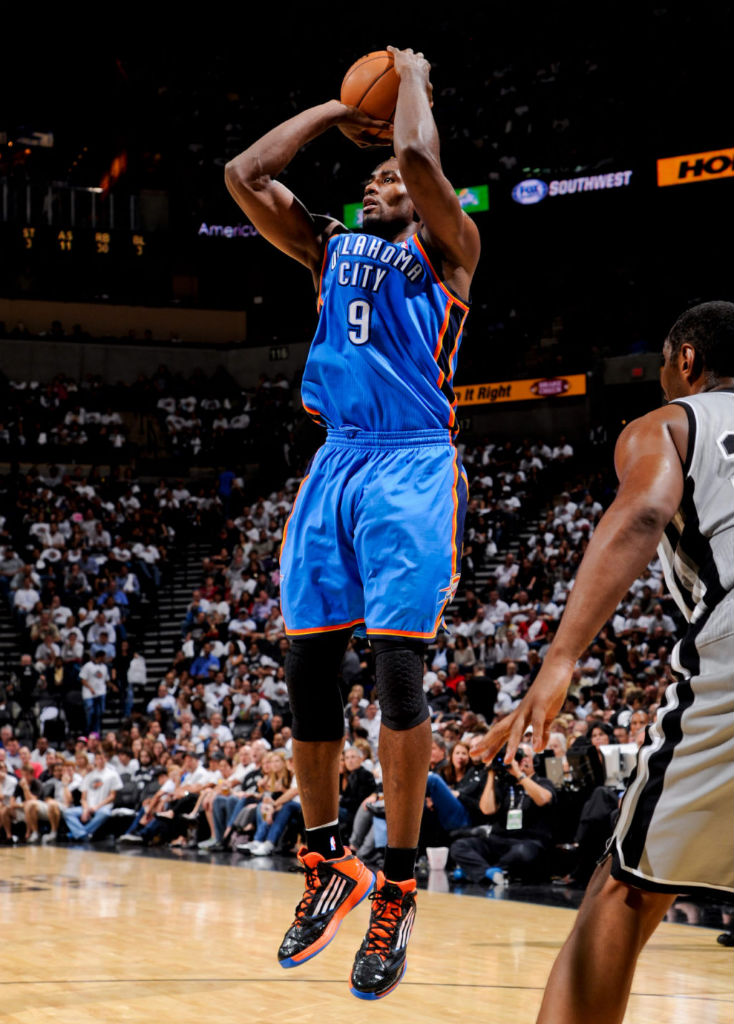 Serge Ibaka - adidas adizero Ghost 2 PE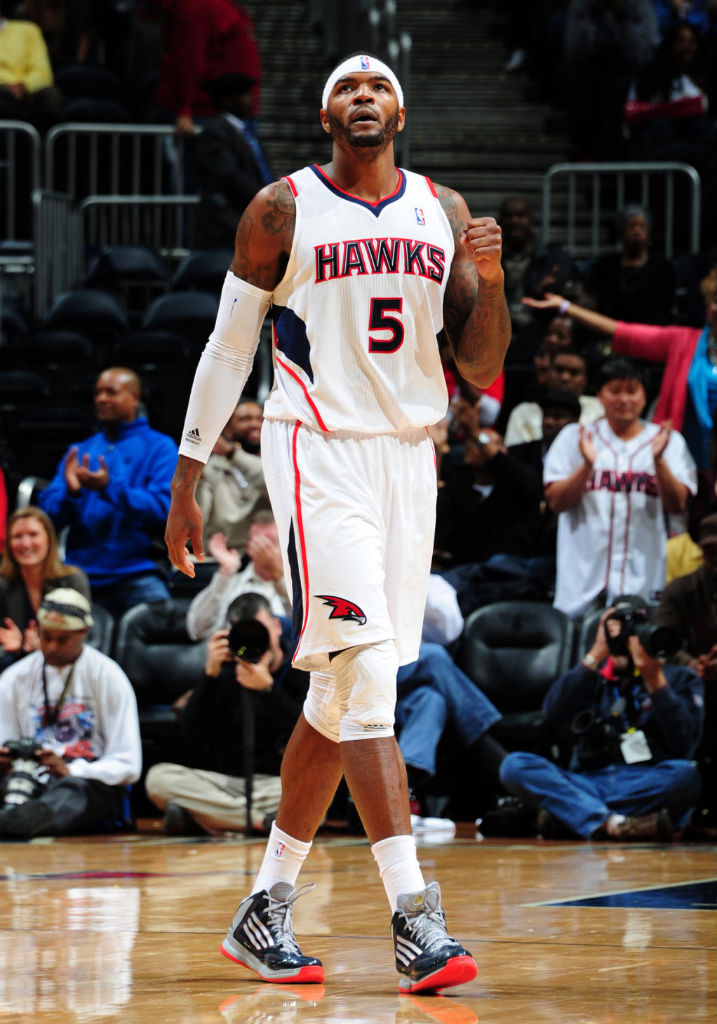 Josh Smith - adidas adizero Ghost 2 PE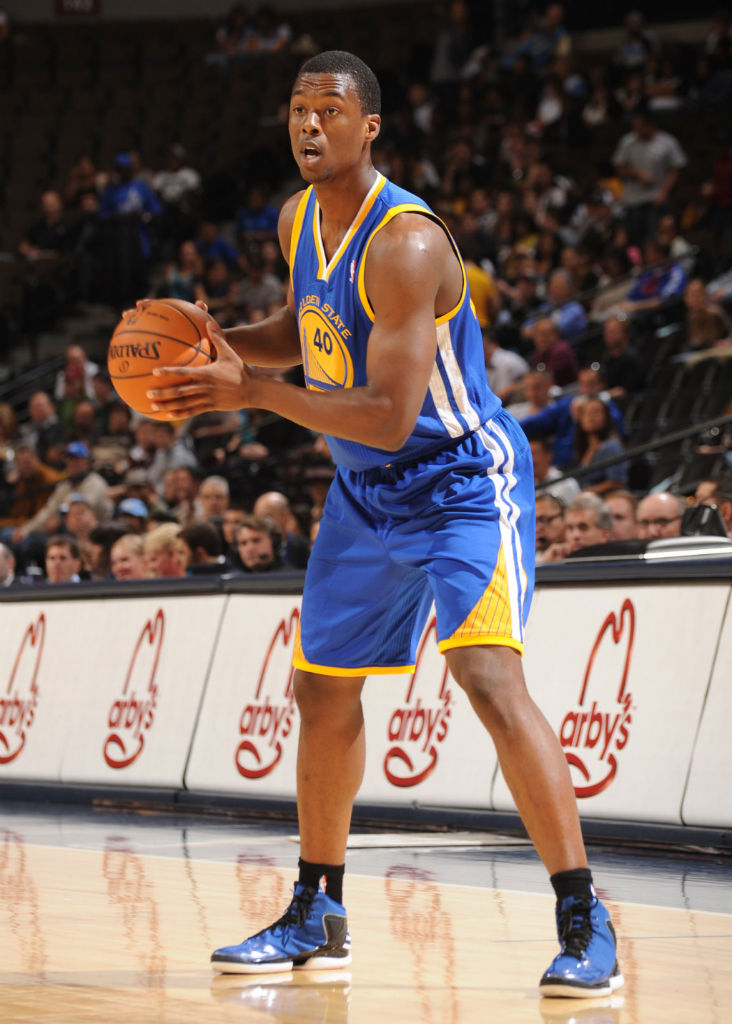 Harrison Barnes - adidas Rose 773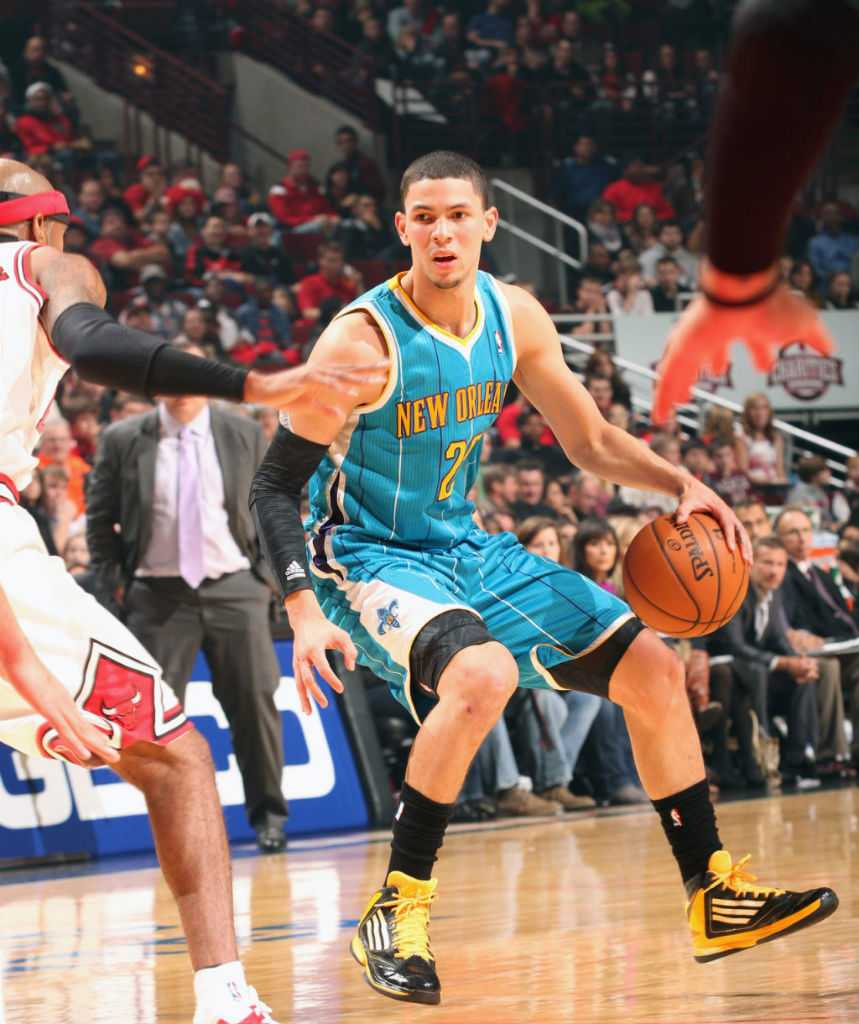 Austin Rivers - adidas adizero Ghost 2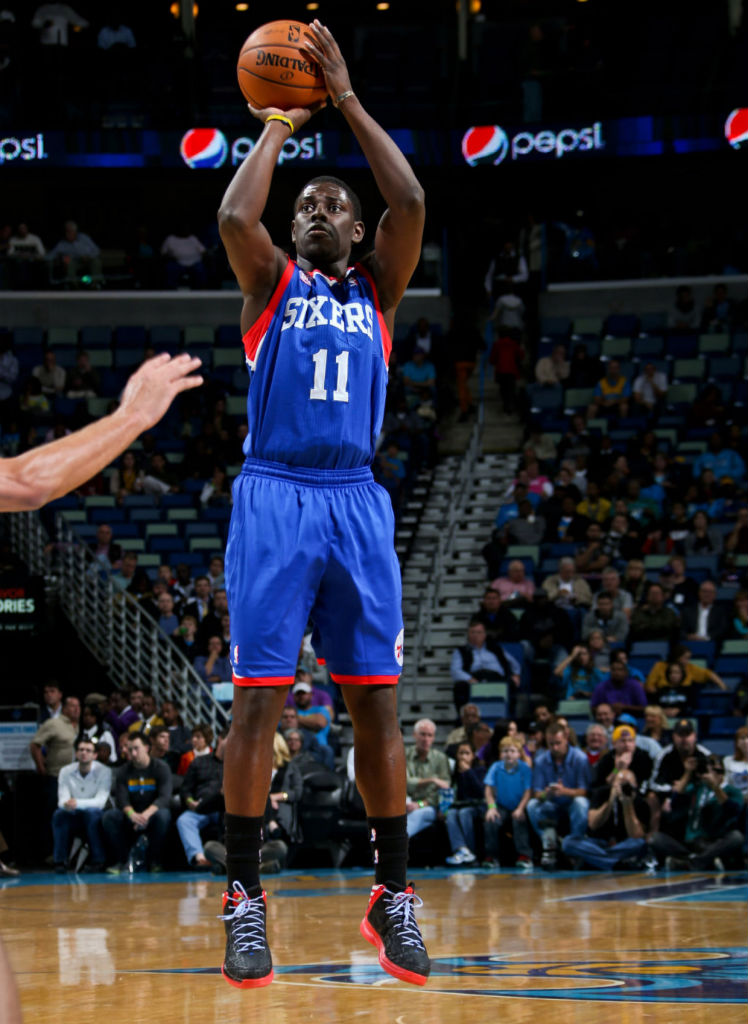 Jrue Holiday - adidas Crazy Shadow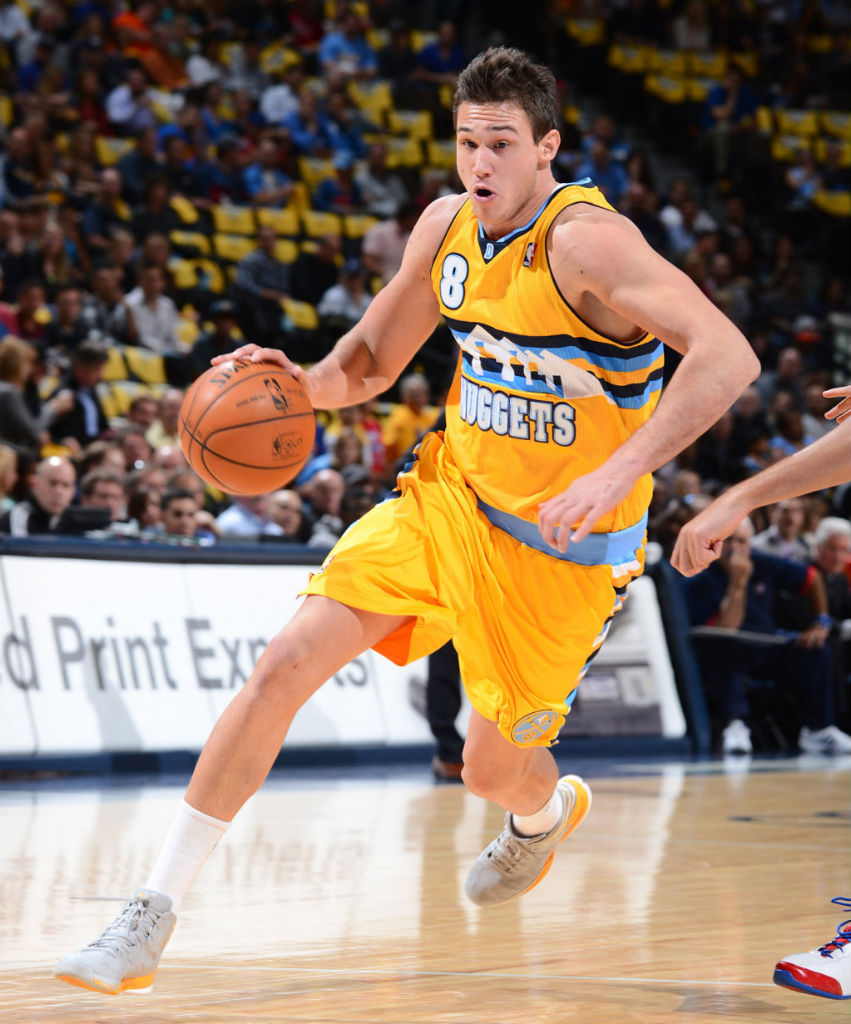 Danilo Gallinari - adidas adizero Crazy Light 2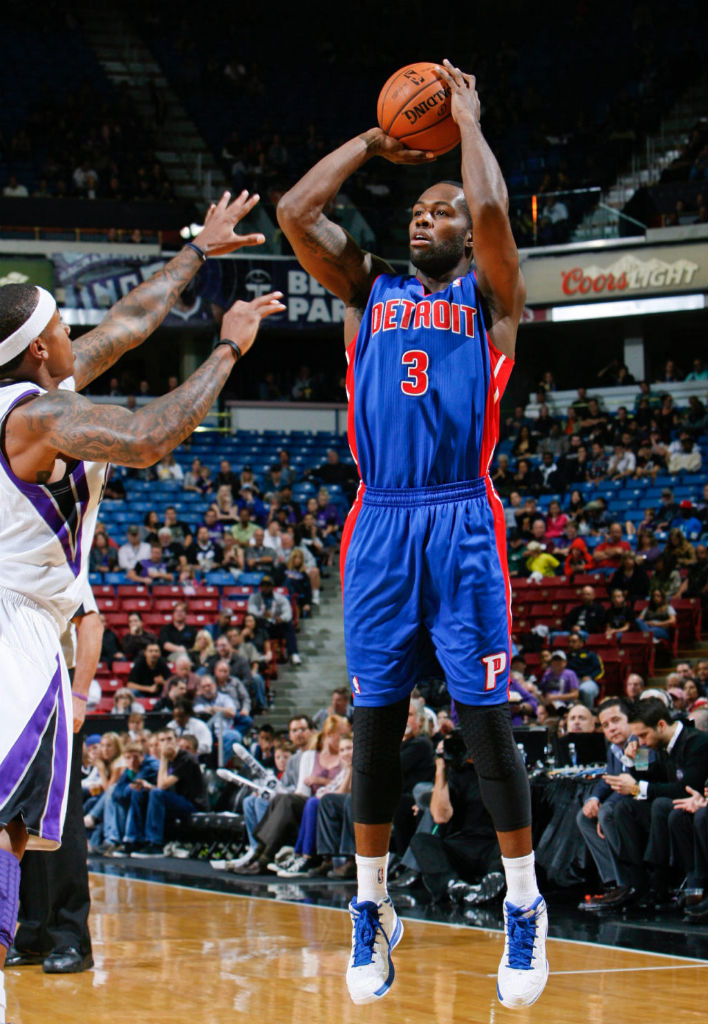 Rodney Stuckey - adidas Crazy Shadow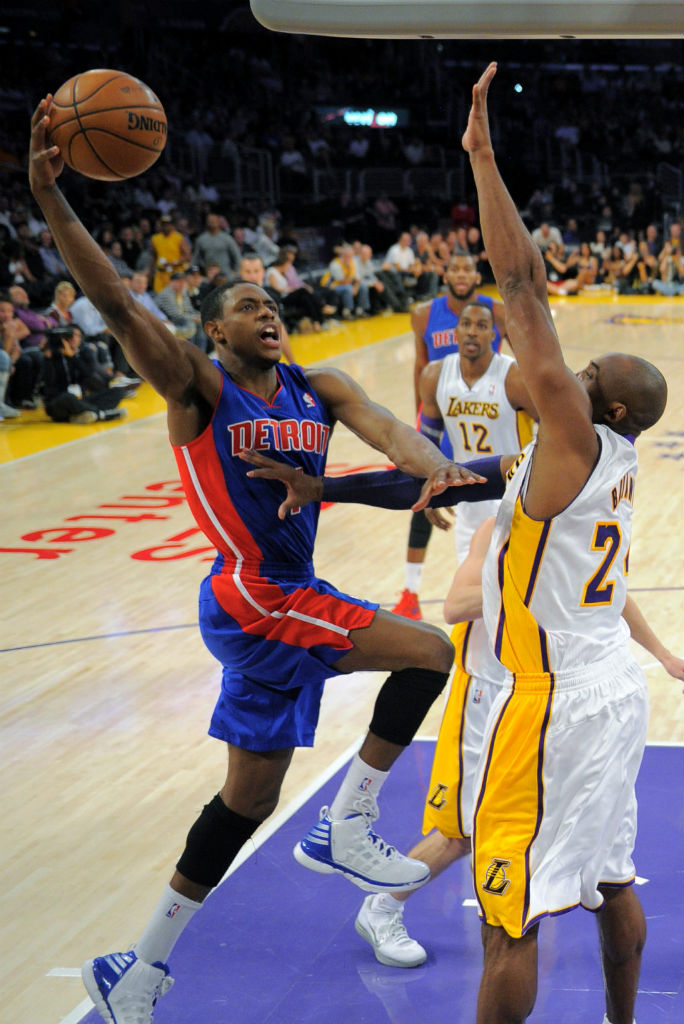 Brandon Knight - adidas adizero Shadow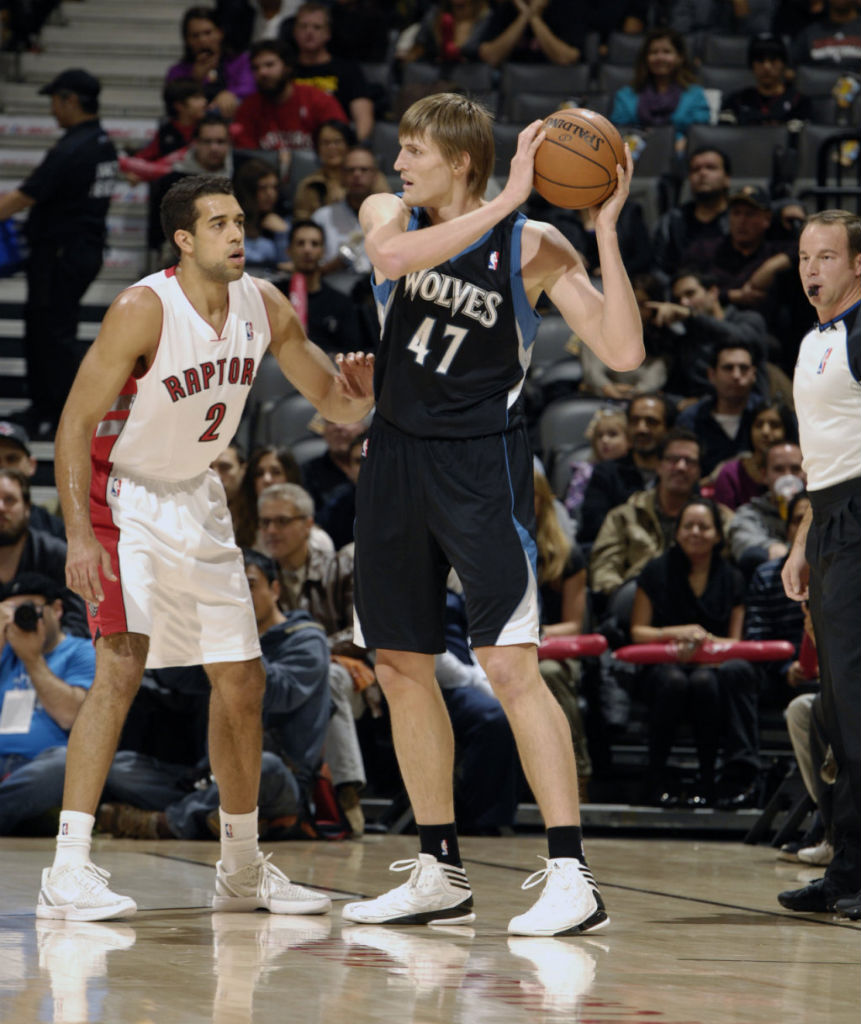 Andrei Kirilenko - adidas adizero Crazy Light 2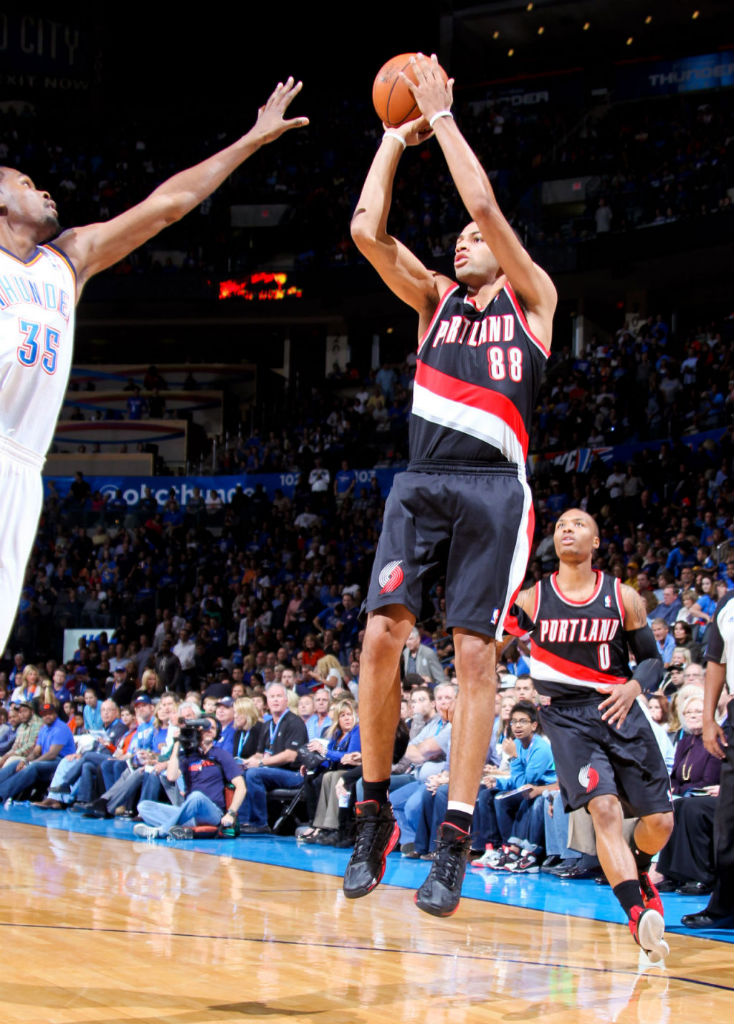 Nicolas Batum - adidas adizero Crazy Light 2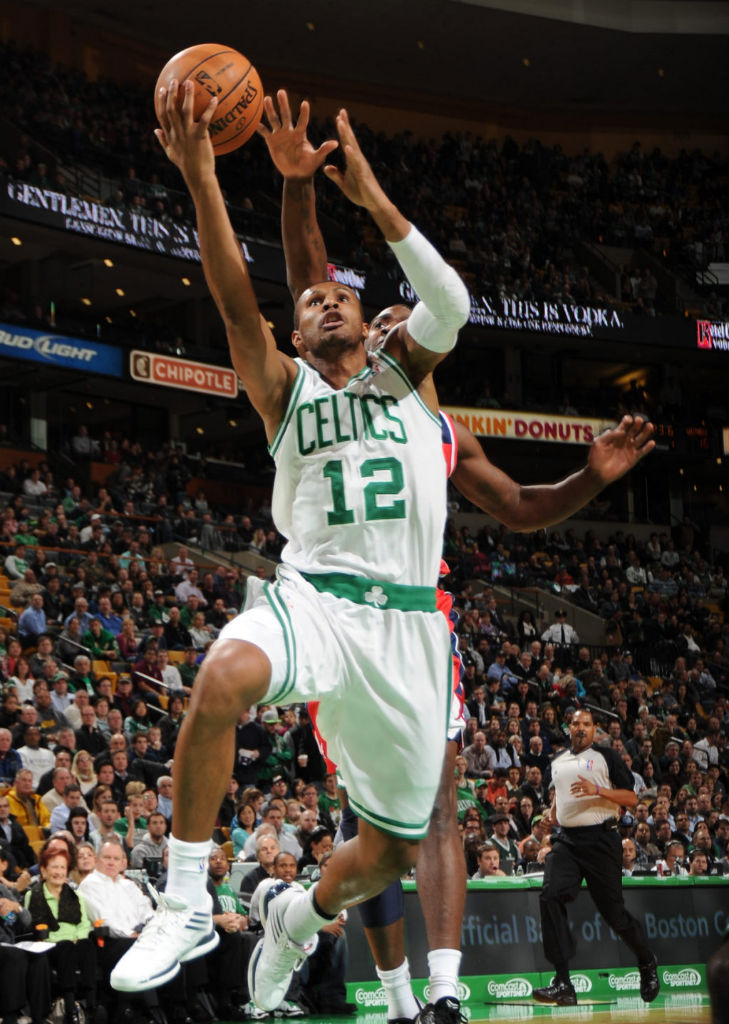 Leandro Barbosa - adidas adizero Crazy Light Low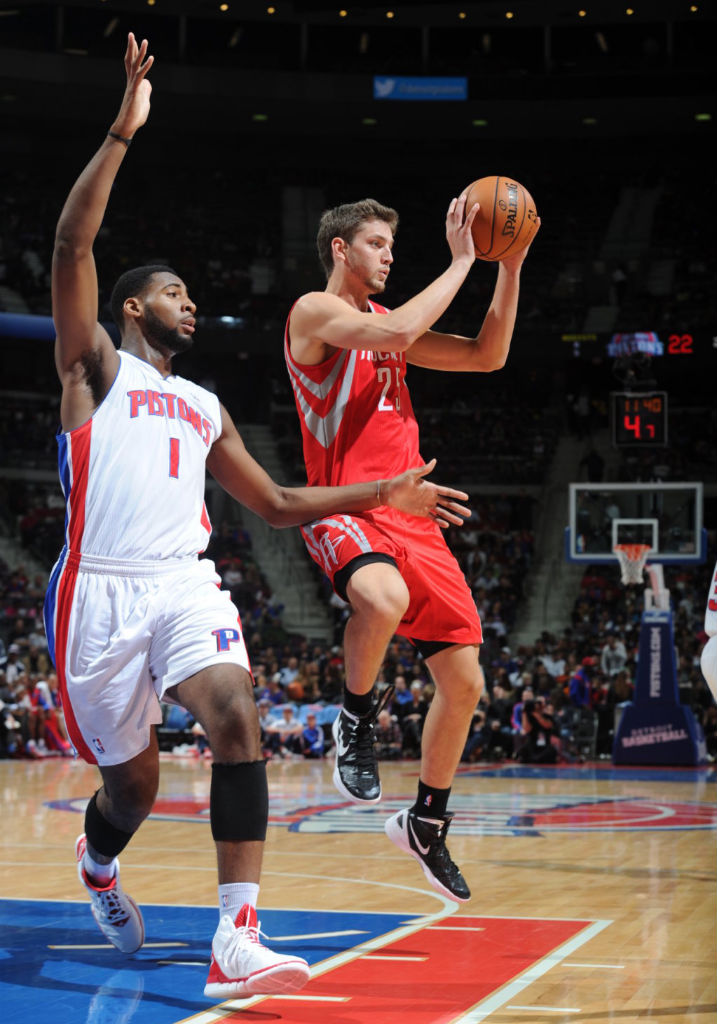 Andre Drummond - adidas adizero Shadow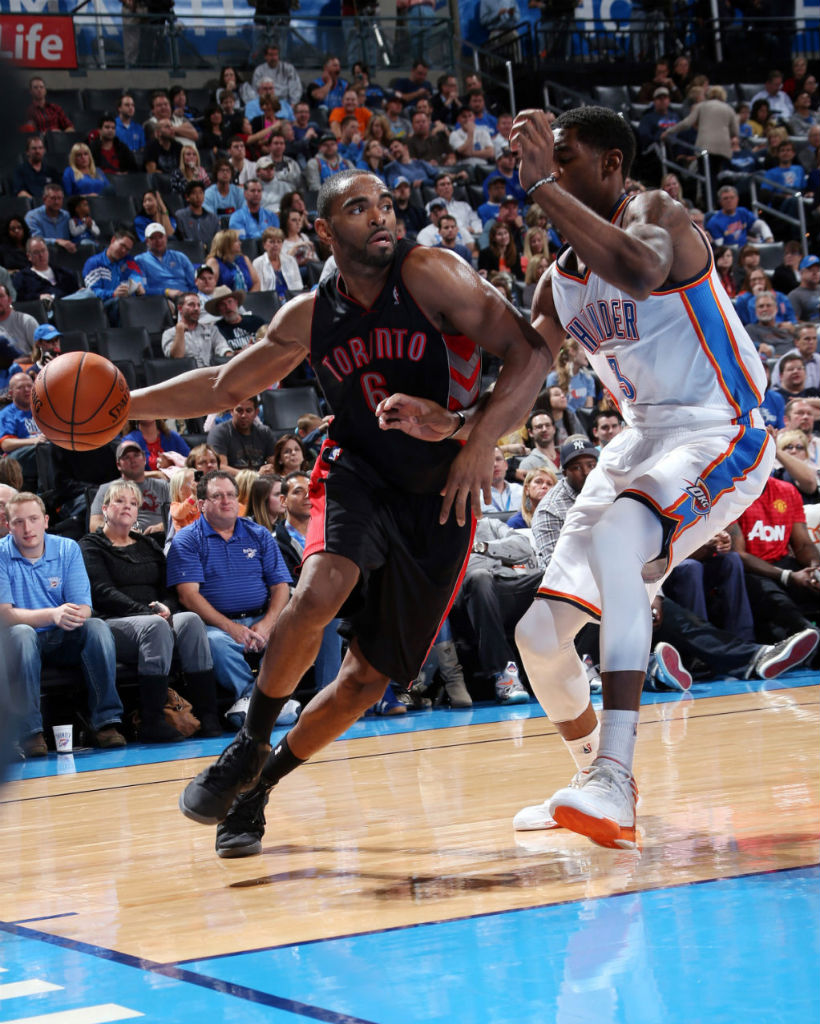 Perry Jones III - adidas adizero Crazy Light 2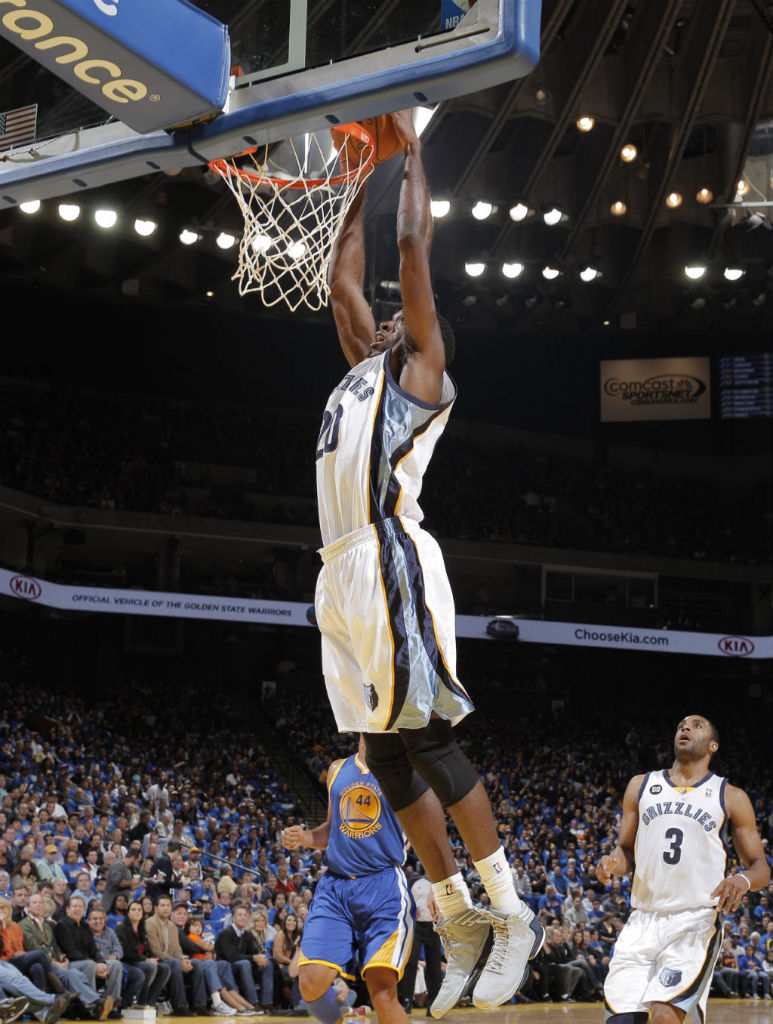 Quincy Pondexter - adidas adizero Crazy Light 2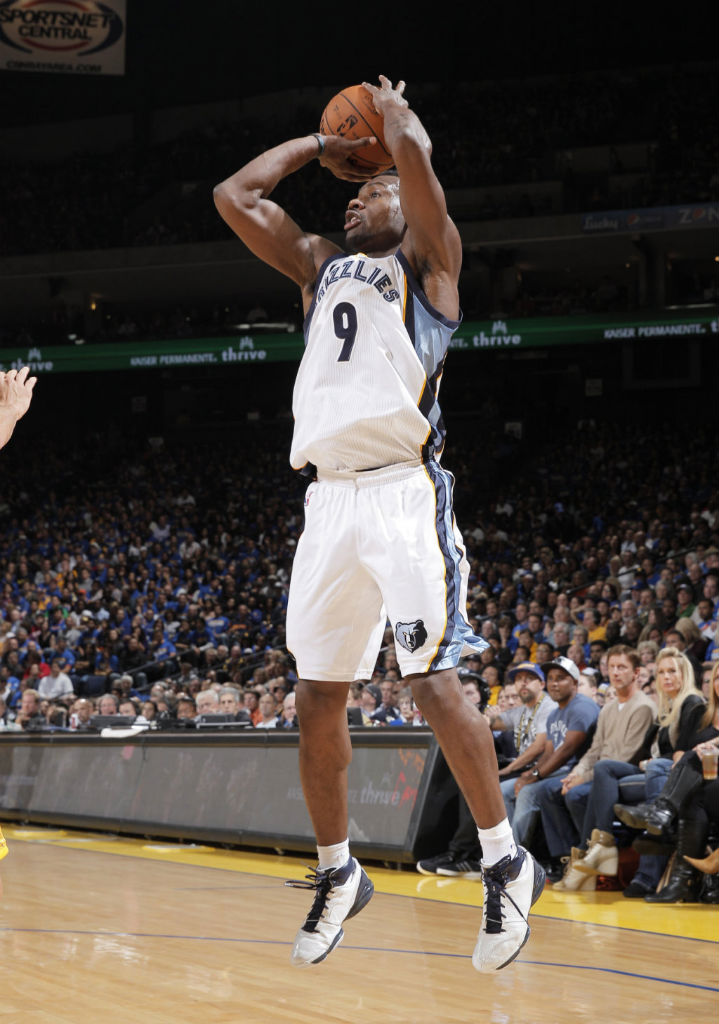 Tony Allen - adidas adizero Rose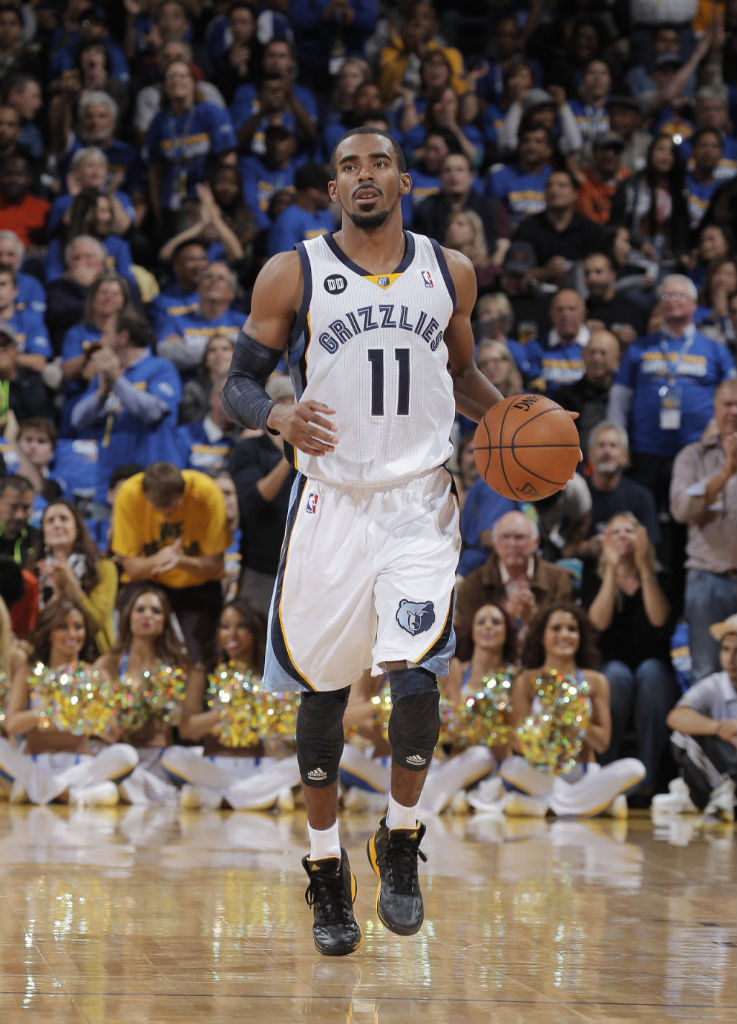 Mike Conley - adidas adizero Crazy Light 2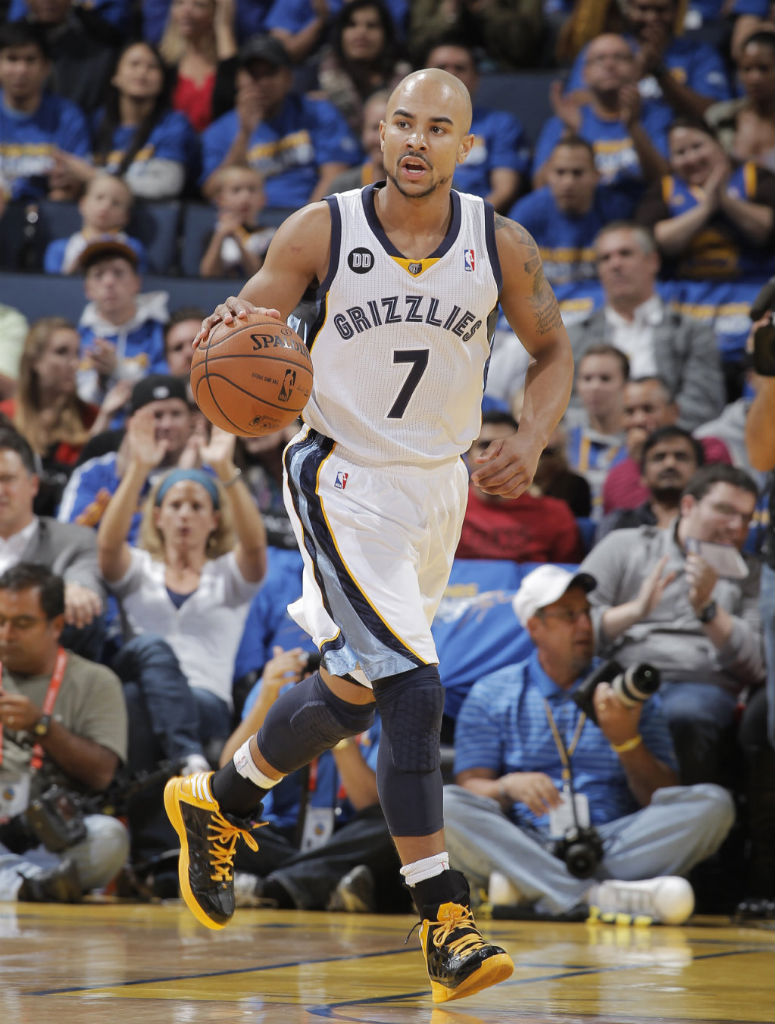 Jerryd Bayless - adidas Crazy Shadow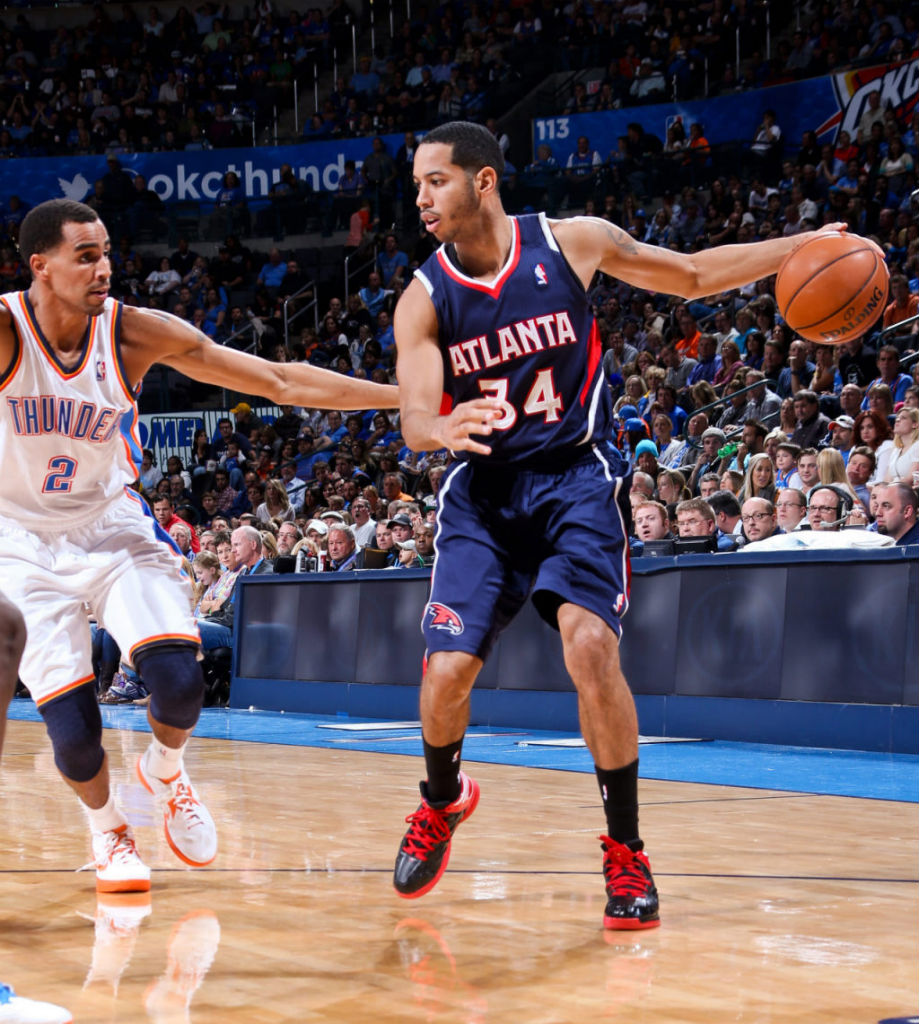 Devin Harris - adidas Crazy Shadow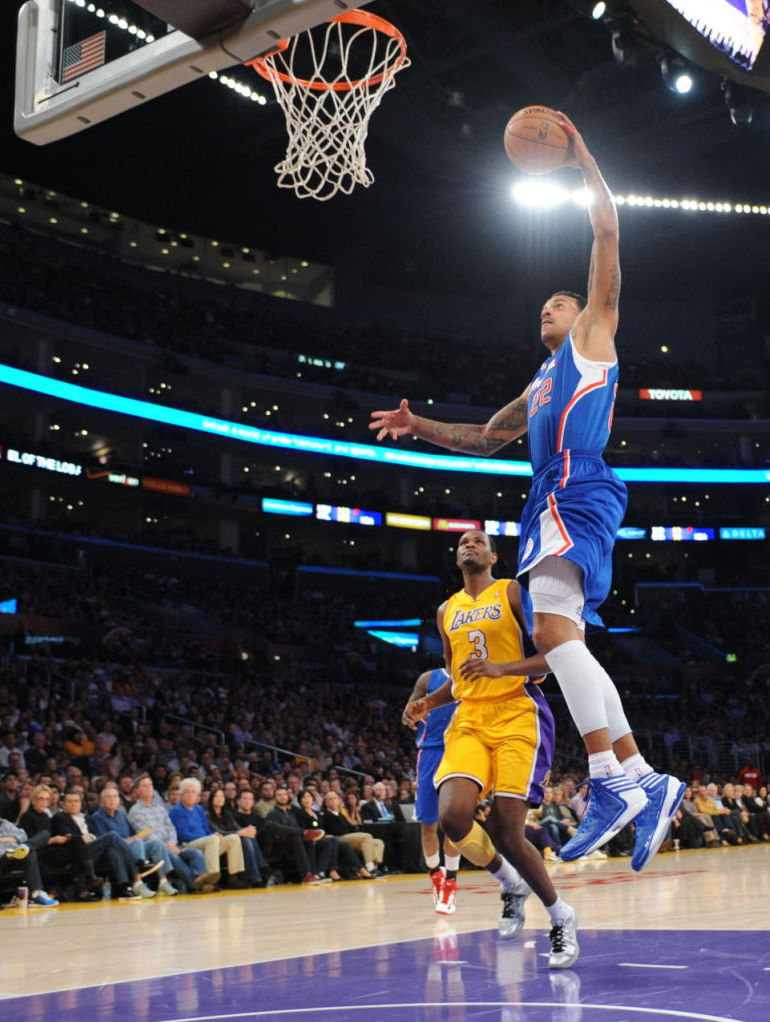 Matt Barnes - adidas adizero Crazy Light 2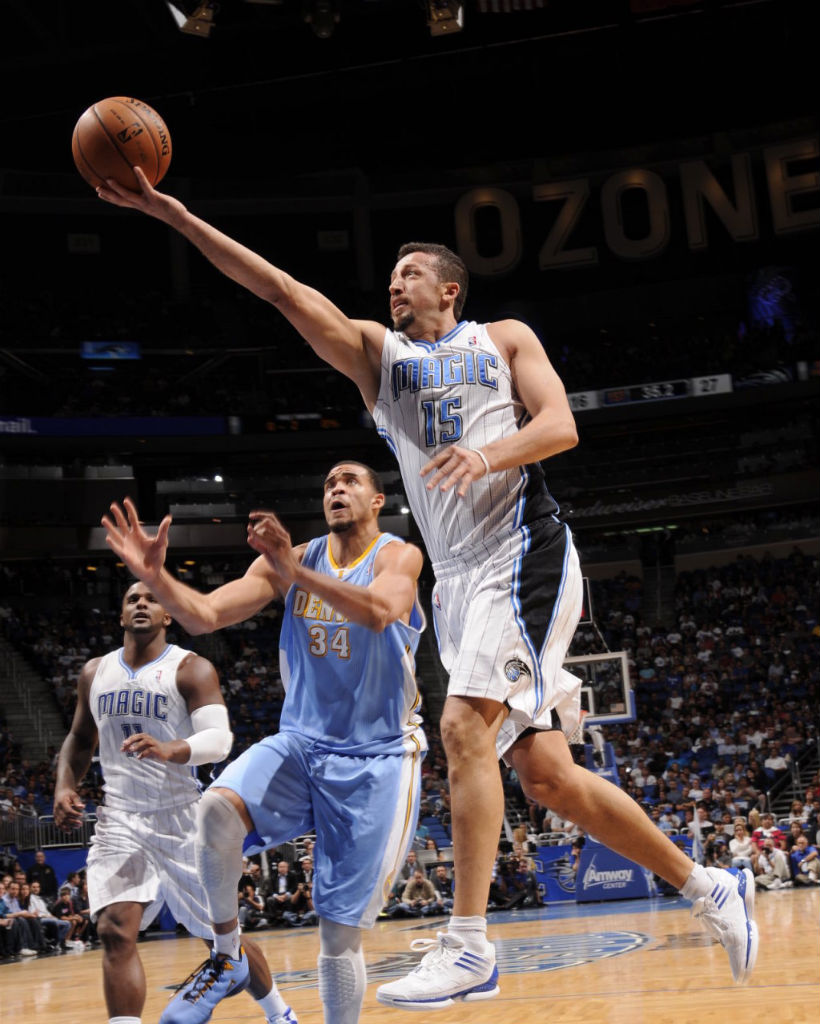 Hedo Turkoglu - adidas adizero Crazy Light Low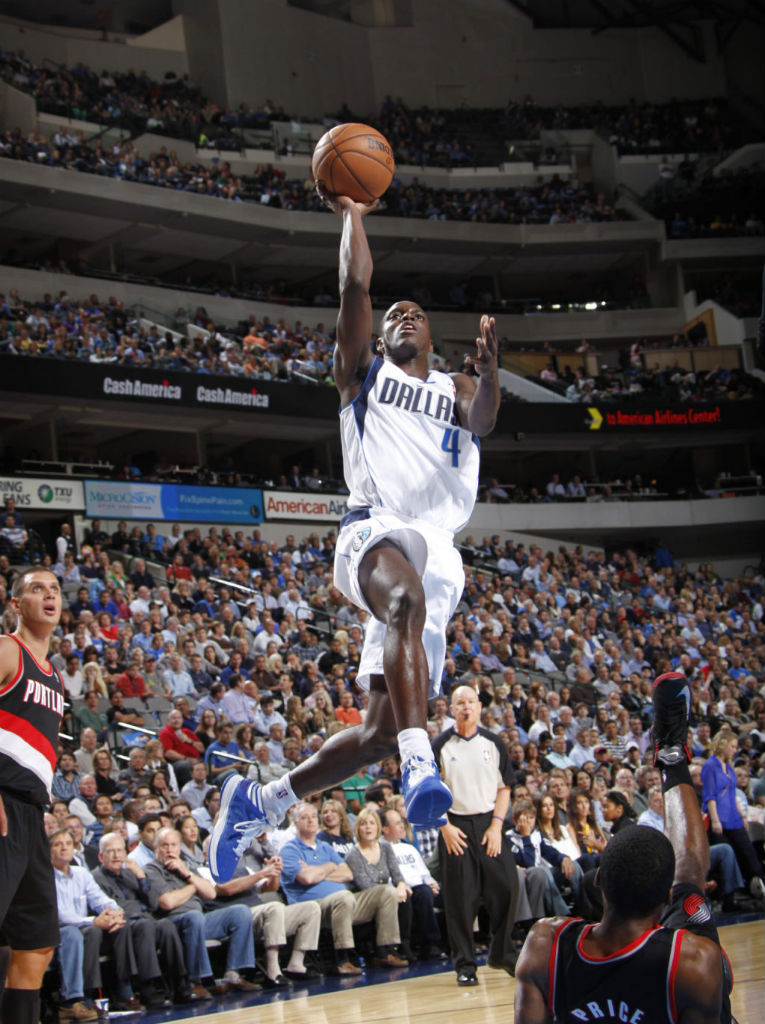 Darren Collison - adidas Crazy Shadow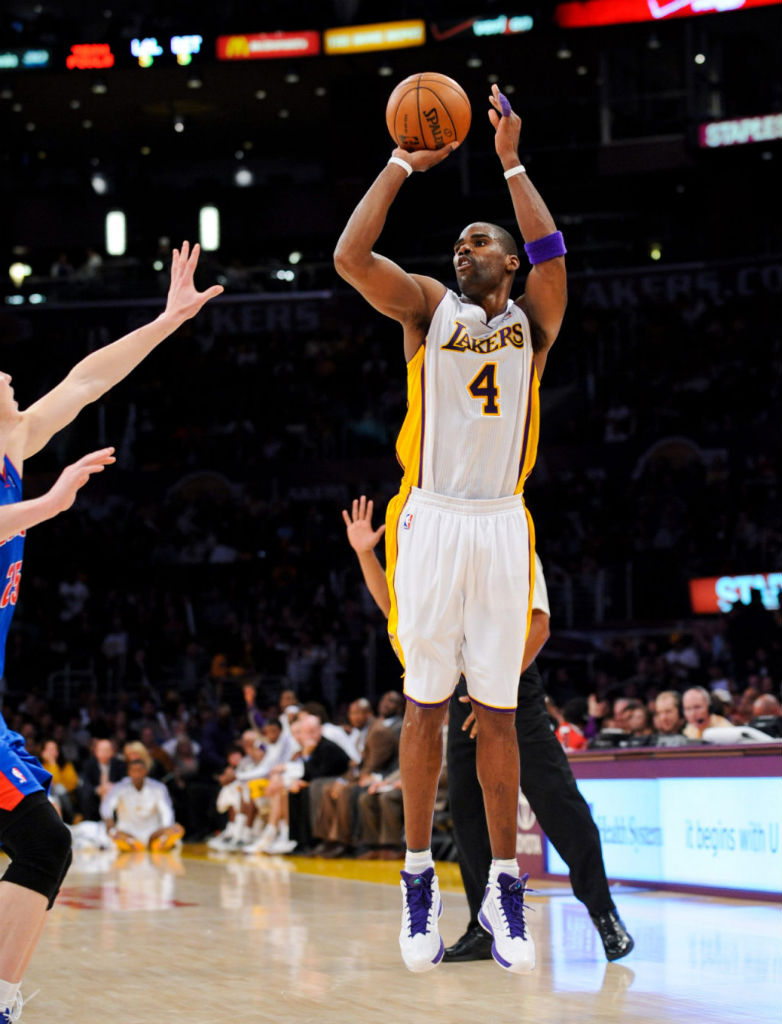 Antawn Jamison - adidas adizero Ghost 2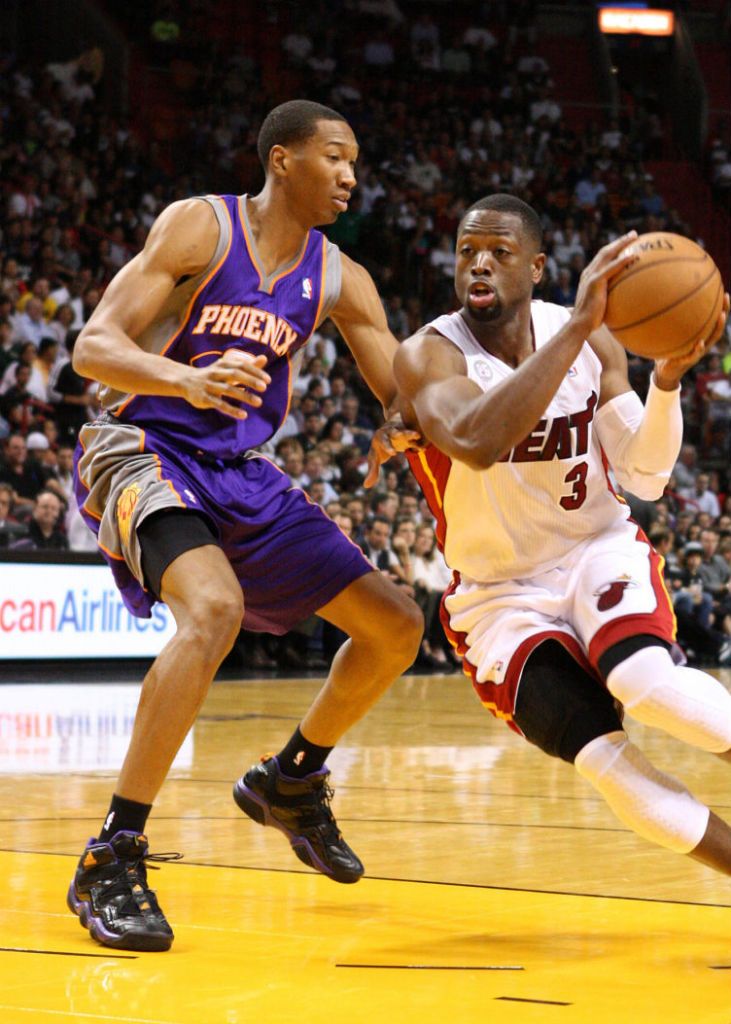 Wesley Johnson - adidas Top Ten 2000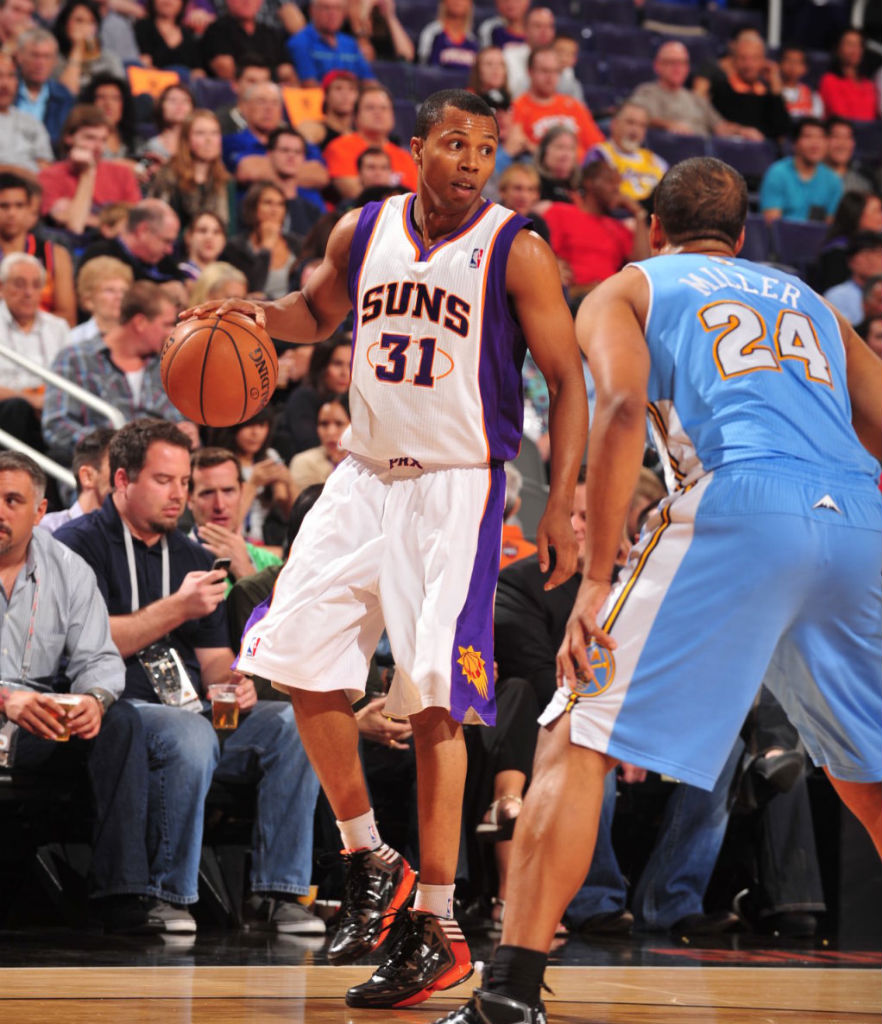 Sebastian Telfair - adidas adizero Crazy Light 2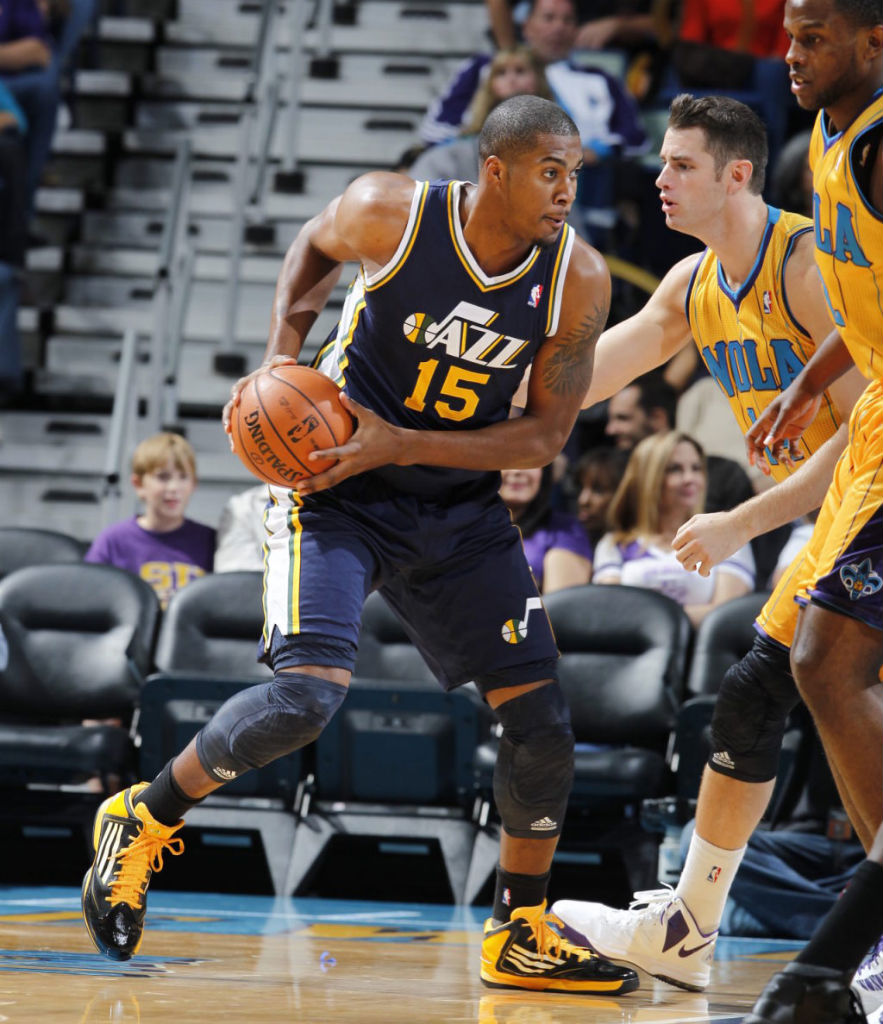 Derrick Favors - adidas adizero Ghost 2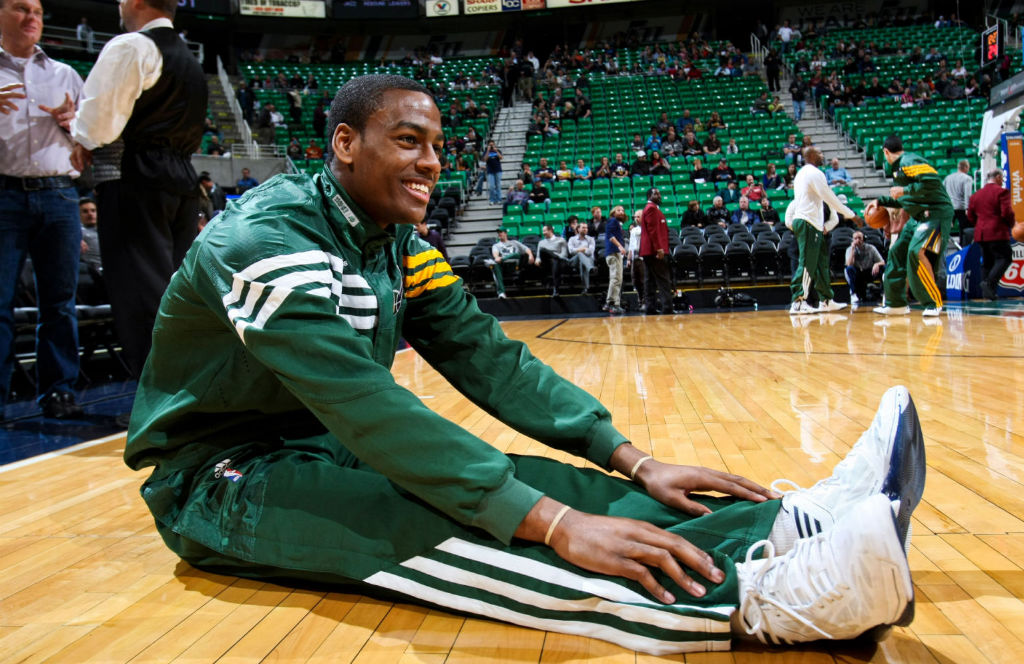 Alec Burks - adidas adizero Crazy Light 2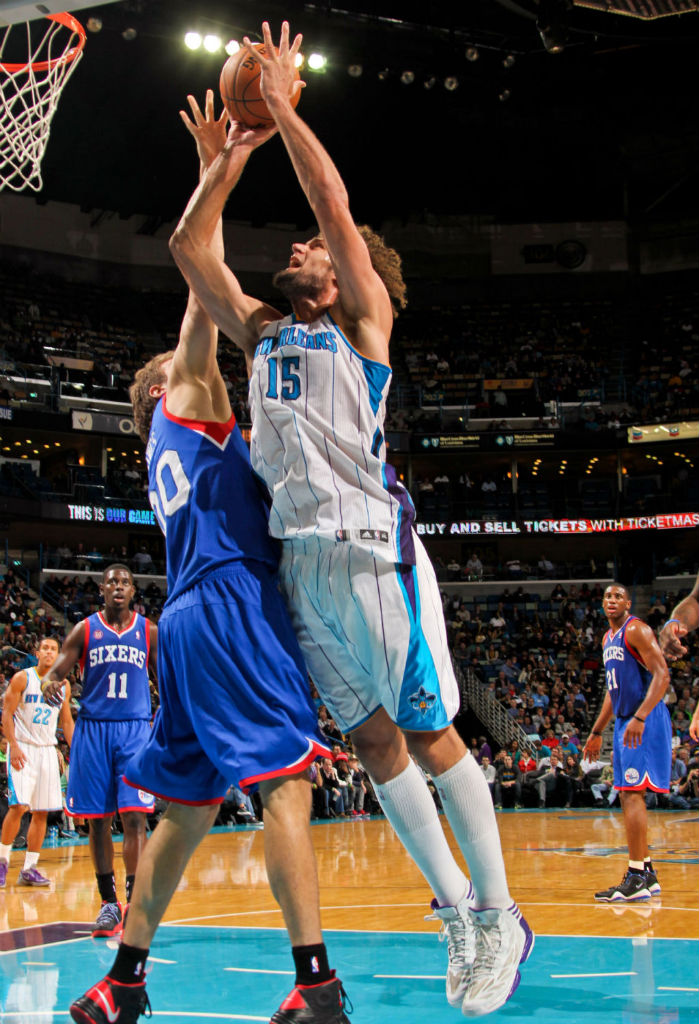 Robin Lopez - adidas adizero Crazy Light 2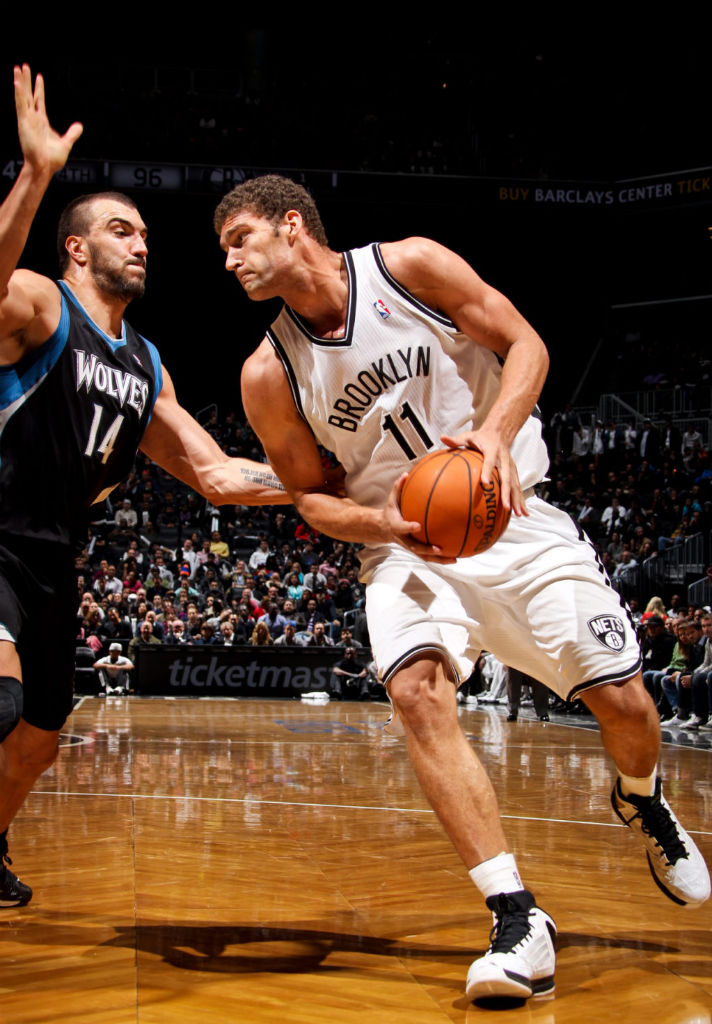 Brook Lopez - adidas adizero Ghost 2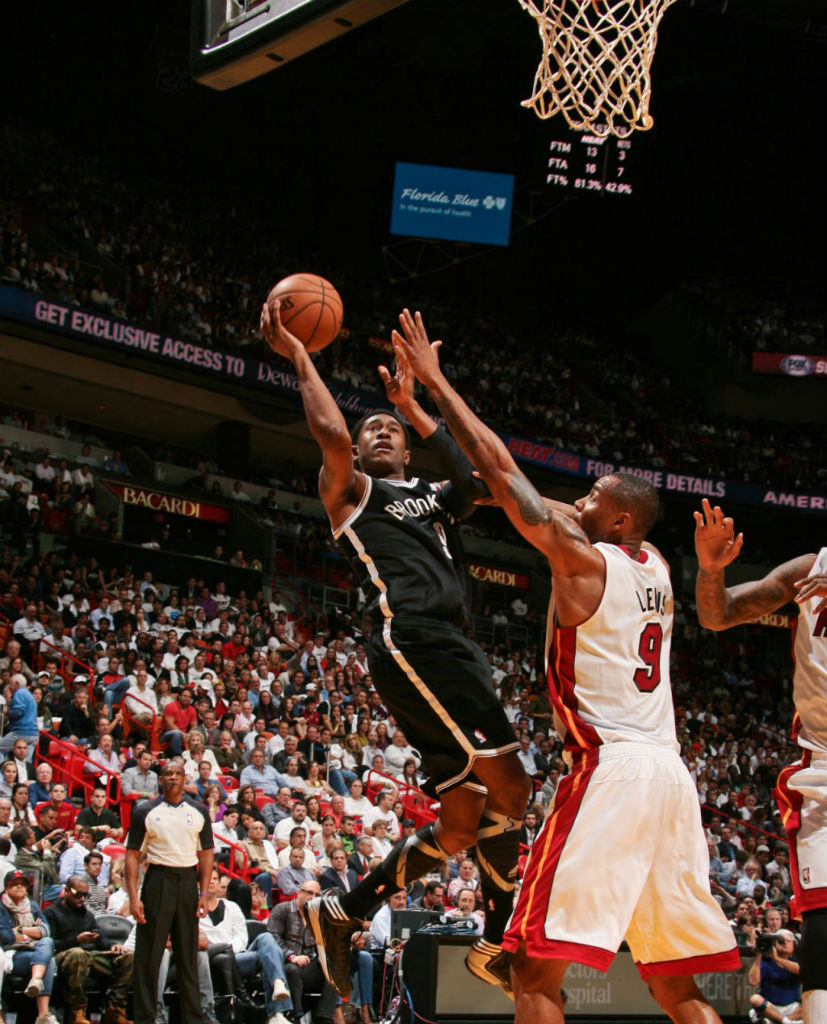 MarShon Brooks - adidas adizero Crazy Light 2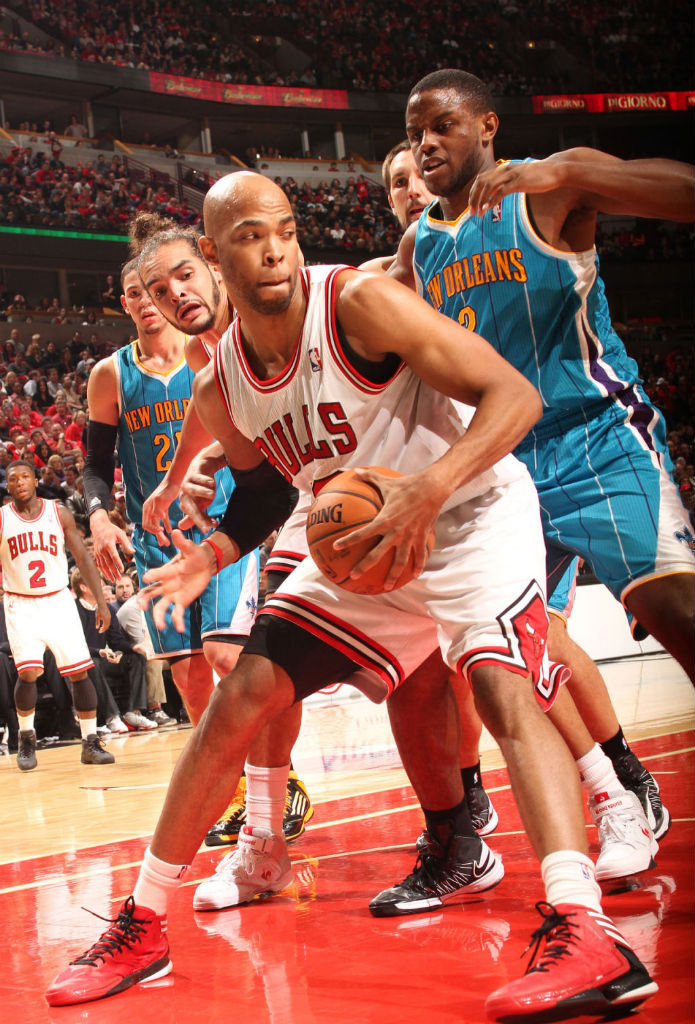 Taj Gibson - adidas adizero Crazy Light 2